Last Updated on May 24, 2021
Nowadays, smartphones have become a vital part of human life globally. Modern smartphones have eased online works and it also provides information to people apart from primarily serving as a communicating device. However, you must always take good care of a smartphone. Keeping it in the best phone case enhances its outlook and saves it from accidents.
Phone cases are available in the market in different textures and designs. Some leading brands have their phone cases consisting of unique designs and durable material. You can also shop phone cases from the leading eCommerce websites.
Generally, people hardly have any idea regarding the ways to choose the best phone case. Rather, they randomly choose the one that is either cheap or comprises an attractive design. Here, the key ways to select a phone case is discussed comprehensively:
Look through different types of phone cases
The primary job that you need to do is search for different kinds of phone cases. There are multiple types of phone cases and you can get detailed information about them on the internet. Always try to choose a phone case according to the roughness of your usage.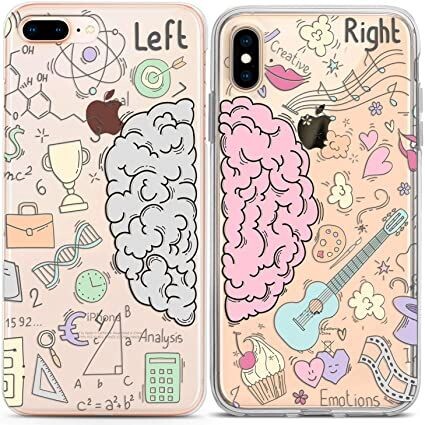 It is natural that the style of using a smartphone differs from person to person. It also depends on the work they do. If your phone is more prone to accidents or you frequently drop it due to carelessness, try choosing phone cases made of tough materials like leather, foam padding. These can ensure total safety for your phone.
Consider the price
After doing a thorough research and selecting a specific type of phone case, look if it comes in your budget. Phone cases are available in the market at a wide price range. You can buy them for the eCommerce sites too.
A benefit of buying it from the eCommerce site is that you get outstanding discounts on phone cases. Moreover, buying it online from the eCommerce sites during seasonal festivals or sales helps you to get exciting deals. On the other hand, in traditional markets, you can bargain on it if not purchasing it from any brand outlet.
Furthermore, shopping from the phone case manufacturers provides you the opportunity to get a discount on the actual market price. However, few manufacturers offer lifetime warranty and replacement offers on a direct purchase.
Features of a phone case
The second most crucial factor for a phone case is the features it contains. The price of a phone case largely depends on it. Leading features that a phone case contains are back stands and a 360-degree hinge. There are phone cases where you can find a vacuum pad that enables it to stick on any tough surface.
When taking a phone case with these features check if they are perfect. Otherwise, it has more chances of breaking.
The phone covers with added features are generally more expensive than the simple phone cases. So, you must be aware of when buying them.
Durable materials
The durability of a phone case is surely a crucial factor. You must check for the best quality materials when purchasing the phone cases. This commodity is generally made of cloth, foam, leather, plastic, and softwood, and hard fibers. The ones made with hard fibers, leathers, and foam are more durable than others.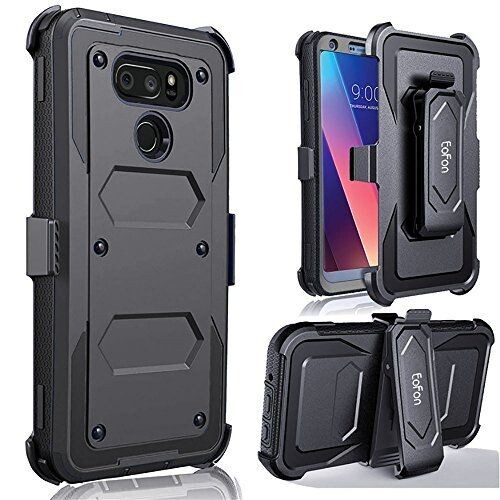 However; if the quality of the cloth or plastic is excellent, you can expect prolonged service from the phone case. Furthermore, buying a branded phone considering the price can ensure its longer service life.
No matter which phone case you buy, make sure it complements the type of fashion outfits you mostly wear. Always avoid buying cheap phone cases as they have very poor durability.
Look for a good design
Phone cases come in several designs and textures. You must have a thorough look into the design of the phone cases. Generally, plastic phone cases contain inferior quality designs and illustrations that are more prone to fade away easily. However, the designs of expensive phone cases stay for a longer period.
Warranty
To get a decent warranty, you must take a phone case from a reputed manufacturer. Avoid shopping from normal markets as you will rarely get a warranty or replacement convenience on your phone cover. Ecommerce websites sell many phone cases that come with decent warranty periods. All you need to do is to check it when purchasing.
After delivery, you must keep the bill and the package in the best way possible to enjoy warranty conveniences.
Types of Phone cases
To choose the best phone case, you must know about various kinds of phone cases that are generally available in the market. It will also help you to select the right one according to your necessity:
Tough phone case
The tough phone case gives a dual layer of security to smartphones. It has a hard crust generally made of plastic in the outer part and a silicone layer inside that restricts shocks.
Rugged phone case
The rugged phone case covers the whole phone. It resembles a lamination cover. Rugged phone cases are cheap but they can minimize touch sensitivity for the phone. Rugged phone covers can be made of plastic, leather, or fiber.
Basic phone cases
The basic phone cases are made with plastic and they secure the phone's back and corners from an external shock. Plastic phone covers are both available in opaque and transparent designs.
Final words
Phone covers are not mandatory for a smartphone but it is widely accepted as a security gear. People often take a random phone cover without judging the material. This leads their phones to experience severe damage after an accident. One must follow these tips to get the right phone case that assures all-round security to the phone.
To get the most unique phone cases, one must search on the top eCommerce websites. Even if they are more expensive than the normal ones, they assure efficient service for a long time. Moreover, you can get reasonable discounts when buying phone cases online.