Last Updated on April 1, 2023
Do you want to travel with your child, while making sure everything is going well? Mary, a traveling mom from the Skyscanner team, gives you all her tips for a top trip with your little family.
When going on vacation, and even more so when it comes to traveling with a child for the first time, parents around the world are afraid that their little one will get bored on the plane and become hellish. No need to worry if you are the parent of a young toddler! Mary – a mother who works at Skyscanner – shares her top tips for traveling with your child.
Thus, you can prepare your first trip with a baby or your little one with confidence. But let's give Mary the floor!
Plan your flight with your child
To prepare a flight with your child, do not think "compact", think rather in small slices. So, if you are on a three-hour flight, you will need to prepare a dozen activities to entertain your children (the first 15 and the last 15 minutes, you can keep them occupied by letting them watch takeoff and landing from porthole).
Of course, it is unlikely that you will need ten activities to occupy your toddlers in flight (especially if you manage to make them sleep), but it is better to plan too many activities than not enough… and these activities can be used during all your family flights!
Keep your child busy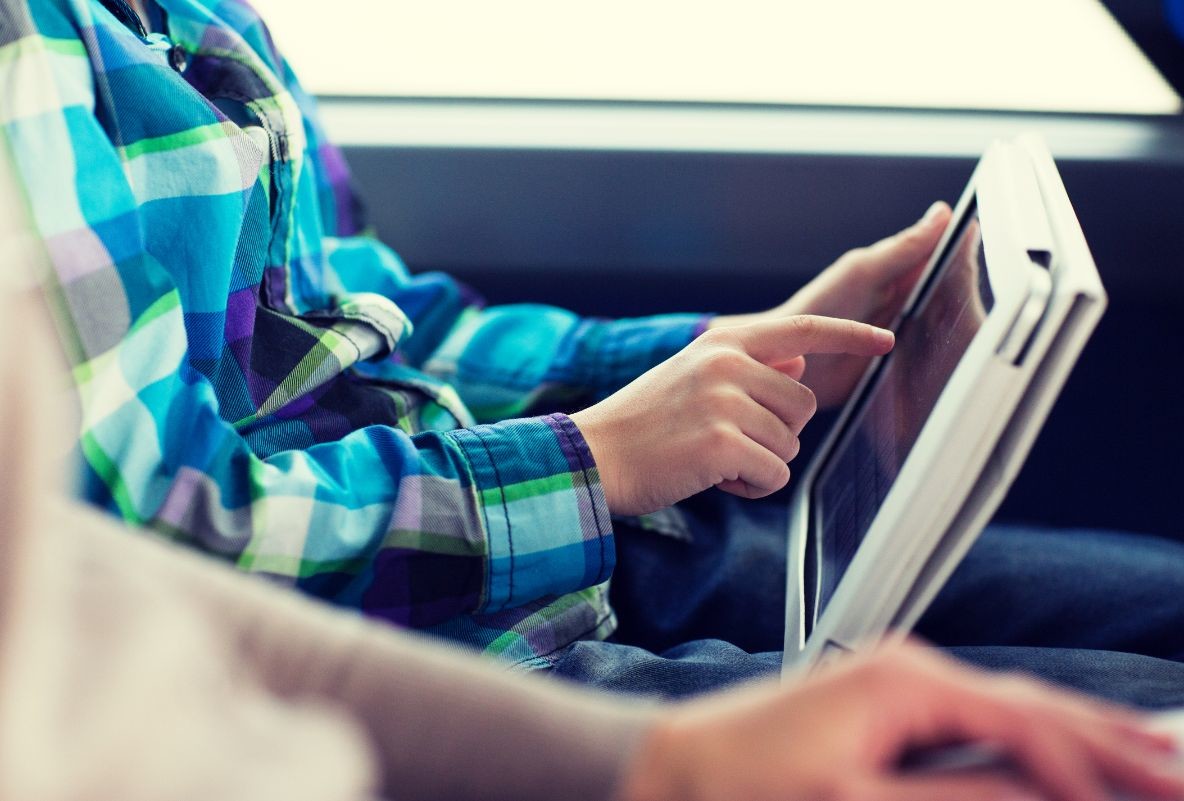 Before boarding, download a few games or applications designed for children to your smartphone or tablet (do not forget to activate "airplane mode" on board the aircraft). We recommend the following games:
Bubbles: a game where you have to explode colored bubbles with your finger, a fascinating game for young children.
Toddler Cars: an animation game with all kinds of vehicles each emitting a different sound – don't forget to bring a pair of headphones.
Peppa Pig Happy Mrs. Chicken: this is a very good game, and your children will undoubtedly love Peppa Pig.
Here again, you are not told to leave your children with their noses riveted on a screen … but to prepare a trip with your child, it is better to be prepared for everything!
Tag your child
If you worry about your kid getting lost, you can tag your name and phone number on your kid's shoulder or somewhere, so any stranger can easily get to you when he or she finds your kid.
Ideally, you can also get a GPS tracker provided by GoFindMe for kids that allows you to keep track of your kid in real-time wherever they go. If you have an older child, I really recommend this GPS Tracker. It works without cell service or a monthly subscription fee.
It also has GeoFence, which can be used to notify you when your child leaves a certain range of locations. GoFindMe is more powerful than a regular personal GPS tracker. You can even use it as a car GPS Tracker.
Give gifts to your child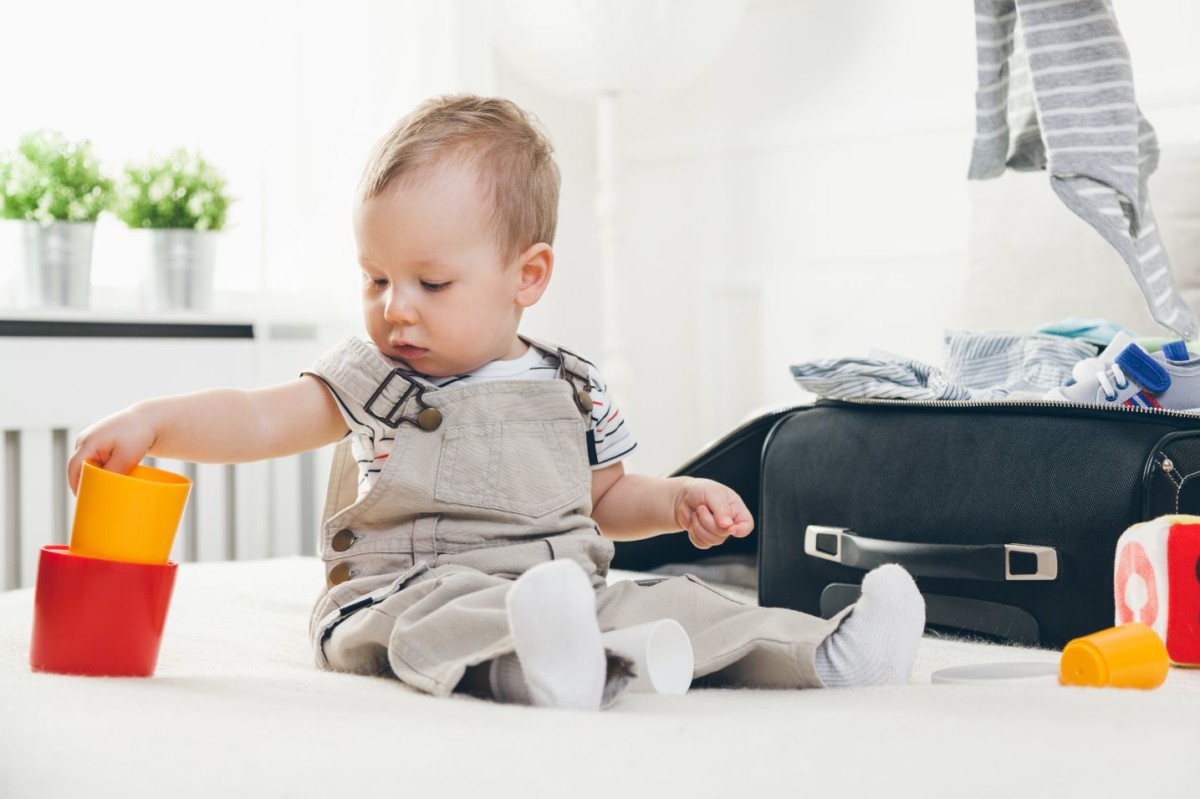 Do you want to maintain a good mood throughout the flight? To prepare for your trip with a baby or the youngest, pack small toys that you can offer your children as a reward guide each time they have been calm for at least 1/2 hour. It is not necessarily necessary to buy expensive toys: you can very well offer them old toys which they have forgotten about.
Small, soft animal-shaped toys are ideal. You can also take toys that can be "reassembled" so that they move on their own on the folding shelf, even if there is always the risk that they end up by mistake on the legs of your neighbors… Of course, all good behavior does not necessarily require a reward, but for a first plane flight with baby, it's ideal!
Clever idea: wrap the different activities you have prepared for your child – treats, stickers (see tip # 6) – in gift wrap. This will allow you to keep your children busy while creating surprises every time.
Take a pillow
If you haven't already put it on your holiday checklist with children, put the pillow right away! Younger children can sit on the pillow to see better through the window, while older children can fall asleep more easily with a pillow. If you have room in your luggage, do not hesitate to also take a blanket. This will make your children feel at home and stay warm even if it is cold on board.
Don't forget to take some candy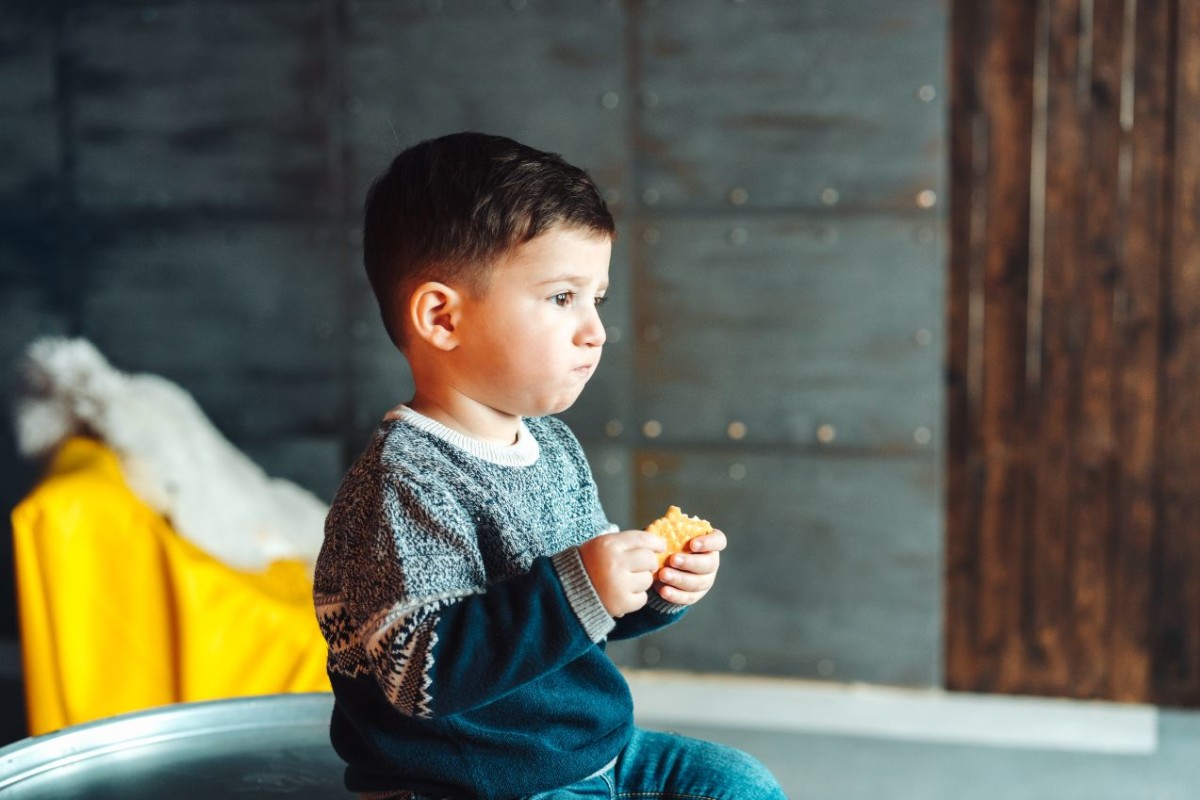 During landing, the ears can become blocked and become painful – this is why babies are often given a bottle, to encourage them to suck the pacifier and to balance the pressure of the inner ears via the fallopian tubes. Eustache.
The principle is the same if you give a pacifier (ideally without sugar) to your child during takeoff and landing. Not only will it save her from earache, and it'll distract her from those scary moments.
Beware of the "airplane police"!
If you are worried that your children will become infernal, tell them that the "plane police" are looking for ill-behaved children because they are not allowed to board the plane. I'm not telling you to scare your children (after all, no one knows what the plane police do when they catch a rude little boy).
That said, this technique has proven to be very effective so that my child stops climbing on the seats, playing with the folding table, beating the seat in front of him and anything else that the passengers around you do not appreciate. not necessarily… You might as well know as many methods as possible to calm your child on a plane, just to have a choice, right?