Last Updated on March 30, 2023
In a world where social media has a dominant influence on our lifestyle people want to look better. Hair care has gained a lot of importance today because people want to ensure that they have better hair that enhances their overall looks. However, for that, people have to focus on what products they use. 
If you are interested in improving your hair quality and growth you need to use the right hair oil. Today, you can find many offline and online retailers that can help you buy the best hair oil. If you are in the US, you can look for https://us.davines.com/ to buy the best hair oils locally. Furthermore, there are many ways to use hair oil to ensure you have good quality hair. 
Here are 4 ways to use hair oil to get better results. 
Use It as a Conditioner Enhancer
If you want to get the best results from your conditioner you can apply a layer of hair oil once you have applied the conditioner. This allows the hair oil to trap all the hydrating ingredients of the conditioner and help them penetrate deeper into the shaft. You can wash your hair 15 minutes after applying hair oil and your hair will feel softer and bouncier.
Blend It with Other Oils
There are plenty of hair oils that you can find in the market and different oils have different benefits. Hence, you need to focus on how you can use the right type of oil to get the desired results. Certain oils work wonders to control frizz, boost shine and provide natural protection against damage and dryness. Hence, you need to focus on how you can get the best results. You can also learn how to use essential oils for hair to stimulate better hair growth.
Pre-Shower Scalp Treatment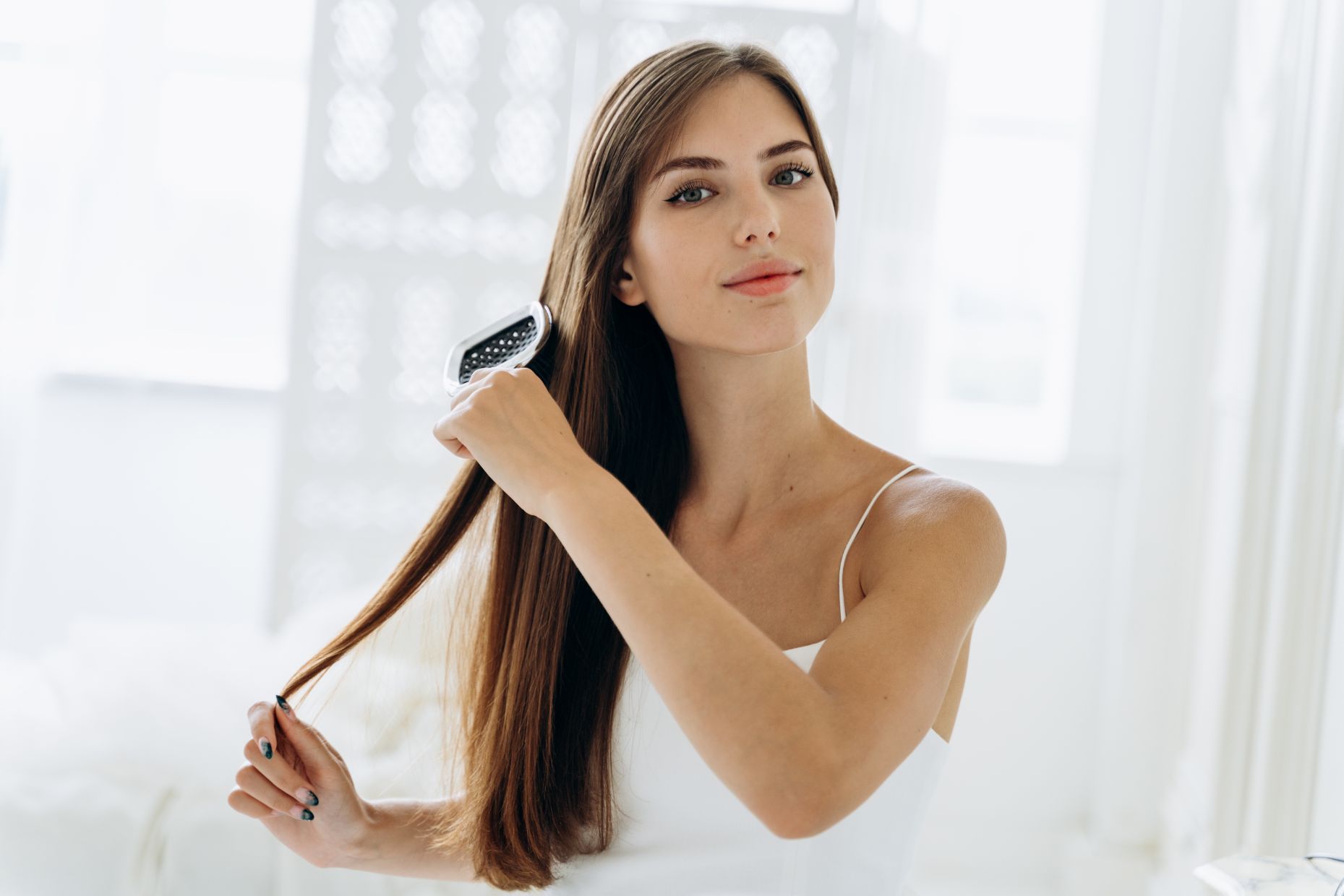 Hair oil isn't just for hair but for the scalp as well. Many people today have scalp-related issues like dandruff and that can be treated through better scalp massage. You can blend your hair oil with camphor to get the perfect pre-shower scalp massage and treatment. This allows you to let the oil penetrate deep into your scalp skin and nourish it from within. This can also resolve itchy scalp and flakiness issues naturally allowing you to feel better. You can also add neem leaves to your hair oil to resolve scalp issues.
Over-Night Treatment Plan
If you don't have enough time to apply hair oil during the daytime and wait for it before you bathe you can use the nighttime to strengthen your hair. You can apply hair oil before you head to sleep and massage it to your scalp and hair generously. Although, you will need to wrap it up nicely to ensure that it doesn't spill on the pillow. However, this overnight hair oil therapy allows your hair to be stronger and thicker and beat the pollution and harsh climate conditions. Mixing your hair oil with aloe vera gel ensures a great way to deep condition your hair throughout the night.