Last Updated on July 1, 2023
The national parks of the USA are great destinations to have the trip of a lifetime. This guide is here to help.
You should follow steps while planning and visiting the national parks that can save you from any unpleasant surprises. The following tips can save you many troubles and help to get the best out of your national park trips.
9 Tips to Make Your Trip to the National Park Memorable
Decide on a Season
Choosing the perfect season for visiting national parks is called shoulder season. The shoulder season is the time between peak and off-peak times of tourism in a place. Shoulder seasons tend to be quiet but still beautiful. 
If you are traveling with kids or don't have the flexibility to plan during off seasons, don't fret. Peak seasons can be peaceful too if you plan your activities during off hours, such as very early mornings. 
Keep in mind the season and pack accordingly. Make plans based on which season you find most comfortable to travel around. 
Plot Out the Trip on a Map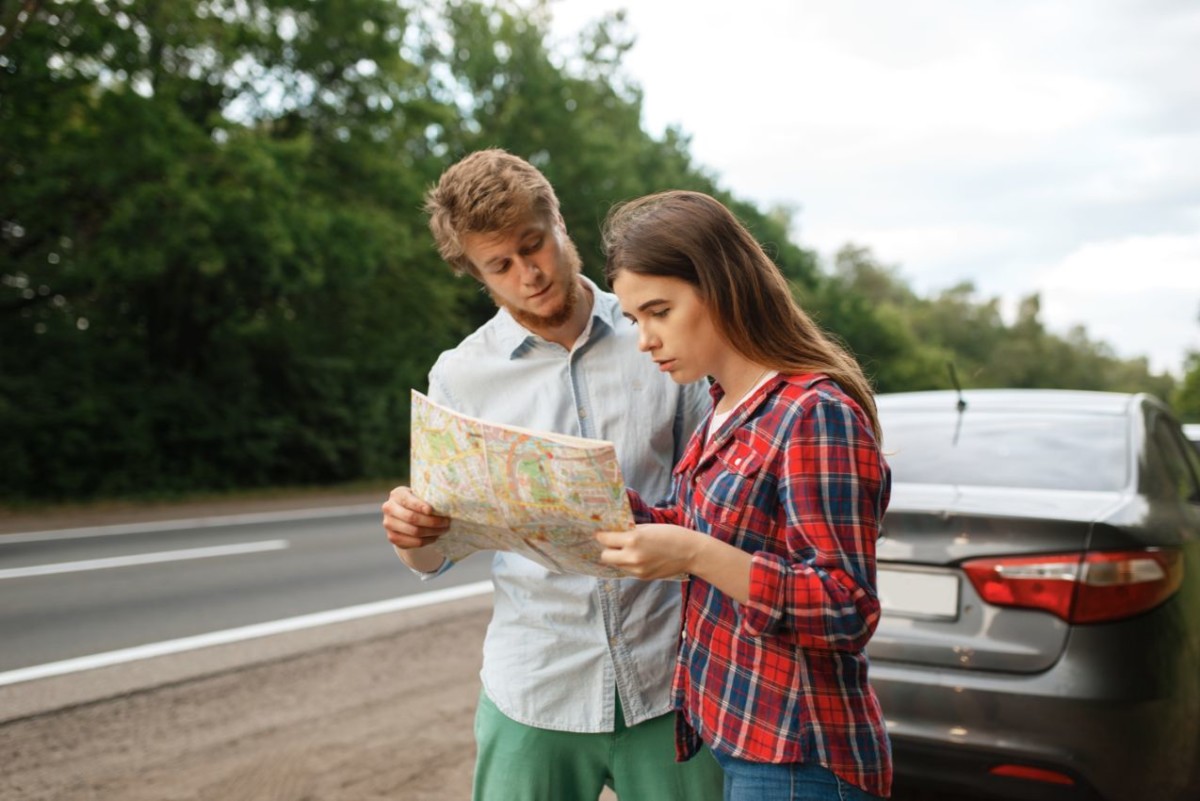 Using maps is a no-brainer if you are going on a road trip to a national park. Using map tools can help you save destinations and routes easily without much fuss. 
Try to find alternate routes than the ones that seem easy to save time. You shouldn't waste time at unplanned stops. You can also calculate the time it'll take to arrive at a stop to ensure you don't miss anything. 
Be Flexible with Your Plan
Not everything will always go your way, especially with trips. You can always have a memorable time at any national park, just don't lose your heart. 
National parks have many viewpoints and campsites that are just as rewarding as the highly rated ones. You will never be disappointed with sudden changes in your plan and the alternate trails. 
National parks are huge, and there's always something new to look forward to. You can get souvenirs such as national park patches to remember your trips. If you regret missing a certain attraction, you can always visit again. 
Pack Carefully
You must pack food and clothes, including camping gear, headlamps, a stove, and a cooler to make your national park trip more comfortable.
Not having the proper food supply can ruin your health and mood during a road trip. Eating junk food at every stop can make anyone's stomach upset. So it is essential to pack fresh veggies, fruits, and cookable items in a cooler to take with you.  
Camping can always be very rewarding at national parks. You should pack camping gear and allot at least one day for camping. Headlamps will help you trek through the nights comfortably. 
Respect the Wildlife and Leave No Trace
Remember that the national parks are there to protect wildlife and nature. You should respect nature and not disturb its inhabitants. You should not get too close to the animals. Despite the calm looks of the bison, they can get dangerous when angry. 
You should always maintain distance while taking wild animals' photos and zoom in. If you can fit an animal within the length of your thumb by measuring from afar, then you are within a safe distance. 
Leave no trace has seven principles that you should follow. These are, 
Plan and prepare ahead

Camp on durables(existing trails and campsites) surface

Dispose of all waste

Leave whatever you find in the park

Minimize the campfire impacts

Respect (don't disturb) the wildlife

Try to be considerate of other people
You must follow these steps in the national park to protect its natural integrity.
Plan Ahead to Save Time
You should always plan ahead not to waste time during a trip. It'll be upsetting if you spend so much time going to a place and then finding it closed or under construction. You should check out the park's website to learn about the open or closed attractions, hazards, and fees. 
You should also plan if traveling by road or taking a flight would be better. It is better to be prepared for all alternatives so remember to have backup plans. 
Take Advice from a Ranger
It is good practice to take advice from park rangers and check their websites before visiting a national park. They can tell you important notices such as closed-off roads and traffic updates.
The rangers always advise that you take your time and be patient while visiting during peak seasons. Traveling to some lesser-known parks is also recommended by them if you want to avoid the crowd but still get a memorable experience. 
You should also be careful about your safety. According to rangers, you should stick to trails and boardwalks to prevent accidents. Wearing shoes with sturdy soles is also a good idea. 
Rangers prefer if you make reservations before you visit any lodge or campsite. This saves visitors from any hassle, and the lodges are lovely places to spend a few days. 
Don't Waste Time on Screens
It is important to take pictures to preserve memories of a place, but you should not get caught up in it too much. The scenery at national parks can be breathtaking, and you should try to be present in the moment. 
Don't Forget to Refuel When You Can
The USA is a large place; going from one state to another can take several days through deserts and uninhabited lands. Forgetting to take fuel at one stop can prove to be costly if you can't find a gas station down the road. So, you should refuel whenever you can and keep a keen eye on the fuel gauge. 
Conclusion
There are almost 400 national parks in the USA which can all offer a memorable experience. You just have to be careful not to forget any crucial steps while planning the trip. Hopefully, this guide will help you with your plans.