Last Updated on September 7, 2020
Today's customers are more demanding and tech-savvy. They understand how a well-performing website should look like and they won't settle for anything less than that. It is your site's overall appeal that tells them how professional, trustworthy, and authoritative you are.
Given all these facts, it's not surprising that the number of websites investing in a responsive and engaging web design is rising at an astonishing pace. And, to stay relevant, you need to be among them. Whether you decide to use WordPress or Wix (you can read a Wix review by mawh here if you're not too sure how it could help you) to build or develop your website as a starting point, you need to ensure your site is user-friendly. Otherwise, you'll suffer, and you'll suffer a lot.
Here's what you need to do.
1. Page Load Time Impacts Conversions
You've noticed that it takes your pages forever to load. Still, every time you come across this issue, you decide to sweep it under the carpet and move on. After all, there is a plethora of other, more important elements of your website you need to focus on, right?
Unfortunately, that's not true. Page load time is one of Google's most significant ranking factors, for a reason.
First, it affects your rankings. Statistics say that 1-second delay in page load results in 11% lower page views.
Second, it compromises user experience and conversion rates. Namely, 47% of customers expect a page to load in less than 2 seconds and, if it doesn't, they will leave it immediately. Not to mention that 1-second delay also means 7% lower conversions.
Third, it affects customer retention and sales. Namely, 79% of customers that report poor experience with a site are less likely to buy from it again, while 44% of them would spread negative word of mouth about it.
To avoid this, you need to boost your site's speed on time.
Focus on minimizing your images' size and yet improving their resolution.

Use white space to lower data demand.

Remove auto-pay audio and video.

Reduce redirects, JavaScript, CSS, and HTML.

Leverage compression.

Use browser caching.
2. Poor Navigation May Boost your Bounce Rates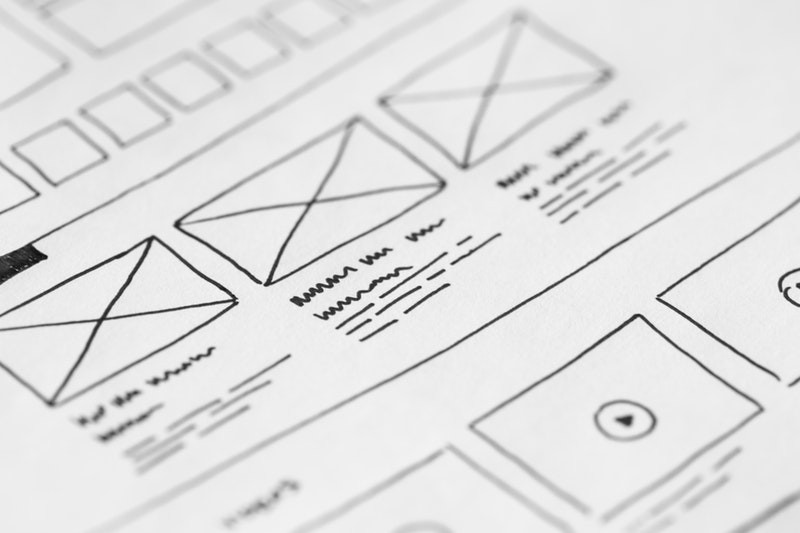 Studies show that 50% of website visitors use the navigation menu to find the pages they are interested in. It not only makes your visitors' search faster and simpler, but it also lets them know what your site is about. After all, without it, your site would be disorganized.
This is why you should make your navigation clear. Fewer elements in the menu bar mean that your users will be able to click through your site more efficiently. This is also great for your SEO. With well-organized navigation, the link juice will be passed properly to the pages with a lower authority, making it simpler for you to rank.
3. Your Site's Appearance Boosts UX
When I say web design, what's the first thing that comes to your mind? Your site's visual appearance, of course. You should never forget that your website design plays an immensely important role in your business' first impression on your potential customers. That's why it needs to convey reliability and relevance. Here is how to achieve that:
Responsive design
Responsive design is not synonymous with mobile friendliness. Unlike mobile-friendly websites that look pretty much the same on all devices, responsive sites are fluid and adaptable to the screen dimensions. In today's mobile-first ecosystem, investing in website responsiveness will boost user experience and definitely reduce the bounce rate.
Bold typography
Bold fonts, such as sans-serif have gained momentum a few years ago and are still important. As they are large and yet easy to read on every type of screen, they provide your users with a smoother experience.
Multimedia
This term stands for all images, videos, interactive and other visual elements you use to break up text and make it more entertaining for a user. Most importantly, visual content plays an immensely important role in just about any page on your site, from your blog posts to product pages. With it, you make your content more scannable and easily digestible for your readers.
4. Consistency Improves Brand Recognition
This one is directly related to the previous section. Through your design, you also build brand trust and raise brand awareness. And, to achieve this, you need to invest in your brand's consistency.
First, make sure you use the same typography, logo and brand colors on your site, social networks, and all other channels you use.
Second, make your visual content relatable to your brand. For instance, when creating and editing images, always use the same size, colors, shapes, patterns, and filters to improve your brand's consistency.
The best way to give your visual branding a boost is through social networks. By promoting your website content out there, you will drive more valuable traffic to your site. Not only that, but you will also know what people feel about your brand. Namely, there are numerous media monitoring tools that will help you keep track of your brand mentions and tailor your future web design and marketing efforts to your users' expectations.
5. Having a Powerful CTA is Critical
To get your customers to do the desired action, you need to make it clear what you're expecting from them. If they cannot see immediately what your site is about and what's in there for them, they will leave it. To prevent this and keep them on track, you need to leave breadcrumbs everywhere they go. These breadcrumbs are your CTA buttons and the path made up of them will guide your customers to making a purchase. To optimize your CTA button, you should:
Make it simple.

There is no need for overly complex graphics. To fire it up a little bit, use colors that stand out and mesh well with the rest of your page.

Mind its size.

It should be big enough to be spotted instantly, and yet not too big.

Avoid generic CTAs

, such as "Submit." Go with a more relevant option that clearly states your proposition value.

Use timing words

such as "now" to evoke a sense of urgency, as well as

action words

like "try" or "get."

Make it look like a button.

Use rectangle shape, add clear borders, have white space around it, and use contrasting colors.
Overview
For modern businesses, positive user experience drives more leads, conversions, and sales. That's exactly why you need to make your website design user-friendly, visually appealing, and responsive. Even though your choices will depend on your niche, preferences, and target audience, I believe this guide may be helpful.