Last Updated on January 4, 2021
Social media presence is as good as a market presence for any business. If you don't have one, then you need to. But just like any other aspects of a business's overall market strategy, social media needs to be utilized well for the results to be positive. The key question here is: how do you maximize your time on social media?
The good news is that there are actually plenty of things you can do to see if your efforts are paying off. You can also strategize your time on social media and designate goals that you can aim for in your social media campaigns.
John Johnson is a social media consultant at BestEssays with many years of experience in Digital PR, content creation, and social media strategy.
"It's all about what you want to achieve," he says. "You might want to build authority in a niche, be more responsive to your customers, make more people aware of your brand, or simply promote what you're selling. You can't determine whether or not your social media strategy is working if you don't understand what the ultimate goal of that strategy is."
According to John Johnson, there are 5 key aspects to a social media strategy that need to be evaluated.
1. What are your Major Objectives?
It must be understood that these are two different things. Depending on whether you're using social media for thought leadership or selling, you'll find certain platforms lending themselves more readily to your cause.
Take selling, for example. If you are looking to sell your products and services, then you'll find it easier to do that on Facebook. Facebook is a great platform for generating sales, if used correctly. You can easily tweak your targeting to get to new prospects that are similar to your current market base.
You can also upload email lists and add personal contacts in order to put more of your offers in front of prospects' eyes.
Twitter lends itself more readily to thought leadership. It is a great platform for bite-sized content that helps your audience and adds value. Over time, your name will be associated with in-depth knowledge in your field, and this will establish you as a thought leader.
Ultimately, your major objectives for social media matter as they are what tell you if you're successful or not in your social media strategy.
2. Where are your Customers based?
In the real world, you would consider it better to position your bricks and mortar store where traffic consists mostly of people who would find your products and services useful. It's all about positioning, and most businesses understand this intuitively. It's pretty much the same on social media.
The challenge on social media is figuring out where your customers spend their time. It's important, however, because the last thing you want to do is spend your time on the wrong platforms. Are your customers on Snapchat, Instagram, Facebook, or Twitter?
John Johnson says you may have to conduct some research on this to find out not only the online hangouts of your current customers, but your potential customers as well. You don't need to work too hard, though. A lot of research is already out there on where different demographics spend their time. For example, Facebook is more tuned to the older audiences while Instagram and Snapchat are platforms for millennials.
You can also glean valuable information about your audience based on the engagement you get on your social media marketing. The right audience will engage with you more.
3. How do you Build Relationships with your Customers?
Social media was built to help foster relationships. That's what it's good for. As a result, you should look at how well you can build these relationships with your current efforts. Are your customers finding your content relevant? Are they sharing your posts and offers with their friends and appreciating your content? The answers to all of these questions will help you get to the top of your customers' news feeds.
You can use social media to post reviews, discounts, specials, and offers. If you're in the service industry, such as a tax accountant, doctor, or dentist, you can share some valuable advice on social media with your audience and use it to build authority, which we talked about in point number 1.
The point of an audit here is to figure out how well you've been using your time on different social media platforms. It's important since you want to go there and do what maximizes your positive relationships with your customers.
4. How much time do you spend Online?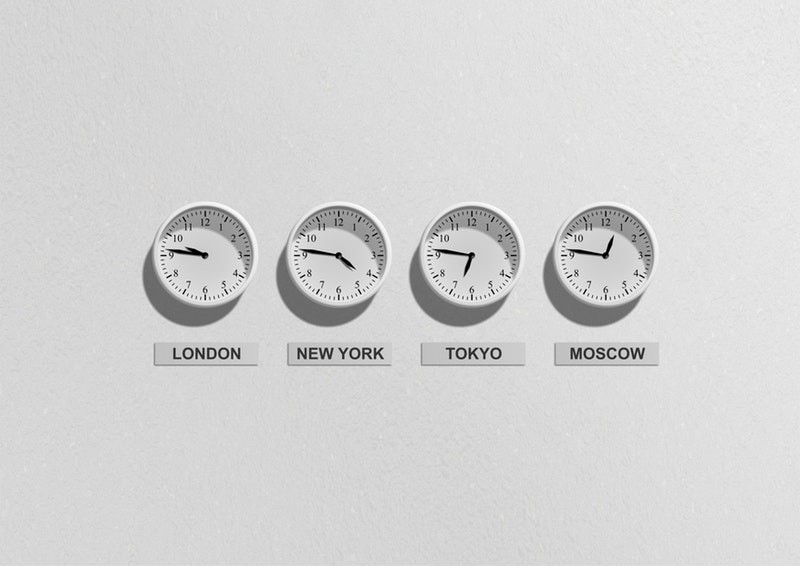 This one is pretty tricky. It's easy to fall into a trap and spend an exorbitant amount of time on social media. Meanwhile, it's not necessary to spend hours managing your business's social media pages. You can log in for 10 minutes at a time for a couple of times a day. Morning and evening are usually the best time to talk to your customers, answer their questions, and post content. You can also take this time to monitor engagement across all of your social media pages.
You could also set up push notifications on your smartphone so you can get constant updates from your social media pages. That way you constantly have a finger on the pulse of your social media pages and can respond quickly when the situation arises.
You shouldn't take too long to respond to questions and general inquiries. These are the people most likely to buy from you. The fact that they've gone as far as asking specific questions means they have considered a purchase of your products and are probably at their most willing. They shouldn't be kept waiting.
5. How well do you manage your PR?
As long as you're known, people will have general opinions about your company, its products, and services. That means you constantly need to have an ear on the ground, listening to what people are saying about your company and its products.
You'll probably come across negative comments about your company in the process of listening. Don't panic. This is normal in the course of business online. "Whatever you do, don't be too defensive when responding to such comments," says John Johnson. You should be as civil, polite, and responsible as possible without giving them the chance to blast you even more. Ultimately, how you handle the situation will likely matter even more than the original negative comment.
You will inevitably come across spammers who have nothing positive to say about you or your products and services. Handle them as responsibly as you can. When they become too much of a nuisance, block them. People are very insightful; they will consider the aggregate of your positive and negative comment when deciding whether to buy your products or not. In the same way, 100% 5-star reviews are likely to make them suspicious.
Social media is an effective part of any business's strategy. However, it is at its most effective only when treated right. You also shouldn't give in to the urge to spend all your time checking on your timeline to see how well it's performing. Evaluate your current performance against set objectives, set up a new strategy, and tweak it along the way for best results.
About the Author: 
Warren's lifestyle is full of hiking adventures. When he's not busy with his guitar or enjoying the sunny day outside, he excels at blogging skills and leaps through social media. You can meet him on Twitter and Facebook.