Accounting is one of the most essential yet most neglected aspects of a small business. Given the demands involved in running a small business, there is often simply not enough time in the day for an owner or manager to handle accounting tasks. Lacking a professional accounting department, backlogs of financial data can start to pile up. This can have disastrous consequences for a business.
Fortunately, there are many things that a small business owner or manager can do to get organized and complete accounting tasks efficiently. By taking the time to learn more about the tools and tips that have worked for many other businesses in the past, and at present, you will be able to leave the days of disorganization behind you.
Let's look at some of the strategies and tools that will help you to overhaul your business' accounting.
Invest In Accounting Software
One of the easiest steps to take to shake up and improve your accounting processes is to upgrade or switch your accounting software. If you have been holding out and still rely on manual books and ledgers to track and record your financial data, then you are wasting valuable time. When you use a job costing software especially in industries like construction, you can easily input data, perform calculations, and enjoy an unparalleled level of accuracy in comparison to manual accounting. You can also protect profits by controlling costs. Beyond the basics, accounting software also provides higher-level analytical capabilities that can boost your business.
Keep Your Staff Trained And Informed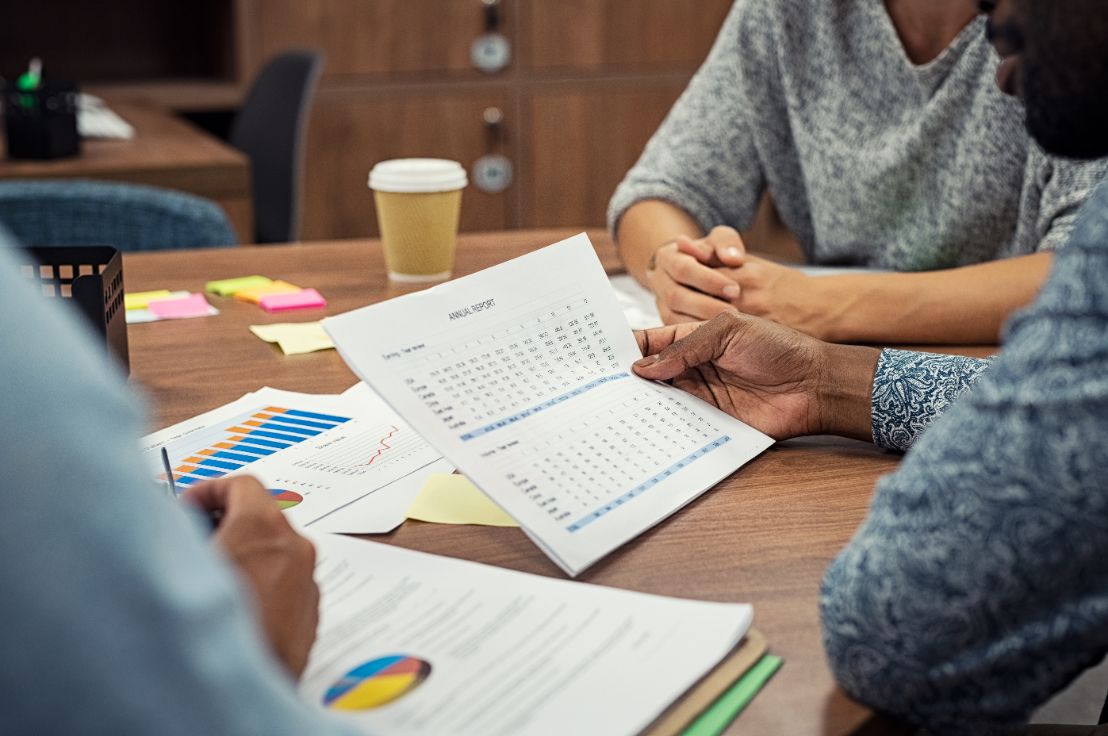 You cannot expect that your accounting processes will be organized if the people who are responsible for them are not well-trained. Whether this refers to you or to members of your staff, make sure that whoever is responsible or tasked with accounting work is properly trained. This includes having appropriate certifications and a working understanding of how to use accounting software.
Setting policies and standards for financial reporting in your business is also an effective means of remaining organized. Without guidance from the top in this regard, reporting can become chaotic. Make sure to be clear about what the expectations are and how financial reporting needs to be done. This includes processing payments and expense reports and responding to outstanding or late payments from your customers.
Use A Company Purchase Card
Processing small expense payments (under $100, for example) can be extremely tedious, especially for a small business that lacks a comprehensive accounting department. Rather than waste time processing each of these payments based on submitted receipts, provide those members of your staff who frequently have expenses with a company purchase card. The money that you will save in payroll costs from this step is substantial.
Make Use Of Analytics And Reports
If your accounting analyses are providing you with insights into where the money is flowing in and out of your business, then it is important to act on these insights. Do not neglect the opportunities you will have to streamline your financial processes to eliminate waste and identify new opportunities for cost-saving. Especially in the early days of a small business, there is little room for error in terms of needless spending.
Adopt A Learning Mindset
The best way to ensure that your accounting processes improve and continue to improve over time is to adopt a learning mindset. Take the tips outlined here to heart, as they will help you to get started on the path towards organized and efficient accounting. However, be open to discovering new techniques and methods that will enhance your financial management processes. If you are always ready to learn more, you will be able to see opportunities for fine-tuning everywhere.