Last Updated on March 8, 2022
A good relationship between students and teachers can have a very important, long-lasting, and positive impact on students' social and academic development. Students who have a positive, supportive, and close relationship with their teachers, are aiming towards achieving higher levels than the students who have more conflicts.

 Suppose the relationship between students and teachers is strong. In that case, the students will be more likely to trust the teacher, they will show more engagement in learning and advancing in their education, and behave better during their school or college classes. That kind of connection basically draws the student into learning and promotes their desire to continuously learn.
Many teachers nowadays promote multiculturalism in the classroom to build stronger connections and many free essay samples by Eduzaurus state that teachers who embrace the diversity of students and incorporate their different beliefs and ideas can build better relationships with their students.
Although that is not the only way to connect on a stronger level with the students, by that we have made a list of tips that will help many teachers create a more engaging, positive, and respectful classroom environment.
Get to know the basic information's about your students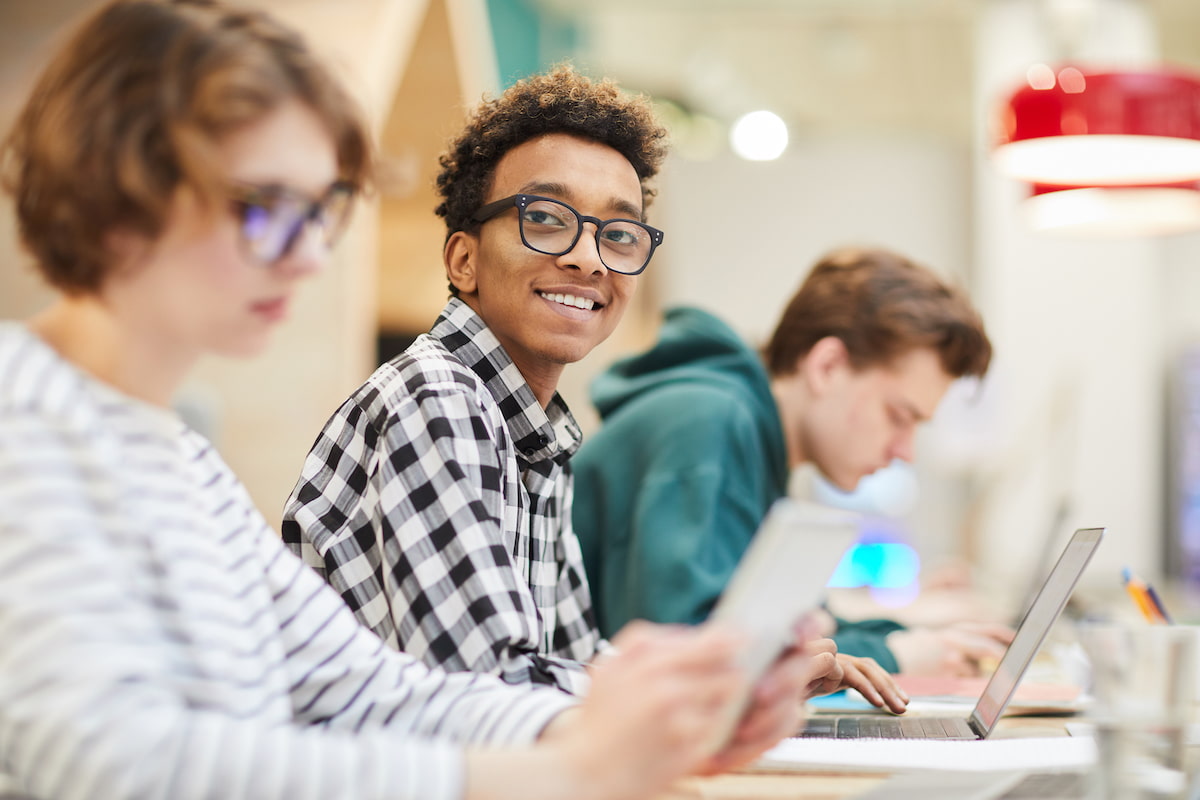 The best way to do that is by distributing an information sheet at the very first class. The sheet can ask for the names of the students, what they prefer to be called, where are they from, what are their hobbies and interests, places they have visited, etc. and once you have the information's from the sheets, you will need to spend some time learning and remembering the information, if you have a hard time, you can use some images, or ask them additional questions that will help you. You can even read the information in front of the whole class, which can help them get to know each other better. And even like each other more if they share the same interests and experiences.
Get to know some personal things about your students
You should always take some time to simply talk to your students, ask them about their weekends, aspirations, and goals, or any other thing you might deem suitable. Because, to them, what you talk about is less important than the fact that you are interested enough to take the time to ask and listen. And make sure that in this part of the class, you don't ask factual questions but instead ask them for opinion-based questions, because the goal is to get them to participate and make them feel like their opinion really matters to you.
Greet the students when they walk into class
Greeting the students may look like a simple gesture, but it will mean a lot to them and brighten their day. Try to smile at each student and say "good morning" to the group at the beginning of the class. Greet them in the hallways also, when the class ends.
It will mean a lot if you also stop to talk to them or their parents outside of school. Being social will make your students feel good, and also, it will show them that you care about them as human beings and not just as students.
Demonstrate mutual respect and trust
Always keep in mind that you were a student once too. And always remember the teachers that made you feel valued, and try to model their positive behavior. But also don't forget about the teachers that made you feel insignificant, and learn from their mistakes and inadequate teaching skills, and try to avoid treating your students the same way. If you show your students that you trust them and respect them, you will receive the same treatment from them. You should treat your students as individuals, that are not beneath you because they need your ultimate encouragement and support to get the chance to succeed. Because when people feel respected and trusted, they start to feel good about themselves and develop more self-confidence and desire for progress.
After-school Clubs
There is no better way to form a bond with your students than by spending more time with them. That way, you will be able to show them that you truly care about them and that you are willing to sacrifice your free time just to be with them. In addition, you will instantly see changes in their opinions and behavior towards you.
Share anecdotes or relevant personal stories
By demonstrating or talking about things that are similar between your life and the lives of your students, you will make them understand that you are a human also. Share with them humorous experiences from your life that will entertain them and teach them a powerful life lesson. Just make sure that whatever you are sharing with them needs to be age-appropriate, and that will not offend the different diversities of students.  After sharing your stories, you can even ask them if they experienced something similar, and if they did, you could ask them to share those stories with you. In this way, your students will open up more to both you and their classmates.
Offer them support
Every student needs some individual assistance at some point in their academic education. The gifted students need to be challenged, the average learners need guidance to achieve their full potential, and the struggling students need a lot of help. So you should take some time and offer them individualized support after or before classes. Also, walking around the classroom while your students are working on something gives you an opportunity to help them if they are struggling.
Conclusion:
Many researchers state that the key to student engagement depends on the teacher. Students learn better when they are happy, feel respected, can create a bond in school and when they have the chance to express themselves. So by following some of our tips, you will achieve a positive student-teacher relationship and a happy, fun, and positive classroom environment, which the students will definitely enjoy. And hopefully, they will respect you and love you even after they graduate.