Working remotely or working from home has become a trend in recent years. Of course, most of the reasons for this choice of working were influenced by the pandemic and the closure of many offices. However, even before her, many freelancers and other workers chose to work remotely.
According to the Statista website from 56 percent, most respondents stated they have been working remotely for less than a year. However, 35% of respondents have already worked remotely for 5 to 10 years.
Of course, all this would have been impossible without technological innovation. Technology has influenced all areas of our lives, and thanks to them, we have the opportunity to work comfortably from home.
Here is a list of technological innovations that have greatly simplified the ability to work remotely.
General technological innovation
5G
5G is the next generation of cellular networks that
are deployed around the world today. This technology promises to simplify significantly remote work with faster data transfer rates. The 5G network provides data transfer rates 100 times faster than the previous 4G technology. Thanks to this network, you can also quickly work from almost anywhere without feeling problems with the quality of the connection.
This connection is vital when you need to make work video calls and transfer large amounts of data.
Virtual reality and instant messaging
Today, with some communications and telecommuting applications, you can easily imagine how to fully manage or communicate with your team even without being in the same room. Today, any software development company uses virtual reality elements to take their remote development processes to new levels.
For teams of small companies, for example, which require a more personal and authentic conferencing experience, VR will be a robust new development. Complementing and playing around with standard workflows, VR is becoming a powerful tool for the interaction of remote teams.
Cloud storage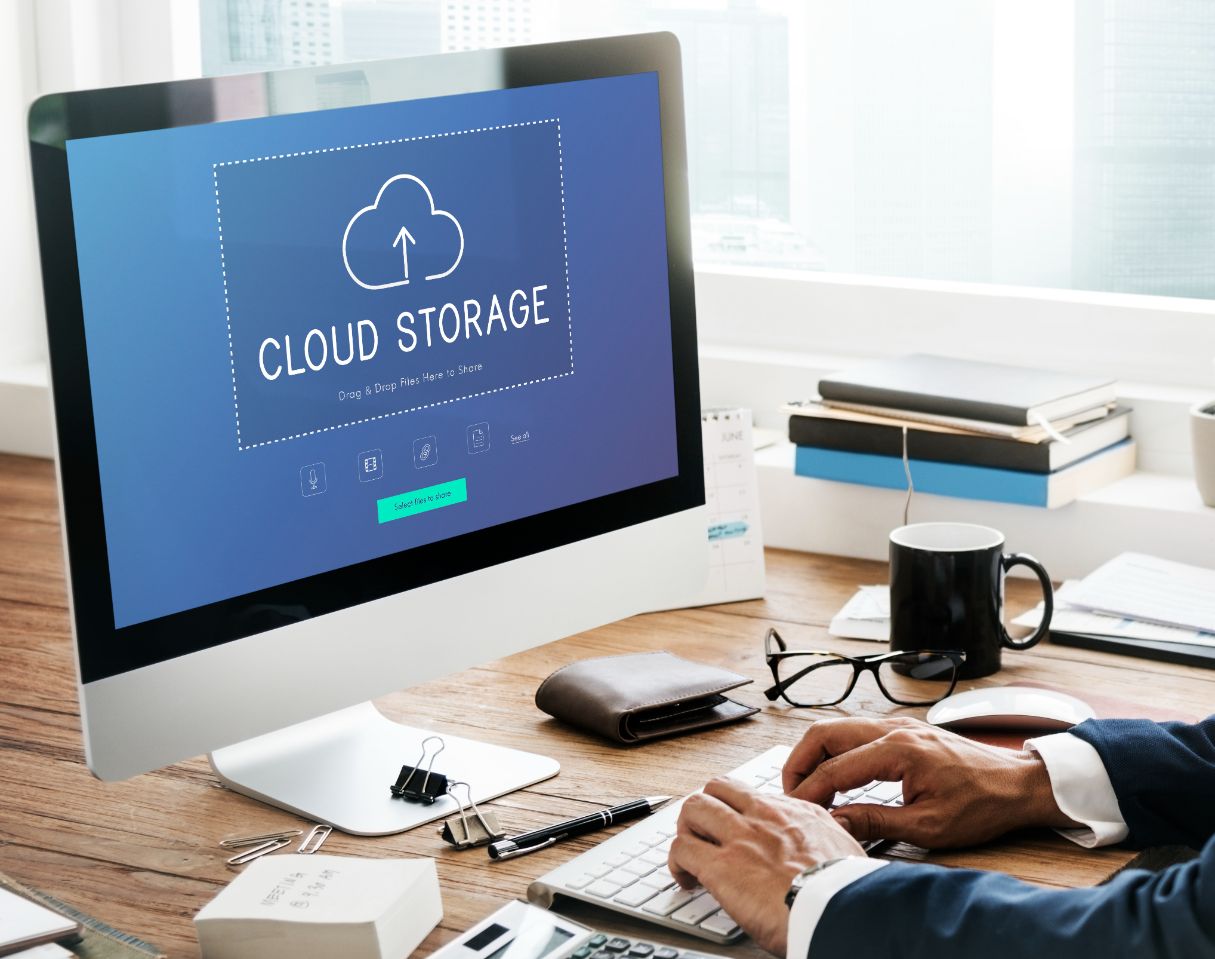 Cloud storage is indispensable for creating quick backups, storing company documents in one shared space, and providing access from multiple devices – for example, Google Docs and Dropbox. Today, for remote work, cloud services are a common thing and even a necessity.
Apps to help you work remotely comfortably
1. Officer – fitness tools right behind the workplace
Forbes writes that lack of physical activity can lead to severe problems for the human body, including obesity, heart disease, diabetes, and more, along with the depression and anxiety that can arise from dealing with such ailments.
The Officer is a fitness tool that helps you avoid a sedentary lifestyle. This compact and straightforward active footrest is ready to use if you place it under your desk.
Based on the principle of movement in zero gravity, the Officer simulates up to 70% of walking, even in a seated position. He also works in conjunction with a standing desk. Regular movement throughout the day improves blood circulation, which is better for your health and brain.
2. Wellbeing app for mental health
This application offers daily exercises for users of 2-15 minutes per day.
It uses a "holistic human approach" that guides users through specially designed practices, including mindfulness breathing, forgiveness, gratitude, and Acts of Appreciation.
The goal is to help employees regain a sense of purpose, resist feelings of disconnectedness and isolation, and help them connect with other employees. Through the app, companies can also view analytic reports detailing the use and impact of the program and access customized workshops on topics of particular interest.
3. Wellola for a remote health checkup
As healthcare systems are under tremendous pressure from the coronavirus, streamlining healthcare is critical. Wellola offers an online portal that allows physicians and healthcare providers to treat people remotely.
4. Winston – Systems to protect data while working from home
When you are in the office, your bosses have already ensured that the networks' data is encrypted and your data from the computer is safe. However, when you work from home, there is no such confidence.
Winston is an easy-to-install intelligent hardware encryption system built by a veteran ad technology industry that protects users' online privacy. Once started, a hardware filter protects every connected device in the house.
The system works with all websites, devices, and streaming services, including Amazon Alexa, webcams, smart TVs, and Wi-Fi routers.
5. Slack – the most convenient working messenger
Perhaps the most challenging thing in remote work is communication with team members. It would be best if you were sure that you could quickly contact your colleagues or your boss to resolve any issue. At the same time, the boss is even more concerned about being aware of the team's ongoing work and checking or giving assignments in time.
To make remote team members feel included, it's best to communicate to avoid feeling isolated. Using communication apps like Slack, you can give employees permanent permission to raise questions that don't come up in team meetings or one-on-one or ask quick questions that they usually ask in person.
6. Asana – managing the list of tasks
At remote work, a situation often arises when you can skip an important task and do something that has a lower priority. Ultimately, this leads to a misunderstanding between the employer and the performer and a general break on work processes.
Using tools like Asana can help you and your employees stay focused and productive with a virtual to-do list, letting team members know when to check out a project, or keeping employees on top of tasks that need to be completed that day.
Conclusion
The two main tasks that you as a remote worker should keep in mind are staying in contact with your team and maintaining a stable focus on studies. Thanks to innovative technologies and dedicated apps, these tasks are becoming easier.
Many employees of remote offices still face the problem when they cannot distinguish between work and personal time. It often becomes a problem and leads to gradual burnout and dissatisfaction with both employees and their bosses.
Modern technological applications and processes are being created to maintain correct work schedules, uninterrupted access, and maintain mental and physical health. And the world of telecommuting is becoming more efficient and safer.