Are you looking for Instagram marketing tools to grow your business? Most business owners face plenty of struggles when building their Instagram marketing strategy. From engaging your audience and generating leads to raising brand awareness and selling products, all factors should be considered to grow your brand on Instagram. 
Instagram marketing tool takes care of all these aspects and helps to promote your business on Instagram. You can even buy instagram likes for your business profile. The seven social media marketing tools listed in this article will help to solve a variety of problems and help you stay ahead of your competition. So, let's get started!
Iconosquare
Iconosquare is the most popular Instagram marketing tool that can track analytics, monitor engagement in real-time and schedule content on both Instagram and Facebook. It includes a feature called 'Conversations'. This feature compiles and allows you to read other user's comments about and to you on your social media profiles. With Iconosquare you can create a custom feed to track popular influencers in your industry. Monitor your competition to improve your social media marketing strategy. 
One drawback of Iconosquare is its limited social media integration, which doesn't allow you to connect multiple social media profiles in one place. Some users have also experienced a glitch in UI when they upload too many posts on Instagram and Facebook. Iconosquare provides an expensive pricing plan of $168 per month. 
SocialPilot 
A robust list of product features, affordable pricing plan, and stellar customer support makes SocialPilot the best Instagram marketing tool. The content curation feature allows you to brainstorm new blog post ideas. SocialPilot comes with a URL link shortener which is excellent to create shareable content. 
Connect various social media profiles, including Instagram, and operate them altogether from one place. Keep all your social media chat organized in one place. Integrating SocialPilot with Canva helps create attractive Instagram posts that can be pre-scheduled to publish at a specific date and time. Talking of scheduling, SocialPilot allows you to schedule 500 posts in bulk, all at once. 
Buffer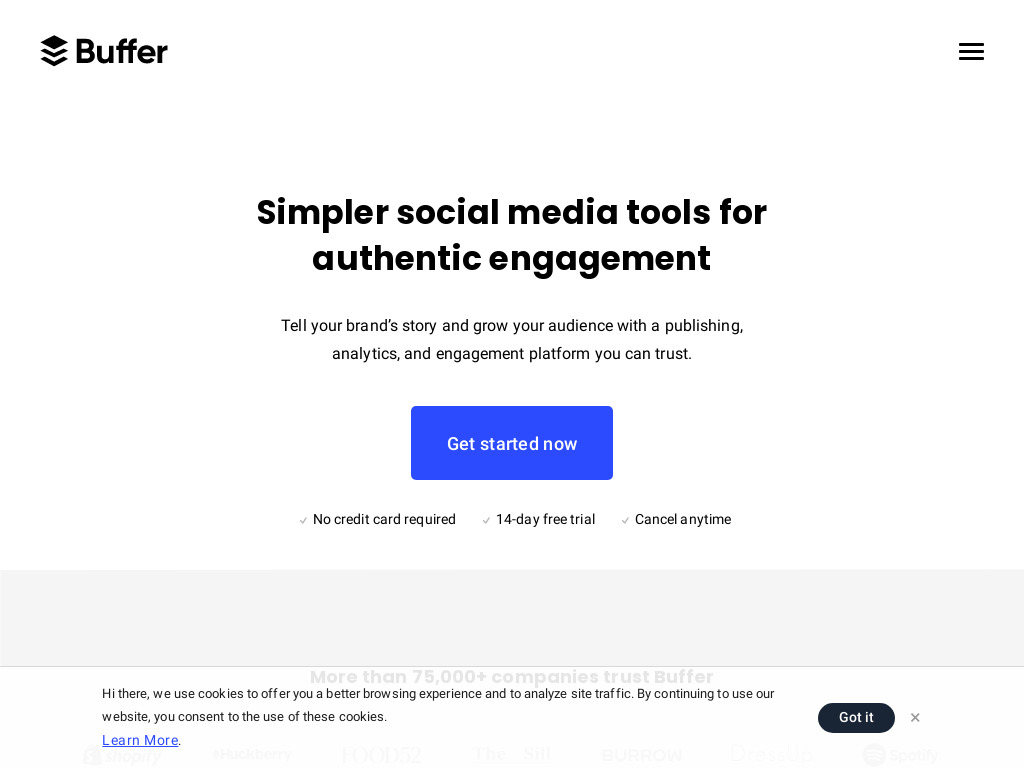 Like SocialPilot, Buffer also offers direct scheduling of posts in advance. It helps to create consistent content for your Instagram posts. The smooth UX provides a clean and easy-to-operate dashboard. You can connect several social media profiles like Instagram, Facebook, and Twitter together. Buffer's comprehensive analytical reports help to make smart content planning decisions. 
Despite being one of the best social media marketing tools, Buffer has some drawbacks. It sometimes disconnects users from social media profiles. And the monthly price to manage 25 social media accounts is $99, which is comparatively high. 
Kicksta
Kicksta is a social media management tool that helps to buy followers on instagram. With Kicksta, you can search for popular tags, and study your competition to target your audience. This tool allows you to find profiles that are most likely to engage with your business, follow people with similar interests and automatically engage with them. 
However, this process of connecting with other people may be time-taking, since Kicksta is an AI-based software. Another drawback of Kicksta is that it doesn't provide post-scheduling tools and detailed analytical reports. 
Socialinsider
SocialInsider is a social media management tool that mainly works on preparing detailed analytical reports to review your performance and target your audience. Its ability to analyze audience interaction and engagement with your brand on Instagram can significantly help to improve customer relationships. With SocialInsider you can track your competition's page, learn about generating more Instagram likes and get valuable insights on how to grow your business on Instagram. 
Awario
Awario is a social listening tool that monitors important conversations taking place in your industry. If you are working with several clients, it tracks multiple accounts at the same time. Awario is also a useful social media marketing tool that helps to research your competition, find ways to connect with your target audience and also find Instagram Influencers who will promote your brand. It is an excellent marketing tool for small and medium-sized businesses. 
Later
Later is a social media management tool that helps to create visually stunning content for your Instagram. It allows you to create and schedule posts with a drag and drop visual planner. With this feature, you can organize your content in advance and preview its look and feel before publishing it to the profile. 
Later, you can connect up to five social media accounts and operate them all from one place. The best part about Later is its free trial version for people who only have one social media profile to manage. The premium plan starts at $49 per month and can manage up to five social media profiles. It is valuable and economical for small businesses.
Conclusion
Instagram is the best social media marketing platform to generate high-quality traffic and increase revenue for your online business. But, you will need the help of Instagram marketing tools to grow your following exponentially. The above social media management tool is excellent for Instagram marketing. These tools will help you understand your audience, increase engagement on Instagram and generate high revenue for your business.