Did you know that being cut off from the internet is considered a human rights violation according to U.N.? It's interesting how we have become so dependent on the Web, we can hardly imagine what life was like before all this connectivity. It's not surprising that most folks go crazy over slow internet connection.
Why check your internet speed?
When was the last time you checked your internet's speed? An hour ago? Two days ago? A month ago? The main reason why you should be doing a test once or twice a week is to make sure you're getting your money's worth from your Internet Service Provider (ISP).
Another good reason is to find out if your internet plan is still able to keep up with your household's needs. Every household will have to upgrade their speeds eventually. Especially nowadays with more and more people working online, getting a faster connection would be everyone's first choice.
A third motivation for regularly checking your internet speed is to ensure it's being optimized for daily use. For example: if you're experiencing abrupt slowness, you may want to check how many devices are using the internet, and what tasks they are performing.
For speed check newbies, it's ideal to perform the test on multiple devices and do it a couple of times during the day. There are cases when the internet in your locality may be particularly slow at night for instance, because everyone's at home watching Netflix. Don't forget to double-check the details of your internet plan as well.
These internet speed test tools have been compiled based on accessibility, user-friendliness, and accuracy. Choose one or two from this list to begin a speed check today.
Best Internet Speed Test Tools
1. Ookla Speedtest (Also available for mobile)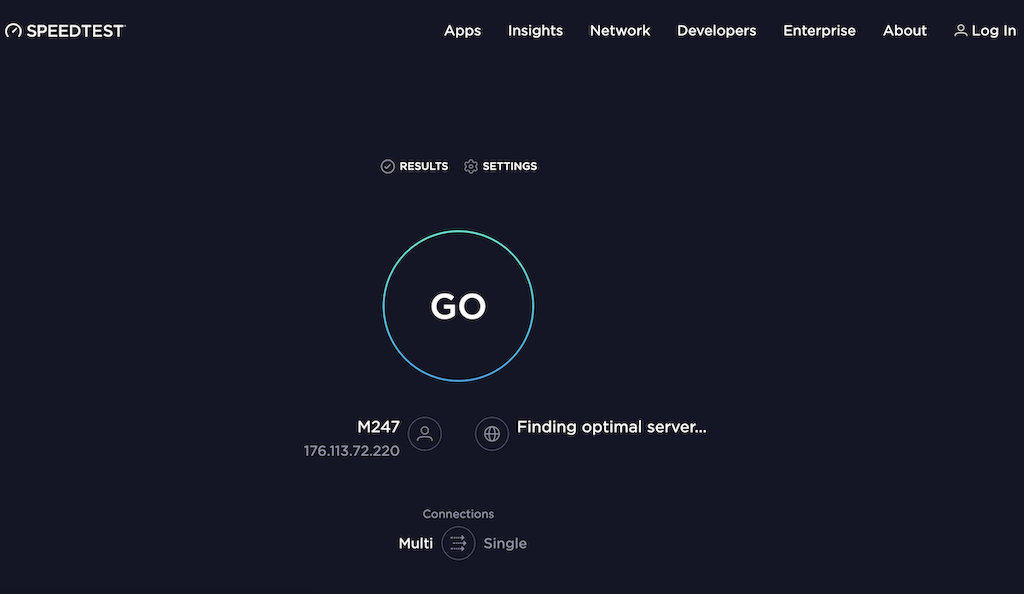 Probably one of the most popular speed tests on the planet. You can just click on the 'GO' button to find out your download, upload, and ping rates. This app is not connected with any internet provider, so you can count on its unbiased report. Users also get to pick a server for testing (it will use a default server if you don't want to pick one yourself). Cons: it has a lot of ads.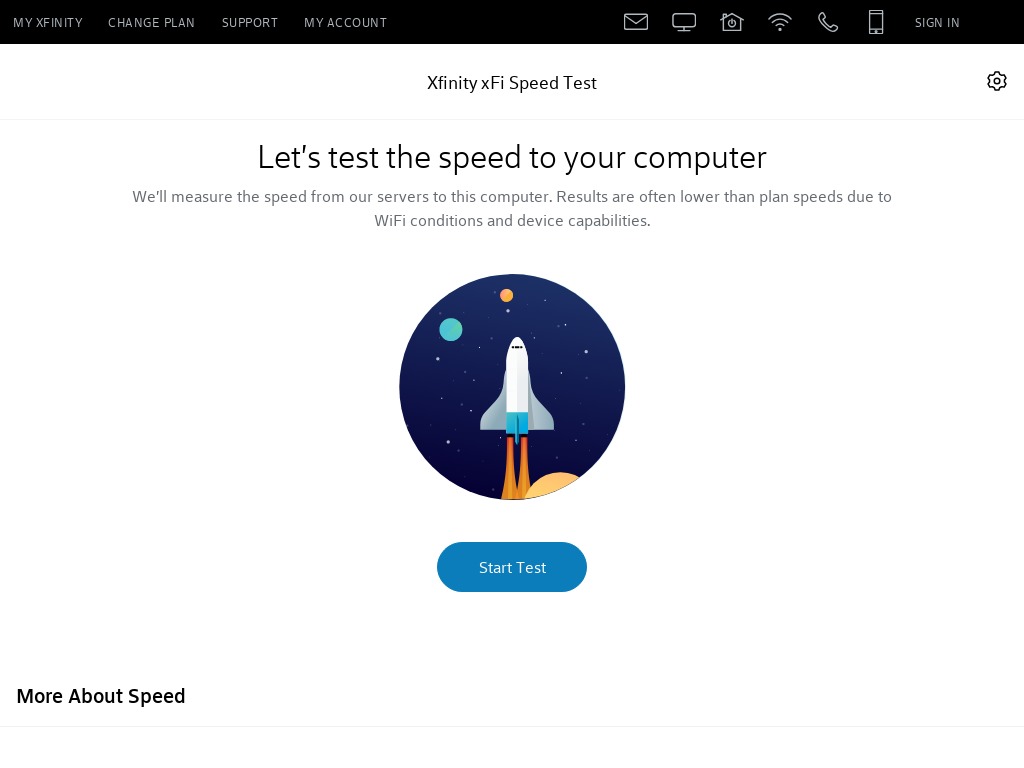 This tool is brought to you by Comcast Cable Communications. It's relatively minimalistic and lets you view results in just a few seconds. Aside from showing download and upload speeds, it will present a short list of activities you can do well based on your internet's performance (e.g. send/receive email, browse the internet, stream HD video, etc.).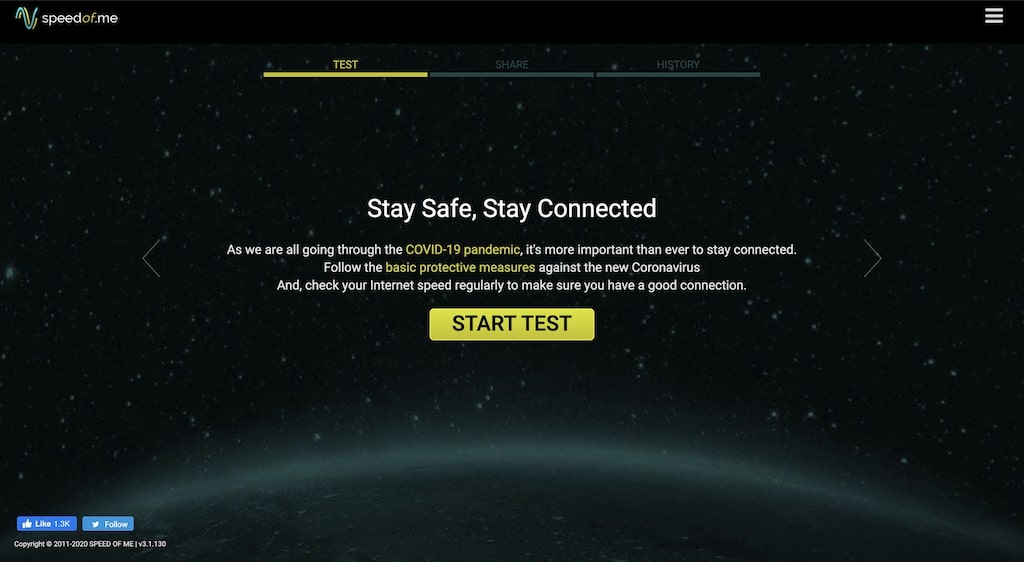 Easy to use and featuring a bar graph to display results, it's fast and reliable for your scheduled weekly checks. It even has a history tab where you can view results from checks you've done in the past (it lets you download this as a CSV file, too). For folks who are not used to looking at graphs, this may not be the best tool for you.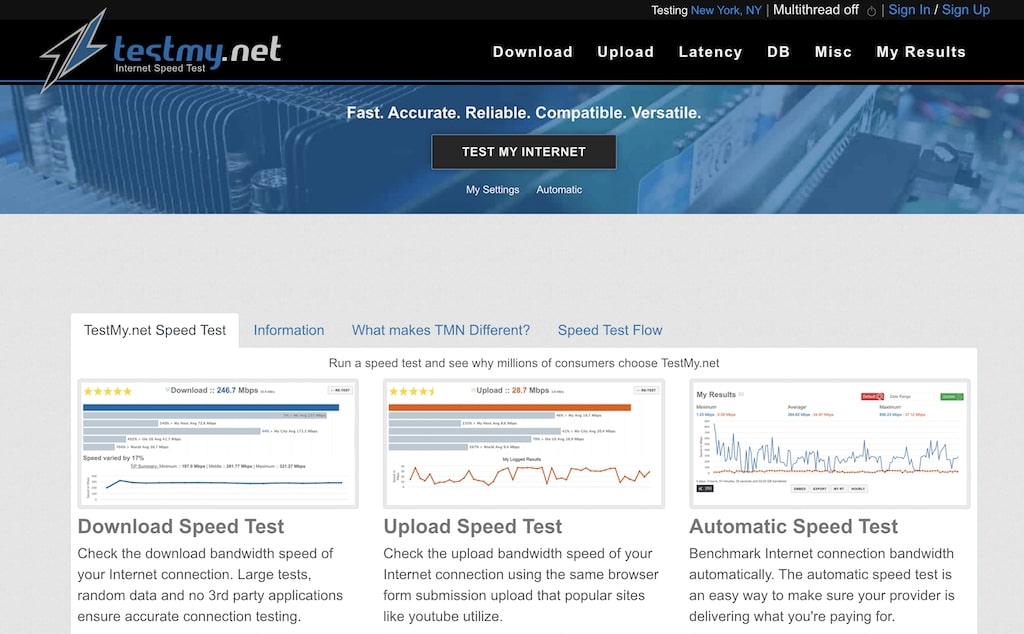 If you're nitpicky about speed checks, then this tool is perfect for you. From the landing page, users get to choose from Download, Upload, or Automatic Speed Tests. It allows you to select the server you want to test again. Afterwards, it displays your results – plus your host's, your city's, the country's, and the world's average. This is definitely recommended for people who love looking at all that data.
This tool works using HTML5, so it's great for either desktop or mobile speed testing. It will automatically select the fastest server based on your ISP and IP. Just give it a few seconds to show your results. Click on 'My Results' to see more details, as well as share your findings on social media.
6. NetSpot (Best for mobile)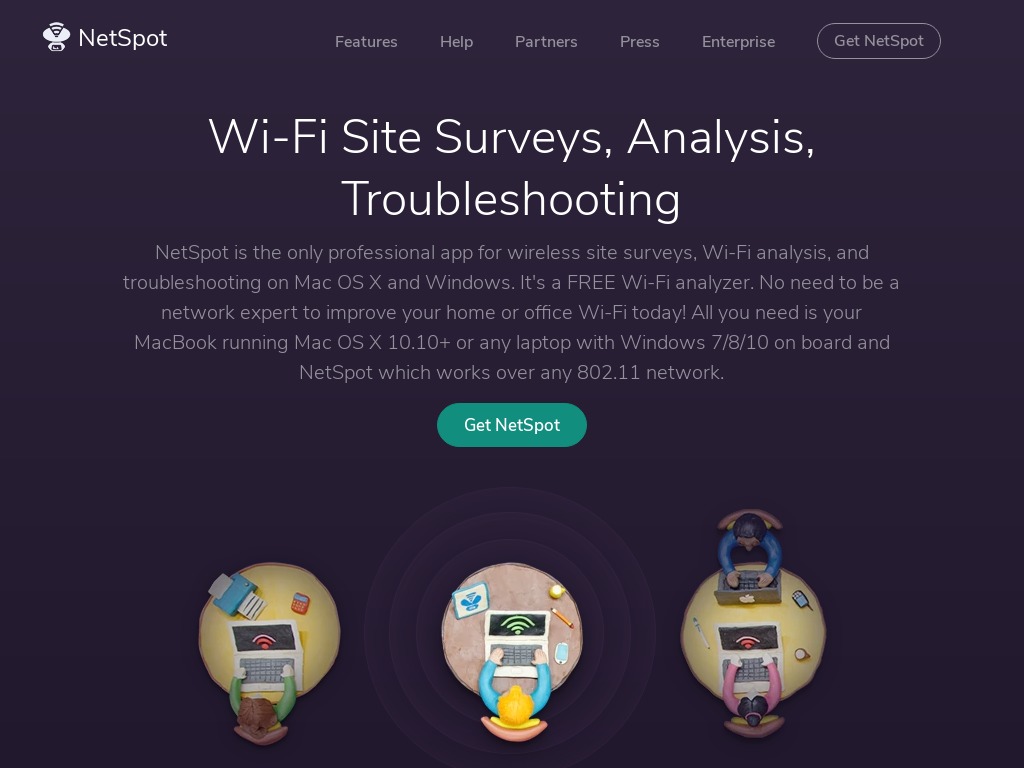 If you're looking for the best app for checking wireless and WiFi connections, this would be it. It's available for macOS, Windows, and Android devices. The downside though, is that you will need to download the free app on desktop before you can do a speed test. However, if you depend heavily on WiFi or wireless hotspots, then this would be a handy tool to have around.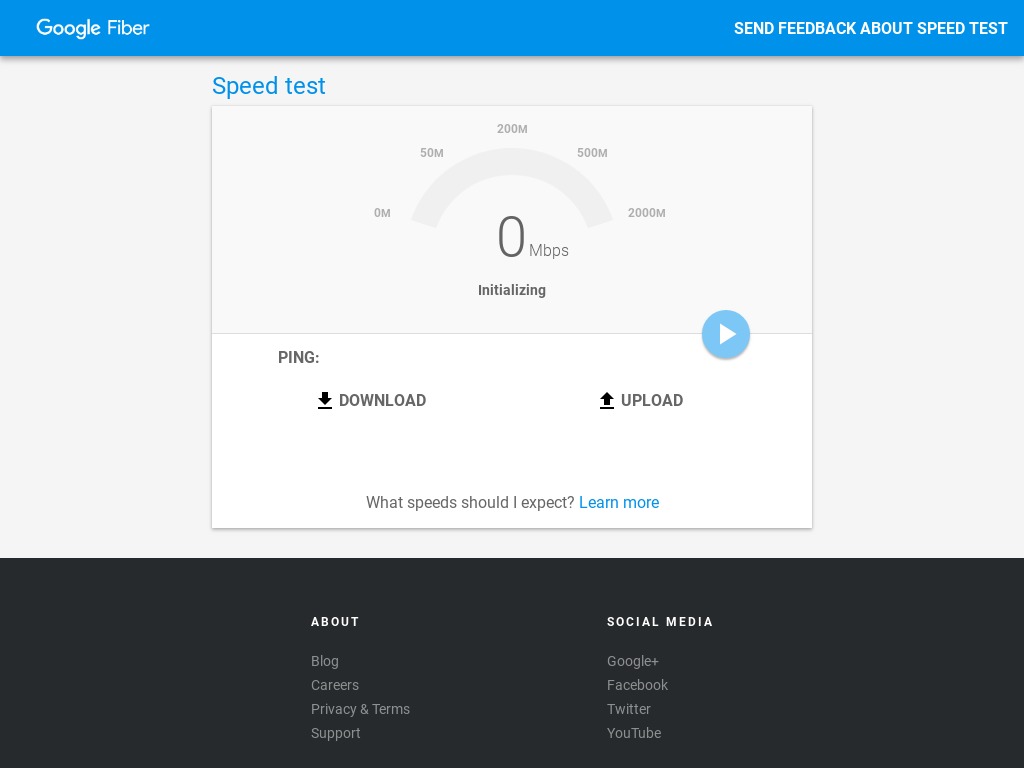 Created for consumers with Google Fiber, it's still a pretty good tool for checking internet speeds, regardless of your provider. But as it's made for Google Fiber network, it might be biased. The site itself is minimal, so you won't need to fiddle around – just click the blue play button to begin. There are no ads either, so it's lightweight and super user-friendly. The best part is that it's FREE.
8. Meteor (Android and iOS)
This practical app is available for Android and iOS mobile users. Aside from performing speed tests, it will also display how well your apps perform based on your current internet speed (i.e. Facebook – OK, YouTube – Very Good, Netflix – Awesome, etc.). You can test from different locations, save the results, and view them for comparison the next time you're out and about. It's user-friendly enough to be used by anyone.
This speed testing tool is great for checking LTE, mobile data, and 3G signals on your mobile devices (smartphones, tablets, etc.). You can see pings, download, and upload results. If you perform tests on a regular basis, you can see your saved tests. This is useful for confirming days when mobile data or WiFi is bad in your area.
Designed for iPhones by Spring Tech Co., Ltd., this lightweight speed test app gives a detailed report and analysis that's easy to understand. It can help you check for WiFi as well as diagnose any issues with your network. 30 seconds is all you need. It's free, and can test speeds for 2G, 3G, 4G, 5G, DSL, ADSL, and Wi-Fi.
What to do after a speed test?
So you've done your internet speed check now what?
First, investigate WHY you think you're having a slow connection. Does the time of the day matter? Is your ISP performing maintenance checks? Could it be the weather? Did you perform a malware check? How many background apps are you running? Tick off all possible culprits.
Try powercycling your router. This means turning it off, waiting 10 seconds, then turning it back on. If you're not in the habit of letting your modem rest (especially when you're sleeping), it could result to overheating.
Modems need to be in a well-ventilated area. If you live in crowded urban environments, it's suggested to put your device near a window to help get a good signal. Transfer your modem to a better location and see if that helps.
Still experiencing a slow connection? Perhaps it's time to call your ISP. Maybe there was an unexpected outage that was not broadcasted to users. Most companies will take note of dips in connection so they can give their consumers a rebate on the next billing cycle. For recurring issues, maybe you can negotiate for a better deal or a new contract.
Slow internet connection is never fun. Sometimes, it's a matter of admitting to yourself that your household needs to upgrade to a higher plan (with faster speeds). This can happen when one – or two – members of your family is suddenly relegated to studying or working from home. Be realistic and reflect on this matter before arriving at a conclusion.
Hopefully, these internet speed tools would be of great help to you once you're about to make that big decision.