For a long time, the idea of working from home for many people has been seen as being "too good to be true". However, even before the Covid-19 pandemic, many companies were big on the idea of remote working for their clients, especially companies within the US, it gave them a chance to ire more people without crowding their offices or having to rent out more space.
In a post-Covid world, remote working and working from home has become an integral part of many companies' make-up. What this article looks to do is provide you with a solid list of 20 companies or job titles that now provide you with the opportunity to work from home.
There are many job sites available on the internet that cater specifically to remote working jobs, so signing up to them and turning on alerts is a great way to beat the pack and get in early. Some positions are temporary, some are freelance, and some are full-time or part-time jobs with employment benefits, I think there is something here for everyone. 
Popular Job Sites:
Here are a few popular job sites that you can utilize to find remote work:
Companies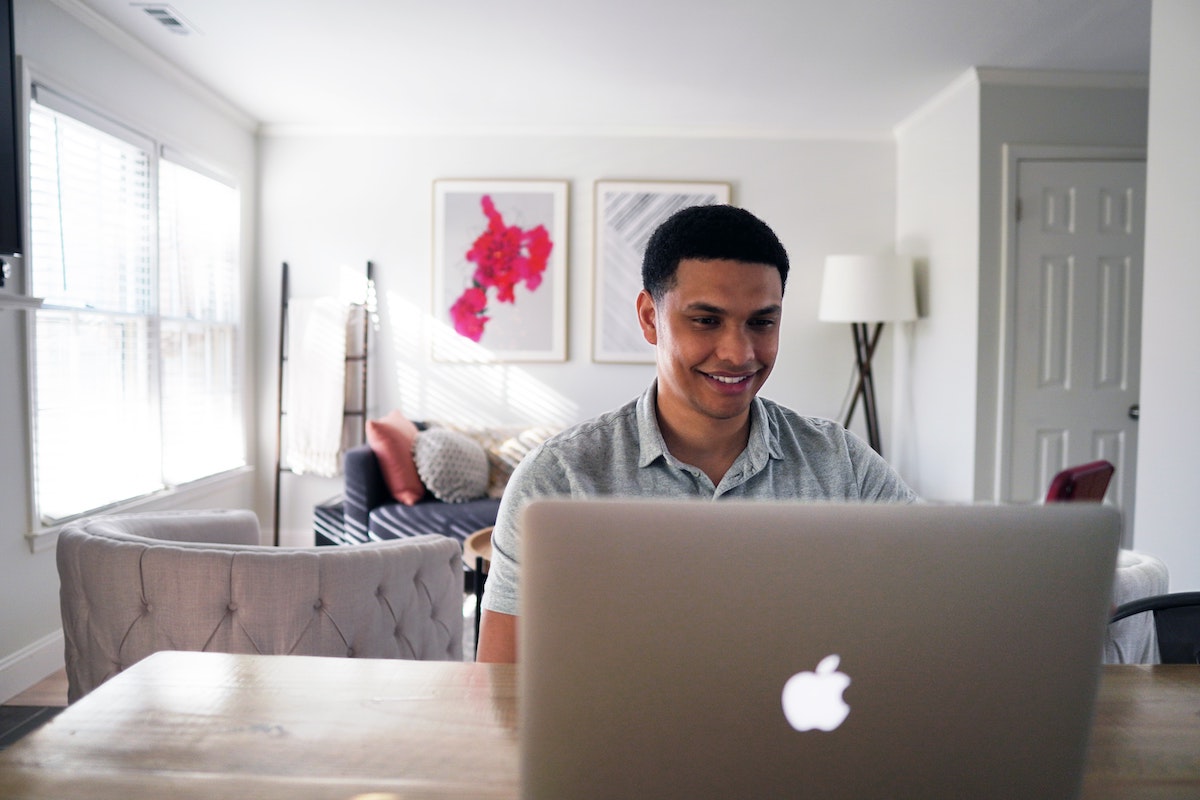 1. Amazon
As the world's largest online retailer, Amazon is always looking for new employees to add to its team. Whether you are looking for a part-time customer service role or a full time software development role, Amazon is an excellent employer with hundreds of thousands of happy employees.
You usually apply on the amazon jobs page and they will inform you of any jobs in your area or if any remote positions are available. Salaries very depending on your role but expect to earn anywhere between $20,000-100,000 per year. Benefits include 401k, health insurance and paid vacation.
2. Salesforce
A competent cloud-based software company, salesforce provides data analysis that is used by some leading companies like Unilever and T-Mobile. Numerous positions are available for remote work, and the pay is excellent for higher end jobs, with software engineers commanding a hefty $126,000 per year salary. They offer health and dental care, a 401k retirement package and paid vacation. 
3. Xerox
A fortune 500 company that has been an industry leader in printing and copying for years, Xerox has also implemented a massive focus into services and solutions for customers. It is known for being an excellent workplace and even with remote work, you are part of a friendly and well-connected team. Pay varies depending on position but you still get the same benefits including health insurance, 401k and paid vacation.
4. Wells Fargo
One of the largest banks in the United States, Wells Fargo operates mainly out of San Francisco and some of their full-time positions have remote work availability, but they are rare. Positions like e-business consultant and security engineers are quite niche and will require certain skills, but they do pay well, between $80,000-130,000 per year and offer all of the usual employment benefits you would expect.
5. Intuit
Named by Fortune as one of the best companies to work for in the US for 19 years in a row, Intuit is a tax and business software program that has launched businesses like TurboTax. They are regularly looking for accountants and tax specialists to work remotely full-time for them. Agents can earn between $25-30 per hour and enjoy 401k benefits as well as health insurance and paid vacation. 
6. Sodexo
Flex Jobs has named Sodexo in the Top 100 best work from home companies for two years running. The group itself offers management and food services to its clients and is a worldwide brand. Remote jobs include dietician, marketing coordinator or application developers. Nearly half of Sodexo's workforce work remotely, benefit from good pay and are given medical and dental insurance, as well as paid vacation and a pension. 
7. Anthem
One of the most prominent health insurance companies in the US, Anthem has a variety of remote job openings that you can avail of. Similarly, they offer part-time remote and part-time in office jobs that can give a nice balance to your work life. Many of their remote jobs are high up the ladder, with management and consultancy roles making up the majority of them, starting at about $55,000. They offer solid benefits, and you can apply via their jobs page. 
8. Dell
Based in Texas, but a global identity, computer and tech giants Dell have a range of remote jobs available, from customer service roles to executive roles, there are jobs available for all skill levels and with a host of salaries. They have a jobs page and applying is easy. 
9. SYKES
One of the most accessible companies on the list, SYKES are based in Florida and specialize in customer engagement and support through email, social media, and phone. Their remote jobs are customer service based and require little experience. Their customer service representatives can expect to earn about $10-12 per hour but can avail of a pension program, health benefits and paid vacation. 
10. United Health Group
Everybody needs healthcare, and every company needs to provide their employees with some health plan. The United Health Group looks to provide these healthcare benefits to companies and offers people in different states Medicaid plans. Their remote jobs include care managers, product managers and developers, as well as customer service representatives. The salaries vary based on the job and based upon experience, however they are one of the most stable companies in the US, so job security should not be an issue. 
11. American Express 
A versatile financial services company, American Express has over 70,000 worldwide employees and offers credit cards, savings accounts, and CD's. Many of their remote roles are consultancy based, a virtual travel consultant for example, can expect to work from home and earn $45,000 per annum. They also offer health benefits, paid vacation, and tuition assistance for those looking to upskill in college or school to get better at their job. 
General Jobs 
1. Online Teaching
Online teaching has been a popular job for years now, but it should come as no shock that over the last year and half, the online teaching market has become flooded with new ideas, new ways of teaching and learning, and new job vacancies.
A variety of listings look for online teachers, and whether you are a licensed teacher or not, you can teach via skype, zoom or through pre-recorded sessions and help people supplement their in class learning with ease.
Many sites are freelance so you may get paid per student or per class, however companies and schools often hire as well, and you can expect to earn upwards of $30,000 per year for working online as a teacher. 
2. Search Engine Evaluator 
If you want to work from home, but don't like the idea of talking on the phone or through a headset all day, then this could be a legitimate option. A search engine evaluator will usually work for a company like Amazon, Google or Yahoo and Bing. The job involves you monitoring results on different searches and ensuring that the overall user experience is optimal. Most companies offer 30-40 hours per week and pay can start at around $34,000 per year. Not bad, eh? 
3. Call Centre Agent 
One of the most popular work from home jobs is the call center agent. Thousands of companies all over the world look for agents to work from home because all you need is a headset and a computer. It saves companies a lot of money. You would have to handle incoming calls, talk to customers, and upsell or market products to them.
There is often room for promotion and people tend to work in teams. Salaries differ depending on the job but expect to earn between $25,000-35,000 as a full-time worker. Part-time and more flexible options are also available. 
4. Transcriptionist
The importance of a transcriptionist can not be understated. Their job is to turn the speech from audio and written content into text. It sounds simple, but it can actually be a complex field. It is quite competitive, and you need to be creative and efficient with your typing. As a beginner, looking on job sites is the best option, and using freelance sites like Fiverr and Upwork are also a great way to earn experience and earn money. 
5. Proof-reader
One of the most complex and complicated freelance jobs on the market, yet people think all you have to do is "read". Proofreading is a skill, and requires massive attention to detail, reading and checking for even the smallest errors in a script.
From a missing comma to a capitalization error, you will need to be patient and well read to enjoy this work. Rates depend on experience and money earned can vary depending on your clients and client satisfaction. Some companies look for proof-readers, but again websites like Upwork and Fiverr and where you will likely find most jobs. 
6. Social Media Manager 
If you have experience as a social media manager, you can earn huge money from this role. The role requires creating and scheduling posts, running ads, promotions, and responding to private messages efficiently. It involves attention to detail and great levels of organization and relatability to the owner's client base. It is a social media assistant sort of role and is very flexible. It pays quite well in most cases and is dependent on experience, ranging from $10-120 per hour. 
7. Blogging
Blogging may sound like a menial task to many and might be something that you have done for years. But did you know that you can get paid for it? As a blogger, you can get paid to post your thoughts, partake in affiliate marketing, and promote other products to your userbase. Earnings can vary greatly and depend more on persistency, relatability and writing style more than experience, but experience does help too!
8. E-Commerce Store Owner
This has become more popular over the last few years, especially through online shops and drop shipping. People have made millions through selling items online using sites like Shopify to help set up their online business. Taking stock of inventory is easy and you can make a lot of money, the only issue is market competition, there are so many online stores and drop shippers out there that your idea will need to stand out to succeed. The amount you make depends on what you sell, how much you sell and how aggressively you sell it. 
9. App/Website Testing 
Every gamers dream! Testing new apps and websites and getting paid to do it! Companies and developers want to know how user friendly their websites or apps are and if there are any glitches or bugs. Helping them find out by objectively testing is a great way to make money from home. Many companies like Enroll, WhatUsersDo and Userfeel pay about $10-15 per test and each test takes 15-20 minutes.
You will need a decent setup for this to be able to test everything, just testing on your phone won't be good enough I'm afraid. However, if you have a mac or a PC and a microphone, then this can be a solid way of earning $1,000-1,200 per month.