Last Updated on April 1, 2023
Acquiring new information doesn't just happen in schools or universities. We learn every day in our lives. From the streets to libraries, inside our homes and on the internet – there's a wealth of knowledge and wisdom out there that's waiting to be found.
The real question is why one would want to stop learning.
Learning in Modern Times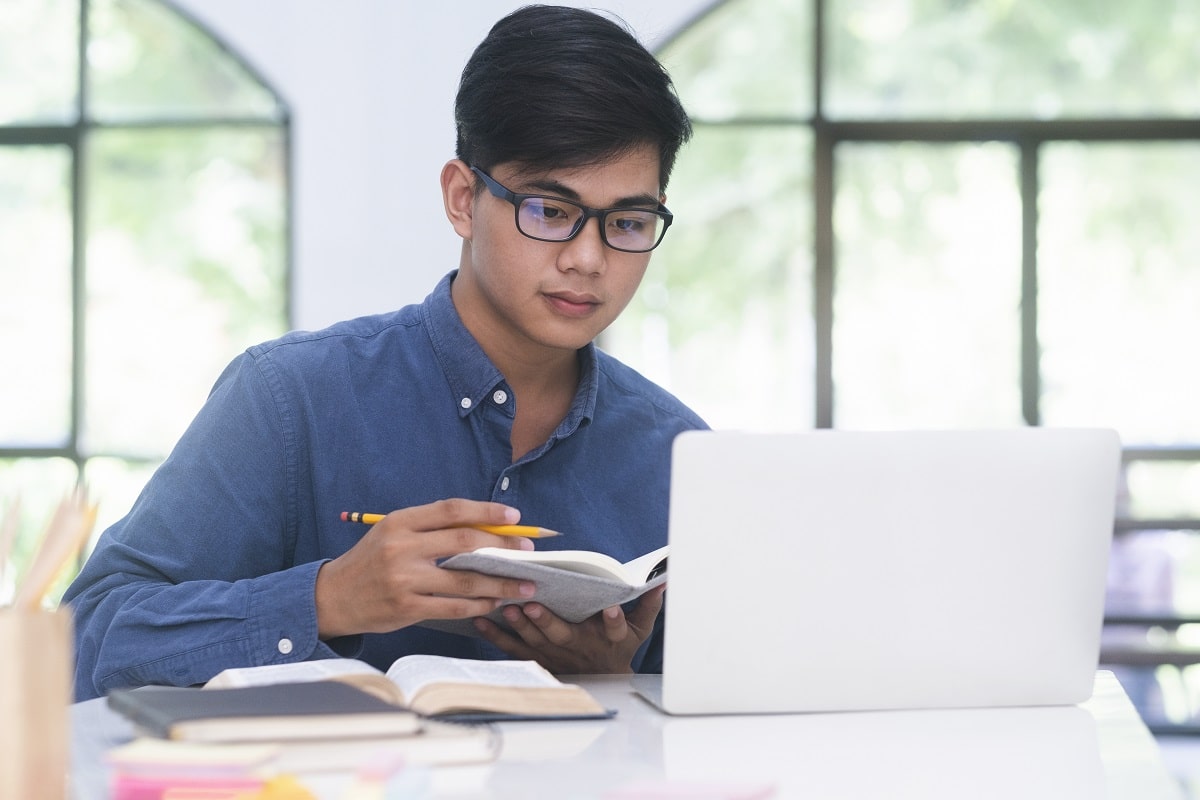 Educators are getting more creative in the 21st century. With technology at their aid, they can make more flexible and fun environments for students of all ages.
There are four (4) popular educational methods that are being used today.
Project Based Learning. This type of teaching involves letting students work on a project over a long period of time. This keeps them engaged and helps them develop more advanced skills, such as collaboration, creativity, critical thinking, and problem-solving.
PBL tasks are often rigorous and may require an entire semester. Good examples would be: designing an app, geocaching, writing and producing a video, restoration of an artefact or local public place, and planting an organic farm.
Mobile and e-Learning. These systems use technology (digital devices) to teach and train. Businesses and organizations employ mobile and e-learning for: compliance courses, employee training, technical support, as well as marketing guidance.
Gamification and game-based learning. While they are sometimes used interchangeably, these terms vary in meaning and application.
Gamification is putting game elements for increased motivation and engagement. For instance: a teacher may post a leaderboard for Physics class, where students compete to get all the badges based on how many correct points they get during recitation.
Game-based learning on the other hand, is coming up with learning activities that feel like games. A good example would be a virtual stock-trading competition for Economics class.
Use of Open Source Textbooks. Open Educational Resources or OERs have increased in popularity in recent years. Universities and schools that have implemented them reported positive results, such as better grades and lower withdrawal rates.
That's because OERs are more accessible and affordable. In essence, OERs are any learning material that are released under an open license or are put on public domain. Educators love them as they are scalable, open to expansion, and can be quickly disseminated.
Important Learning Quotes
Don't let anything stop you from discovering something new.
There's always a way if you're determined enough. You could ask help from friends, borrow materials, or seek mentorship. People are good sources of knowledge, too! Individual experiences can give you a different perspective on things, making you more aware of the world.
Need a little inspiration? These quotes about learning should motivate you to be more open-minded and curious.
"The unsuccessful person is burdened by learning, and prefers to walk down familiar paths. Their distaste for learning stunts their growth and limits their influence." – John Maxwell
"There are no secrets to success. It is the result of preparation, hard work and learning from failure." – Colin Powell
"Nothing in this world is impossible to a willing heart." – Abraham Lincoln
"Teachers can change lives with just the right mix of chalk and challenges." – Joyce Meyer
"Education without values, as useful as it is, seems rather to make man a more clever devil." – C.S. Lewis
"Never stop learning and never stop thinking and asking, 'Why not?'" – Steven Levi
"The future belongs to those who learn more skills and combine them in creative ways." – Robert Greene
"Education is not preparation for life; education is life itself." – John Dewey
"If you are not willing to learn no one can help you. If you are determined to learn no one can stop you." – Zig Ziglar
"Education is the ability to listen to almost anything without losing your temper or your self-confidence." – Robert Frost
"Change is the end result of all true learning." – Leo Buscaglia
"Education is the passport to the future, for tomorrow belongs to those who prepare for it today." – Malcolm X
"Develop a passion for learning. If you do, you will never cease to grow." – Anthony J. D'Angelo
"There are some things you learn best in calm, and some in storm." – Willa Cather
"Education is what remains after one has forgotten what one has learned in school." – Albert Einstein
"The expert in anything was once a beginner." – Anonymous
"Education is the most powerful weapon which you can use to change the world." – Nelson Mandela
"An investment in knowledge pays the best interest." – Benjamin Franklin
"The roots of education are bitter, but the fruit is sweet." – Aristotle
"Education is the key to unlock the golden door of freedom." – George Washington Carver
"Learning is a treasure that will follow its owner everywhere." – Chinese proverb
"If you learn from defeat, you haven't really lost." – Zig Ziglar
"The function of education is to teach one to think intensively and to think critically. Intelligence plus character – that is the goal of true education." – Martin Luther King Jr.
"I would rather entertain and hope that people learned something than educate people and hope they were entertained." – Walt Disney
"You educate a man; you educate a man. You educate a woman; you educate a generation." – Brigham Young
"Knowledge is power. Information is liberating. Education is the premise of progress, in every society, in every family." – Kofi Annan
"People learn more on their own rather than being force fed." – Socrates
"Teaching kids to count is fine, but teaching them what counts is best." – Bob Talber
"You have to go through the falling down in order to learn to walk. It helps to know that you can survive it. That's an education in itself." – Carol Burnett
"Children must be taught how to think, not what to think." – Margaret Mead
"They know enough who know how to learn." – Henry Adams
"The mind is not a vessel to be filled, but a fire to be kindled." – Plutarch
"Education would be much more effective if its purpose was to ensure that by the time they leave school every boy and girl should know how much they do not know, and be imbued with a lifelong desire to know it." – William Haley
"Failure is successive we learn from it." – Malcolm Forbes
"Education breeds confidence. Confidence breeds hope. Hope breeds peace." – Confucius
"When you learn, teach. When you get, give." – Maya Angelou
"Who questions much, shall learn much, and retain much." – Francis Bacon
"If knowledge is a power, then learning is a superpower." – Jim Kwik
"Learning never exhausts the mind." – Leonardo da Vinci
"You can and inevitably will be surprised by your own ability. It is often not a question of 'can' you do it. The learning. The work. The achievement. It is instead a question of 'will' you." – Avery Regelman
"Learn from mistakes, but never regret you made them. We make mistakes because we dare to step outside our comfort zone." – Paulo Coelho
"If you have a garden and a library, you have everything you need." – Cicero
"The beautiful thing about learning is that nobody can take it away from you." – B.B.King
"If you think education is expensive, try ignorance." – Andy McIntyre
"Don't let your learning lead to knowledge. Let your learning lead to action." – Jim Rohn
"Don't be afraid to give up the good to go for the great." – John D. Rockefeller
"Failure and deprivation are the best educators and purifiers." – Albert Einstein
"Making mistakes simply means you are learning faster." – Weston H. Agor
"I am responsible for learning whatever it takes to get from one level to the next." – Eric Thomas
"Realize your potential. Don't go to your grave with your treasure still in you. Keep growing. Keep learning." – Joel Osteen