Last Updated on April 6, 2023
In 2014 when a Border Collie named, Chaser–dubbed "The Smartest Dog in the World"–made headlines worldwide for being able to recognize 1,022 nouns. Wow. Wouldn't it be amazing too if your dog knew the names of his toys and could bring them in command? It may sound complicated and impossible, but what if I tell you there are some fun games and activities that can turn your dog into a clever canine.
These activities will not only tire out your energetic pup but also decrease boredom, increase his confidence, and strengthen the bond between the two of you as you work together as a team. But before we go down to these activities to make your dog smarter, you must first start with a solid foundation of training.
The earlier you start giving your pup obedience training, the more likely you are to achieve results. Contrary to the famous adage, "You can't teach an old dog new tricks," experts claim that the more you consistently train your dog, the smarter he will become.
Just like humans, a dog's intelligence can be increased through training, patience, and education. To achieve the word 'smart,' you need to invest your time in communicating and teaching your pet. The following activities will not only exercise him mentally but his physical body as well.
Playing Hide and Seek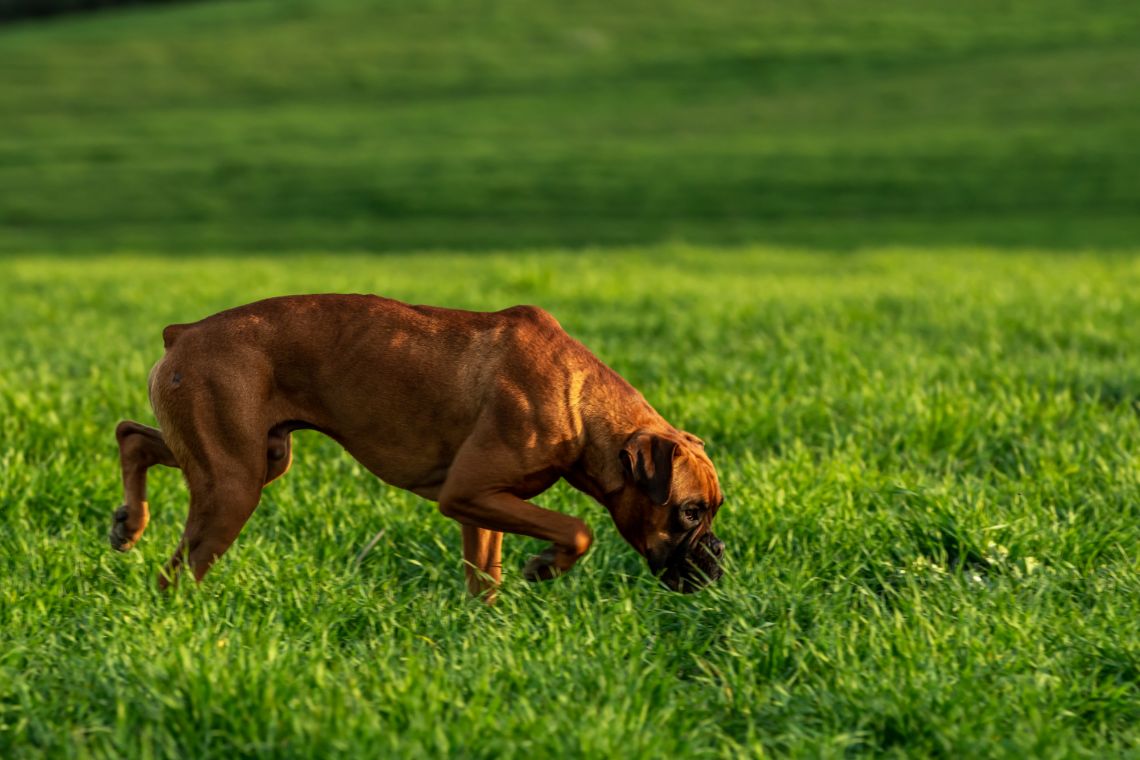 This game isn't just designed for kids. It can also help stimulate your dog's mind. Studies have shown that dogs have object permanence and have abilities like young children. But before playing this game, you need to teach your dog simple commands like "wait," "sit," or "stay." It is essential because most dogs will get up the moment you leave their sight. Once he's got that down, then you're ready to go.
The rules here are simple. Get someone to hold and distract your dog while you're taking your time hiding somewhere. Once you're set, get your helper to encourage your dog to find you using the cue, 'Go find.' Your dog should be able to find you using his scent. If your dog discovers you, offer him praise and a good ear scratch. Over time, you can select more challenging hiding spots so your dog can work extra hard to figure out where you are.
Teaching Your Dog New Tricks
An activity that can boost your canine pet's creativity is the "new trick" game. This can be helpful, especially for senior dogs. Experts agreed about the possible benefits of brain training for older dogs, such as exercising their minds and providing them with a mental break. If you haven't learned about this yet, you can check out brain training for dog course review to find this out.
There are many ways for you to teach your dog new tricks. A popular game called 'clicker game, for instance, helps teach your dog to think independently and come up with his own ideas about what behavior earns a reward. In this game, you must click and treat for a new behavior offered by your puppy and ignore the already presented behavior. If you want a more modern approach, you'll be surprised to know that you can also use touchscreen games to teach your dog new tricks. A group of cognitive scientists in Austria had an experiment about this with senior dogs. Their findings show that canines of all ages responded positively to touchscreen games. They believe that something related to 'dog sudoku' might help keep them mentally sharp despite the decline of their physical abilities.
Playing with Interactive Puzzle Toys
No matter what age or size, dogs can benefit from interactive puzzle toys. They are a great way to stimulate and challenge your pet by incorporating problem-solving skills into his daily routine. It also helps strengthen their mental and physical capabilities and keep them busy when you are away. That's why veterinarians and dog trainers often recommend interactive puzzles or dog toys.
Experts explain that dogs have four legs and one head, and all five need activity in various ways every day. They also added that dogs should play with puzzle toys for at least 15-30 minutes. If you're training a pup, it's essential, to begin with simple, short activities that require plenty of interaction with you as well as positive praise and rewards.
For injured or senior dogs, you can lessen the strain of games by allowing them to work with their noses (e.g. with food inside the puzzles) instead of having them use their paws.
Moreover, this activity works out their brain much more than their muscles and keeps them focused on the task. It's also crucial for them to have ample time to rest before and after the activity to prepare for any mind and body exercises.
Thus, providing the right dog bed will not only make your pooch appreciate you for making them feel special, but you will also get an assurance that your dog will perform better on the task after a pleasant and comfortable sleep. Scientists explained that after the dog learned a new task, this information is then re-processed and consolidated during their sleep, which leads to better memory.
Taking Your Dog on Scent Walks
As we soak up the sensory experiences simultaneously with the mentioned activities above (e.g. sight, smell, and hearing for hide-and-seek), you would also notice that dogs "see" the world differently through their sense of smell.
As a dog owner, you're probably familiar with the regular stopping so your dog can sniff, and so often, you're likely to get irritated and respond to this by nudging them along. It's easy to drag them away thinking that it's wasting time instead of exercising and focusing on the destination.
Yet, we should also understand that your dog's sniffing ability is pretty much their superpower, and this routine can help them identify what's happening in their surroundings as well as lowering their stress levels.
To take advantage of this, experts suggest using "smell walks" or "scent walks." The premise is simple: set off a path, and when your dog stops for a sniff, let him, and be fully engaged. However, don't forget to keep leash manners and don't let your dog pull you along.
Agility Test for Your Dog
Of course, we can also make our dog smarter using physical activities. Besides the mentioned mental exercises, there's a form of training that tests your dog's strength and gets their body moving to keep them in tip-top shape. It's called "agility training." This form of training and exercise will test your dog's athletic skills and his intelligence and make him more obedient.
Creating an agility test or obstacle course for your dog forces him to concentrate on the task at hand. In this activity, your dog must be obedient to complete the course and earn his reward. Once he masters the test, modify the course to a more challenging one to continue encouraging his intellectual growth.
Conclusion
Just like humans, dogs also need learning as their lifelong habit. If you want to make your precious dog smarter, you must encourage training and obedience throughout their life. It might not be easy, but it is achievable–and of the time, effort, and patience endowed for your dog will become a worthwhile investment.