Last Updated on March 8, 2022
Having short hair especially if it is thick, could be hard to style as the thickness is a drawback to making the hair motionless. A lot of attention is required on the thickness of the hair and the ends to make them even. Depending on the style that you desire and your hair texture, you can use moisturizing products of your choice most importantly on the edges, as they often look dry. This will help you get your desired medium-length hairstyles with less hassle.

The addition of color to your short haircut helps in adding light highlighting certain features of your hair. Hair texture is not a major determinant in short hairstyles as they can work in curly, wavy, and straight hair. If short hair is styled properly, it can add a lot of spark to your appearance. We scoured the internet and collected some of the hottest medium-length hairstyles for modern ladies like you.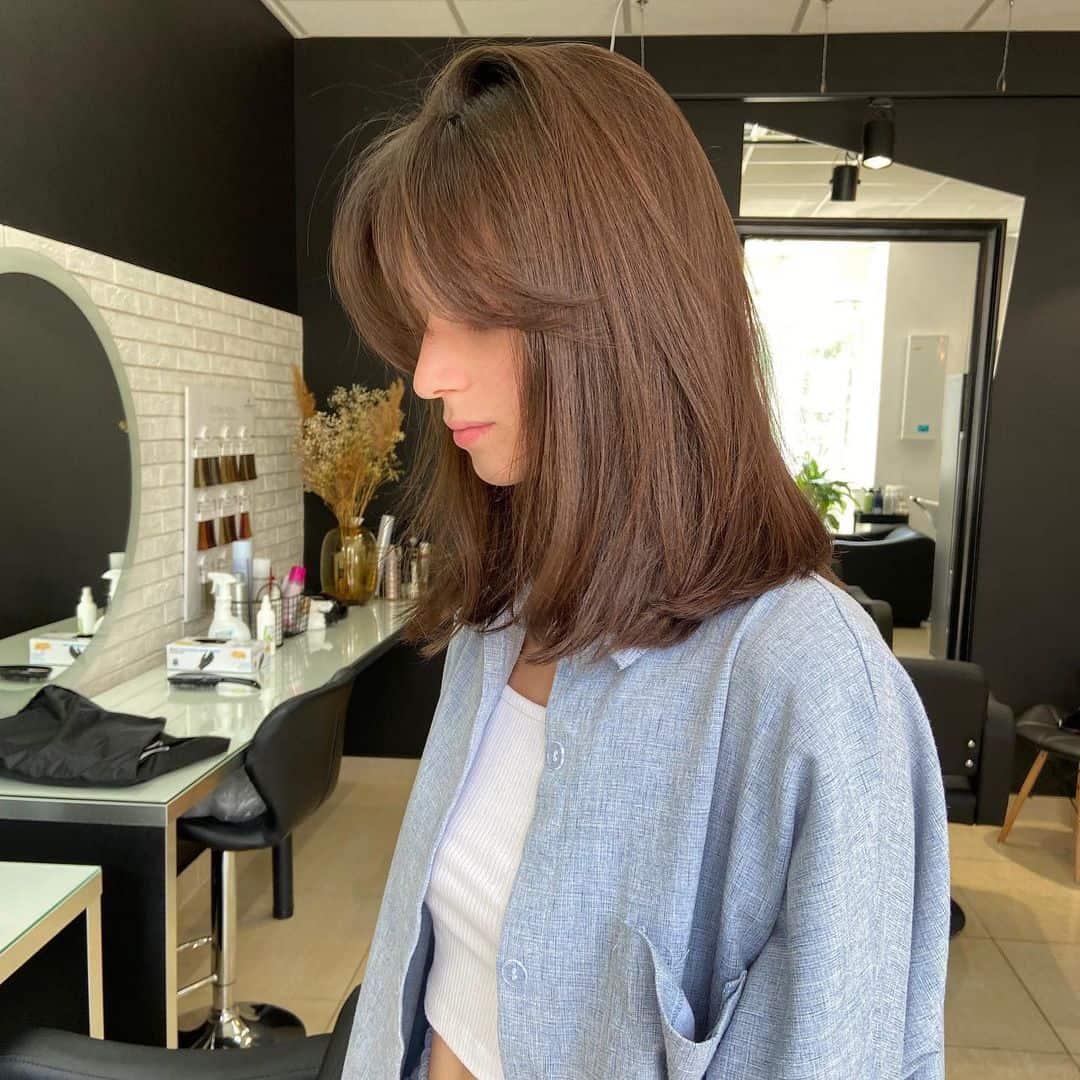 https://www.instagram.com/elizaveta_zambaeva/
Blonde Bob With Long Sides
The hairstyle is the best fit for thick hair and works best if you have straight hair. You may put into consideration adding color as it helps to highlight the hair and more so the longer edges left hanging on the sides.
https://www.instagram.com/meganrosecolors/
Angled Bob
An inverted bob is and has been a trendy hairstyle for the longest time now and adding a little angle to it makes it more attractive. It is simple as it requires minimum styling and works for all hair colors.
https://www.instagram.com/hair_by_lonakang/
Shaggy Medium Length Hairstyles
This hairstyle looks more natural only with the addition of curls makes it classier. According to Glaminati, the curly part is rubbed with fingers to make it shaggy and it is mostly recommended for thick hair.
https://www.instagram.com/salon.innovations/
Medium Length with Layered Edges
Layering the edges for your short hair adds class to the style and the addition of color helps to enhance the look. This is also called the perfect hairstyle because the edges are all trimmed to the same length.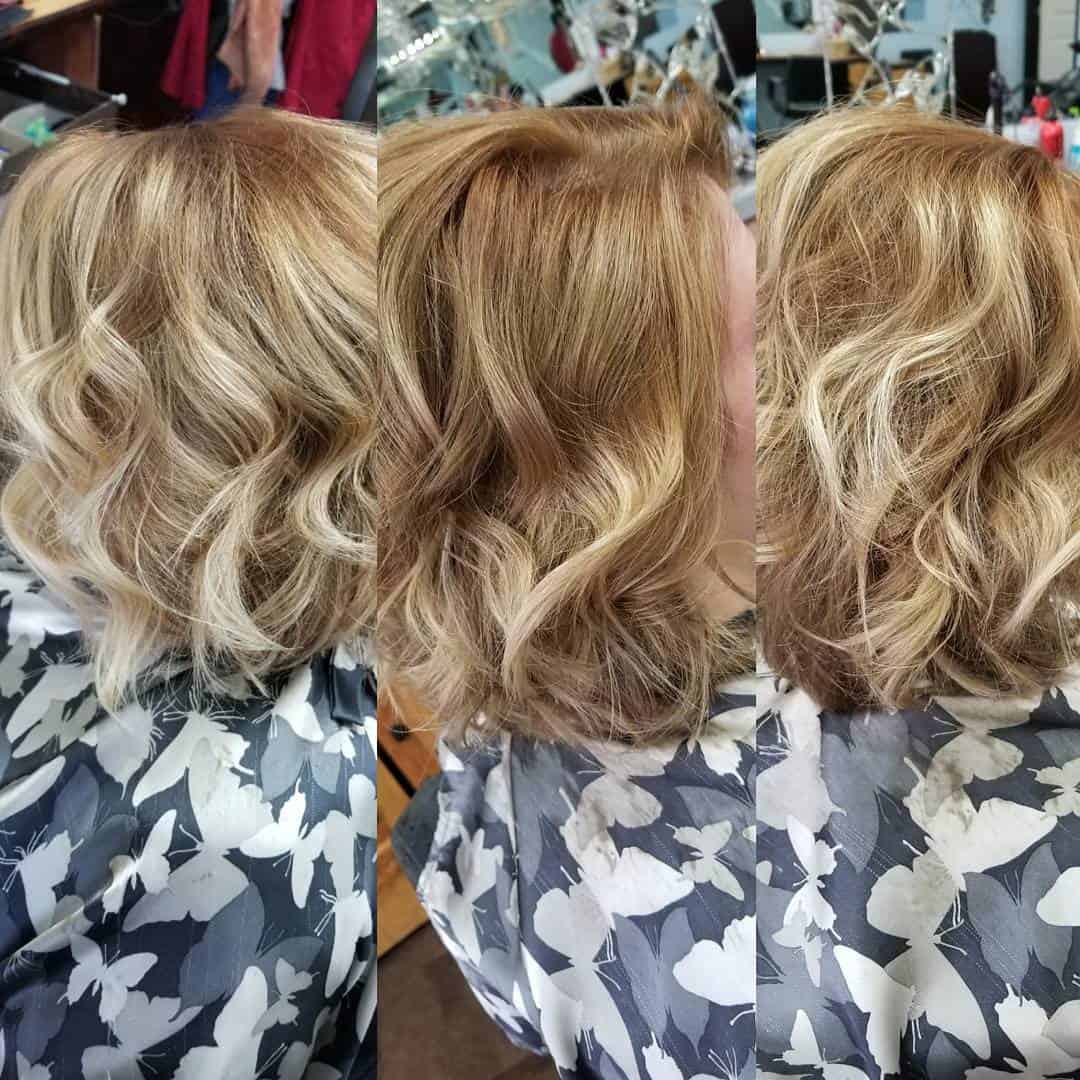 https://www.instagram.com/salon.innovations/
Wavy Medium Length Hairstyles
Making curls on your short hair adds to your general look and appearance. If you have wavy or curly hair then it is easier for you but for straight hair, the curls can be made using a curling iron or a blow-drier.
https://www.instagram.com/elizaveta_zambaeva/
Edgy Layers
The hair is separated into various layers and layers curved into curls on its own. The layers are then let to lie on each other as the hair is set to fall free at the back of the head.
https://www.instagram.com/kerenduhcosmo/
Flipped Ends
The flipped ends style for short hair helps to add volume and bulkiness for hair that is light. The edges are folded such that they lie on the bottom part of the hair on the sides.
https://www.instagram.com/jennifer_elisabeth_hairstyling/
Lob And Bangs
Medium length hairstyles too can be paired with bangs. This can be the best style to alter your short to medium straight hair. Letting the bangs fall and the fringe perfectly on your forehead gives you the perfect look. The addition of color and the right trimming of the sides makes the style easy to manage.
https://www.instagram.com/puppcutts/
Grunge Style
This is more of a straight hair type of style. It is a little bit messy but this gives it the perfect look as the layers fall on each other and can be held into position by using moisturizing products. This style also adds volume to your hair.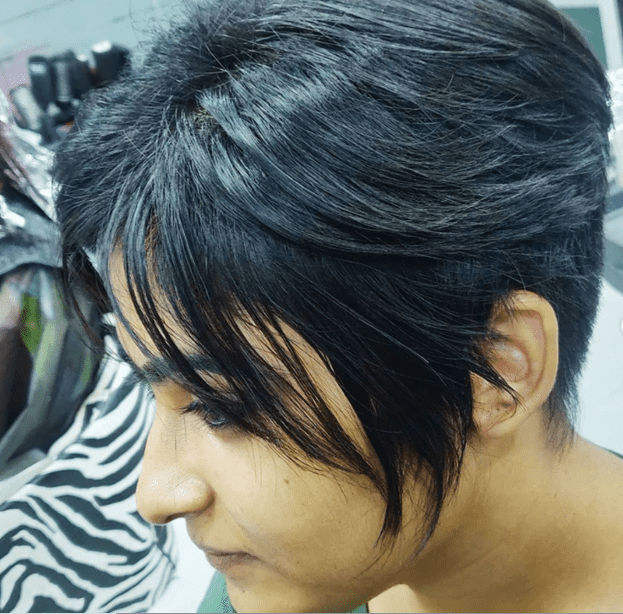 https://www.instagram.com/jollychandasatinrose/
Careless Style
It is the simplest of all short hairstyles as you just leave your hair to flow carelessly on your head without any additional styling. A careless hairstyle can be worn with fangs or you can choose not to wear fangs.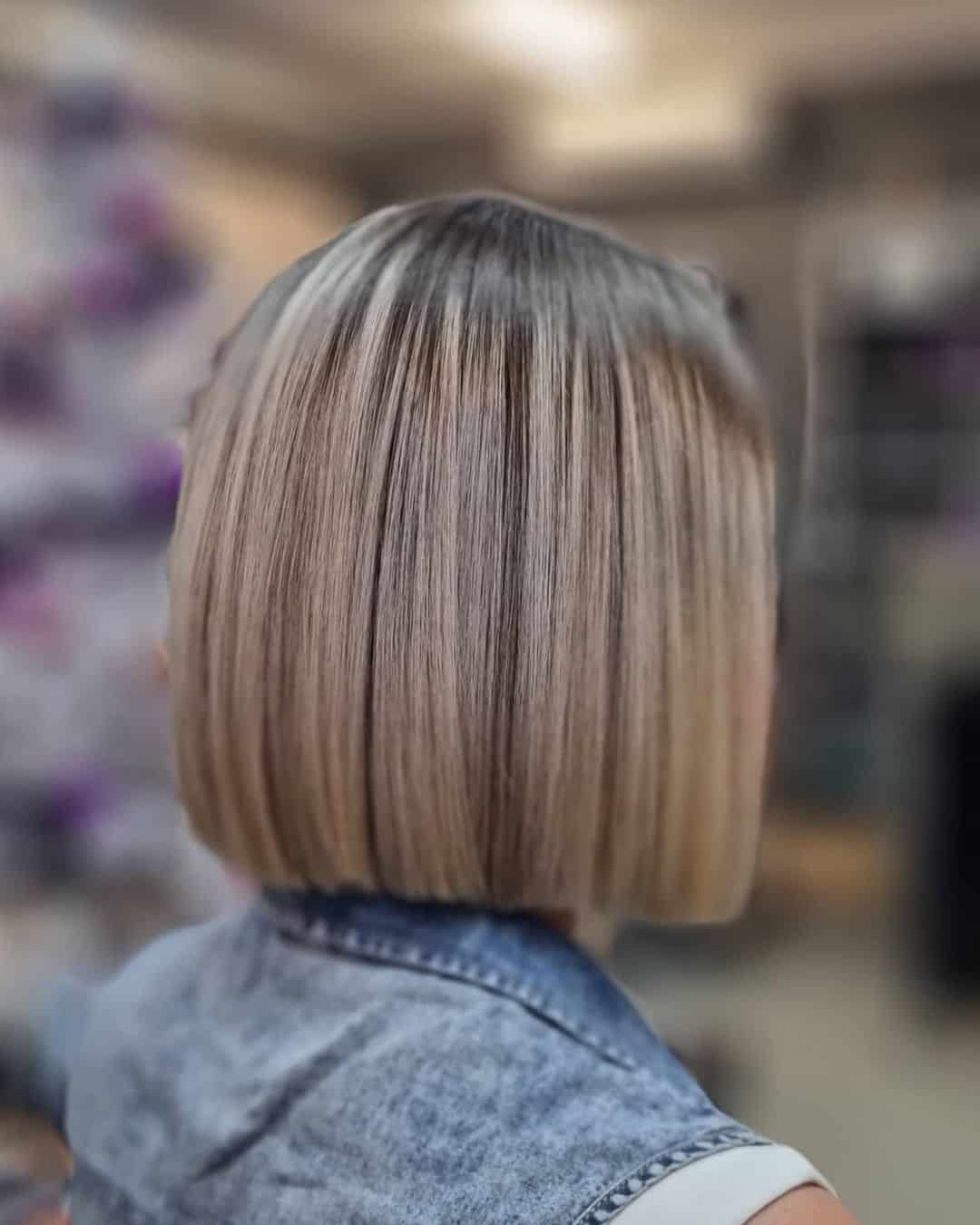 https://www.instagram.com/skerhairsalon/
Asymmetrical Bob
This short hairstyle allows you to change its appearance every day according to your personal preference. It allows you to become adventurous and innovative with your hair.
https://www.instagram.com/rhandy_art/
Edgy Line Bob
This is the best-known short hairstyle for people with oval and circle-shaped faces. The style takes the shape of your face making it ideal even for those with square faces. The hair is left to flow free from the top of the head and trimmed into a shape as it flows down.