Last Updated on March 8, 2022
PayPal used to be the most common online payment method for some time. They made it possible for businesses and remote workers to exchange goods and services. Unfortunately, the platform has not been able to fully meet the growing needs of eCommerce and other internet ventures.
Out of necessity, the world is slowly witnessing an explosion of online money transfer services that are giving PayPal, Western Union, and other oldies a run for their money. Currently, you can send money anywhere in the world and in any currency.

To help you run your online business successfully, here is a rundown of a few popular online payment methods you can try out: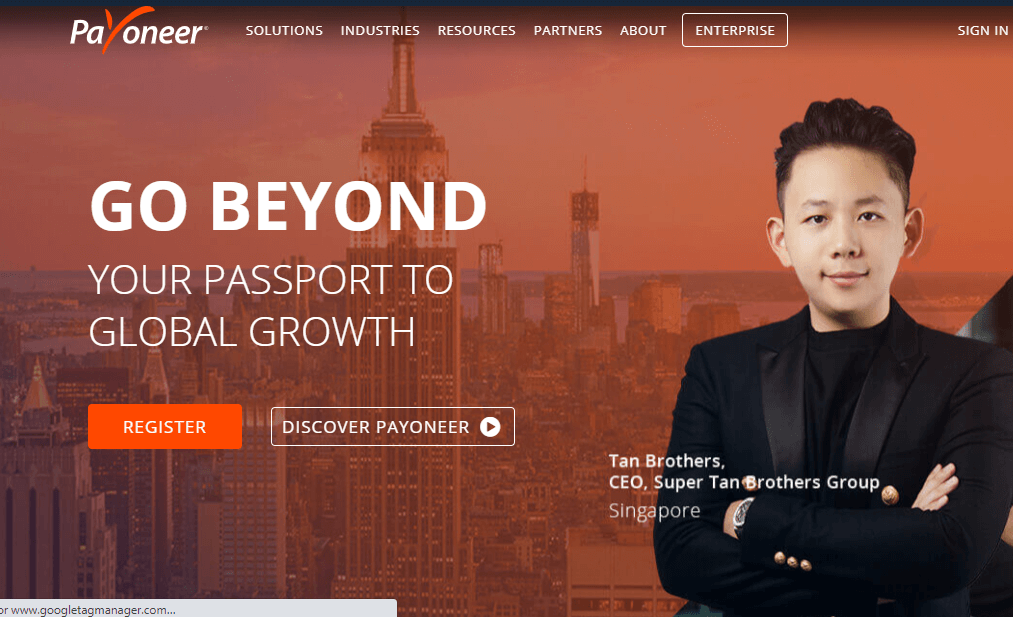 To be able to do business across the globe, you must be able to send money in multiple currencies and in many countries. Payoneer makes that possible. The platform is available in over 200 countries and offers services in 150 currencies.
Their platform is supremely easy to use and you don't pay a dime to open an account with them. It gets better. Payoneer's security and comprehensive services have made it a favorite of bigger online businesses like Amazon, Upwork, Airbnb, and Google. Besides withdrawing money to banks, there is a Payoneer card that you can use with any ATM.
Payoneer is also a common payment channel for eCommerce platforms and freelance marketplaces like Fiverr. Like Paypal, they too make it possible to request payments through invoices. Maybe you are wondering; what about charges? Well, it's free to send money from one Payoneer account to another.
Any con? Yes, there are a few. Payoneer has a complex fee structure system that makes card payments exorbitant. Their customer support is not that great as well.
Skrill is great for individuals, small businesses, and companies that wish to transact online. It's one of the few e-wallets with considerably lower transaction fees. You can send or receive money in over 40 currencies.
If you are worried about security, Skrill should probably be at the top of your list. Here's something you don't know. The company is a top choice for the gambling industry as it's known to have the best security and anti-fraud systems. 
When you receive funds in your Skrill account, you can spend it or withdraw to your bank or mobile wallet. Skrill offers chargeback protection, can integrate with many platforms and they will not hold your money for flimsy reasons like PayPal does.
Wise is excellent for cross-currency transactions. You can send and receive money across the globe without the steep bank-to-bank charges. The platform will also not markup exchange rates in order to profit from transactions as banks do. 
Most people using Wise do so because of their transparent nature and effectiveness. It's not easy to score a rating of 4.5+ out of 6 on Trustpilot. Guess what, this platform did it. On the grim side of things, it takes 3-5 days for the money to reflect in an account. This is the price you have to pay for their extremely friendly charges.
PayPal is one of the world's biggest and earliest online payments in existence. It's preferable amongst many people because money is delivered almost instantly. Perhaps the biggest reason why this platform is so famous is that it is available in over 200 countries.
To send money to a recipient, you only need their email address. Paypal also makes it possible to send and receive invoices. Sending money from your bank account or to addresses within the US is free. If you use a credit card, debit card, or send money to people outside the US, you'll be charged a transaction fee of about 2.9%.
Unfortunately, PayPal lacks organizational tools, escrow services, and advanced security for enterprise businesses. It also doesn't have a system to track payments when working with multiple freelancers and agencies. So if you want a comprehensive payment platform, keep reading.
Though not as good as Payoneer, World Remit delivers money in an instant to over 150 countries and in 90+ currencies. You can send or receive money straight to your bank, mobile wallet, or even a cash pickup spot. If you've ever used Wise and loved, the chances are high you will love this online payment service as well.
World Remit charges are competitive and the first three transactions are entirely free. Their biggest downside is that they have lower transaction limits compared to other options. So if you wish to send or receive more than $10k at once, try another method.
This is a special money transfer service with a focus on remittances. Remitly is currently available in around 17 countries-mostly European based and the United States. Money can be sent to around 100 receiving countries that include India, Asia, the Philippines, and some parts of Africa.
With Remitly, you can send or receive up to 10k in a day. Their exchange rates are surprisingly attractive compared to what banks offer. You can also choose to expedite a transfer at a considerable fee (usually under $10). The biggest setback of Remitly is the small geographical reach.
For most online money transfer services, you might need to have your PC along to process your funds. But with Venmo, you can send or spend your money whenever you want. The greatest selling point of this platform is convenience. 
Money sent to a Venmo account is received almost right away. There are no charges when transferring money from your bank account, Venmo balance, or debit card. However, a 3% fee is levied for credit card transfers.
The Venmo app is simple to use. As for the cons, there are a couple. First, it takes 1-3 days for money sent to banks to reflect. Secondly, Venmo sucks when it comes to buyer protection. Lastly, it's only available in the US and for US residents only.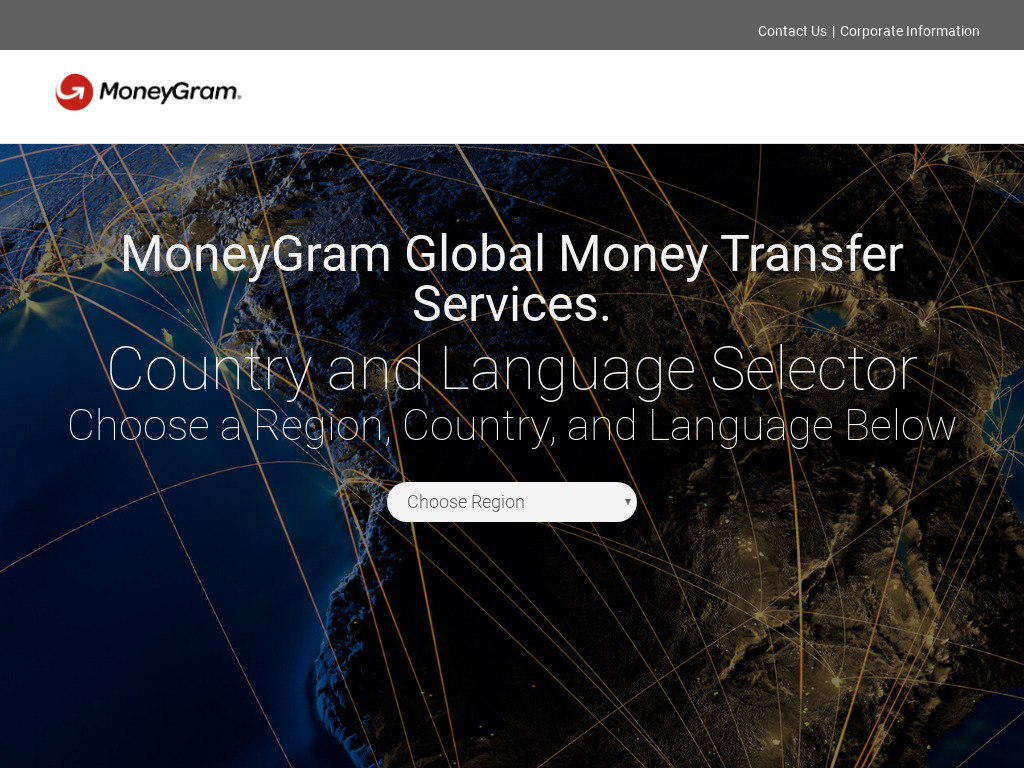 Like Payoneer and Paypal, MoneyGram is available in over 200 countries. This makes it possible to send or receive money from anywhere. Unlike Wise and Western Union, money transfers take an hour to a day tops to reflect in a bank account or mobile wallet.
With over 350,000 pickup locations, MoneyGram can be great for those who wish to send or receive cash. Unfortunately, their charges are steep. You can spend around $5-$35 to send roughly $200-$1000. Their exchange rates are also marked up. Nevertheless, there is a possibility this method is going to be preferable in locations where PayPal and other giant payment channels don't exist. 
If you are looking for PayPal alternatives, Stripe may be worth trying. This payment channel may be ideal for online business individuals with eCommerce platforms. This is because its API can smoothly integrate with marketplaces and e-stores.
Besides running a business, you can send and receive money through your Stripe account. Withdrawals can be processed to your bank or mobile wallet. The transaction costs are the same as PayPal's. Even though this money transfer service is flexible, it's only available in around 50 countries.
Tired of stiff charges? If so then check out Revolut. This is a mobile app that lets you attach a MasterCard or VISA. This will enable you to send or receive money in over 90 currencies. When you withdraw your money through an ATM, the card automatically converts it to local currency at the best available exchange rate.
It's free to send money with the Revolut app. The funds will be received almost instantly, just like PayPal. The platform has advanced features like spending analytics, auto bill payments, interest on savings, and much more. Sadly, the payment method is available in the US and European countries.
Wrap up
Sending money internationally is now possible. As you have seen, there are limitless money transfer services at your disposal. For small to medium businesses, Payoneer, World Remit, and Remitly have comprehensive systems and better security that you can leverage.
For smaller agencies and individual transfers, PayPal, Stripe, Venmo, and Wise are fairly great options. There are other upcoming payment platforms from some of the biggest companies in the world. A few credible examples include AliPay, Google Pay, Facebook Payments, XendPay, Shopify Payments, Amazon Pay, and many more.
Cryptocurrencies may be frowned upon but a few of them like Bitcoin and Etherium are slowly gaining world recognition as the next generation currency. If you want to get paid in crypto, be sure to know the latest exchange rates so you can redeem your tokens at the right time (and even profit from market swings).
Meta Description
Do you intend to start an online venture soon? If so, here are some of the common online money transfer services that you can use to send or receive funds.