Last Updated on June 21, 2021
What is a DNA Based Diet? 
The diet industry is packed full of new programs, theories, and plans that all promise to take hold of stubborn fat. It seems every week there's a new idea on how to drop the pounds quickly, with a catchall, one-size-fits-all plan. But, unfortunately, for many who have struggled to lose weight, following these programs simply doesn't work. That's because, as a whole, we are all genetically different. Our DNA is different, how we metabolize certain foods is different, and it makes the longevity and success of each diet challenging to predict. 
For many doctors, the desire to create a personalized plan for people needed to happen. After all, you wouldn't create a financial budget based on a placeholder income – and the body is no different. DNA testing looks at biological markers, genetics, and specific markers to break down how each individual functions. It removes the guesswork from your body and builds up a personal plan to conquer weight loss by formulating a program that's built on your unique makeup. 
Science seems to back a DNA approach to weight loss too. A study completed by Interleukin Genetics studied 34 participants to see whether DNA-based programs can offer higher levels of weight loss. Half of the individuals in the study were put on a diet tailored to their genetic makeup. The other half of the participants were placed on a generic low-calorie program. The study revealed, those on a custom program lost twice as much weight.
Likewise, a Stanford University study followed 141 women for a year. These women were broken down into four groups based on popular diet programs. These programs were very low-fat, low-carb, ultra-low-carb, and a government-approved, standard program. They found that those women who had a diet matched to their genetic makeup lost 2.5 times more weight than a generic program. 
Are DNA Based Diets the Future? 
As every individual is genetically different, nutritional demands are going to fluctuate. Over 50 various genetic factors will relate to your overall health and weight. From how your body processes food to how it absorbs the nutrients you eat, these gene variants determine how you metabolize on a daily basis. As the medical community understands how these markers and biomarkers influence weight loss, it will become a higher standard for weight loss programs. After all, we've seen that majority of diet programs don't work. Instead, they create a rebound, where most participants see success and then gain the most weight back long term. 
With a full panel completed, medical professionals understand your body's requirements at a core level. They remove how food and nutrition impact your overall health and provide clear answers on custom meal plans for your success. Personalized and custom meal plans provide specific, rich, and tailored foods your body can readily break down and absorb – based on your genetic makeup. 
What is The NJ Diet Program?
So what is the NJ Diet Program? It is a 40-day package that uses a scientific approach to weight loss. It offers a medically supervised weight loss plan, using genetics to formulate a customized strategy. It uses medical testing (hair, saliva, DNA testing, and complete body analysis) before starting the program to show predispositions and preferences. As a result, everything from your diet, exercise, nutritional needs, and vitamins are configured to the individual instead of mass-produced. 
Offices are located in the United States, although anyone can use their online platform. In addition, there are currently physical locations in New York, Connecticut, New Jersey, Illinois, Utah, and more. Having an online platform as well as physical locations provides complete customization for participants, depending on their needs and comfort level.  
Science & Process of The NJ Diet Program
The NJ Diet is a 4-step program that breaks down the process into simple, manageable steps. During the first step, users are given an initial consultation and medical evaluation. Participants are given complete and comprehensive information about the program, including the DNA evaluation process. The second step is the medical evaluation. You'll receive a total and complete workup, including your BMI, body fat and water percentages, and muscle mass. You'll also undergo your bio-energetic balancing scans and DNA analysis. The third step explains the custom findings and how they will integrate into the program. Finally, you'll be given your personalized weight loss plan. This personalized plan includes your medical professional's contact information, supplement recommendations, and a meal plan. 
Every participant will be closely monitored by a medical professional, checking in twice a week to monitor progress on the program. Should you have any questions or concerns, every participant will have access to direct contact information to their certified nutritional expert.
NJ Diet Reviews: What do People Say? 
The NJ Diet isn't just known for its medically supervised program; it's also known for its positive reviews. Anyone considering a new diet should always look online for honest feedback from individuals. After all, the easiest way to determine the program's success is to see how it's worked for others. 
If you're looking for NJ Diet reviews, consider checking out the NJ website, Trustpilot, and YouTube. Many users break down what the NJ diet is, how it worked for them, and the long-term success after completing the program. Many prior participants commend the consistent and supportive staff as a critical motivator to their weight loss. In addition, having direct contact with their medical professional offered support and guidance that exceeded their expectations. 
Currently, multiple reviews are citing the rapid weight loss results, amounting to 30 pounds or more. Other testimonials find the personalized supplements and meal plans incredibly helpful, making the transition off of the program easier to manage. 
Is a DNA Based Diet Program like NJ Diet Right for You?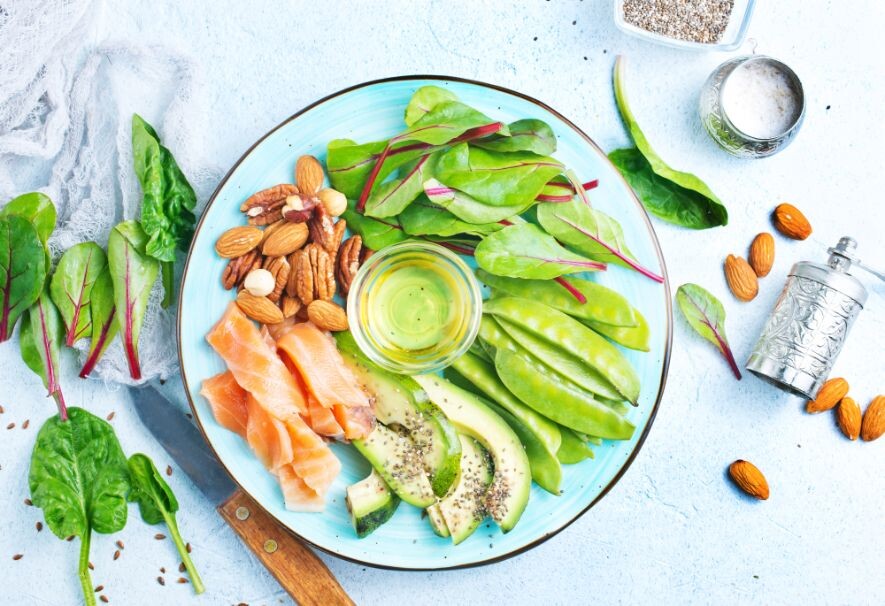 If you're looking for a customized program for your weight loss goals, the NJ Diet may be the perfect solution. Using genetic and DNA markers, you'll have a completely custom approach to dieting in a controlled, medically supervised setting. For many, the 40-day program allows substantial weight loss, mainly if you've found other programs haven't helped.

This program is ideal for those wanting a specific, tailored plan that breaks everything down for them. You'll receive a complete meal plan, supplement list, and exercise regimen that must be followed daily. Although this sounds quite simple, adjusting to a strict dietary plan can be difficult for others who struggle with rigid programs. However, for those individuals with the discipline to follow the outline, rapid weight loss can be achieved both quickly and safely. 
Finally, once you've completed the NJ Diet, you'll be given the roadmap to keeping your weight off permanently with an outlined guide of your genetic makeup. The medical professionals outline what your body needs to thrive and continue burning calories at an optimal level, making the program's success long-lasting.