What Is A Password Generator?
Reports of online hacking involving password theft are ever on the rise. And depending on the account or website that's hacked, the consequences can be too grim to contemplate.
Losing the password to your social media account like Facebook or Twitter is bad enough. But having your e-commerce website's password hacked can be devastating. At the very least, you could lose thousands of dollars, sensitive information, or both.
It's sad to note that many victims of cybercrime are architects of their own fate. When you don't conduct your due diligence to select a strong password, you automatically become a soft target for cybercriminals.
However, choosing a strong password isn't a walk in the park. Experts advise going for a combination of letters and numerical values, as well as ensuring the password is as long as it can possibly get.
You can either subject yourself through the rigorous process of generating a strong password manually or use special tools known as password generators. Password generators are designed to create random and secure passwords, ensuring maximum online privacy.
This post shall review the eight best password generators to create strong and hard-to-crack passwords.
LastPass is one of the top-rated password generators that's renowned for its ability to generate a password containing up to 50 characters. After creating your password using LastPass, you can still go ahead and customize it further in terms of its difficulty. You can make the password extremely random or a lot easier for you to remember.
Another outstanding feature of LastPass is its mobile-friendliness. The tool retains its sleek design and performance, whether you're using it on your PC or mobile device.
However, you'll need to upgrade to LastPass' paid versions to enjoy its advanced features.
2.
Tech Zoom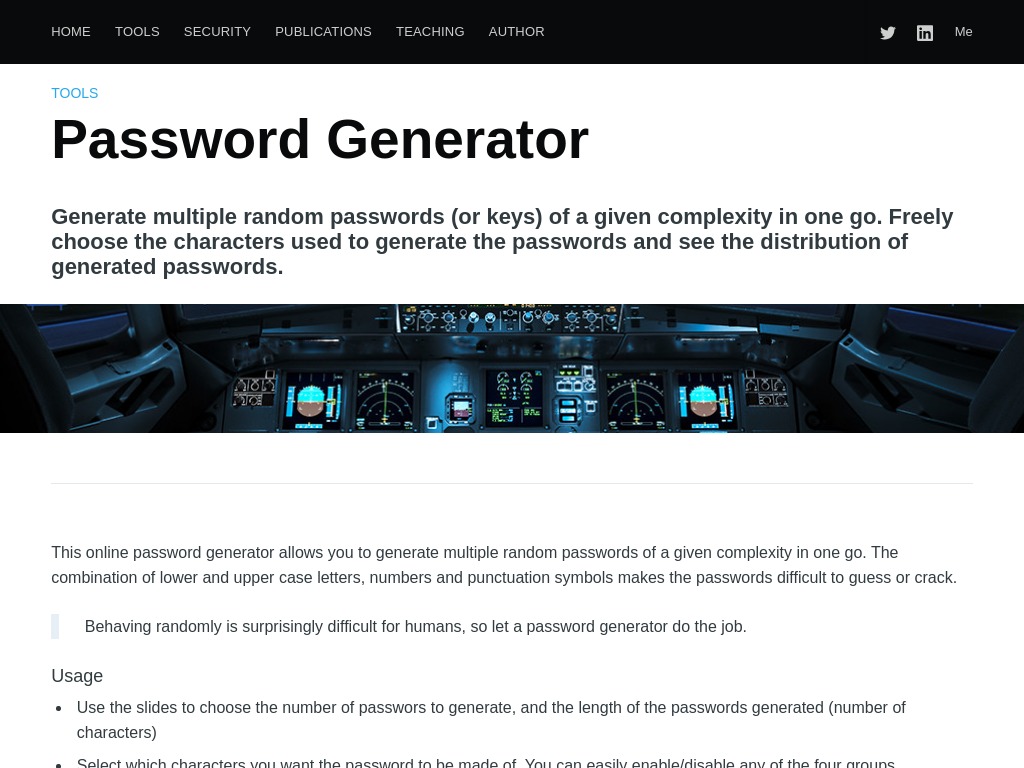 Don't let the word 'Tech' fool you into believing that Tech Zoom Password Generator is difficult to use. The tool is just as user-friendly as LastPass and other reliable random password generators are.
One of Tech Zoom's standout features is the ability to generate multiple random passwords simultaneously, where each password can have as many as 40 characters. The tool also lets you decide on the special symbols that you'd like to incorporate into your passwords.
And to make it easier to remember your password without affecting its difficulty level, Tech Zoom allows you to format the password like your credit card number.
Dashlane is another fast and reliable password generator that works both online as well as an in-app tool. The tool is incredibly fast and allows users to specify their desired password length and the character types they'd wish to use.
Dashlane can generate passwords from 4 to 40 characters and supports numbers, letters, and symbols. As you create your password, you can seamlessly gauge its level of difficulty using Dashlane's interface, where red stands for weak, orange for medium, and green for strong.
Passwords generated by Dashlane are also easy to export, thanks to the tool's one-click copy feature.
KeePass is an open-source password management tool that comes with an in-built password generator. The tool may not be a top recommendation for beginners due to its relative difficulty in setting up. But once you've learned the ropes, there are tons of advanced password management features to enjoy.
You can choose from a wide collection of predefined password compositions or generate your password from scratch. You only need to specify the exact password composition, such as whether you want the combination to have uppercase and lower case letters, numerical values, or special symbols.
And needless to mention, all those features come free of charge.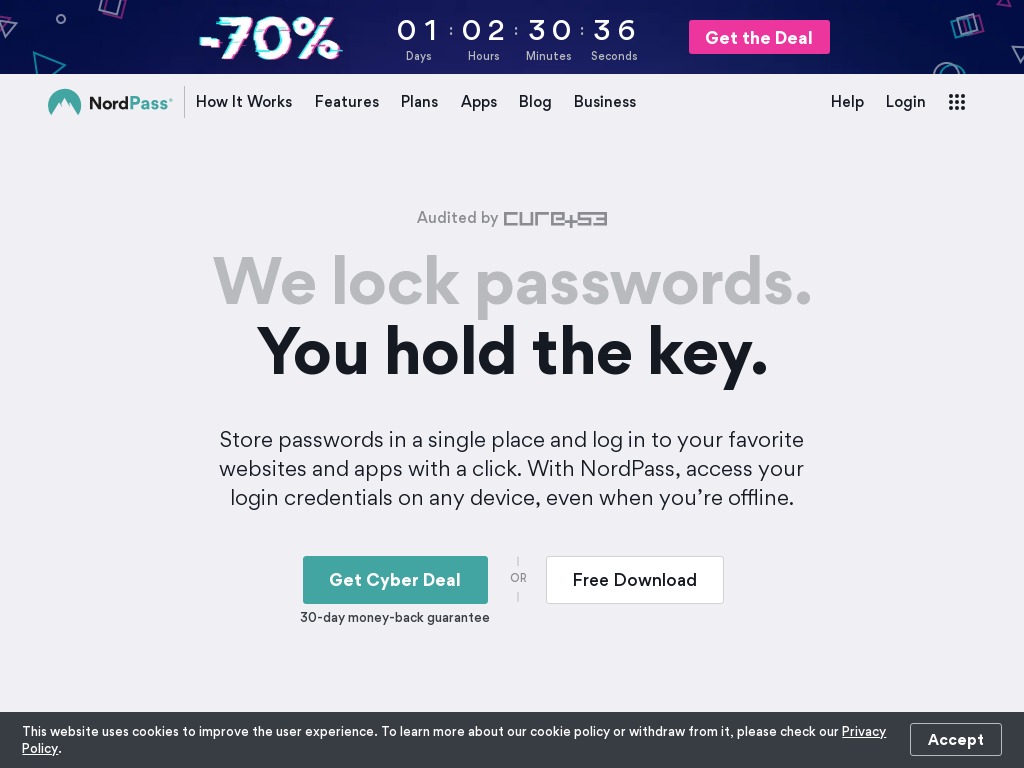 NordPass is a project by the same experts that designed NordVPN, the online privacy and security app that enjoys the confidence of millions of users.
As a random password generator, NordPass lets you create unique passwords by specifying the password length and the kinds of characters you'd want in the combination. You can generate passwords containing up to 60 characters. The tool is designed to save your password automatically so that you don't lose it.
A built-in checkbox allows you to avoid ambiguous characters, such as O and 0 or I and 1. What's more, you can use NordPass readily online or from within the NordPass password management app.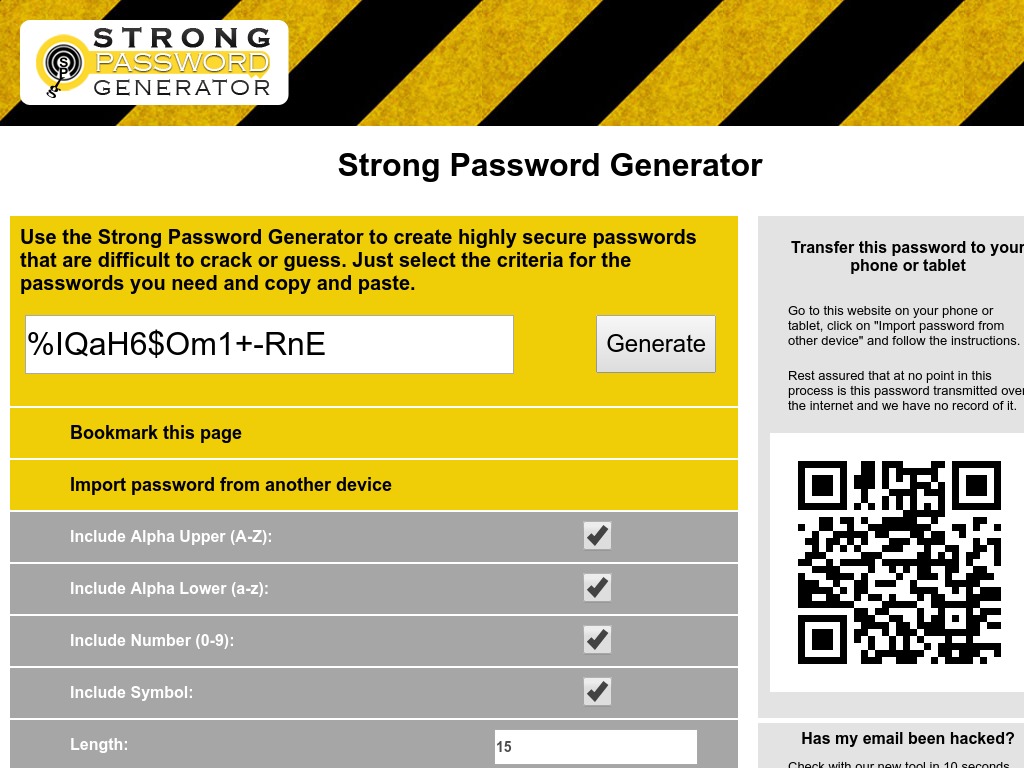 Many password generators out there come with all the fancy names. Strong Password Generator may not be creatively named but it still gets the job done. The tool's interface is as simple as its name, making it easy for beginners to get a hang of.
Strong Password Generator creates passwords locally in your computer, so you never have to worry about those passwords getting stored online or on the software's servers. Like many other password generators on this list, this tool lets you specify your password's length and character composition.
The best part is, your passwords can be as long as you want them to be.
7. Strong Random Password GeneratorNot to be confused with Strong Password Generator, Strong Random Password Generator is a distinct password generator that can generate passwords containing up to 2048 characters.
As you create your passwords with this tool, the program automatically generates a unique hint that you can use to memorize the password easily. So, your passwords will not just be random and difficult for hackers to crack, but also easy enough for you to remember.
Bonus features include a password reminder tool as well as a written guide on how to secure your online privacy.
Perfect Passwords is a project of Gibson Research Corporation which was established by the globally-renowned software programmer and security expert, Steve Gibson. This password generator enjoys an industry presence spanning over a decade, which speaks volumes about its credibility.
Perfect Passwords implements powerful password generation algorithms to create near-perfect, hacker-proof passwords. Every time you refresh the site, it generates a new set of random passwords.
You can choose from its three options, namely:
• 64 hexadecimal character passwords, which include numbers 0-9 and letters A-F,
• 63 printable ASCII characters, which incorporate almost every character as well as symbols, and
• 63 alphanumeric-only character subsets, which include letters A-Z (both upper case and lower case), as well as numbers 0-9
Wrap Up
Generating a unique password is now remarkably easy, thanks to the numerous password generator tools out there. As you may have gathered by now, a suitable password generator should be able to generate random passwords that are difficult enough to be cracked but also easy for the user to memorize. Additional features include ease of use and relative affordability.