Last Updated on March 15, 2023
In the ever-changing landscape of technology, it can be hard to step back and appreciate all you've got access to. Whether it's tech from 1895 to our modern-day routines, technology has kept people fit and healthy for hundreds of years. 
In this quick guide, we'll go over four innovative and inspiring pieces of technology that will help you acknowledge your gratitude, keep up a healthy lifestyle, and stay motivated to be a better you. Ready? Let's go!
1. X-Rays 
X-Rays are so standard in the medical world that it's easy to overlook how beneficial the technology is. Since its discovery in 1895, the uses for X-Rays have continued to expand. The range of medical imaging equipment sold by mavenimaging.com illustrates benefits across dentistry, chiropractic practices, and veterinary clinics. 
The expanse of X-Ray technology allows for early and easy diagnosis, saving thousands of lives and giving those who need surgery or a cure a better chance of success than ever before. While often overlooked, X-Rays are a piece of technology the world would struggle without. Let's move on!
2. Watches 
It's common knowledge that watches can receive messages and calls (these days!), but have you ever used them to monitor your daily step count? Like X-Rays, people overlook health watches because they've become routine.
With a device counting your steps, you can't remain ignorant to your health goals. Whether you work on your feet all day or sit behind a desk, a watch can prompt you to get moving. Motivated by the tech, you create healthy daily habits and instill consistency in your workout ethic.
3. Apps
Your mental health also needs catering; show yourself some self-care. While there are thousands of apps to choose from, some include:
Headspace – to practice mindfulness and research

Calm – to aid sound sleep 

Sanvello – to alleviate stress and decrease anxiety
While making an app choice can feel overwhelming, you'll likely find one to cater to your needs. Though underappreciated at times, you'll never regret having a mental well-being app on your phone.
4. Virtual Classes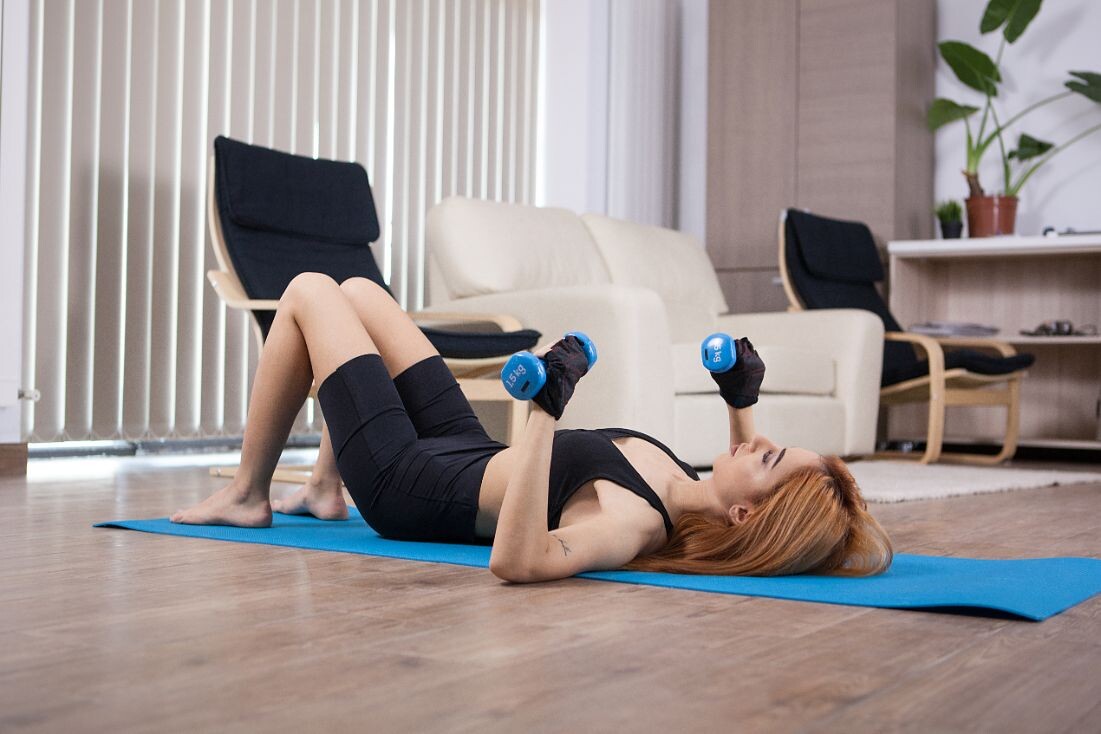 At-home workouts skyrocketed during the last few years; those who always worked out in gyms looked to virtual classes to maintain their weekly fitness habits. For those who always found gyms or live classes intimidating, the rise of YouTube fitness videos increased their choices to work out from home. 
When living in close quarters far away from a gym, platforms like YouTube, or communication services like Zoom, have the capacity to change day-to-day lives. While there will always be those who want to exercise at the gym, there's still a healthy amount of fitness instructors operating online to cater to those who prefer to burn calories at home.
Final Thoughts
Sometimes it's good to take a step back and appreciate how far technology has come to keep you fit and healthy. Let it inspire you to use this tech! Appreciate how lucky you are to have access to big and small technologies supporting your physical and mental health. Keep moving!