Technology is developing and growing more and more as days go by. we are in a drastically different place now than we were even ten years ago regarding technological capability. One such component of the technological world that has multiplied its growth over the last number of years is the area of artificial intelligence or AI. 
AI works by accumulating large amounts of data very quickly and processing this data through a range of algorithms that can be pre-made to do different things. Through this intelligence, you can create a host of other things, from art, to people, to entire games. 
But where does pixel art fit into all of this? Well, to create excellent pixel art, all you need is a good pixel art generator. Pixel art generator tools come in multiple varieties, which allow you to convert existing images into pixel art, while others make it easy to create pixel art from scratch. With so many of these online tools, it can be challenging to choose the best one for your specific needs. That is where we come in! 
This article will highlight 6 of the absolute best pixel art generators on the market right now for a variety of budgets and levels of experience. So regardless of if you are a total novice or an expert, there is something here for everyone. 
3 Use Cases for Pixel Art
You might be reading this and wondering what pixel art is for. Well, there are three primary use cases for pixel art: 
Video Games – Pixel art has been used in video games for years and continues to be a popular art form thanks to games like Minecraft. 
NFTs– The next biggest thing, right? Many NFTs rely on pixel art for their unique design and considering the prices that many NFTs are currently selling for; It is safe to say that pixel art is going nowhere. 
Mobile Graphics – Pixel art is still used a lot in mobile graphics by a range of popular phone companies. Many new mobiles are moving away from pixel art designs, but there is still a market for this retro look.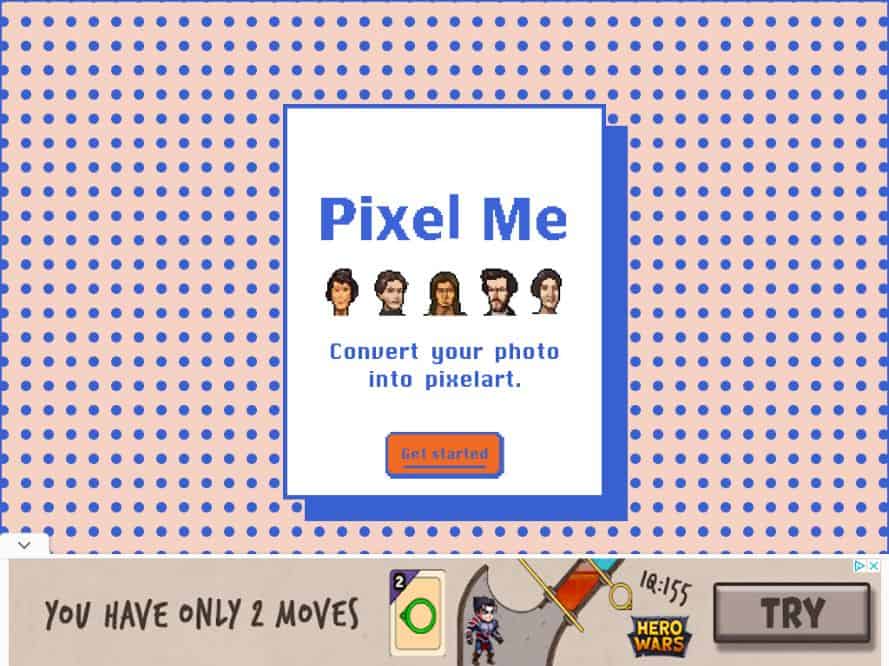 If you are looking for a super-simple pixel art tool, then look no further than Pixel Me.
The program can convert pretty much any image that you throw at it. All you need to do is upload the image that you want to convert into pixel art, maybe adjust some of the settings, and that's it.
There are many pros (and a few cons) to using this software for your pixel art: 
The good points are that you get an automatically converted picture, which is awesome. Not only that, but you can change particular settings if they do not appear to you. Oh, and did we mention that it is so easy to use too? 
However commercial use is not permitted under their licence, which is a shame, and the landscape mode within the program can be a little buggy and slow. However, overall, Pixel Me works very well and does exactly what is required for the most part. 
Piskel is used for making sprites. Sprites are mainly used in developing video games. This toll has a very good balance by giving its users an ample amount of options for pixel art. This application can able to recover the user's lost content. It also has some great options like live preview, Google sign-in, offline version, private gallery, and exporting to GIF and PNG. However, this application does not appear in an app form.
The program does have a slight learning curve and would be recommended for more experienced users, but if you are looking to create sprites, detailed animations, or a program that allows commercial use for free, then Piskel is a great choice.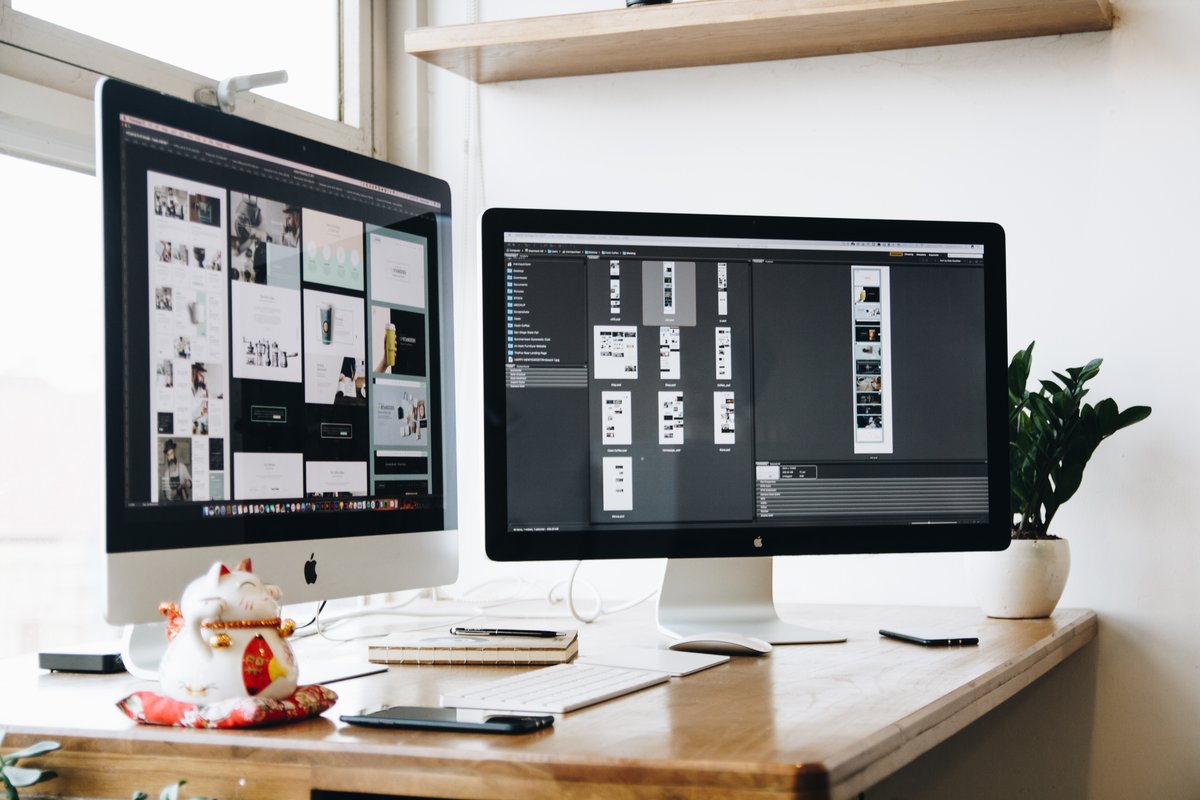 Adobe's Photoshop is one of the industry leaders concerning creating and editing pixel art. The program connects with a suite of technologies to ensure that you have the best art possible. It is able to pixelate a large number of images, and is free too! The only downside is that you will need to download it, but if you are working from a desktop, then we don't think that is too much of an issue.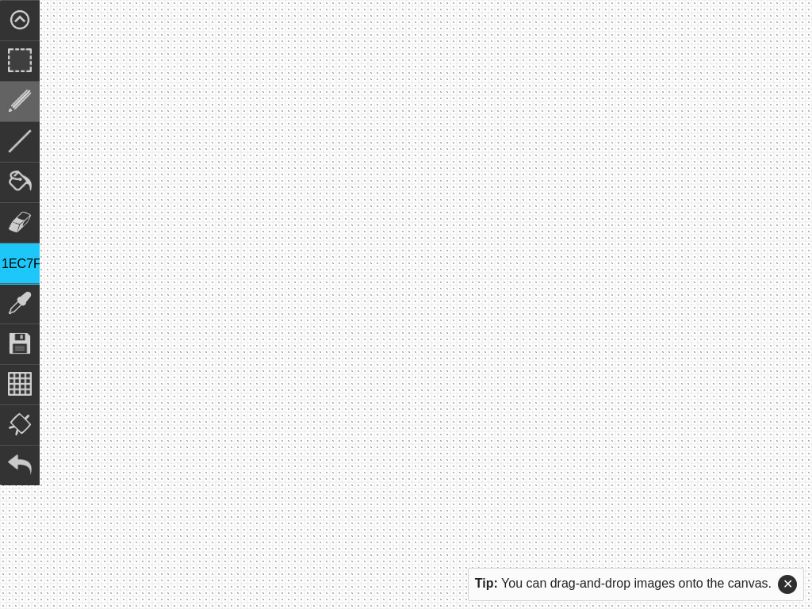 Yet another user-friendly pixel art generator is Pixel Art Maker. Although it is a program that specializes in pixelating smaller images, you can create and edit art quickly and easily. It is not as detailed as other programs, but it does well what it offers. One final thing to note is that it is free to use, which is a huge positive for many novice users. 
Dinopixel is a simple online free pixel art maker. It immediately loads an intuitive image editor, which allows you to mirror the elements, erase various elements, change the background, and pick colours. Once you are happy with your result, you can download the converted image.
While you cannot upload your own images, Dinopixel allows you to use predesigned models based on popular games, such as Super Mario and Minecraft. And let's be real here, how could you not love a pixel art generator with such an awesome name? 
The program is free, easy to use, and includes a range of predesigned templates that you can build upon to create your own little piece of art. Just keep in mind that custom images are not supported. 
This pixel art generator has many advanced features. It also converts GIF images into pixel art which is cool. The user can choose many tools to create a piece of art from simple images. Pixelart also holds contests and gives prizes out to pixel artists that create something beautiful and original. Finally, the editor tools help add text and shapes to the image; paintings can also be converted into pixel art, which is a nice touch, especially if you are looking to create or build upon something a little more abstract. 
The software supports GIF usage, has advanced features for more experienced users, and has a clean and easy to use interface. One of the more well-rounded choices on the list for sure. 
FAQs
What kinds of software would a professional pixel artist use?
Professional pixel artists generally use expensive software like Adobe Photoshop to create their art and sprites, but this is not necessary for a beginner. Online pixel art apps like the six listed above allow you to create pixel art on a simple grid and instantly share it with friends.
What is a name for someone that does pixel art? 
People who draw and paint pixel art are (predictably) called pixel artists. Professional pixel artists generally use expensive software like Adobe Photoshop to create their art and sprites, but of course, these programs are not for beginners.
What is pixel art and how does it work? 
Pixel art is one form of digital art that is created by editing the pixels within an image. This form of art is mostly used in video games and mobile graphics but is quickly becoming an efficient way to create NFTs as well.
Many online tools are available and they have unique and complex algorithms that will create pixel art from an image so that you don't need to spend hours doing it. 
Is Pixel Art Easy? 
Pixel art might be the easiest form of art but it does require a lot of dedication and time. It takes up the same concept as any other form of art. For the most part, failures will be made and few successes to it, especially when someone is starting out.
How can I change the Size of my Pixel Art? 
You can change the download dimensions of the drawing by moving the slider left and right. You may also download individual layers or all layers and/or frames. To assign a custom brush – simply use the select tool and select the desired area. Use hashtag #brushes to get your brush added