Last Updated on March 30, 2023
Portable showers make beach trips and pool parties a lot more comfortable. If you are searching for the best portable shower, it would be wise to do some research. Most portable showers come with plastic hoses or metal hoses. 
Since portable showers are handheld, the flexibility will depend on the length of the hose. They also come with detachable tubs for carrying water. Investing in a portable shower will help ensure you stay clean and refreshed even when you are vacationing outdoors—all you need is access to a bucket or tub of water. 
Portable showers are great for you if you love spending time outdoors, and they are packed with features designed to keep you clean and fresh at all times.
Does It Come With a Functioning Shower Pump?
Some high-quality portable showers come with battery-operated pumps that draw water from a bucket or tub and release it through the showerhead when you turn it on. These pumps are usually light, even if they are expensive. They are easy to carry around even if you are moving all day. All you have to do is place the pump end in a bucket or tub and switch on the pump.
Does It Come With a Battery-Operated Heater or Solar Heater?
Solar showers are the perfect solution if the conditions are right. You don't have to worry about plugging them in. They work great for camping trips and beach trips. Solar showers are generally gravity-operated, so you'll need to hang them to get them to function.         
Propane-fired showers are another option, but you will have to take a bag of propane with you. They are more expensive than battery-operated and solar showers.
What Features Do You Get?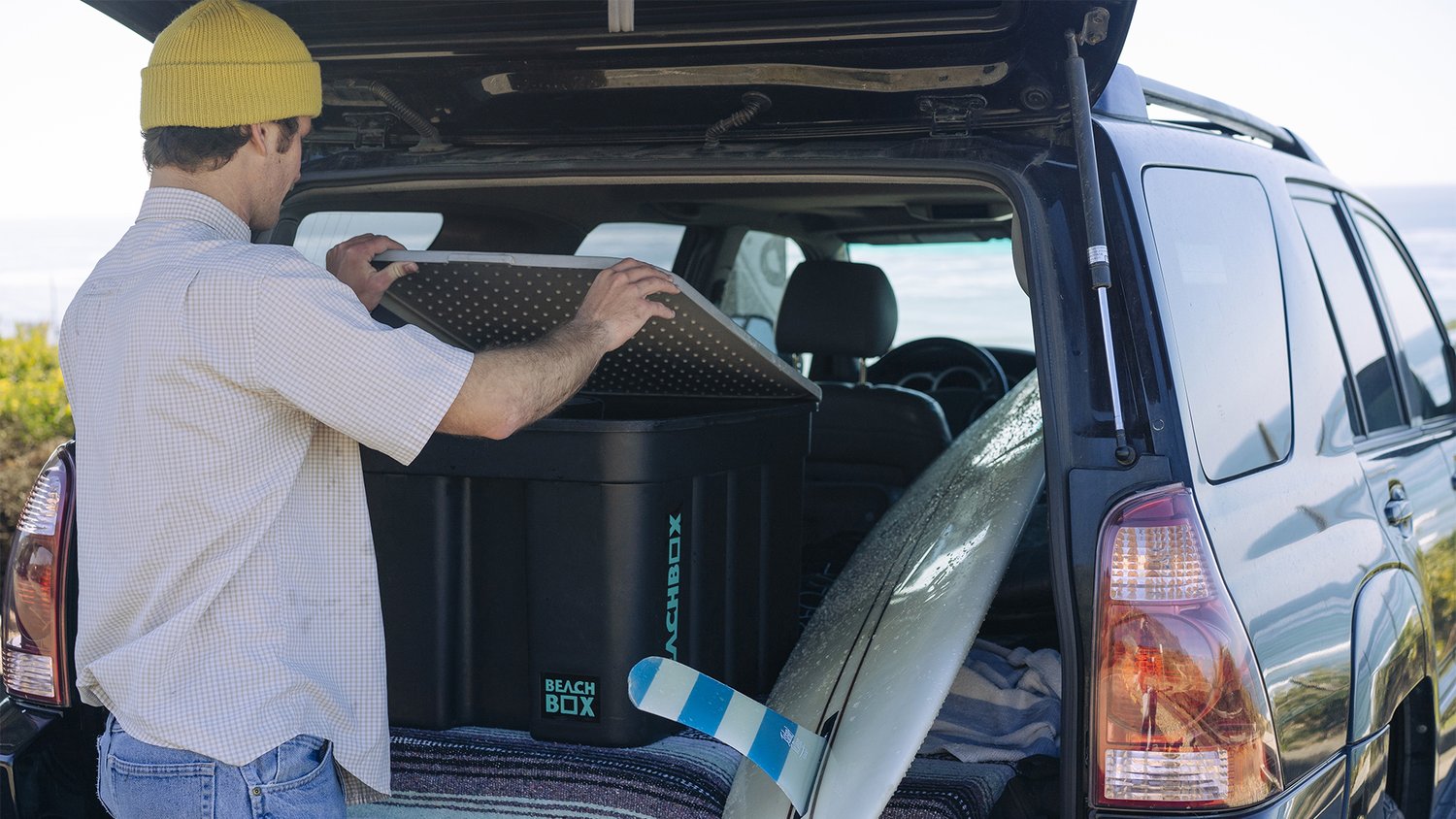 Does the shower come with a multi-spray gun? Is a beach box or tub included with the shower? If you plan on spending a considerable amount of time outside in the hot sun, it may be best to go for a tub or beach box that's heat resistant and insulated. 
The best quality showers come with features like detachable shower tanks, different spray modes, air pressure release valves, and handle locks. If the shower comes with a beach box, check out the storage space and functionality. 
A modular beach box is excellent to carry surfing gear or beachwear. You can also pack away water bottles, snacks, footwear, or clothes. Check out the quality of the box and make sure it's made out of high-quality plastic that doesn't break easily.
What Is the Price of the Shower?
A high-quality portable shower can be expensive. However, if you are a travel enthusiast, camper, and trekker, or go on frequent beach trips, it makes sense to invest in high-grade showers. High-quality showers also have better mobility because they are made of lightweight material and are more compact with small inbuilt pumps, compact tubs, and beach boxes.
You may also check out features like the water pressure. The pressure would depend mainly on the shower head size and the water flow rate. The larger the size of the showerhead, the weaker the pressure will be. 
Portable Showers Are the Perfect Travel Companion
You no longer have to worry about sand in the car right after a beach trip or going days without a good warm shower when you are out camping. You can shower every day provided there is access to water. 
You can also pack away your essentials in the beach box and not have to worry about lugging around heavy bags. The shower is also a great way to clean your gear and rid them of any accumulated sand. Portable showers make outdoor living a lot easier.