Last Updated on January 19, 2023
If you are a youngster playing word unscrambling games for fun, you will eventually run into an unfamiliar word. If you are an adult unscrambling letters in order to de-stress, you will relax and maintain concentration at the same time. If you are an elder looking for a way to keep your mind active, you achieve that by focusing on letters and words.

It definitely is justified to call unscrambling a game, but it is so much more than that. It may appear as a good way to pass some time at first but take a better look. It is actually a highly engaging and useful tool. So let's talk about all the benefits that word unscrambling has on our brain and its cognition.
It is not a coincidence that vocabulary games have been in the daily newspaper for ages. You de-stress, relax, activate your mind and have fun, ‌but there is also a positive long-term impact it has on our brain. 
According to Dictionary.com, cognition is 'the act or process of knowing; the product of such a process, something thus known or perceived'. Our brain learns things in so many ways. For example being creative, perceiving things that surround us with our senses, frequently repeating and recalling from memory and building up on what we already know in order to understand it properly. Did you notice that these aspects of learning are directly or indirectly used while unscrambling words? 
Here are a few examples of the impact word unscramblers have on our brain and learning processes:
Improving and expanding vocabulary
Well, it is, in fact, a word game, so it is natural for vocabulary benefits to be the biggest of all. If you look at a hundred words repeatedly, you are not learning anything new. If you are talking to the same people about the same topics every day, you are just repeating the same old words and phrases. But, if you expose yourself to new options and complete new tasks (by playing different levels of the game in our case), you will encounter words you may know, but not use in your everyday language. Almost like you forgot about their existence! You could also meet with words you are not familiar with or different variations of some of the familiar ones.
Word unscramblers can be especially beneficial for children. Youngsters may find it interesting because they are 'playing a game'. But at the same time, they could learn many new words, expand their vocabulary and become better at reading and writing. All while having fun! If they need some additional help, using a good word unscrambling tool will give them that starting boost. Not only can they unscrambler letters in words, they provide lists of words to use. For example, you can study words that end in ay, which not only improves your vocabulary but word game skills as well.
Improving communication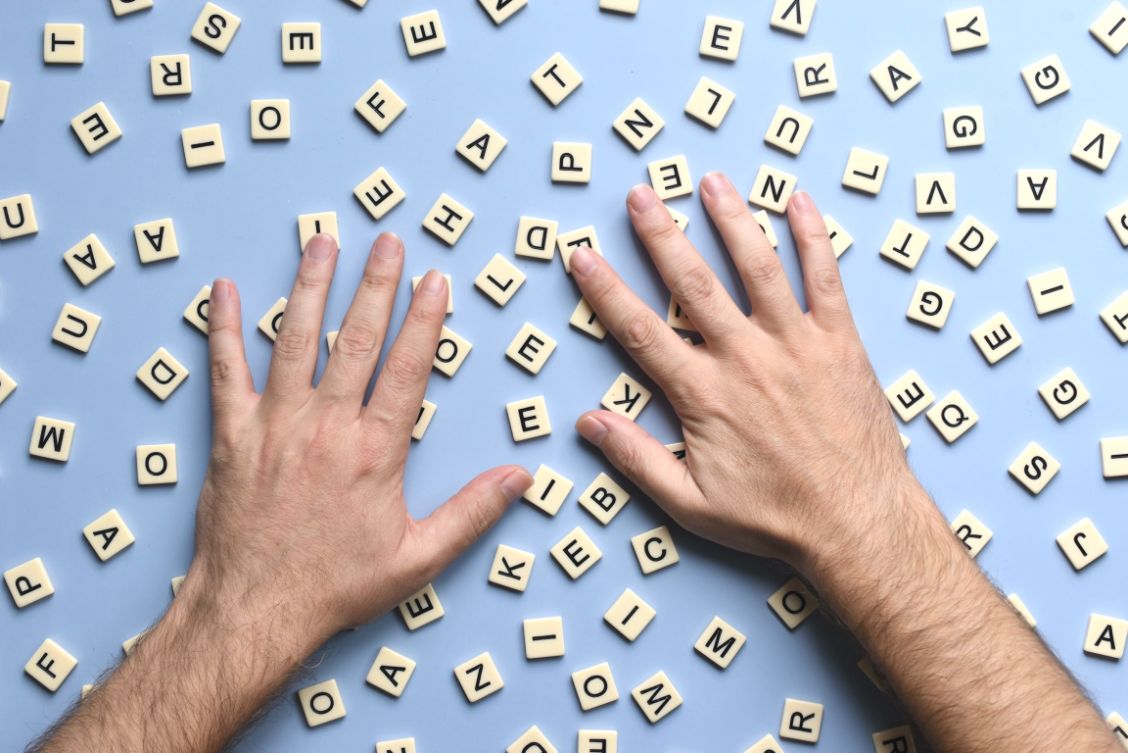 In addition to the previous point, communication is the most important part of utilizing our vocabulary knowledge. We could say that vocabulary is the 'theory' and then there is a practical part – communication. Simply knowing many words means a great knowledge database in your brain. But what is even more important is properly using them while communicating.
The more you know, the more options you have, right? Well, think about this point conversation-wise. Knowing a lot of words allows you to explain your thoughts better, in more detail and more precisely. These skills are highly valuable but are most beneficial to business matters. Everyone in the professional world loves a thorough and well-spoken persona.
Also, this can impact your own psychological state of mind. You can vocalize your feelings and thoughts, put them in words and therefore get in touch and be able to properly understand the things going on in your very own mind.
Improving problem-solving skills
Again, an obvious, but an important one. The point of the game is to solve a word problem, but some methods we use to unscramble can be important in other learning processes in education and life. For example, the ability to deduct from what we already know, recognize familiar information, recognize general patterns, applying simple rules on various advanced tasks (in this case, spelling and vocabulary such as double letters, -s for plurals, suffixes, prefixes).
The more you practice, the better you get – this also applies to problem-solving. It may seem that skills you use in these games are unusable in real life, but trust the process. It is all about practice. If you practice some methods we mentioned on a simple task, like unscrambling words, you will become more comfortable and it will become natural to apply them to another aspect of learning and life‌.
Learning how to think and act fast
Having the right knowledge is useless if it's not used at the right moment. And we all know how important time is. Learning how to work under pressure and under time restrictions is one of the most important skills in life. Things change in a matter of seconds, so being able to perform well in the shortest amount of time is crucial.
Again, this may seem insignificant and not really connected to world unscrambling, but don't let it fool you. All tips, tricks, and methods our brains learn during one lifespan can be very useful. While playing word unscramble, analyze the situation, maybe predict an opponent's move and strategize in order to create the best possible result for yourself and you have to time all of that perfectly.
The best way to learn and create a foundation for demanding tasks we have to perform in life is to practice on basics. This is just another great way to exercise your brain and keep it in shape.
In conclusion, one of the highest priorities of the brain is to learn and to perform what it knows. The brain needs to be curious, to notice new things and process them. Therefore, indulging in learning games and activities is simply feeding the brain with what it desires, but in a fun way. So take it easy, have fun while exercising your brain and let it produce some serotonin that will spread through your body while winning in word scramble!