Last Updated on March 8, 2022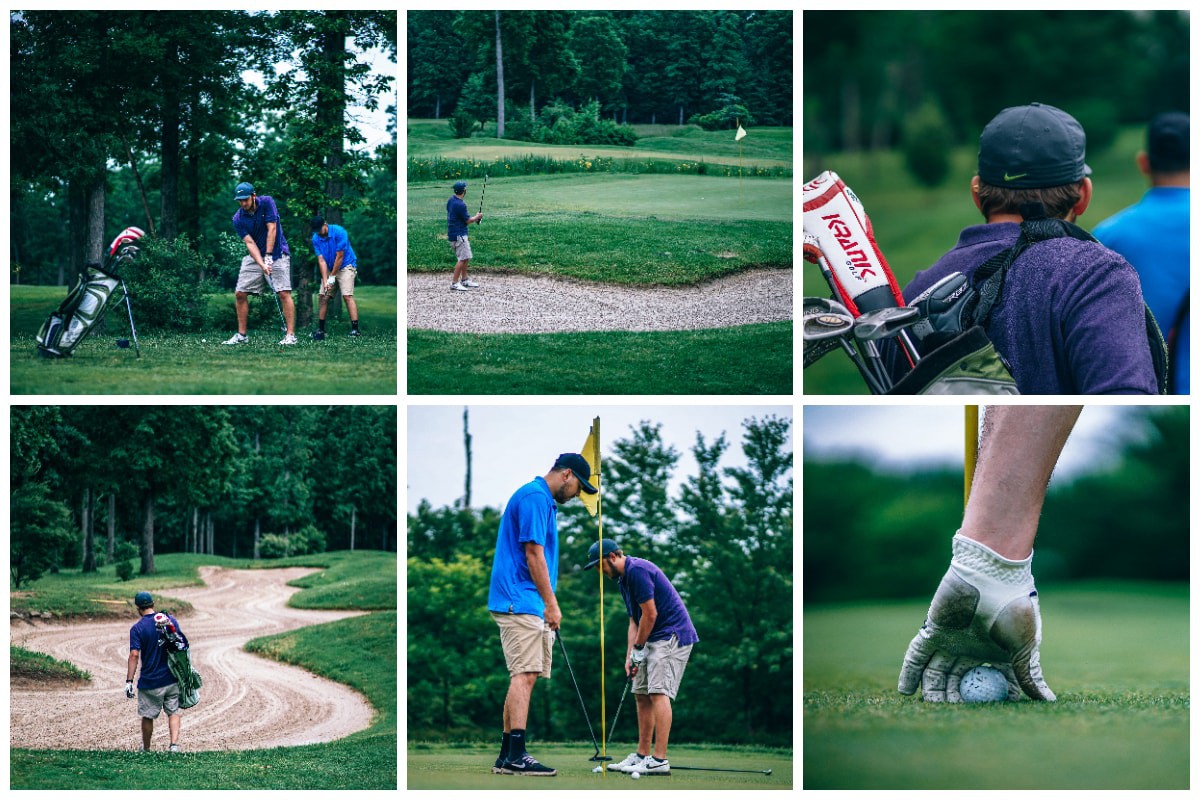 For some people, sports would mean a lot of huffing and puffing. It's running from one end of a court or field to another, or banging bodies with other players. These people never understand where the fascination is coming from when it comes to golf.

Golf isn't really for everybody. But for the ones who DO appreciate golf, oh wow. Every swing, every stride, every ball sinking into that hole is exhilarating.
But what do golf enthusiasts see in this game?
It has less spatial restrictions.
There are no lines running around a 94×50-feet court. It's just acres and acres of green space, all yours to conquer. It's enough to make you feel like you've conquered the world once the game is done.
It's relaxing.
If you're the type of person who can never understand how men enjoy sports that give them continuous contact against other sweaty, smelly bodies, then golf is a godsend for you. There's no loud chanting here or loud drum banging. It's just you, nature and the silence all the way through. It's an unbelievably relaxing feeling.
It's safer.
Okay, a golf ball flying at how many miles per hour landing on your head is not exactly the definition of safe. But the grounds around a golf course are more controlled than a usual playing field. There's no bone breaking banging on another player's body here, unless you get into an argument with another player and you end up beating each other's bodies with your golf clubs.
It lets you get some sun.
Can you see how pale people around you are getting, considering how they're all just clicking away on their gadgets all the time? Well, golf gives you an unlimited source of Vitamin D as you walk around under the sun. Of course, protection still comes as a top priority here, so sunscreen is a must.
It has amazing gear.
Just take a look at those fancy golf clubs. It even lets you drive around in your own little cart. Yeah, it's amazingly expensive. But you still look posh and cool at the end of it all, and that's something you don't get to achieve in any other sport.
One of a Kind Stock Photos
"My friends invited me to join them for a game of golf, so I tagged along. While they were competing, I managed to get some stunning shots. It was a cloudy day which added an intense feeling to all the images. I'm really satisfied with the photo and hope people will find them useful." – Igor Ovsyannykov
This photo pack contains 45 high resolution photos at your disposal. You can use these photos for a variety of things like:
Website headers/hero images;
Font presentation;
Logotype or insignia promotional materials;
Any web design, blog or template placeholders;
Background images for webpages, case study or blogs;
Articles, posts, app design
Personal or commercial project;
Any other promotional or presentational works.
This Photo Pack is Available to Fancycrave Premium Members Only.
Join Today for $9.99/month.
Fancycrave Membership gives you instant access to unique, authentic and engaging photo packs you've never seen before. The best part is that you will be able to download them with just one click.