Last Updated on March 31, 2023
The alternative lending market is expected to grow nearly 9% this year globally according to data from Statista since the pandemic has increased the demand for online loans as traditional lenders were forced to shut down their physical branches.
In the United States alone, the amount lent through alternative sources is expected to end the year at $27 billion, which makes this market a significantly attractive one, not just for legitimate businesses, but also to scammers and fraudulent individuals who would like to get a piece of that pie.
Given the growing number of loan providers that can be found online nowadays, prospective borrowers must refine their ability to identify potentially fraudulent organizations and websites to avoid exposing their money and personal information to them.
In this regard, the goal of this article is to help you identify the best small business loans out there by quickly discarding those offered by shady providers that lack the credentials to grant you one.
Tip #1 – Unrealistic offerings
Unrealistic offerings are perhaps one of the easier warning signals to spot but they can also be one of the most difficult ones to walk away from due to the inherent appeal of a good bargain.
In this regard, you should be careful with any provider that offers unrealistically low fixed interest rates or that guarantees a certain outcome despite your credit situation.
Reputed lenders have decent risk management systems that require a minimum credit score to consider a candidate eligible while interest rates are adjusted based on the risk of a default – which is estimated by analyzing the borrower's credit history.
No decent lender will ever loan money at a low rate to a candidate that has an extremely low credit score, which is the reason why an offer of that nature is probably a scam.
Tip #2 – Hard-selling
Lenders will not typically contact you over the phone to offer a loan if you haven't applied for one in the past or unless you are a client already.
Any phone calls coming from a salesperson who pushes you to apply for a loan and insists on putting you through the process even if you are reluctant to do so should be considered a red flag that the lender may be up to something unlawful.
This warning signal should become even more obvious if the lender gives you a limited time window to complete your application while threatening to pull the offer if you fail to move forward before that window expires.
Tip #3 – Limited fee disclosures
State and federal laws require that lenders disclose not just the interest rate applicable to your loan, but also any other fees that you will have to pay before or after you get approved. This includes origination fees, closing fees, and legal fees, among others.
If your lender fails to disclose his fee structure before you apply for the loan you should probably go somewhere else as that could lead to disproportionately high fees which will be deducted from the amount lent to you before you have the chance to say anything.
The best small business loans will usually – or are mandated to – disclose their Annual Percentage Rate (APR), which is a calculation that incorporates all extra fees, along with the interest rate applicable to the loan, to estimate the actual cost of borrowing.
Tip #4 – Guaranteed approvals, amounts, or rates prior to the application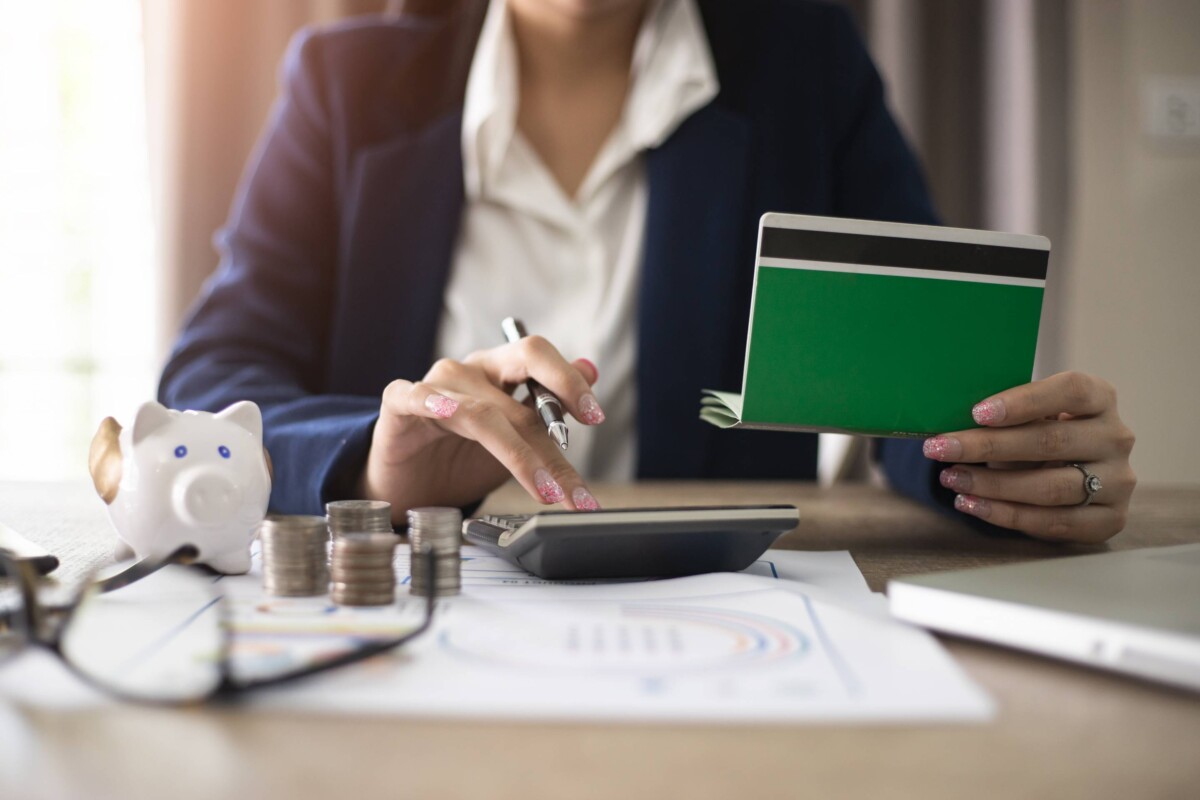 Lenders don't guarantee the approval of a loan in essentially any scenario for a good reason.
First of all, lenders must analyze your credit situation, income, and employment status before deciding if you are eligible for a particular loan. That alone makes it difficult to guarantee anything before you complete your application.
This applies not just to guaranteed approvals but also to guaranteed interest rates, credit limits, or loan amounts as they will all be adjusted based on your creditworthiness and upon the evaluation of your credit application.
For that reason, a lender that makes guarantees is probably one you should avoid.
Tip #5 – Upfront fees
Upfront fees are a huge red flag that borrowers should probably run from, as lenders are typically compensated through the interest income they generate from the loan once it has been granted – not before.
In this context, upfront fees are fraudulent per se and should not be paid except under very exceptional circumstances – such as cases in which extensive due diligence on the business must be conducted or something of that nature.
Meanwhile, the best small business loans will typically charge the lowest fees possible to increase their appeal for prospective borrowers.
Tip #6 – No licenses to operate in your state
Most states in the United States will require that lenders offering their services in their territory go through the process of obtaining a license. In Scandinavia, lenders, like Sambla – Denmark's largest lender – face more stringent restrictions imposed by the government, meaning they not only require a license to operate, but need to have regular compliance checks every month to ensure the lender is in good standing. Despite being online-only businesses, Danish lenders and borrowers must meet the financial ombudsman before signing a financial contract authorizing the principal and interest in the loan agreement.
Although a license does not guarantee that you will get the best service from a lender, it will help you in holding your provider accountable if they fail to comply with the laws that regulate their business in your state of residence.
Therefore, it is probably in your best interest to apply for a loan with a provider that has a license to operate in your state.
Tip #7 – Suspicious customer reviews
The best small business loans often have great online reviews from happy customers who have been well served by the loan provider.
However, it will be suspicious to see 100% positive reviews for a particular lender, especially if they claim to have served thousands of businesses.
The logic behind this is that there will always be a few customers who were either dissatisfied with the quality of the service they were given or that failed to understand the requirements established by the lender, which made them angry and prompted them to leave a bad review.
While a big number of bad reviews is, of course, not something you will probably see as positive when shopping around for the best small business loans online, a small percentage of negative comments can assure you that the reviews are real – although they are not numerous enough to discard the lender on the basis of providing a bad service.
Tip #8 – Unreliable customer service
Lenders – especially online ones – will typically have a call center or a live chat feature that will immediately connect prospective or current borrowers with someone who can assist them in solving their queries.
With that in mind, it is often a good idea to give your provider a call before you apply for a loan as the quality of their customer service can speak louder than any reviews you can find online.
Very long chat queues, hold times during calls, or a consistent inability to address your concerns or answer your questions might discourage you from moving forward with a lender – even if they are legit.
Tip #9 – Security credentials
Cybersecurity risks are real and the best small business loans are provided by companies and institutions that understand the importance of keeping your personal information safe from unauthorized access.
Before you apply for a loan online, you should make sure the website is protected by strong security protocols that will prevent third parties from intercepting your data.
One example of this is the Secure Sockets Layer (SSL) certificate, which can be found in websites that start with the prefix https, instead of the unsecured version – http.
Start with the right foot
These are some tips and recommendations you could take into account to spot potentially fraudulent lenders online, and they should be a good place to start.
By keeping an eye on these different elements you can quickly determine if the lender is worth a try or if you should perhaps shop for a loan somewhere else as the risks outweigh the benefits. Legitimate and professional financial companies can be found online very easily and they can be the answer to your business problems, follow these tips and trust your gut and you'll take your business to the next level.