Last Updated on January 4, 2021
Stress as a mental health condition has become an American epidemic. The American Institute of Stress (AIS) reports that 33 percent of people report feeling extremely stressed regularly and almost three-quarters of those who are stressed experience negative mental health effects as a result. Even more (77 percent) say that it affects their physical health, causing stomach problems, back pain, headaches, sleep problems, a weakened immune system, and more.
Stress is a unique mental health problem because it can manifest itself in so many ways. The AIS says that there is not a single widely accepted definition of stress. But it could be described as "a condition or feeling experienced when a person perceives that demands exceed the personal and social resources the individual is able to mobilize" of "physical, mental, or emotional strain or tension."
Stress can be induced by a variety of factors. The most common are work responsibilities, job security concerns, money problems or concerns, relationships, concerns about the economy, and more. Workplace stress is among the most common forms of stress whether employees are concerned about completing projects on time, giving presentations, doing well, moving up in the company, or staying employed.
Employees Are Using CBD for Stress
While it's certainly disconcerting to face daily stressors, there are solutions to overcoming it. There's medication, counseling, healthy diet and nutrition, distractions, meditation, and more. An up and coming response to controlling stress is the use of CBD.
CBD is derived from the hemp plant. It's one of 400 components that come from this plant and offer health benefits. It's made using CO2 extraction, which can completely separate the psychoactive element THC from the CBD, so you can enjoy many of the benefits of hemp without worrying about getting high.
As such, it's because a popular remedy for dealing with stress. You can take it at work without anyone knowing—just pop a couple of Gold Bee CBD gummies into your mouth, and no one will think twice about your snacking habits. It also won't show up on a drug test, so you don't have to worry about being flagged when you've done nothing wrong!
How CBD Works to Combat Stress
Just how can CBD work to limit feelings of stress and increase security for the stressed-out employee? It all has to do with the hormonal and immune response center in your body: the endocannabinoid system.
Your body is full of cannabinoids as it is. They send messages about hormone levels and responses in the immune system to the endocannabinoid system, which receives it, and tells the brain and body how to respond.
CBD is believed to inhibit some of the endocannabinoid receptors by binding to CB1 receptors. When your body starts to make excess cortisol (the stress hormone) in response to a workplace stressor, it can reduce production and stop some of those emotions transmitting to the brain. When you feel head pain as an immune response to increased cortisol levels, it can dull that sensation.
The extra cannabinoids floating around inside your body after a good dose of CBD can do some pretty amazing things for boosting your sensibilities and helping you make sense of your stress and anxiety.
CBD and Anxiety
Let's look at the root cause of workplace stress: anxiety. Anxiety can be a chronic or situational mental health problem that can create all sorts of mental and physical stress. It's the sixth leading cause of disability in the world, dropping workplace productivity and challenging the health and wellbeing of millions of people worldwide.
Research is ongoing to determine exactly how anxiety can paralyze a person, but most scientists agree it's owed to an overactive amygdala. This deep-seeded part of your brain controls emotions and fear—it's directly connected with the endocannabinoid system.
It's believed that CBD's impact on the endocannabinoid system helps to calm irrational fears and encourage a more holistic outlook. It may be able to alleviate significant stress and improve rational thinking among those struggling with stress-induced anxiety at work.
Studies on CBD Used for Stress and Anxiety
It's true that the research we have on CBD is slim, but it's growing thicker. We're starting to see more studies that suggest CBD might have a huge impact on a person's stress and anxiety. Here are some noteworthy cases.
In 2016, a study was published to show that CBD could help patients with PTSD and insomnia work through these problems and reduce their daily anxiety. Researchers found that patients who used CBD had fewer anxious episodes and better sleep than those that didn't.
A 2014 report looked at the role that CBD can play on your overall mood. Stress is a huge mood damper, and this study looked at animals who were exposed to a variety of experiments that stressed them out. Those that were using CBD seemed to be in a better mood and avoid depressive symptoms compared to those who underwent the stressors without CBD.
A 2010 study found that those with social anxiety disorder, which commonly leads to problems with workplace stress, were less anxious. The study indicated the brain changed as a result of the CBD, relieving stress by diverting blood flow patterns in the brain.
These are just a few of many studies that are supporting CBD as an excellent stress reliever for those plagued with workplace anxiety. As time goes on, we'll certainly see more evidence to support its treatment of stress and anxiety.
The Right CBD for Your Stress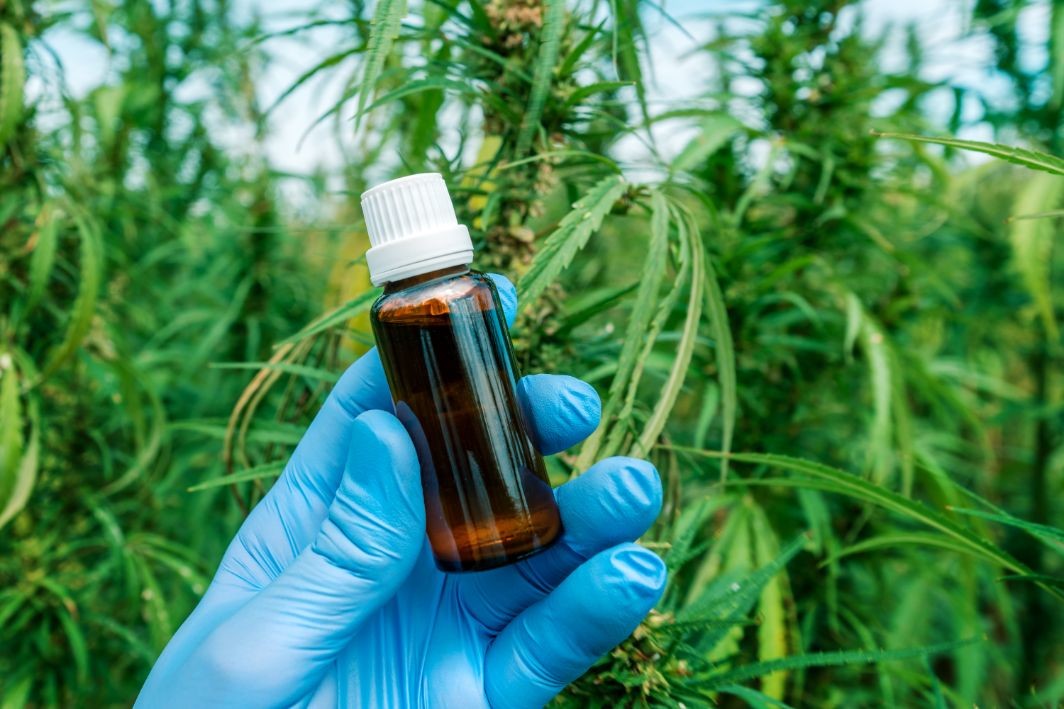 If you're ready to try the best CBD oil for anxiety, you just need to find the right kind of CBD your comfortable ingesting. There are many options including:
Capsules/soft gels
Gummies/edibles
Oil tinctures
Bath bombs
Vape juice
Scented candles
Creams/topicals
Drinks
CBD is finding its way into many different products, so there are likely many more options out there, but these are the most common.
For fast-acting relief that lasts, CBD oils taken sublingually are the best option. This means you'll spray or drop a few drops of oil into your mouth and hold it there for about 90 seconds before swallowing. This allows the CBD to absorb into the thin mucous membranes in your mouth and enhance absorbency.
But if you're in a pinch and the thought of using a dropper of oil at work is giving you anxiety, CBD gummies and capsules are excellent options for delivering sweet relief in the face of major stress.