Last Updated on August 16, 2022
What Are Background Removal Tools?
A background removal tool does exactly what the name implies – deleting backgrounds from images.

The primary reason you'd want to delete a background from an image is to highlight the real image, especially where you consider the background to be a bit irrelevant, boring, or distracting. You might also remove backgrounds from images if the background contains disturbing details, such as an active murder scene or an adult-themed scene.

Whatever your reasons are, you deserve a tool that gets the job done within the least expense of time and money. Read on as we unveil the eight most effective tools for removing backgrounds from images.

The background remover works like magic. Just upload images that need the backgrounds removed and hit go. Our AI will handle the work of selecting the subject, masking the image, and eliminating the background. In short order, you will get back neatly clipped transparent PNG files.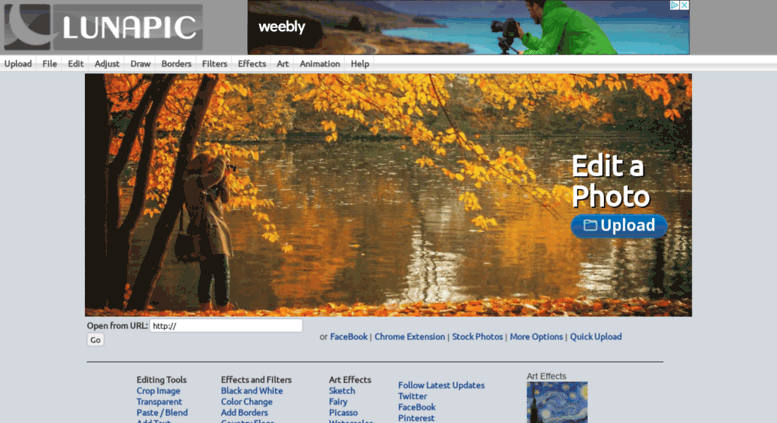 LunaPic is one of the most reliable tools for removing backgrounds from images. Not only does the tool erase backgrounds, but it also offers tons of amazing photo editing features. And for your peace of mind, the background removal process doesn't interfere with the original quality of the image.

However, to make LunaPic work for you, only use it on images with solid backgrounds. That's because the tool is less efficient when it comes to pictures that contain different shades of background.

How to Use:

i. Go to the LunaPic platform
ii. Upload your image onto the LunaPic dashboard
iii. Go to Edit > Transparent Background
iv. Select the area you wish to remove and click on it
v. Save the image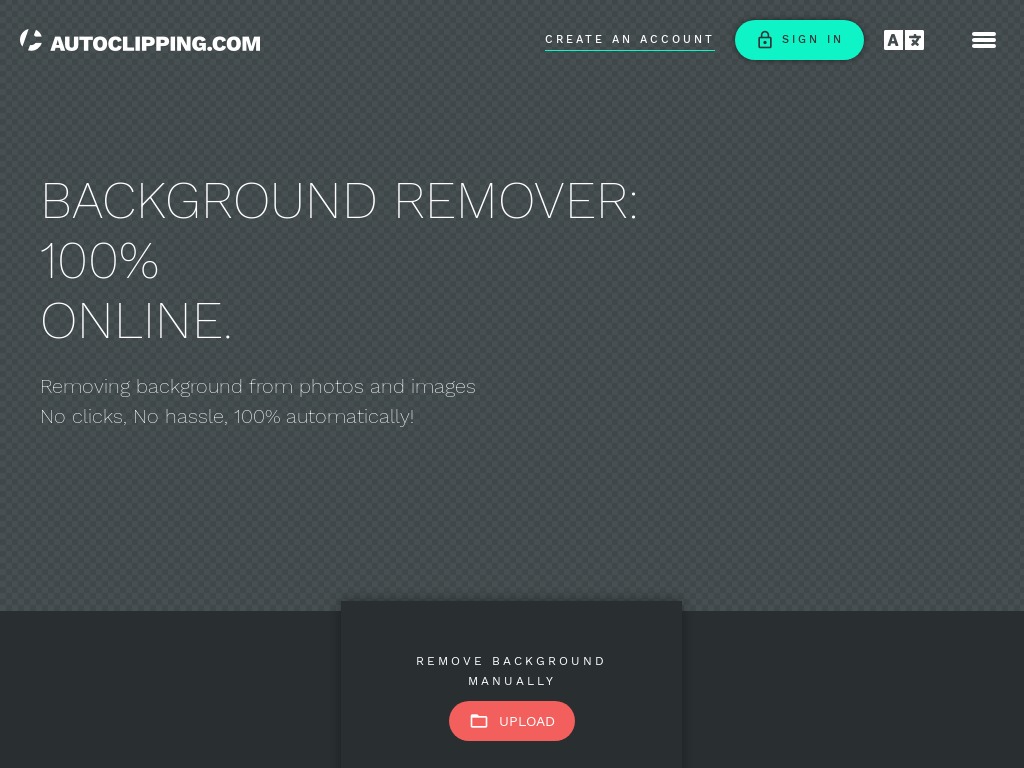 Flexibility is the primary selling point of AutoClipping.com. As a background remover, this tool allows you to upload your images in various ways.

You can upload directly from your computer or search an image from the internet and copy-paste its URL. There's also the option of dragging and dropping the image.

How to Use:

i. Upload your image
ii. Highlight the foreground of the image using the tool's green marker
iii. Now, use the red marker to highlight the image's background
iv. Allow for a few seconds for AutoClipping.com to remove your image background
v. Once done, the tool will present a file that you can download and store in your PC or a random image link that you can share immediately on your website
Removal.AI uses the highly-accurate AI Technology to delete photo backgrounds for enhanced image clarity. It's incredibly fast and works in a matter of seconds. And since it's AI-based, the system undergoes routine upgrades for better service delivery.

Another thing you'll love about Removal.AI is that it supports high image resolutions, typically up to 1500 x 1000 pixels for free versions and 6250 × 4000 pixels for paid versions.

How to Use:
i. Go to the Removal.AI website
ii. Upload or drag your image onto the drop area on the Removal.AI dashboard
iii. Mark the areas on the image that you want to erase and click on them
iv. Allow for a few seconds
v. Download the processed image into your computer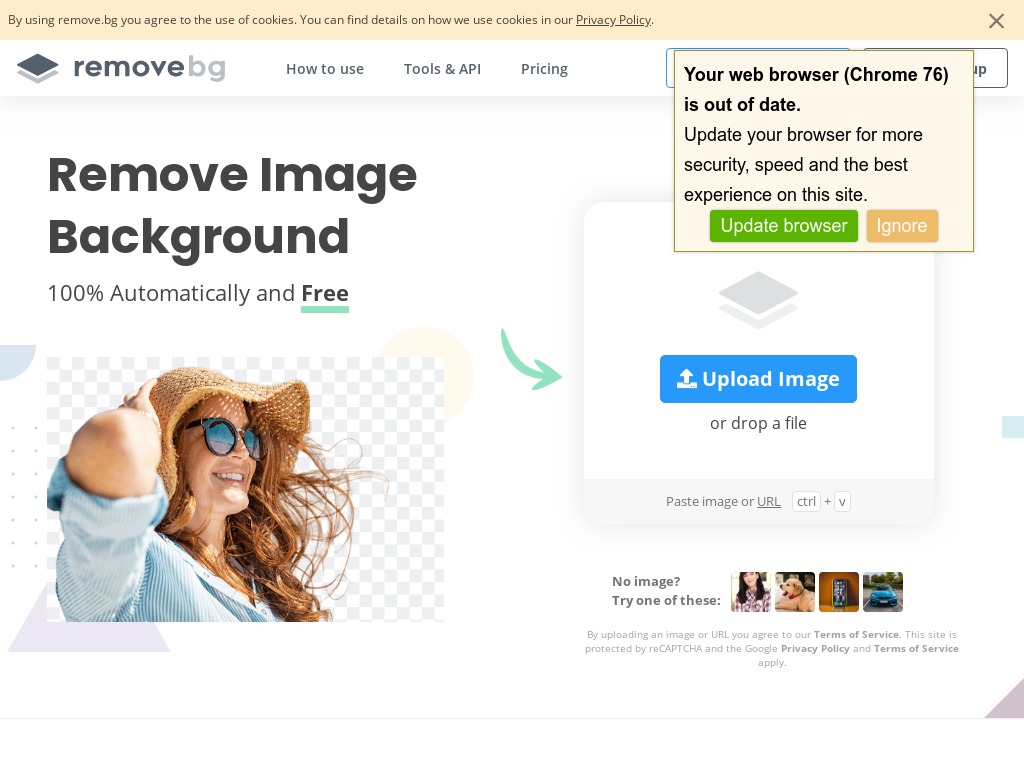 Remove bg is another AI-based background removal tool on this list, which speaks volumes about its accuracy, speed, and efficiency.

It comes with tons of exciting images that you can use to replace undesirable backgrounds. You can sample from the list and download one image for free or opt for the paid plan which grants you unlimited access to the tool's vast database of background images.

How to Use:

i. Upload your image online
ii. Choose your desired background image from the options offered by Remove bg and apply it. Or simply select and click on the area you want to remove and it will be replaced with a white/transparent background.
iii. Allow for a few seconds
iv. Download your image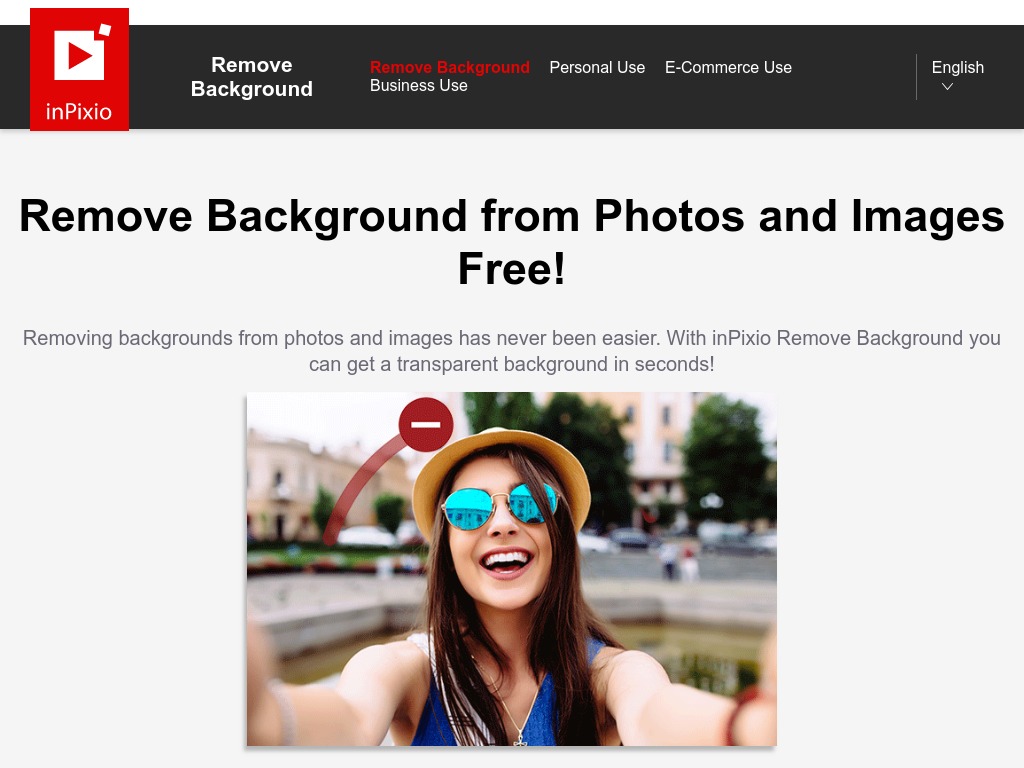 In Pixio comes with a clean and clutterless dashboard, making it remarkably easy to use. The program is fast and efficient too. You can use it to remove background images from multiple pictures at once.

But what truly makes In Pixio outstanding is that it can process either raw images or video URLs. Plus, it accepts uploads from various sources, including your PC or from the internet.

How to Use:

i. Open the In Pixio website and upload your image onto the program's dashboard
ii. Use the tool's slider to enlarge the uploaded images
iii. Use the 'Remove' feature to erase the background image
iv. If necessary, highlight the foreground further using In Pixio's 'Keep' feature.
v. Click on 'Save the photo (s)' followed by the 'Download' button to download the newly-edited images
Background Burner is another AI-based background removal tool that works in seconds to deliver crystal-clear, background-free images. The tool accepts uploads in numerous file formats, including .jpg and .png

It comes with a host of photo-editing features, including zoom, pan, undo, resize, etc. One glaring drawback with Background Burner, however, is that you'll need to register for an account to use it.

How to Use:

i. Click on 'Choose a photo' to upload your image
ii. The background will turn white automatically
iii. You can fine-tune the image further by clicking 'Touch up' or by using other editing tools on the 'Pixel Tools' tab
iv. After applying a range of effects, preview the image and click 'Finish'
v. Click on 'Replace background'
vi. Download and save the image
PhotoScissors takes the whole business of background removal to a whole new level. Using this tool, you can erase or replace backgrounds around hair and from transparent objects. The service implements deep neural networks that allow you to remove backgrounds even from images available on e-commerce websites like Amazon.

However, PhotoScissors can only process images with a maximum size and resolution of 10 MBs and 4.2 Mpx, respectively.

How to Use:

i. Upload the image in any of the supported file formats (.png, .jpg, or .webp)
ii. Allow for a few seconds
iii. Download and save your new image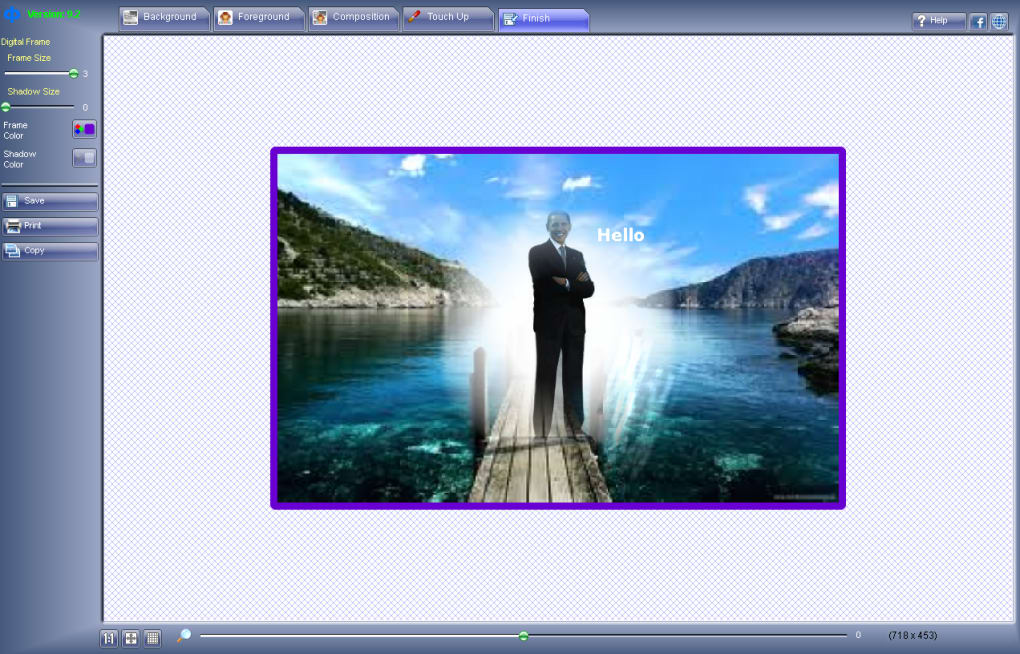 FotoMix is yet another fast, reliable, and affordable service that you can use to remove backgrounds from images. The tool is designed to support various file formats, including .png, .jpg, .gif, .tif, and .bmp. FotoMix lets you choose among three different background options – transparent background, artificial background, and photo background.

Choosing the 'transparent background' option means that the image's background will be a single color. The 'artificial background' option introduces H-shade or V-shade gradient effects onto the image. Lastly, selecting 'photo background' lets you replace your image's background with a different image on your computer.

How to Use:

i. Upload your image onto the FotoMix dashboard
ii. Specify how you want your background to appear
iii. Go to the 'Foreground' option and select 'Open' to remove the image's background
iv. Choose from any of the three erase options, which include 'Erase,' 'Color Erase, or 'Fill Erase.'
v. Go to the 'Composition' tab to preview the image and fine-tune it
vi. Go to the 'Finish' tab to save the image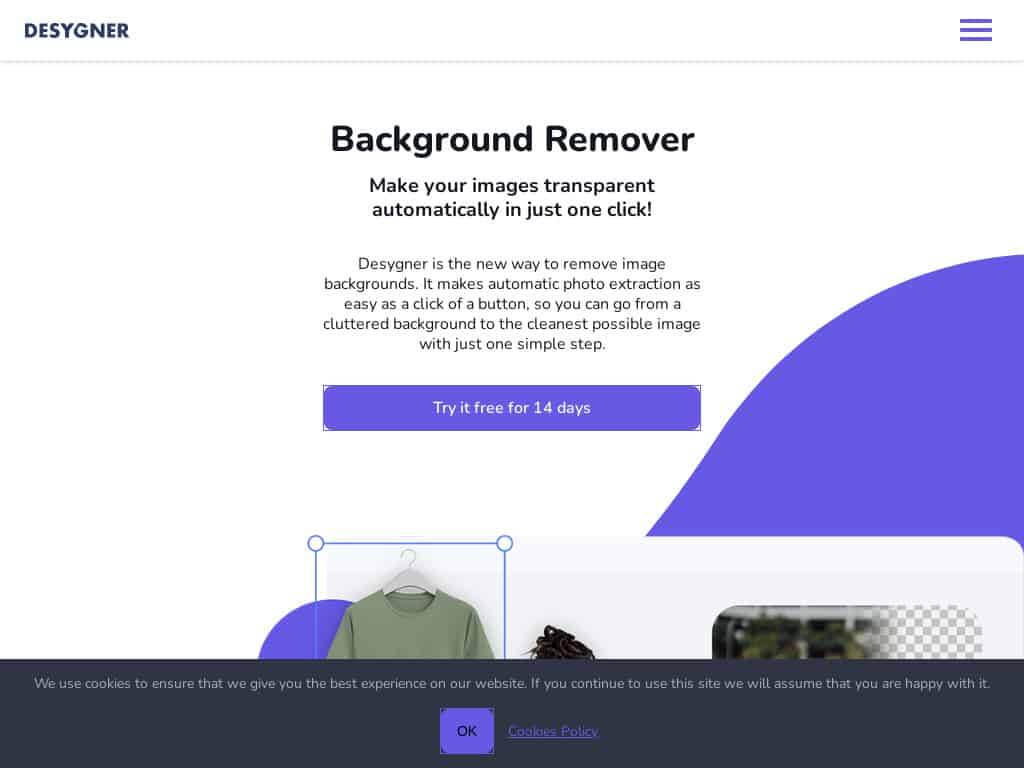 With Desygner's background remover you can make your images transparent automatically in just one click! Automatic photo extraction is fast and seamless, so you can go from a cluttered background to the cleanest possible image with just one simple step.
Wrap Up
There goes our review of the top eight tools for removing backgrounds from images. While each of the above services comes with its defining features, they all score highly in terms of user-friendliness, reliability, and affordability.