Last Updated on January 2, 2023
The job-hunting market has become more and more competitive over the last few years. Standing out from everyone else is becoming harder because people get better at relaying relevant experiences in a fun and approachable way. Gone are the days when you would write up your CV or type it up on a basic MS Word doc. Now, countless templates can add a fresh look or a pop of colour and personality to your CV.

Well, what if I told you that you didn't have to miss out anymore. What if I said to you that services exist that can significantly optimize your chances of standing out from the pack and landing that job. This article looks to detail seven fantastic resume builders that you can utilize to build the resume that you have always wanted.
Essential Characteristics of a Good Resume Building Program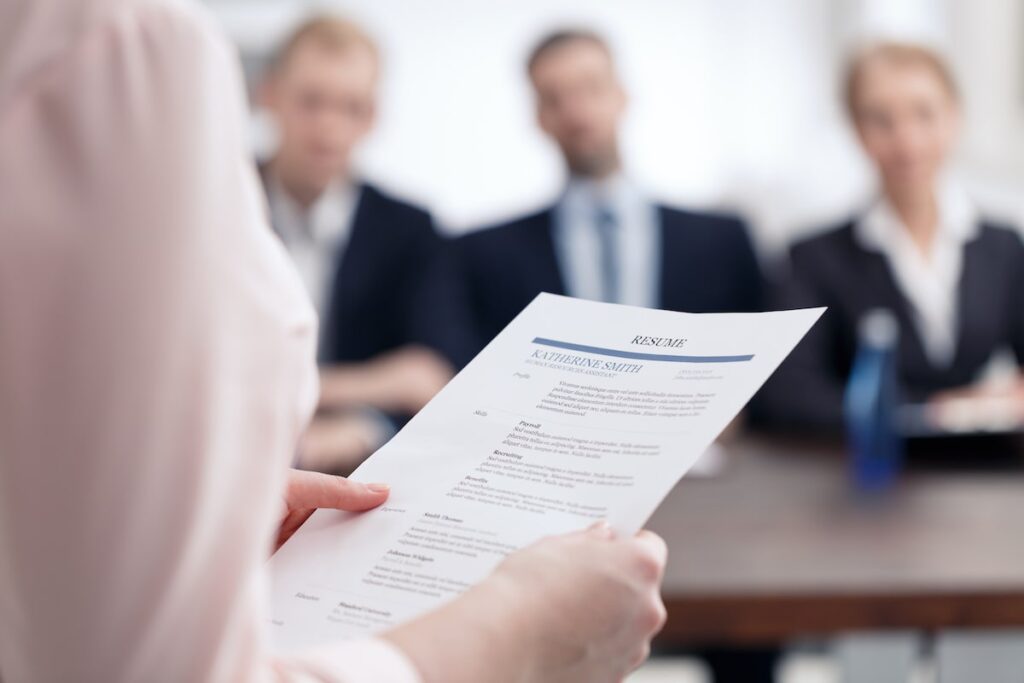 Value
Value is one of the most important factors to consider when it comes to any program. Some resume builders may have hidden costs or charge extra for certain parts of the CV. Be sure to check the pricing structure of the programs before you decide which one best suits you. That way, you aren't caught off guard.
Variety of Content
If you are paying for a resume builder, you will want a nice variety of CV and cover letter templates as well as editing tools
Simplicity
A program with an easy-to-use interface that lets you access your CV and build multiple templates is worth its weight in gold. Programs that are more complicated to use are likely to drive people away.
Reviews
Customer satisfaction underpins any reputable company. Always be sure t check the customer reviews on a particular product or service before you commit to it.
If you are looking for a free resume building service with a lot to offer, consider Flowcv.io. You get access to all of its benefits for nothing and can choose from the 24 templates on offer. The site itself is easy to use; click on a section and start filling in your information.
Of course, Flowcv is on hand to offer some help and give you tips too. After you have finished making your resume, you can customize its layout and play around with header sizes and heading locations. You can also add minor design features, which may not be everyone's cup of tea, but it is still an awesome feature.
The interface is modern, fresh, and so easy to use, and while there are no professional resume writing options, Flowcv gives you all of the tools needed to build a successful resume. Also, while the service is free, you can choose to 'buy a cup of coffee for them if you liked the resume. But something tells me that the money isn't for coffee!
While you will be expected to pay for more premium features, Resumonk still offers a very budget-friendly service. Once you pay for the service, there are no more payments after that, so one payment sorts you for life! Perhaps you may feel that a forever plan is a little unnecessary; however, with the speed that many industries are moving these days, updating your resume regularly is a foolproof way of ensuring that you stand out from the others.
Not only is the lifetime access a great selling point, but the service is excellent too, and the templates on offer look clean and professional. You can even import your resume over to your LinkedIn profile! A one-year membership costs $29, and the lifetime is $89; but you can utilize their free services too, but you only have access to 4 templates.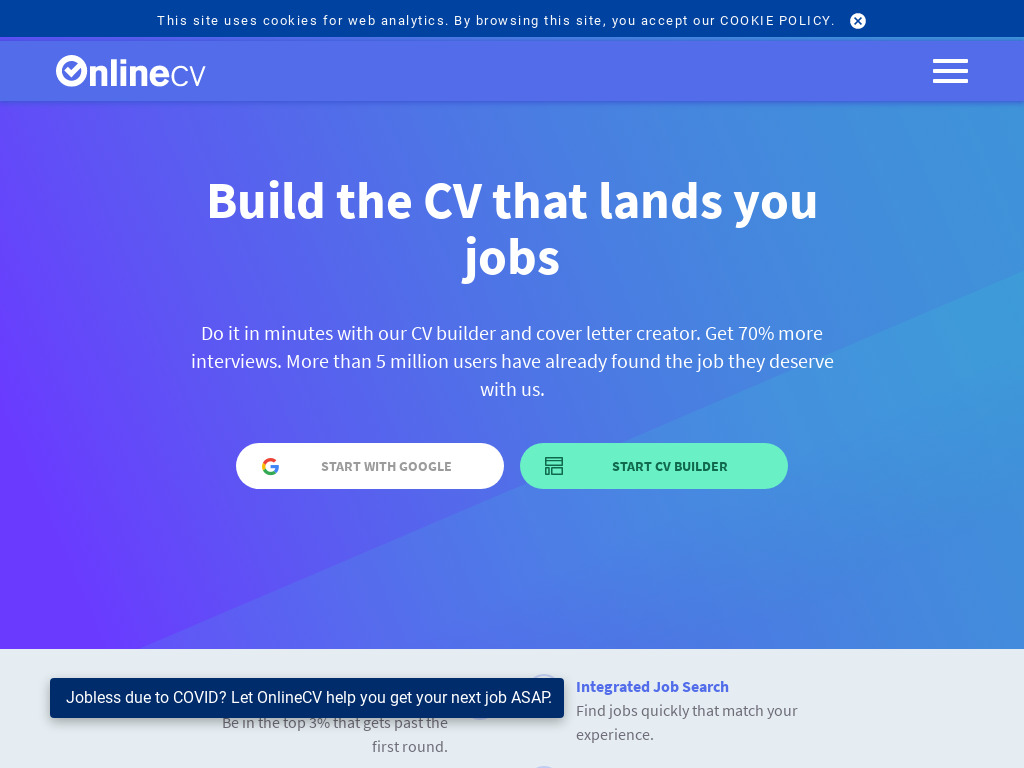 In terms of a well rounded and intuitive resume building service, Resume Builder has you covered. With various excellent templates and professional support, you can build your resume or have an expert build it for you. You can customize your resume and cover letters as desired, and there are no limits on the number of drafts you can have. So if you want to have multiple resumes for different sectors, then it is easily achievable.
The pricing is also a massive plus, with a 2-week unlimited pass costing only $1.95; you can get your resume and cover letter made easily and cancel after you are done. Just remember to cancel, or you'll be billed $7.95 for the monthly plan.
Probably the easiest to use out of all resume building programs, Zety lets you build a resume without having to make an account. With various customization options and a wide range of social media importing options, the possibilities are endless.
You can quickly create resumes and drag and drop specific sections as needed, giving you full control over the creation process. Twenty templates on the site fall into different categories like 'modern', 'simple', or 'professional', allowing you to build a specific CV style from the ground up.
While you don't need to sign up to build a resume, be aware that you will have to pay $2.70 for a two-week trial to download your completed resume. Be sure to cancel the trial after you are done to avoid paying the $6 per month that Zety costs.
Resume.io is not just a resume building service, it is an employer/employee tracking app too. It looks to create the best resume for you and for the job that you are applying for. You can create a CV using three steps, firstly add in your resume's content, choose the template and colours that you want, and finally, you download the finished resume.
Resume.io also gives you content specific prompts that will make piecing your resume together even more manageable. While there may only be 10-12 template styles on the site, they are sleek designs and will make your resume stand out.
If you have no plans to print out your resume and want to keep it for online job applications, Visual CV is perfect for you. Optimized for online use, you can avail of their many sample resumes for various sectors that act as the perfect building block. When you build your CV, you can create a personal domain where employers can access it, adding a little more professionalism.
You can also export the resume as a PDF or a Google Doc if you need a paper copy for whatever reason. It does have a free plan, but I find it to be quite restricted. Its premium plan is $12 per month, but you have to sign up for at least 3-months to utilize the service, so it can be expensive for those looking to make only one CV.
I wanted to include Cake Resume for a few reasons, firstly, because I find its name hilarious and an easy-to-use and free resume building service. Its drag and drop resume building functionality makes creation straightforward and with one free resume allowed, you can make a great CV, upload it to your LinkedIn, and not have to worry about added costs. Paid plans are available with Cake Resume and range from $5-20. You can also upload your resume directly to Jobscan to see how well it matches the job you are applying for.