Last Updated on May 31, 2021
According to statistics, 81% of consumers say that background music elevates their mood, while another 71% report a better overall ambiance. Therefore, background music plays a crucial role, especially in social video marketing.

Even if you're not creating monetized videos, background music can still make a huge difference in terms of how many people watch the video to the end. The music creates the same feeling as a movie score. Indeed, many film buffs out there admit to watching a movie to the end simply because of its score, even if the film was not exactly intriguing.

But finding suitable background music to accompany your videos isn't a walk in the park, and less so if you're creating YouTube videos. You simply can't go online and pick any music you come across as there could be copyright strings attached to it. And as you may already know, using copyrighted content on YouTube without authorization could cause your YouTube video to be muted. Worse yet, your channel could be discontinued.

Fortunately, there are lots of online libraries where you can legally source for background music for YouTube videos, and this article highlights ten such places.
Pricing: Free for public domain tracks

YouTube has its own marketplace where you can access hundreds of free public domain background music, as well as tons of other tracks under the Creative Commons licensing. As YouTube Audio Library is maintained on the YouTube platform itself, it can be helpful if you're looking for a suitable background track but are a bit pressed for time.

All the tracks on YouTube Audio Library are available in 320 Kbps MP3 files and can be used for any creative purpose, including outside of YouTube.
Pricing: Paid plans start from $29-49 per month.
Hooksounds gives you access to original royalty free music for YouTube, Instagram, Facebook, Podcasts, Radio, TV and any other multimedia content. You can search their library via tags, moods, or genres. The user interface is straightforward and very easy to use. They offer monthly subscription plans from $29 per month. In order to maintain high standards, Hooksounds only works with the most skilled musicians who apply to join our community. So you can feel confident that their platform values quality over quantity.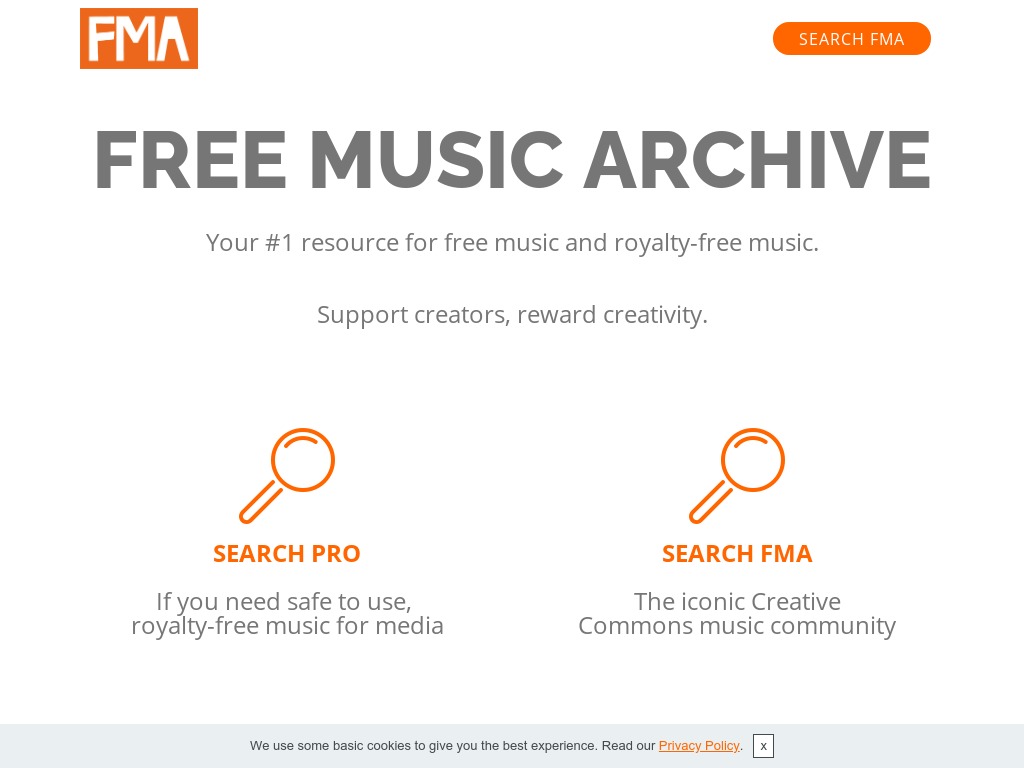 Pricing: Free

Free Music Archive pretty much does what the title implies – allowing you to access a huge library of background music free of charge. The website stands out in terms of the diversity of its background music, as it's one of the only few platforms where you can find the 'Spoken Word' genre.

Free Music Archive pre-clears all tracks uploaded to its platform and removes any copyright strings attached to them. You can either choose from the 'Public Domain' or 'Creative Commons' category.
Pricing: Free for personal use, Paid plans start from $0.99 per track

Freeplay Music is an excellent place to source for background music free of charge, provided that you intend to use the tracks for personal, non-commercialized videos. But even if you're looking for background music to accompany monetized videos, you'll still find the rates charged to be within your means.

For $0.99, you can purchase a background track from this platform and use it in all manner of YouTube videos, including presentation videos, advertisement videos, and even video games.
Pricing: Free with attribution, Paid plans start from $20 per track

IncompeTech is an amazing platform that's run by artist Kevin MacLeod, which offers you unhindered access to thousands of royalty-free background tracks for YouTube videos. The site has a free version that lets you use its background music provided that you attribute the creator.

Or, at a fee of $20 per track, you can download and use a piece of music without the need for attribution.
Pricing: Free version available, Paid plans start from $14 per month

Music Vine bills itself as 'An oasis to the beautifully produced music for film and video,' and it's reassuring to note that the website tries to live up to its slogan. On this platform, you can find some of the most intriguing tracks to use on your YouTube videos.

The only drawback is that unlike most websites on this list, Music Vine has a rather limited repository. That makes sense, as the website is barely five years old. Even so, you can still uncover over 2,000 background tracks from at least 140 different recording artists.
Pricing: Cost per track starts from $0.99, whereas subscription-based plans start from $12 per month

Epidemic Sound is another great place to find royalty-free background music for YouTube videos. The platform also prides itself on its user-friendly search functionality that lets you zero in on the track you're looking for much faster.

With a history spanning more than a decade, Epidemic Sound is one of the oldest and most reliable online marketplaces for background music.
Pricing: Paid plans start from $16.50 per month for unlimited downloads

Envato Elements is a subscription-based service that offers unlimited background music downloads to its members for a monthly fee. One of the best things about this website is its vast collection of high-quality, royalty-free background music drawn from different genres.

The website is regularly updated, ensuring that you have access to newer music every month. Envato Elements also sorts its music under different categories, including Ambient Sounds, Electronica, Children's Music, to mention but a few.
Pricing: Cost per track starts from $1

Also known as Envato Market, Audio Jungle is actually a subsection of Envato Elements that offers individual licenses to background music as required. If you're looking for some cool royalty-free background music from Envato Elements but are a bit strapped for cash, Audio Jungle is the place to head to.

But as you may have guessed, not all items that are available on Envato Elements are on Audio Jungle.
Pricing: Paid plans start from $8 per month or $99 per year for unlimited downloads

AudioBlocks is another top subscription-based service that lets you download unlimited background music for just $99 per year. In addition to enjoying the website's huge collection of royalty-free background music, the subscription entitles you to thousands of other audio content, such as sound effects and loops.

AudioBlocks is also one of the easiest platforms to use. In addition to its intuitive interface, the website implements a search functionality as well as a slide bar that lets you determine the exact length of a song before downloading it.
Wrap Up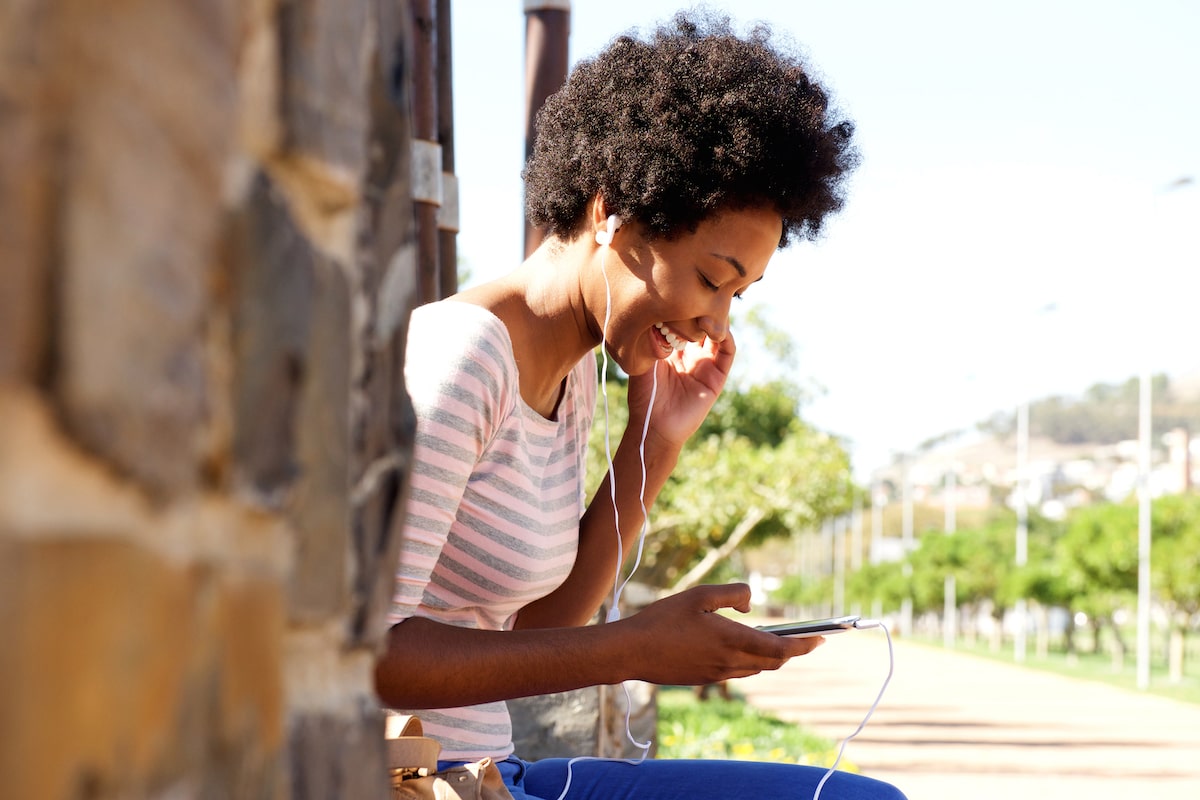 Finding the right background music for YouTube videos isn't as easy as most people would imagine. At the very least, you should assess the licensing status of a track before using it to avoid getting your video suspended. Thankfully, the above-reviewed platforms maintain huge repositories of both free and subscription-based background tracks, available under different licensing requirements.


Reference Links

https://www.marketingcharts.com/industries/retail-and-e-commerce-78248
http://www.ppluk.com/About-Us/News/Press/New-research-shows-customers-value-music-in-bars-and-pubs/