Being a freelance designer can be extremely liberating. No fixed working hours, no manager to boss you around and freedom to work from anywhere you want. But at the same time, being a freelancer can be daunting. Besides doing the actual work, you need to spend huge chunks of your day finding new clients and dealing with administrative tasks. One of these is undoubtedly sales.
Doing sales on your own can be frightening. However, there are quite a few tools that will help you automate most of the sales process, so you can focus on the work you know and love. Here are some of the best sales tools for freelance designers, along with a few reasons why they deserve your attention.
Indy Invoices
Pricing: Free for two invoices.
Subscription: The Indy Pro Bundle is $5.99 per month
Indy is an all-in-one management software that helps self-employed people and small businesses easily manage their invoices. Invoice templates include all the info your clients need and give you the ability to add your personal branding. You can link working hours directly to an  invoice using the Time Tracker tool and save yourself time. The invoice tool uses the industry's most trusted online payment solutions, and clients are one click away from paying using the method of their choice.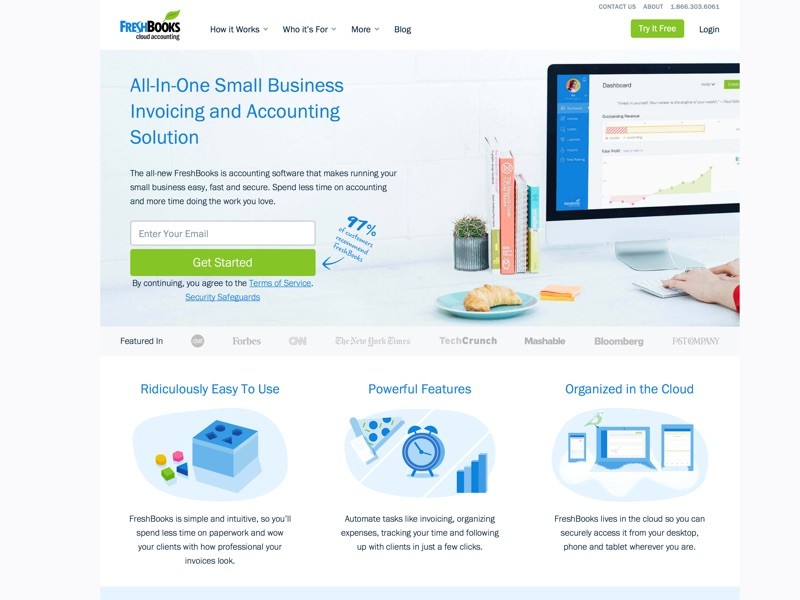 Working for yourself means taking naps whenever you want to. However, it also means managing your own finances, which is much scarier. From sending out invoices to managing your taxes, accounting is a huge part of a freelancer's daily job and Freshbooks makes it all a breeze.
If you're tired of sending out invoices as Microsoft Word files, Freshbooks comes packed with plenty of invoice templates that look great – and you can track when they're paid and send out automatic reminders in case they don't.
It started out as simple invoicing software, but Freshbooks now is a major player in the market with features such as expense tracking, inventories, time tracking, sales tax support, multiple currencies and much more. At just $7.50 per month for the basic plan, it literally pays for itself once you start using it.
If you don't need tons of features that come with Freshbooks (and don't want to pay their monthly fees), Simple Invoices is the tool you need. As its name suggests, it's a piece of software that lets you send and track invoices to see their status. It also has a feature for recurring payments, if you create regular designs for a client. Pricing is simple too – $10 per month ($102 per year) gives you unlimited invoices.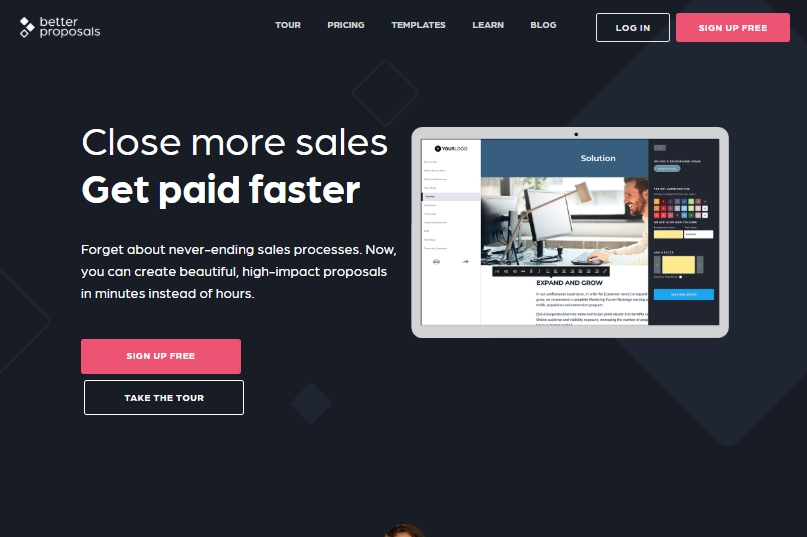 Creating great designs is only half of a job done. Making an offer to clients and convincing them to take it is a whole different thing. Better Proposals is a piece of software that lets you create stylish proposals that help you get more business with ease.
Some of the features of Better Proposals include tracking how much of the proposal was read and how much time was spent on it. Moreover, clients can sign and pay directly within the proposal, which increases your chances of getting the job. It also comes with some neat extras that other proposal software doesn't have, such as support for live chat as the client is reading the proposal.
If you're new to proposal writing, the company website offers a Proposal Writing University, where you can pick up on some basics to make your proposals convert better. If you've written proposals before but need some guidance, check out their report to learn how to write a business proposal in 2019.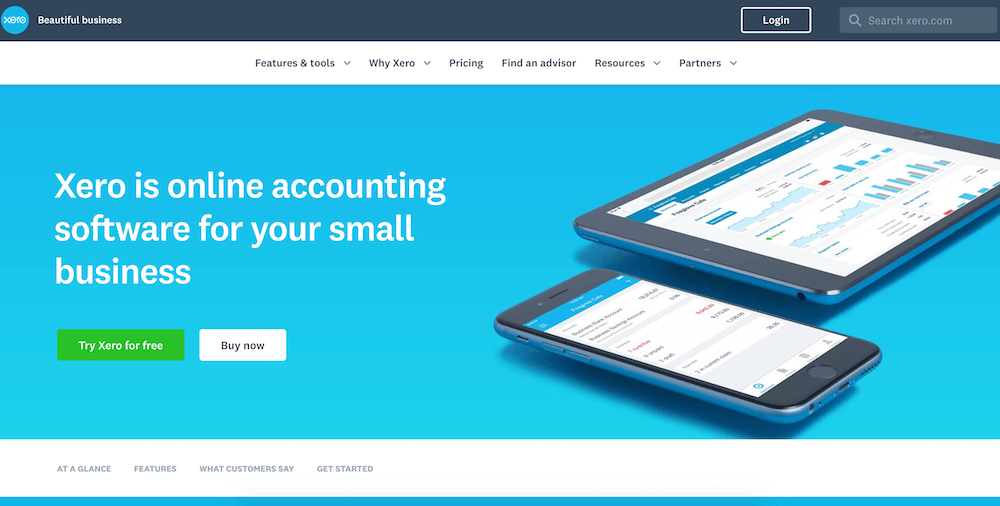 If you ask around with fellow freelance designers, if they're not using Freshbooks, chances are they using Xero. This all-around bookkeeping app is an excellent solution, no matter if you're running a one-man show or a larger design agency.
Boasting over a million active users, Xero has everything you may need from accounting software. Fully cloud-based and boasting over 700 different integrations and a full-blown project management platform, Xero is the number one choice of many freelancers and agencies for a reason.
If you don't need all the bells and whistles, the main dashboard will be just enough for you. With one glance, you can get insights about invoices owed to you as well as the total cash flow in your business. The cheapest plan starts at just $9 per month, but you really need to fork out $30 per month for the middle tier plan to get unlimited access to all features.
Getting more clients and closing more sales means more money, but also more problems. To show your clients you mean business and you run a serious enterprise, you need to be legally covered on all accounts. Plus, not every client will be easy to work with. This is where Termsfeed comes into play.
This free and easy to use tool lets you create legal documents such as terms of service, privacy policies, cookies policies and much more. Although it can't replace a lawyer, it's a great tool to get you on the right path.
Let's say that you have everything covered to make a sale. You have your proposal in place, the clients know your terms and you've sent an invoice which they paid. You're probably rushing to get started with the work, but there's one more thing – the legal contract.
While writing contracts is about as much fun as writing proposals, it doesn't have to be all that bad – you can use Shake. This free tool lets you create different sorts of contracts within minutes. The contracts can be sent and signed through email or within the app itself. Note that once again, Shake does not replace a legal representative, so if you're really concerned about your contracts, hand them over to a professional before sending out to the client.
If you bill per hour, it can be a proper hassle to invoice your clients. After all, who's to believe you that actually spent 5 hours designing a landing page for their website? With a piece of software such as Freelancy, you don't have to worry about that any more.
Freelancy tracks your time so that you can automatically bill your clients exactly what you've worked. Best of all – the pricing is super simple and adjusted to freelancers. One payment of $29.90 (per person) gives you unlimited access to Freelancy for life.
Conclusion
The sales tools needs for different freelance designers will differ just as much as their designs. There is no one tool that works for all design professionals, but this varied choice of great sales apps will make sure every designer out can find something according to their needs and budget.