Last Updated on March 31, 2023
Signing on the dotted line of divorce documents is tough. Period. Not just mentally and emotionally, but financially as well.
This is why many couples will do everything they can to save their marriage, or at the very least try to end it without an attorney. Several even pay a visit to the marriage counselor's office. But as much good as marriage counseling does for some people, for many others, divorce is ultimately the last resort, for better or for worse.
To save yourself from complete financial ruin during the divorce, there are few things you need to start thinking about. These are 7 ways in which you could save money during your divorce.
1. Opt for Online divorce or Do-it-yourself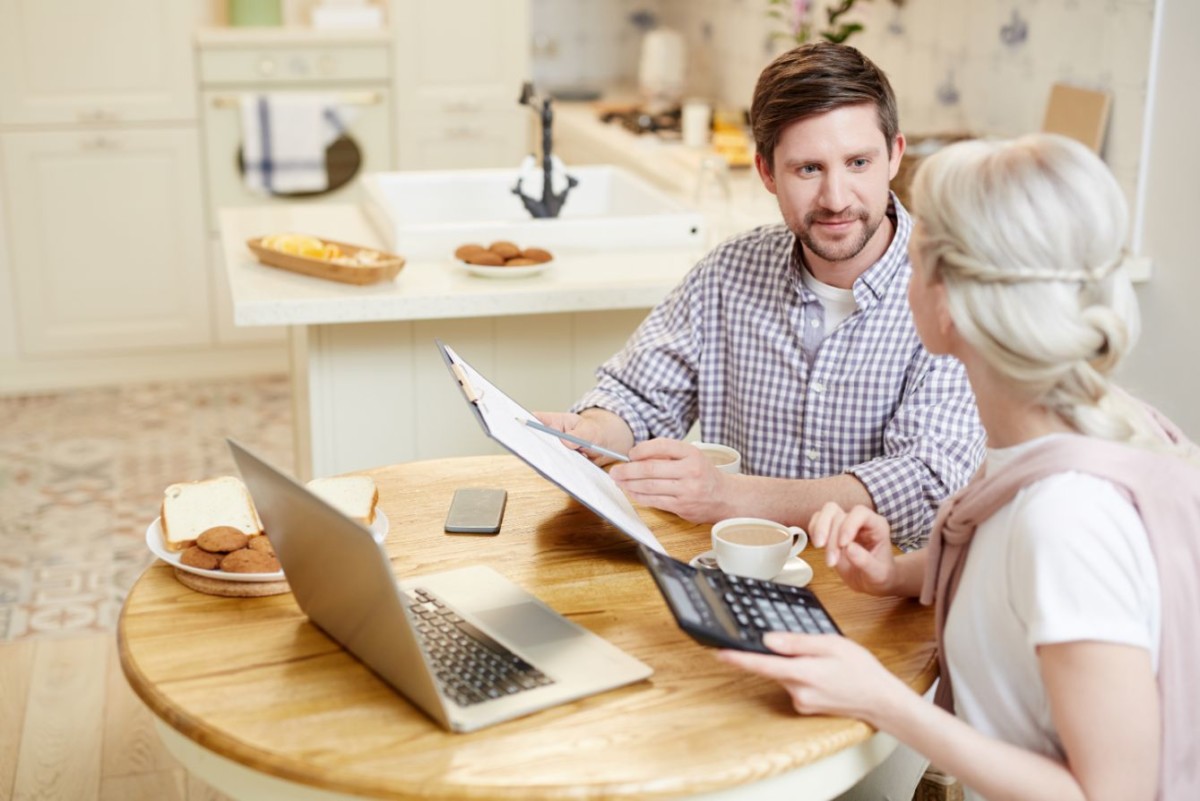 The one sure-shot way of stopping a divorce from becoming an unreasonably enormous financial burden is to opt for online divorce. Couples are increasingly choosing to divorce over the internet, instead of paying hefty legal fees that they cannot afford.
Several online companies offer divorce documents online, which they prepare based on the information you provide. Some companies have in-house attorneys and paralegals, who review your papers before filing them. Other companies who follow a do-it-yourself approach provide you with the form, which you then have to accurately fill out yourself, without any mistakes.
You should try to find out whether your state allows e-filing for online divorce or not. Some states have certain requirements for online divorce filing, so you must do your research and learn about the details.
2. Do your best to avoid litigation
Needless to say, this is the part that takes the most toll, not just on your finances, but on your mental and physical health as well. Couples should try their best to resolve their disagreements amicably, no matter how hard it may seem. Because once the divorce papers are filed in the court, both you and your soon-to-be-ex, will be stuck bearing the substantial financial burden of a court trial.
You stand to lose a lot, so why not try and avoid flushing several thousands of dollars down the drain. If you can work it out, and arrive at a settlement on divorce terms without having to go to trial, then both of you will end up saving lots of money that otherwise would have been used to cover the legal fees of your attorneys. Instead of making the attorney's rich by paying their exuberant hourly fees, put it towards your future happiness in your new life.
Even when using a divorce lawyer is inevitable, it is always prudent to see it as your last option that should only be used if everything else fails. Trial expenses such as fees for attorneys, paralegals, expert witnesses, accountants, and mental health professionals, will mount the longer the trial lasts, creating a mountain of financial burden which only makes the whole situation worse for you. Therefore, do everything in your power to avoid such miserable circumstances.
3. Try to resolve disputes through mediation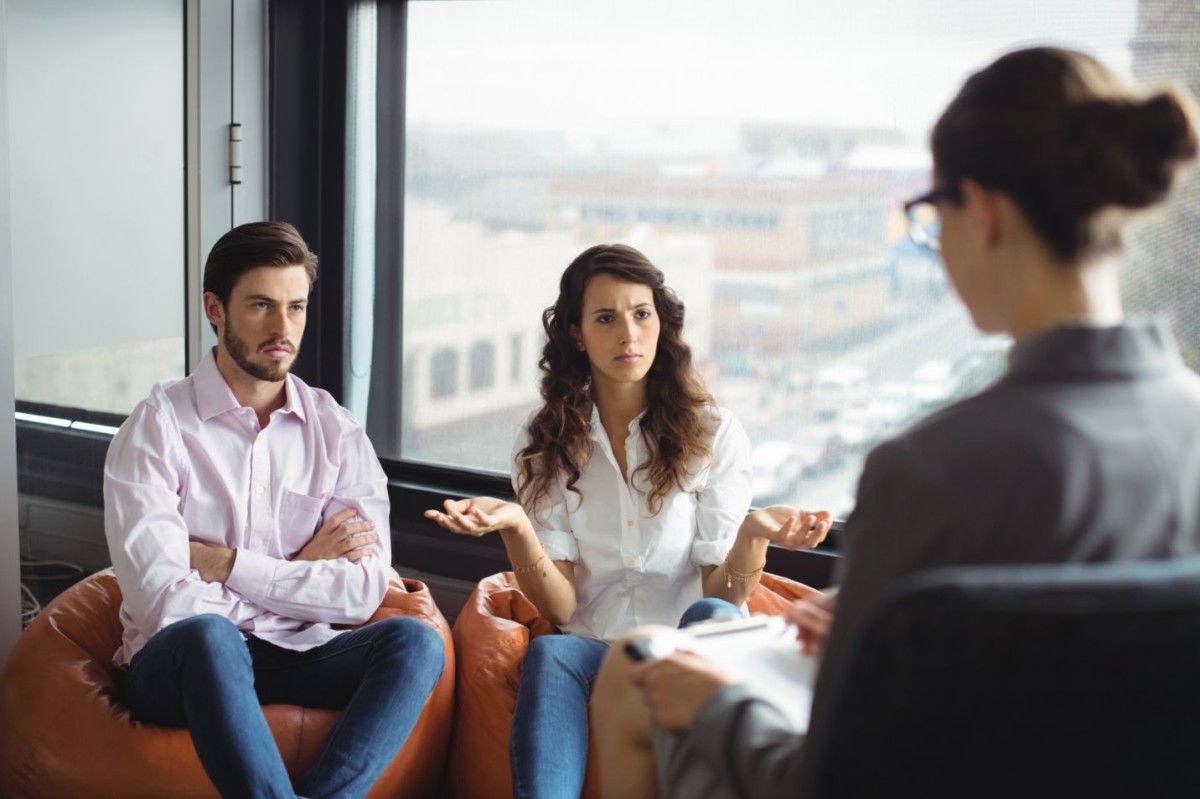 Mediation is a procedure through which a couple agrees to sit down and share their grievances with an unbiased, neutral third party, who has some expertise in tackling negotiations between partners before they officially file their divorce papers and move ahead with legal proceedings. These sit-down sessions are an opportunity to address all the issues that remain unresolved between you and your spouse.
The third party is a neutral observer, who does not have a dog in this fight, and therefore, can provide you both with his/her objective opinion about your disagreements. This will help you and your partner to resolve issues before you go ahead and file. By making an effort to find common ground through mediation, there is a good chance you can avoid trial and separate amicably as a couple saving lots of money.
You and your partner can take as much time as you need to figure out the finer points such as how things should be settled or how assets should be split. By resolving some issues beforehand with the help of mediation, even if you do decide to move ahead with the trial, at least the duration will be shorter, as you would have already gone through many of the issues in detail.
So this will still significantly save you time, making the whole process a lot more inexpensive. Mediators do not proactively make decisions for you. Instead, they just offer you a setting, within which both of you can make your own rules and mutually work out your differences.
4. Start keeping track of your finances
The moment you realize that your marriage is ultimately hurling towards a divorce, you should start paying attention to your household income and expenses. It's important to determine, with the help of your attorney, important factors such as how your assets and debts should be split, and to assess how spousal or child support will be approached. If you'll be filing for sole custody and want to change your child's last name, you'll also need to consider the name change costs and determine whether you'll be able to cover them.
Start keeping track of household bills, food, clothing, entertainment, home maintenance, transportation, child care, and anything that you spend money on. With the help of your bank and credit card statements, try to evaluate previous years' spendings, and to make a calculated guess about future expenses.
5. Pay attention to finer points that may affect alimony, child support, etc.
More often than not, couples are so preoccupied with the here and now of the whole situation, that they do not think that far ahead in the future, even though they should. You should give a deep thought to what you and your soon-to-be ex's life will look like after the divorce. This will give you an insight on how to incorporate other expenses that are inevitable, outside the usual monthly expenses.
These expenses may include holiday trips, vacations, and 'one-time' purchases such as a replacement refrigerator. Also, if you have children, your expenses will gradually evolve from child care and co-curricular to expenses like car insurance and college tuition.
6. Keep calm
It could be extremely hard to keep yourself level-headed in the midst of a divorce. There are pent up frustrations and anger that resurfaces every time you are trying to have a reasonable conversation with your partner. However, allowing emotions to take over your rational decision-making process, during a divorce, can cost you immensely.
Especially, as you and your partner enter the stage of negotiation and settlement discussions. You must stay calm and composed, and think about the consequences of anything you say and do. Letting hurt, frustration and disappointments get in the way of your logical reasoning can do both of you much financial harm in the long run.
7. Pick your battles wisely
If you can, then you must avoid needless confrontations with your spouse. Fighting about every tiny detail is not going to lead you anywhere. You must accept that there are a few things that both of you have to compromise on to get on the same page and agree on a settlement.
Even if there is something that you are adamant about getting, it might not be worth enough, especially after you pay-off all your legal debts. Therefore, it is prudent to pick your battles wisely, and do not engage in unnecessary arguments and fights.
It will only make matters worse, and you already have quite a handful on your plate to deal as it is. So be smart and prepare yourself for compromise.
Pacifying the effects of divorce on your personal life can take months, if not years. However, what one can do almost immediately is to start mitigating the financial adversities that might arise from a divorce. While disentangling your life from your partner, you can keep a few of the above things in mind to prepare ahead of time and keep your divorce relatively affordable, while staying clear of many avoidable liabilities that can needlessly accrue throughout a divorce.