What Is A Screen Recording Software?
A screen recording software, also known as a screen capture app, does exactly what the name implies – it records whatever is happening on your screen. The software can capture a part of the screen or the entire screen and save the recording as a sharable image or video file.

Some of the activities that screen recording software can capture include loading pages, the movement of your cursor, videos, games, webinars, and even error messages. Screen recording apps also let you capture videos from external devices, including your webcam, smartphone, IPTV, and PlayStation. You can even use these tools to draft manuals, create storyboards, or collaborate with your team on a project.
How to Choose the Best Screen Recording Software
Here are the top features to look for in screen recording apps:

• Ability to record the whole screen or a part of it
• Ability to capture images and videos in HD quality
• Ability to capture videos from external devices
• Availability of editing tools that allow you to annotate and highlight the captured information
• Audio recording provisions
• Compatibility with numerous operating systems
• Compatibility with popular audio, image, and video file formats
• Provisions for superimposing a webcam feed over the screen recording
• An intuitive user interface
• Built-in video sharing and exporting tools
• Affordability vis-à-vis reliability

8 Best Screen Recording Software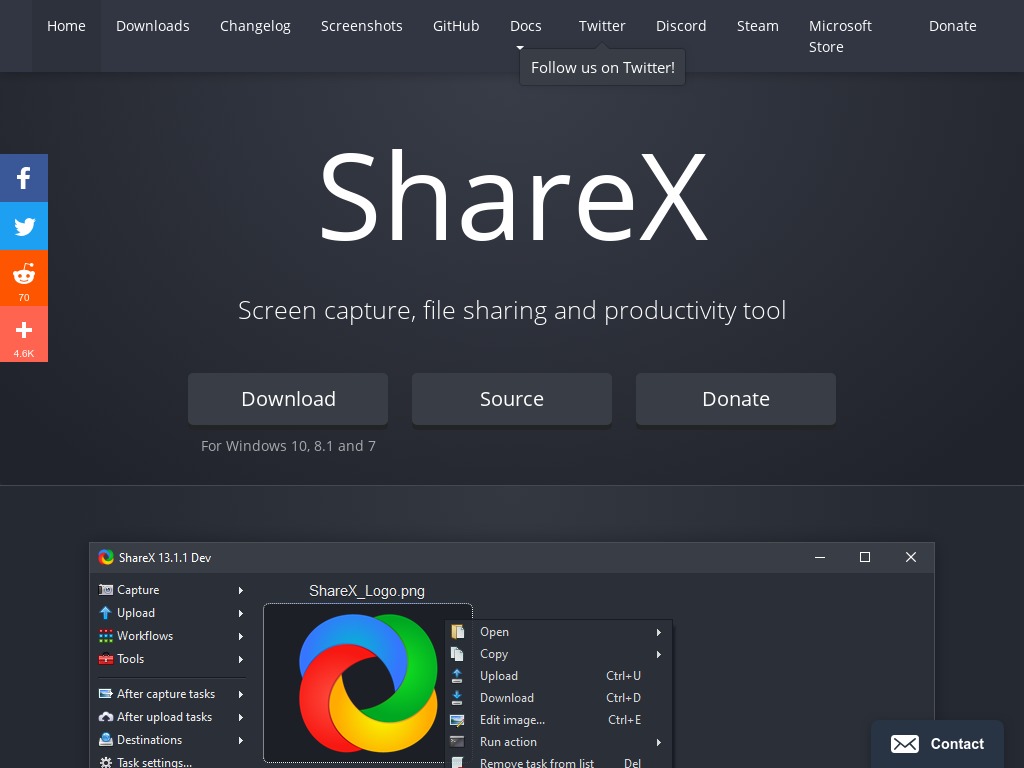 Supported Platforms: Windows

Pricing: Free

ShareX may not be suitable for game recordings, but it's the go-to software for capturing static screen grabs. You'll also love ShareX for its multiple file export options, as well as provisions for capturing your screen as a video file or GIF.

ShareX doesn't limit the length of your videos, neither does it embed unattractive watermarks on your recordings. The software also scores fairly high in terms of user experience. For the most part, you can start recording your screen by simply tapping Shift + Print Screen, and stop recording by tapping Ctrl + Shift + Print Screen.
Supported Platforms: Windows

Pricing: Free

iSpring Free Cam is another screen recording app on this list that comes free of charge. There's no paid version, which means that you can unlock the tool's advanced features without paying a dime. And you don't have to worry about ugly watermarks on your recordings, pop-up ads, or time limit restrictions.

Another thing to love about iSpring Free Cam is that you can record audios from a microphone, as well as system and mouse sounds. The software records videos in HD formats of up to 720p or 1080p, with the possibility of fine-tuning the recordings further. When ready, upload your video footage seamlessly to YouTube.
Supported Platforms: Windows, Linux, and macOS

Pricing: Free

Open Broadcaster Software, popularly known as OBS, is a free screen recording software that streams images and videos in HD. The software is an open-source platform that comes with no invasive ads. It can make recordings at 60FPS (or even higher) and features a host of customizable hotkeys that give you higher control over the recordings.

Also, there are no restrictions on the number or length of videos you can record. Once you've recorded your projects, OBS allows you to stream them live to platforms like YouTube and Twitch, or encode them in FLV formats so you can save them locally.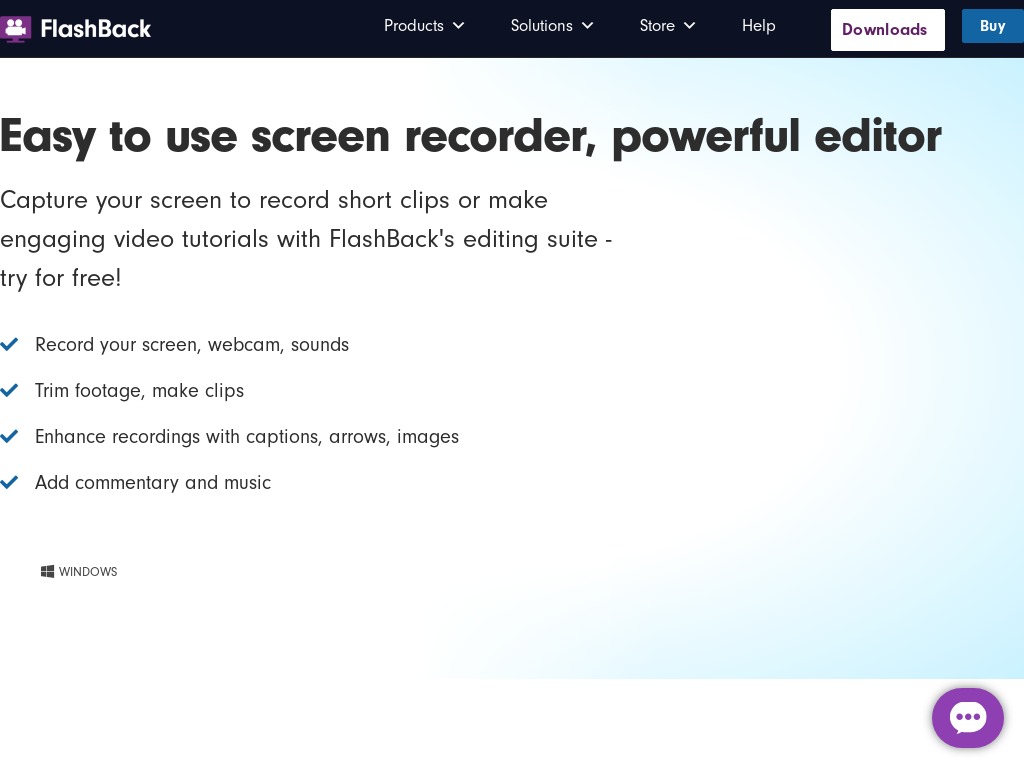 Supported Platforms: Windows

Pricing: Free, although some tools are paid-only

Like OBS, FlashBack Express doesn't impose restrictions on the number or length of videos you can record. Also, the app will let you capture your recordings without adding any ugly watermarks to your creations. It sports an intuitive user interface that any beginner can get a hang of.

There's also the provision of recording the entire screen, a part of the screen, or even a webcam. After creating your recordings, you can use FlashBack Express' editors to fine-tune your images or videos further, before exporting them to your PC, YouTube, or an FTP server.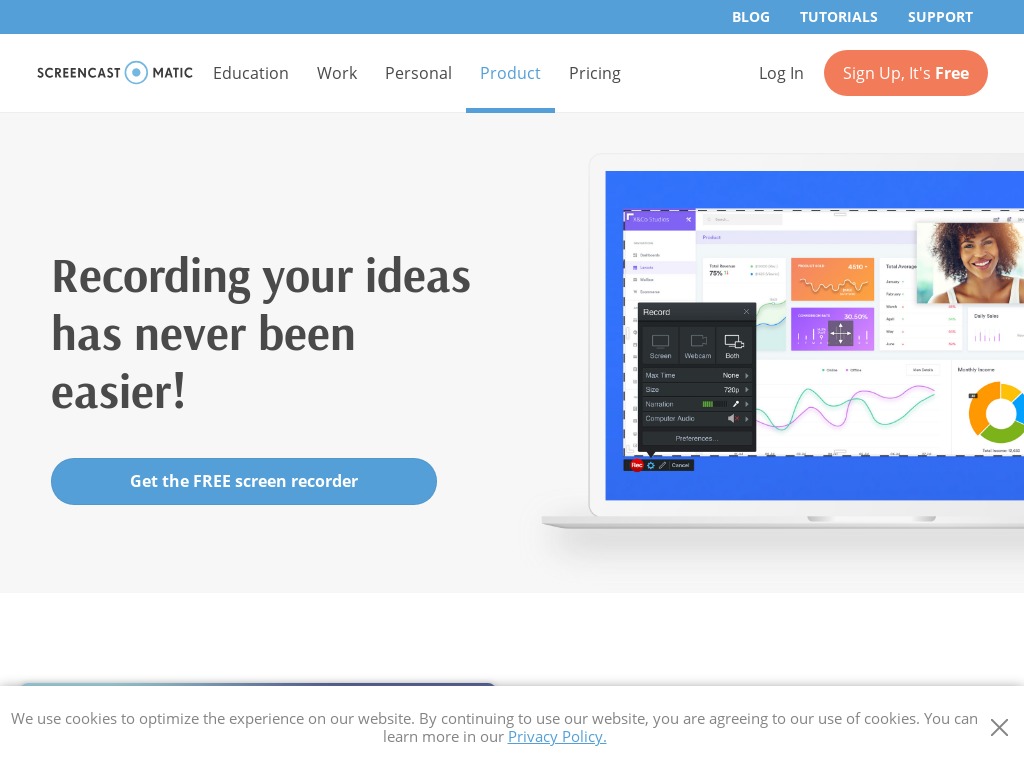 Supported Platforms: Windows, Mac, and Chromebook

Pricing: Free for videos of up to fifteen minutes long, paid plans start from $1.5/month

Screencast-O-Matic is one of the most affordable screen capture apps, with monthly subscription fees starting from as low as $1.5. But even before you upgrade to premium plans, there's a host of features to enjoy with the app's free version. For instance, Screencast-O-Matic allows recordings from both your screen as well as webcam.

And like other screen capture apps we've reviewed here, Screencast-O-Matic lets you upload your creations directly to YouTube. There's also the option of uploading your recordings to Screencast-O-Matic.com's free server host. However recordings made using Screencast-O-Matic's free plan come without system audio, and videos feature watermarks.
Supported Platforms: Chrome

Pricing: Free for videos of up to five minutes, paid plans start from $49/year

Screencastify is ideal for people looking to share numerous short screen recordings. Using the software's free version, you can capture and share lots of videos provided that the maximum length for each video is five minutes. Screencastify comes with a feature-rich toolbox that pops up in your browser's lower left corner during recording.

The toolbox includes cursor settings, where you can toggle the focus bubble, click animations, or auto-hide the cursor during periods of inactivity. There's also a paintbrush that helps you annotate your recordings within a Chrome window. When done, you can upload your creations automatically to Google Classroom or YouTube, or download them for immediate use.
Supported Platforms: Windows and Mac

Pricing: Free 30-day trial period available, paid plans start from $169

If you're looking for a screen capture software that features a clean and clutterless interface, your search ends with Camtasia. The tool is designed with a straightforward interface that lets you choose your capture area and select whether you'd wish you include webcam and microphone inputs or not. After that, click 'Record' and let Camtasia do the rest.

Like most high-end screen capture apps, Camtasia comes with a powerful video editor that allows you to click and drag your desired effects. The software even provides tutorial videos highlighting how to leverage its editing tools.
Supported Platforms: Windows

Pricing: Free 30-day trial period available, paid plans start from $14.99/month

Adobe Presenter is not exactly the best screen recording software if you're a bit strapped for cash. But for $14.99/month or a standard license of $499, you'll enjoy unhindered access to the app's truckload of features.

Some of Adobe Presenter's defining features include the ability to create interactive quizzes using HTML5, as well as provisions for panning, trimming, or zooming video files. What's more – you can even use Presenter to embed YouTube videos. Once your recordings are ready, simply use the Adobe Connect Server to save your works on the cloud.
Conclusion
There goes our definitive list of the most powerful and effective screen recording apps. While choosing a screen capture software, remember to select an app that comes with numerous advanced features, works on various operating systems, and is reasonably affordable. Most importantly, opt for a tool that serves your individual needs.