Selling stock photos ranks among the top ways to make money online. Whether you're a professional photographer or an amateur looking to earn some extra bucks on the side, there are tons of websites that pay commissions for photos.

The following is a rundown of the top ten places to sell your photos on the internet: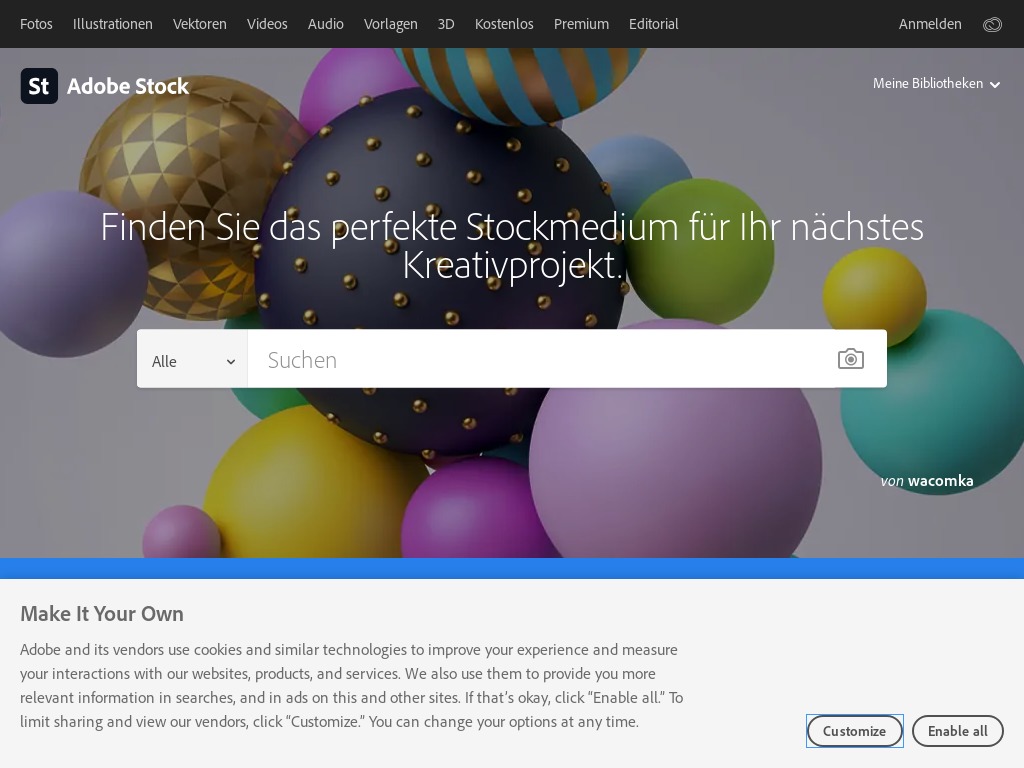 Average Commission: 20-60% per image

Formerly known as Fotolia, Adobe Stock is one of the best places to sell your photos online. The website has been around for more than ten years and was designed by the makers of popular photo-editing software like Adobe Photoshop and Lightroom. That already speaks volumes about its credibility as a stock photo marketplace.

Photos you upload on Adobe Stock are shared across all other Adobe applications. Therefore, you're assured that your photography works will be viewed by millions of potential buyers worldwide. Plus, you don't need to surrender exclusive selling rights to your photos.
Average Commission: 95% per image

Etsy needs no introduction. Over the years, the company has successfully marketed itself as the best online marketplace to trade unique handmade goods. Now, it turns out you could also sell your stock photos on Etsy and earn some dollars on the side.

One of the best reasons you should consider selling your photos on Etsy is the platform's large audience, which nears 40 million. What's more – a substantial fraction of Etsy users are people who are ready to purchase your stock images. The website also offers you different ways to sell your images and lets you price your own photos.
Average Commission: 20-30% per image

Shutterstock is another popular stock photo marketplace that prides itself in its long industry presence. The website has been helping photographers to sell their works on its platform for more than fifteen years. Shutterstock allows people to purchase your images royalty-free, which means the site attracts millions of potential buyers. In fact, the website claims to have paid upwards of $500 million worth of image sales worldwide.

And although Shutterstock offers its images royalty-free, the platform allows you to copyright-protect your photos. It also credits you, which could go a long way in marketing your photography skills.
Average Commission: 40-50% per image

Alamy has earned thousands of positive reviews for its incredible ease of use. You can sell your photos on the platform without going through complicated rules. The licensing costs are easy to grasp too.

Another thing to love about Alamy is that it offers a direct purchase option, as opposed to using subscriptions or credits. The direct purchase option reflects favorably in terms of the commissions you can earn on the platform. However, note that Alamy only allows purchases in popular currencies like US dollars, British pounds, and Euros.
Average Commission: 20% per image

The fact that Getty Images keeps 80% and only pays out 20% for every image sold on the platform may come as a drawback for some people. But it's by no means a deal-breaker, considering the website's remarkable success rate as far as online photo selling is concerned.

Being one of the first online companies ever to begin licensing stock imagery, Getty Images now enjoys substantial reputation and traffic, which translates to more potential sales. The site only accepts quality images, so the fact that you can upload your works on the marketplace already means that your photography skills are exceptional.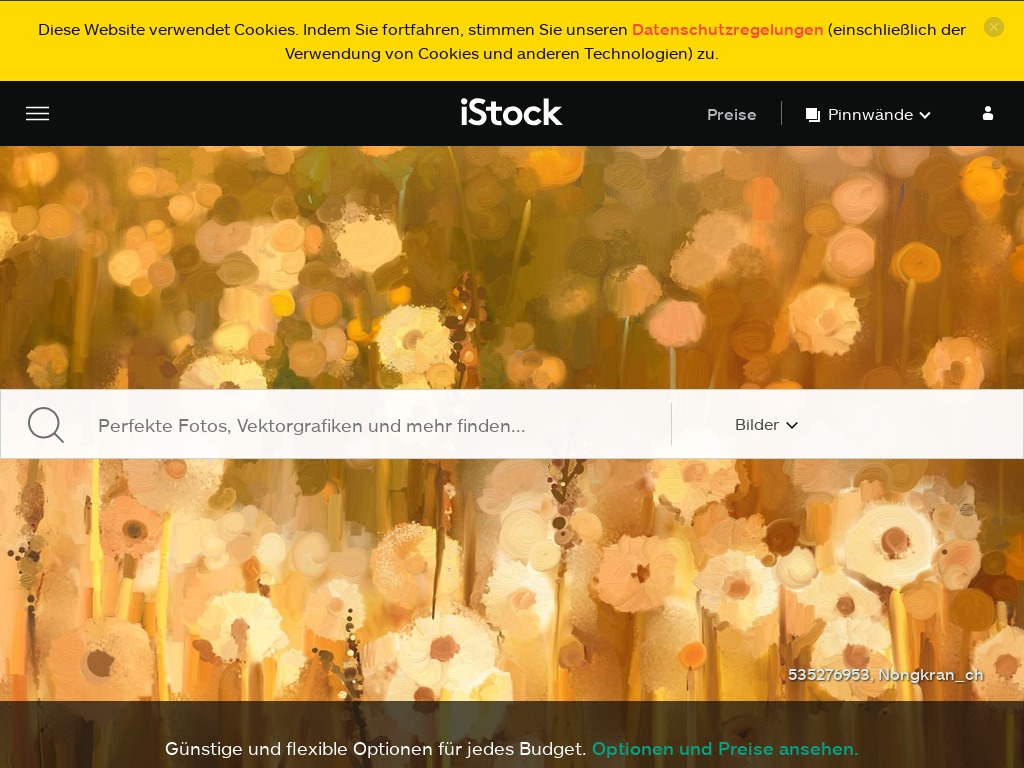 Average Commission: 15-45% per image

iStock Photo is another product by Getty Images, which lends credence to its reputation as a stock photo marketplace. Like Alamy, iStock Photos offers tools that are geared towards helping users understand how to use the website.

The platform purchases photos drawn from various niches, ranging from nature and wildlife to landscapes, food, cities, people, etc. It offers reasonable commissions, which increase steadily depending on your popularity on the platform. The only notable drawback with iStock Photo is the website's stringent rules surrounding the capturing of photographs in certain places.
Average Commission: 30-60% per image

123RF scores highly in terms of its payout rates, with up to 60% royalties for your works. Generally, your earnings on 123RF depend on your level of engagement on the platform. The more active you are, the higher your commissions for every sale made.

But that's the only thing to love about this website. With over 12 million active monthly users, you can be sure your photos won't be gathering dust on 123RF's shelves. The platform is also renowned for its quick approval process and favorable licensing policies, where you can retain the ownership of your photos.
Average Commission: 50-75% per image

Stocksy uses a strict admission policy where the site only accepts photos periodically. While that may be a turnoff for some people, it actually prevents the website from maintaining a huge database of redundant and non-selling photos.

If you're lucky to be accepted into the Stocksy platform, you'll be earning as much as a 50% commission for every standard royalty-free photo and 75% for extended licensing. The website also boasts a fairly large user base. However, note that Stocksy requires exclusivity of your images. But considering the commissions, you won't mind surrendering the rights to your images to the website.
Average Commission: 40-50%

Can Stock Photo is a great platform if you're looking for a website that allows you to sell your photos fast. With this website, you won't need to incur any submission fees or monthly subscriptions. To get started on the platform, you'll start by submitting three quality images to the site's editors. After that, you'll wait for 24 hours to be approved.

All approved photos are posted on one of the world's largest stock image databases, Fotosearch. While Can Stock Photo promises higher commissions, it's important to note that you can only withdraw a minimum balance of $50.
Average Commission: 85% per image

Fotomoto is not exactly an online photo marketplace. Instead, it's a widget designed to integrate with your website and help you market your photos. In essence, you should consider using Fotomoto if you're thinking of selling your images on your own website, which is actually one of the top ways to sell photos on the internet.

After integrating Fotomoto with your website, you can customize it to highlight your branding information, including your slogans and logo. That way, customers trying to purchase your images will learn a thing or two about your brand, which helps with your brand awareness campaigns.
Wrap Up
Evidently, there are scores of places where you can sell your photos online. However, you should understand the kind of photographs that are actually in demand. Some of the most sought-after photos include images of people, food, tools and gadgets, cities, as well as nature and landscapes. Happy selling!