Last Updated on March 31, 2023
As you venture into the world of Human Resources (HR) as an aspiring HR professional, you are bound to come across the various HR job openings this field has to offer and the responsibilities and duties they entail.
If you have decided to get into the HR world and are looking to work your way up, chances are you are aware of the different available HR positions and the fact that you have to work your way up. Going for the job of an HR generalist can do you a lot of good. You will need to know the following if you are wondering how to become an HR generalist.
Who is a Human Resource Generalist? And What is an HR Generalist's Job?
In short, an HR generalist is known to take care of a plethora of company processes and responsibilities at a lower level compared to say, the HR manager. Some of these responsibilities are employee hiring and compensation, administration, and so forth.
Given how organizations are always on the lookout for new, promising talent, HR generalists always find themselves busy looking for and getting new candidates, screening them, and setting up interviews for them with the hiring team. Additionally, they keep the employment offer ready, fix salaries for the hired employees, and conduct background checks on them to ensure safety.
Secondly, HR generalists work with managers to boost the company's performance. As an HR generalist, you must be acutely aware of whatever happens within the organization and make sure every employee is treated fairly. HR generalists need to be present as a witness when the direct supervisor terminates an employee. Termination cannot happen without consulting the HR. Additionally, when employees decide to leave the organization, it is up to the HR generalist to find out the reason for departure so that the feedback can be used to improve the organization.
How do you become an HR generalist?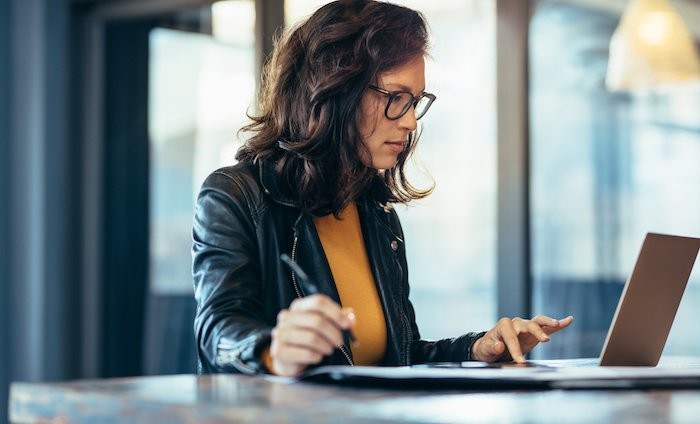 You should know that there exists a variety of ways to become an HR generalist. You could decide to get a business degree with a focus on HR or get into organizational behavior, and of course, get as much experience as you can on the job.
In addition to this, you could look for organizations that offer certification, examples of which include Human Resources Management Institute (HRMI) and Human Resources Certification Institute (HRCI). Another option is to look for providers of specialized HR courses.
Finally, getting hands-on experience is the answer to a lot of your questions at the moment. While you rack up many degrees, you will need to be capable in the HR department and get a grip on HR processes to secure a position as an HR generalist or any other job for that matter. You need to be good at compliance and management.
SHRM Certification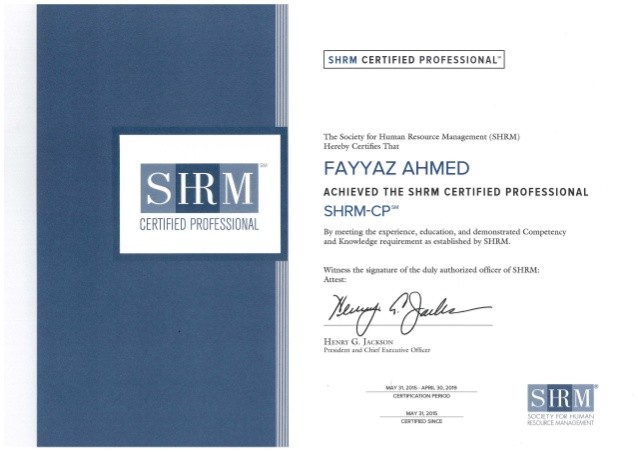 The Society for Human Resource Management (SHRM) offers you the chance to set yourself apart from the crowd by giving you an immense amount of skills and knowledge. An SHRM certification can turn you into an expert and a sought after leader in the HR world.
SHRM Certified Professional (SHRM-CP)
This certification is for HR professionals who are capable of serving as a point of contact for stakeholders and other staff, conduct operational HR processes and functions, and deliver HR services.
SHRM Senior Certified Professional (SHRM-SCP)
This certification program is for HR professionals who are known to design and formulate strategies, act as influencers in the HR community, and lead, match HR strategies to company goals and evaluate performance metrics.
SHRM Certified Professional (CP) Certification for STUDENTS:
This certification program is for students who are doing an undergraduate course or graduate degree course and have a minimum of 500 hours of practical HR experience in an internship. If you are taking this exam, you can also expect to receive a comprehensive learning module.
Why opt for the SHRM Certification?
It is natural for anyone to be slightly skeptical and wonder if this certification course is really required. Here's why you are better off with a course like this:
Based on Competency
Considering how HR does not revolve only around facts and statistics, but also your ability to use that information in the organization, this certification is essential if you are looking to find out how you can apply the knowledge you receive in the most effective way possible.
Relevance
This certification is connected to situations that you may experience on the job, which means that you will be better equipped to deal with issues and challenges as they come. Most examinees maintain that the exams for this certification are relevant to the HR jobs available today.
Backed by SHRM
This is another point in SHRM certification's favor. SHRM is recognized as the only HR certification that is offered by the planet's largest HR membership organization. In other words, SHRM is a leader in the world of HR professional development and is known to have supported over a hundred thousand employers.
If you are looking to boost your credibility and value as an employee in the field of HR, getting an SHRM certification can bring you an immense amount of value.