Last Updated on March 8, 2022
It's only human to seek out thrill-inspiring activities. We constantly long for experiences that can help us pursue our full measure of happiness. Fortunately, there's a whole lot of thrill-inspiring activities to try out, ranging from traveling to shopping, playing your favorite sports, pursuing a hobby, etc.
But contrary to popular belief, true happiness doesn't consist in pursuing complex or expensive activities. It's often the simple pleasures that count. As the saying goes, "the best things in life are free."

Interestingly, most of life's tremendously satisfying pleasures are all around us. Only that we never take our time to appreciate their existence.
Read on as we uncover the 35 simple pleasures in life that don't cost a thing.
1. The first sip of coffee in the morning
Studies have shown that coffee provides numerous health benefits (1). But those benefits aside, nothing beats the magical feeling of taking the first sip of coffee in the morning.
2. Watching the sun set
For nature lovers, nothing epitomizes surreal beauty better than the sight of the sun sinking beneath the horizon.
3. Stargazing
Stargazing is a common pastime for love birds. But it can be a thrill-seeking activity for just about anyone. All you need to do is sit down beside the swimming pool or on your lawn and marvel at the constellations.
4. Sleeping on a rainy day
Ah, the sound of raindrops gently beating against the window as you try to catch some sleep! Give me that any day.
5. Sleeping on freshly washed sheets
This is another simple pleasure that's often overlooked. It's more satisfying if the sheets are bathed in your favorite fragrance.
6. The feeling of warm sand between your toes
There's hardly ever a dull moment spent at the beach. But if you've never relished the experience of warm sand between your toes, then I fear to admit that all your beach experiences have been far from perfect.
7. Hearing the right song at the right time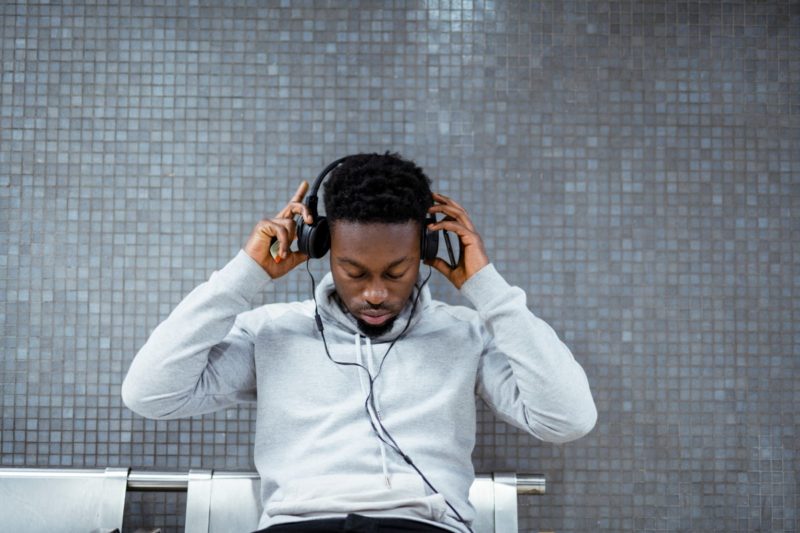 Having your favorite music suddenly play on the radio can be quite uplifting. The feeling is more satisfying if the song plays just when you needed to hear it.
8. Watching an inspirational movie
Movies are accurate depictions of real-life events. Whether you're facing hard times or not, an inspirational movie can bring a smile to your face and help you forget your worries, albeit momentarily.
9. Reading a scintillating book
Books, just like music and films, can be a major source of inspiration. The convention is to choose a book in an unfamiliar genre.
10. Listening to a motivational speaker
Pep talk isn't only for the distraught. They're also some of the simple pleasures that can leave lasting impressions in our lives. The good news is that there are plenty of motivational speakers dedicated to sharing invaluable life skills on success and happiness (2).
11. Having someone share a funny joke or account
An insanely hilarious joke or account can liven up an otherwise boring day. That's especially true if the narration comes right off the horse's mouth.
12. Recalling a past event, especially an amusing one
You don't have to hear a perfect joke to laugh your ass off. Just think of a past event, maybe a time you goofed big time, and laugh until you nearly wet your pants.
13. Seeing someone you love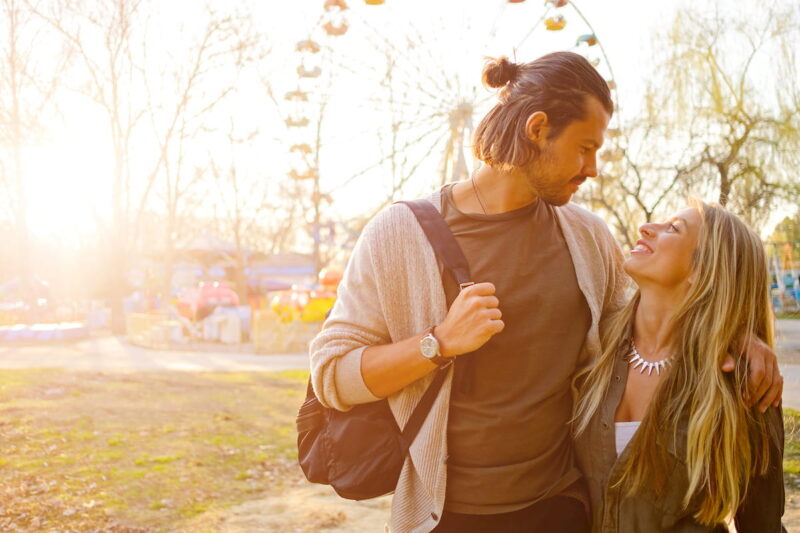 It doesn't matter if they were just with you a minute ago. Seeing someone you love inspires pleasure each time.
14. Dancing
The fact that you were born with two left feet shouldn't deter you from busting a dance move. Whether in the kitchen preparing a sumptuous dinner or in the elevator, always spare some thought for dancing.
15. Picking up a familiar smell
The smell of familiarity in the air can be incredibly therapeutic. That's especially true when you suddenly pick up the scent of your favorite foods or fragrance.
16. Making brief eye contact with someone of the opposite sex
You're walking in the streets or are part of a round-table discussion. You suddenly make direct eye contact with a person of the opposite sex. The feeling is simply magical.
17. Saying the same thing simultaneously
Saying the same word simultaneously is not only elating. It can also make you wonder for a moment whether the other person is your soul mate.
18. Skinny dipping
Mysterious as it may sound, there's something truly magical about taking a dip in your birthday suit.
19. Getting a hot shower after a long day
If you're averse to the idea of skinny-dipping, perhaps you won't go wrong with a hot shower after a long, stressful day.
20. Cuddling
Have you ever snuggled in bed with someone you truly love? Every moment can seem like an eternity.
21. Holding hands
It doesn't matter whether you're doing this with your partner, friend, sibling, or kid. Walking hand-in-hand has a way of exciting our deepest emotions.
22. The feeling after a successful workout
Whether you've just done a few push-ups or completed a whole workout program, there's always a sense of accomplishment that comes with completing a great workout.
23. The feeling after completing a major project
Much like completing a great workout, there's also something liberating about finishing a major project.
24. Hugging your babies
For most parents, nothing comes close to the joyous feeling of hugging their babies. The babies can be of any age or number. Sometimes, the older and the more they are, the better the feeling.
25. Getting a handwritten note in the mail
In this digital era, rarely do people sit down to craft a handwritten letter. So, it's understandable why receiving such a mail from your friend or relative evokes a magical feeling.
26. Unexpected good news
Any piece of good news is worth hearing when it's totally unexpected. Like receiving a phone call that your last interview was successful or that you're expecting your first child.
27. Seeing your debts shrink
The fact that your debts are shrinking can give you the joy knowing you're on the right path towards financial independence. The good news is that there are numerous debt management strategies (3) that you can implement to reduce your debt.
28. Checking something off your to-do list
Debts and to-do lists have one thing in common – they both excite happiness as they shrink.
29. Finding money you didn't know you had
We've all been there. You're rummaging through your pockets or drawer for your car keys then boom – you stumble upon a 100-dollar bill you didn't know you had. What usually follows is a wide grin across our faces.
30. Taking a cat nap
Ever wondered why cats sleep at least two-thirds of their day but are never really sound asleep? Well, you can experience this magical feeling by taking a cat nap. 5 – 10 minutes is fine. It doesn't even matter if you fall asleep. Just close your eyes and relish this magical feeling.
31. Being home alone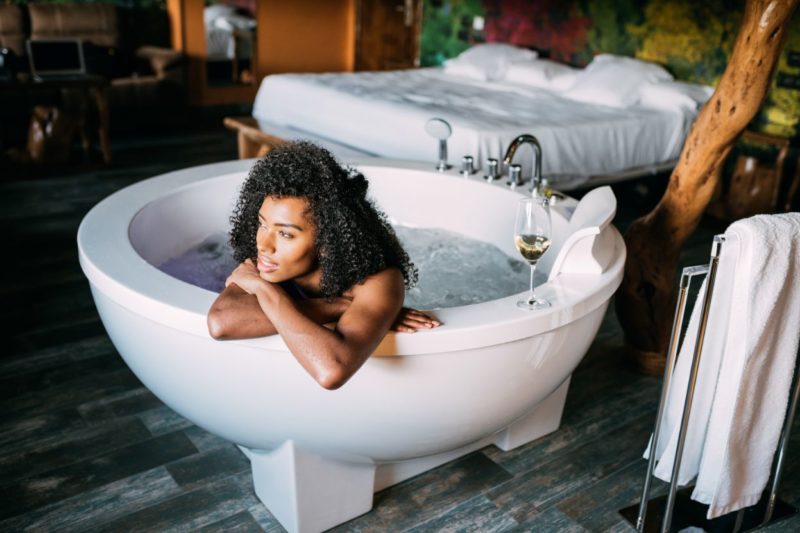 Being home alone comes with different blessings to different people. For some, it means binge-watching their favorite television series. And for others, it's all about getting naughty with the pets. But many times, the mere fact that you're home alone is enough to inspire a sense of satisfaction.
32. Performing yoga or meditation
Yoga and meditation are perfect ways to exercise our minds and connect with our higher power. Either way, they're simple pleasures that can produce lasting happiness.
33. Flowers coming to bloom
Ah, that glorious feeling when your garden suddenly turns into a stunning spectacle on a spring day.
34. Getting a great parking space
Although it may not seem like much, it's quite relieving to know you won't have to drive around the blocks waiting for a parking space to avail itself.
35. Having an uncluttered room/office
There are numerous benefits of having an uncluttered room or office (4). Most notably, uncluttered space translates to a tidy mind. That explains the sense of happiness that usually comes when you know your bedroom closet or office drawers contain only the items you need.
Conclusion
As you can see, many of the simple pleasures in life are ordinary experiences we often take for granted. If you're craving true happiness and personal satisfaction, you should definitely start embracing and relishing these habits.