Writing a catchy resume is a tough balancing act between highlighting your top academic qualifications and best creative abilities.

And since resumes should be short and sweet, there's only too much space to capture your most outstanding skills.

But what if you're gifted in multiple talents, how do you determine which skills to highlight on your resume?

Read on as we uncover the top 20 skills to include on a resume and how to include them.
Types of Skills
There are two fundamental types of skills, namely hard skills and soft skills.

Hard skills refer to the technical (and usually measurable) abilities that are specific to a particular job. In essence, hard skills can be graded. They can also be transferred from one person to another through teaching and training.

Some of the common hard skills include:

• Computer skills
• Data analysis
• Driving experience
• Experience with Adobe programs
• Foreign languages
• Machine operation
• Network security
• Programming languages, such as Java, Python, Ruby, etc
• Project management
• Public speaking experience
• Retail experience
• SEO experience
• Social media management
• Web and graphic design
• Writing skills

On the other hand, soft skills refer to interpersonal or creative abilities that are specific to an individual. Soft skills speak to your individual character and personality, and unlike hard skills, they are not transferrable. Although most soft skills are inborn, others can be acquired and perfected over time.

Examples of soft skills include:

• Ability to work under pressure
• Adaptability and flexibility
• Attention to detail
• Communication
• Critical thinking
• Empathy
• Integrity and honesty
• Leadership
• Motivation
• Ongoing education
• Problem-solving
• Teamwork
• Time management

As we've already highlighted, hard skills are teachable and transferrable, whereas soft skills are specific to a job seeker's personality. However, these skills are usually complementary.

For instance, if you're a machine operator who's attentive to detail, you're likely to detect glitches in a machine system early enough, then fix them to avoid possible breakdowns.

When writing a resume, it's prudent to highlight both your top hard skills and soft skills. That way, you'll come across as a well-rounded job seeker, thereby increasing your chances of landing the job.
How Do You Identify Your Best Skills?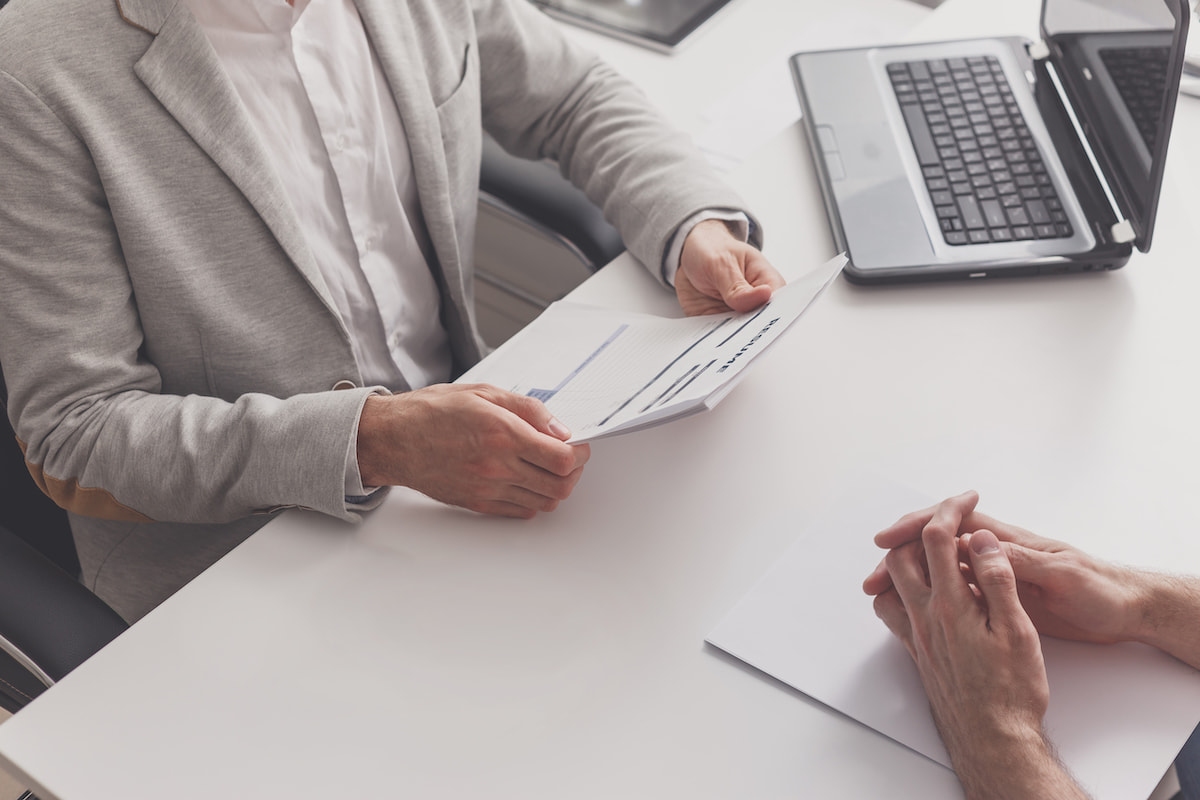 As you shall find, hard skills are relatively easy to identify than soft skills.

For instance, it's easy to tell that you're proficient in a foreign language, provided that you can speak the language fluently with a native speaker. Similarly, you can easily know that you're a software developer as long as you can build an app from scratch.

Generally, the following are some of the ways to identify your skills:

i. Consider your academic qualifications

As hard skills are normally taught in school and graded, they mostly come with certificates.

If you're a qualified programmer, your academic transcripts will clearly indicate the specific programming language that you studied and excelled in.

ii. Consider your awards and achievements

If you've been the recipient of any award, that's another clear indication that you could be endowed with certain skills.

Perhaps you rallied your community in supporting a cause and was recognized for it, which makes you a great community mobilizer. Or, you've been awarded for observing time throughout your company's board meetings the previous year, in which case you're an excellent time manager.

iii. Consider what your friends, relatives, or peers say about you

Are you constantly selected to deliver keynote speeches in family gatherings or corporate meetings? It might never have occurred to you but you could be a talented public speaker.

Or maybe you always receive invitations to arbitrate family feuds. Unknown to you, you could be skilled in problem-solving.

If you're still struggling to identify your skills, you could consider asking your friends and peers what they think about you. The answers that they give will clue you in on the outstanding interpersonal abilities that you possess.

iv. Discuss with professionals

If it comes down to it, talk with professionals already working in a similar field or position as the one you're applying for.

They'll be happy to share with you some of the top skills that the job demands.
Top 10 Hard Skills to Include In Your Resume
1. Computer Knowledge
Many professions require proficiency in computer applications, such as word processing and spreadsheets. Fluency in coding languages is an added advantage.
2. Web and Graphic Design
If you're responding to a job advertisement by a startup, skills in web and graphic design will be quite handy. That's because it will only be a matter of time before the company decides to move some of its operations online, and that will call for a web or graphic designer.
3. Data Analysis
Data Analysis is another instrumental skill, considering the popularity of Big Data. If you can analyze metrics and deduce practical applications from it, you're good to go.
4. Writing Skills
This is a must-have skill, especially for jobs that involve working directly with clients. In fact, your best chance to demonstrate your writing skills is through the cover letter that you send to the recruiter.
5. Driving Experience
Imagine working as a secretary to the CEO of a blue-chip company when you can hardly move his car out of the parking lot! Not only is this embarrassing, but it may prevent you from landing that secretarial position in the first place.
6. Search Engine Optimization (SEO) Experience
You don't need to own a top-rated SEO agency. Basic knowledge of content creation, keyword manipulation, and link building is just enough to qualify you as an SEO expert.
7. Social Media Management (SMM) Experience
How well can you engage a company's clientele and prospects on social media? Can your social media engagements boost your company's brand value or push clients and prospects away?
8. Administrative Skills
Administrative skills include things like planning, organizing, managing files, scheduling, writing emails, etc. Even if the position you're applying for isn't administrative in nature, it pays to possess these skills.
9. Marketing
A company's marketing isn't a preserve of the sales and marketing or public relations departments. Those who work in retail-based companies will agree that everyone is technically a sales ambassador, regardless of their position in the company.
10. Foreign Languages
Being bilingual or multilingual can be an added advantage when applying for the job. You never know when the company may open stores overseas and require someone who can speak the local languages.
Top 10 Soft Skills to Include In Your Resume
1. Communication
This is probably the most important soft skill to include in your resume. Whether you're working online or from a physical office, you'll need to communicate somehow with your boss, coworkers, clients, etc.
2. Teamwork
Even if you prefer to work alone, there will be assignments that require teamwork. And your boss won't need you to be a spectator watching things unfold from the sidelines, but an active participant throughout the assignment.
3. Critical Thinking
Can you think logically and thoughtfully to come up with newer and better ways of doing things? Then most companies will be happy to hire you.
4. Problem Solving
Not to be confused with critical thinking, problem-solving involves coming up with quick yet practical solutions, especially to salvage a company from a potentially disastrous situation.
5. Adaptability
Many companies prefer hiring employees who're dynamic and flexible enough to adapt to every situation.
6. Attention to Detail
Certain jobs, such as accounting, call for someone who's highly attentive to detail. You'll need to account for every dollar spent and ensure it's spent for the intended purpose.
7. Emotional Intelligence
Emotional Intelligence refers to the ability to manage your own as well as other people's emotions. Yes, there are times when some of your coworkers will be grumpy all day long. If you're emotionally intelligent, you'll know straight away that such are the times to avoid undue confrontations with them.
8. Organization
Although we highlighted this as a hard skill, it also qualifies as a soft skill, especially if it's inborn as opposed to studied in school.
9. Leadership
Employers want someone who can take charge and steer the company in the right direction in their absence. Which makes leadership a fundamental soft skill to include in a resume.
10. Time Management
Turning up for a job interview too early or too late already gives the wrong impression about your time management skills. It's worse if you had included this skill in your resume, as it also means you're dishonest.
Remember…
Knowing the skills to include on a resume isn't enough. You should also determine how to include them. The conventional wisdom is to review a job description first and research the company to find out what skills they might be looking for. Then, you can choose to list those skills either in the 'professional experience' section or have a separate section for them. Most importantly, remember to only highlight the skills that you truly possess.