Almost all businesses, large or small are currently taking advantage of social media marketing to connect and reach target customers virtually, fast and effortlessly. In fact, small businesses have taken advantage of social media for branding and marketing purposes.
According to a study, 74% of customers rely mostly on social media to make informed buying decisions. Equally, small businesses use social media networks to track and gather information about their competition. These facts prove that social media a key tool for small businesses worldwide.
In this post, we will learn about the top 10 social media marketing services for small businesses.
But before we get into the meat of this article, we will delve a bit about social media marketing and its importance for digital marketing.
Social Media Marketing and Its Importance for Digital Marketing
Social media marketing, also known as SMM is a kind of online marketing that entails creating of content and distributing it across multiple social media channels for branding and marketing purposes. It involves posting of text, image, video and other types of content aimed at attracting engagement.
The tremendous growth of social media networking sites in today digital world has attracted companies to venture into social media marketing in their digital marketing strategies. This is because it is one of the best ways to connect with customers.
Why Social Media Marketing Is Important for Digital Marketing
Improves Brand Recognition
Many people are actively engaging on social media which makes it an effective digital marketing platform you can use to make your business known to many people worldwide.
You simply need to create social media profiles for your small business and start connecting with others. With a good social media strategy, you can significantly increase your brand awareness.
Customer Engagement
Social media marketing is an effective way to engage and build relationships with customers. By actively engaging with your customers, you also increase the chances of conversion. Remember, communicating and engaging with your customers is one of the powerful ways to win their hearts and then tell them more about your business.
Social Media Marketing Improve Brand Fidelity.
When you become active on social media, you become more accessible to your customers and potential customers. This way they can connect with you easily. When you connect with them through social media, you improve customer retention and loyalty. Note that building a loyal customer base is crucial for every kind of business.
Increase Website Traffic
Social media marketing makes it easy for many people to know about the existence of your business and this increase traffic as people are searching for you with target keywords.
When you place your profiles across multiple channels with links to your website, you provide a channel to lead the potential customer to your product listing which might lead to conversion. However, you must ensure the content you share on social media is high quality to enable people to click on the links you share.
Cuts Down on Marketing Costs
There are plenty of customers out there that are doing big with social media marketing. Equally, there are brands that are poor on social media and are not getting better results.
Social media marketing is not just creating and sharing of content but is developing content and strategy needed by the business. You could decide to use paid advertising on Facebook and Twitter which is also more affordable than using traditional advertisement.
Social media marketing is a powerful technique that when implemented appropriately can attract more customers, increase traffic and generate conversions. While new evolutions keep on occurring in the social media marketing sphere, small businesses opt to be at par with the latest trends to survive.
Top 10 Social Media Sites for Small Businesses
Social media networks are a rich source for small and large businesses that want to market their brands online. For that reason, it is crucial to find out the popular social media networks for your target market.
To get the most out of social media you need to know the most popular ones and figure out those that work magic for your business rather than creating accounts on all of them. Remember your aim of getting active on social media is to attract, engage and keep customers.
The best part?
All these social media networks are easy to use and some of them provide paid advertising methods if you want to reach wider and new audiences. We have evaluated most of the social media networks and picked the best for small businesses. Although you may be familiar with Facebook, LinkedIn, Twitter, and Instagram, you may also find others that are suitable for your industry.
Let's get rolling.
1. Facebook
Facebook is estimated to have 2.2 billion users per month. More than 56% of the people who are active on Facebook check their accounts daily. It is the most popular social network and small businesses that are not active on this giant network are losing out a lot to their competitors.
According to statistics, 80% of the people who are on Facebook are those aged between 18- 49 years and 55% are those aged over 50 years.
It's easy to join Facebook. You just need to create your small business profile, enter your business contacts, time of operation and any other related information and start sharing updates with your networks. Also, you can create Facebook Ads on this platform.
2. YouTube  
Our second and powerful social media site is YouTube that attracts over 1.57 billion people per month most of who want to entertain themselves or research products. It is the giant and leading video platform in the world.
According to the Pew Research Center, those who use YouTube and are aged between 18-24 years are 94% and those between 25-34 years old are 56%. 80% of those aged between 35-50 years are also active on this channel on a daily basis whereas those above 50 years are estimated to be 83%.
It is worth noting that YouTube, although is the largest video sharing channel involves some efforts and time unlike the other platforms in this list. More time goes into creation of videos tailored to your target market.
You will then need to post about 2 videos per week and the videos should not be too long. Ensure your videos are informative, entertaining and instructional. In particular, consider creating how-to or explainer videos to increase engagement.
3. Instagram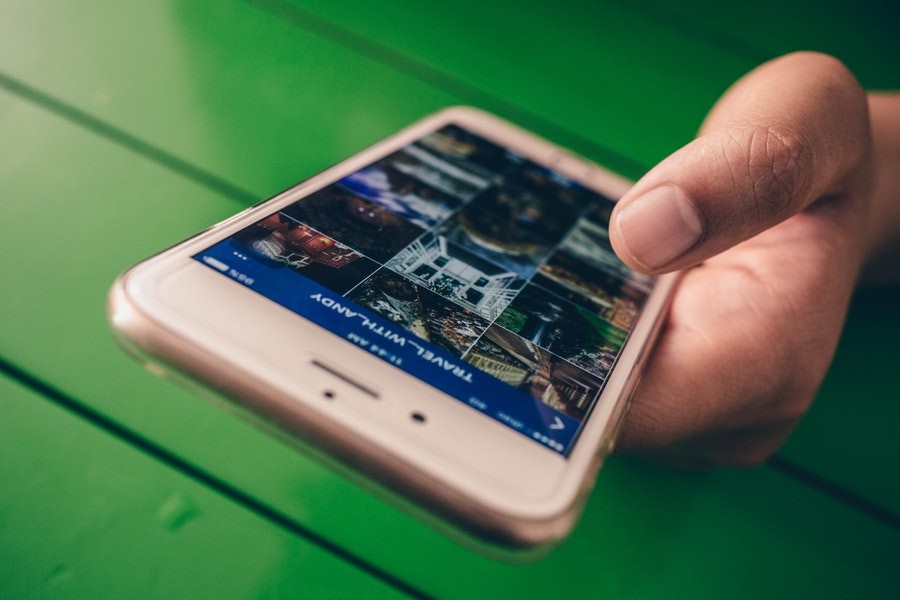 Instagram is considered an image sharing platform which was recently bought by Facebook and is also another powerful social media channel for small businesses to create brand awareness. This social network attracts an estimated traffic of about 800 million users per month.
Most shared content here is attention-grabbing visuals, photos, people, and behind-the-curtains stories. To get better engagement on this platform you need to share at least 4 posts per week and up to 15 stories per day.
4. Twitter
Twitter offers users up to 280 characters where small businesses can share messages, tweets and, and important updates. This platform has an estimated traffic of 275 million users per month who visit the site to share videos, tweets, and images with their followers.
Twitter comes as the third popular social media network and this implies that it is a great place for businesses of all categories to create their awareness.
5. Snapchat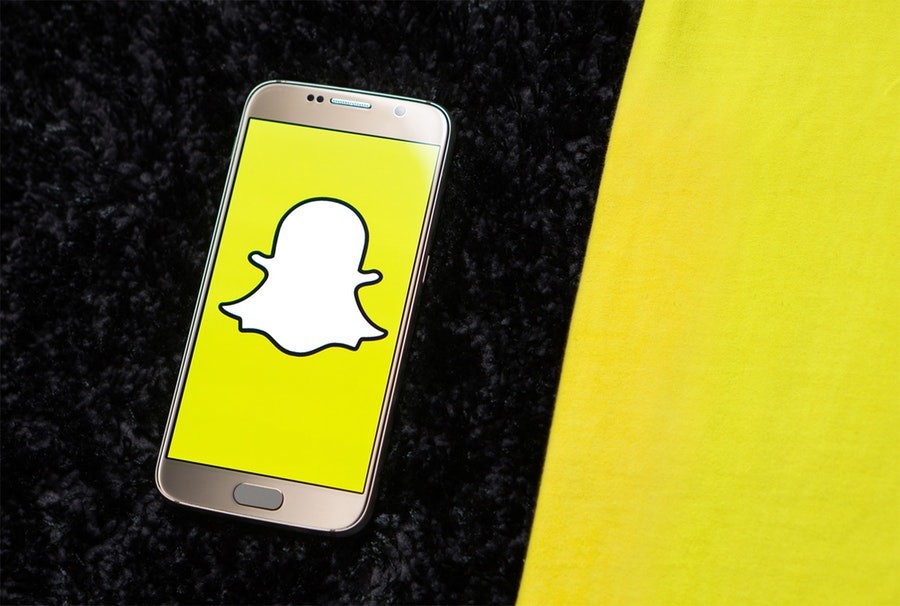 Snapchat is considered a social media network for millennials aged below 34 years. This site has about 187 million users active on a daily basis. Small business of any industry and folks can use this platform to share short clips, selfies, and messages with their loved ones.
6. LinkedIn
When LinkedIn was launched, many people used it for professional purposes such as searching for jobs but is currently a powerful social media network for both authorities and companies. It is mostly used by professionals to share their CVs online.
LinkedIn is also a great network for B2B marketers. LinkedIn is estimated to attract traffic of 500 million people on a monthly basis and every small business should have a LinkedIn business page to share updates and links to interesting content.
Ever searched a particular business and see it appear on a map in Google? That's exactly what Google My Business does. It is a Google's business directory where you can create a profile of your business to receive ratings and recommendations and allow your business to appear on Google maps. Google My Business or GMB is the world's largest business directory and small business can claim their listing to ensure an online presence.
8. Reddit
Reddit is not only a social network for sharing news but is also an entertainment networking platform where small business owners can share content with direct links to their products.
9. Pinterest
Pinterest has a traffic of 175 million users per month. Most millennials and females with one-use income spend their time on this social network. On this online pinboard, small business owners can store and consolidate images that when people click on them are directed to their content, products or articles.
10. Yelp
Yelp operates almost the same as Google My Business in that it's a local business directory where customers can endorse and rate small businesses on the basis of their expertise in the industry. A customer who happens to land on your business profile will check it on Yelp to know whether you are experienced or not. Its traffic is estimated to be 170 million users per month.
Conclusion
Although we have shared the top 10 list of social media marketing services for small businesses, your choice will depend on the nature of your business. However, Facebook, Twitter, and Instagram will work for almost any time of small business in any industry. Consider a service like UseViral to help you grow your social profiles.