Last Updated on June 10, 2022
If you are new to the Space Engineers game, there are some useful tips that can be of help. This sandbox game has been designed to appeal to those with a love for engineering, exploration, and space. As a player, you will create different spaceships and vehicles to navigate planets as you explore different locations in space.

This exciting game provides a realistic depiction and everything that is used can be created, disassembled, or destroyed. As a single or multiplayer selection, Space Engineers can provide hours of entertainment.
This game has been inspired by the latest technology and focuses on how things work. By following the laws of physics, you will be able to create the perfect vehicles or space stations. With tips and tricks, you should know about Space Engineers, you can learn how to survive as you explore different planets.
Choosing a Host Server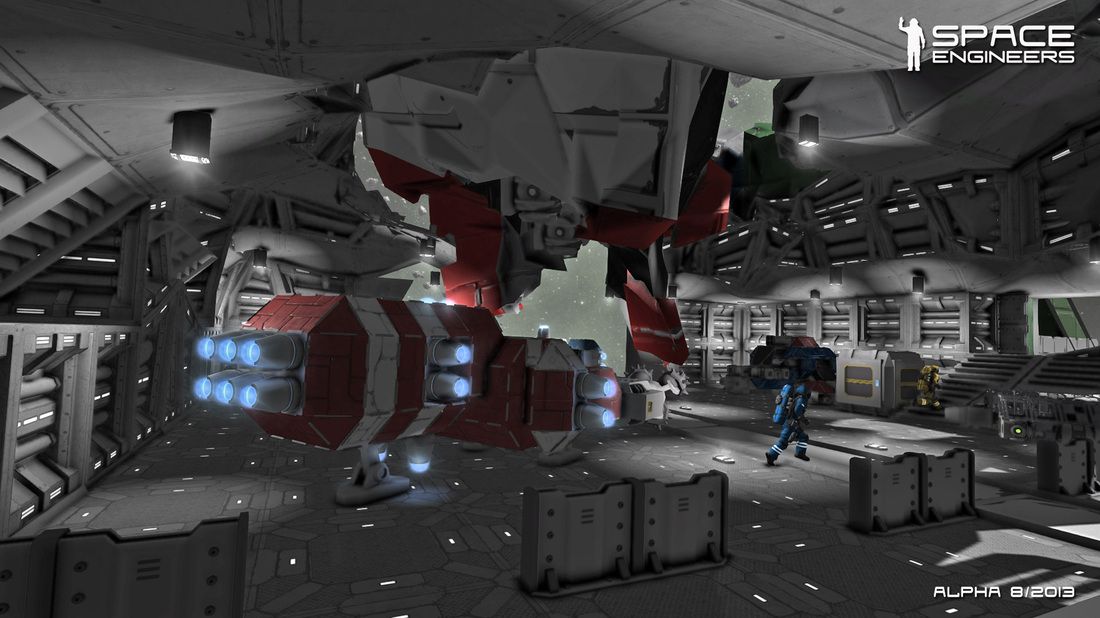 One of the main things to consider before playing is what dedicated server to select when playing the game. You can check  https://sitechecker.pro/web-hosting/best-7-space-engineers-server-hosting/  to find more information about top services for games like this, that will run optimally and offer the best possible performance. Here are some key things to look at when deciding on servers:
Performance and Reliability – These will provide a positive gaming session and you need to look at the RAM figures used by each company. This will depict the quality of the machine being used.
Cost – The price will vary and will depend on how many slots are being used.
Server locations – Try choosing a data center that is located locally to provide the best response times and prevent game lags.
Mods – You may want to customize the game and add unique features. Be sure the server supports mod availability.
Using your PC is a good choice if you want to play with small teams or do not want high technical server requirements. However, if you want the best experience, choosing hosting servers is the best option. Pay attention to the host requirements to make sure that you have enough available RAM. The best space engineers server host options will require at least 6 GB. For the best experience, the recommended volume will be 10 GB. Each host will offer different things. Some may have unlimited RAM, while others provide a free trial period.
Dedicated servers will allow you to connect with third-party hosts that are designed for long games. They do not depend on players and they will have a fast connection speed and little lag. These are available to all Space Engineers owners and you will get them for free with any account. The official Space Engineers Xbox One dedicated server is Nitrado, while the one for PCs is GTX Gaming.
Using Resources
Once you have chosen the best Space Engineers server host, it is time to start playing. It begins by creating a survival world and you will be in a crashed ship that contains health, oxygen, power, and hydrogen. When spawning on a habitable planet, the oxygen meter plays a key role in survival. To make sure you never run out, be sure you seek out a source of ice.
Basic tools can be found on the ship and you can retrieve these items to start creating vehicles and other things. Make sure you track down the buzzsaw and use it on parts of the ship to uncover other resources. As soon as enough has been collected, start building a vehicle and ensure it has a few weapons to protect yourself from drones.
Mining for Resources
After a space vehicle has been built, add drills to it. This will make it easier to mine and find resources. Before creating a drill, players will only be equipped with a hand drill. This can be used to explore nearby rocks and boulders that may contain resources used for construction.
By using mining drills, these things can be collected faster and an ore detector can be created. With this, locating ore will be simple and can be used to develop space stations or frames for new vehicles.
Combat Tips
There will be various locations around the base and if any beacons or satellites are detected, drones will be sent to destroy them. When building these things, be sure the base and your vehicles have weapons. These are used for fighting off anything that approaches the base.
If using a rifle when fighting drones, aim for the guns first. Once these are destroyed, shoot at thrusters and make the drone fall. Some drones can contain useful resources, so they are beneficial to shoot down.
Playing with friends will be beneficial as more than one person can combat and defeat enemies. If you want to know how to play with friends, you simply need to start a game in Multiplayer mode. You will see a list of friends available that can join your team or can invite friends from the lobby of the game.
Tips in Outer Space
One of the key things you should master when you learn how to play Space Engineers is how to survive in outer space. After collecting enough things and hydrogen to build a ship, players can travel into outer space.
Before doing this, make sure ships are equipped with parachutes. This will assist if you must return to your own planet. After reaching space, be sure you disable satellites and beacons since drones will be there. Some drones may ask for your assistance, but they could be lying and trying to destroy your ship, so use caution when interacting with them!
Conclusion
Space Engineers is a  thrilling game that allows the use of creativity and imagination to create, destroy, and conquer. As you travel to different planets, you can collect resources to build better vehicles and stronger satellites. Learning how to play the game will not take long, but be ready for hours of exploration and excitement once you get started! Using these tips will help any new player be a successful Space Engineer!