Last Updated on July 28, 2022
Believe it or not, working from home brought us even more cybersecurity issues on a global scale. Hackers and scammers realized that people still aren't catching up with the latest security trends, so they started targeting more and more people in response.

After all, companies usually have security protocols that keep everyone safe at the office. People that work from home – not so much.
Let's have a look at what you can do right now to boost your cybersecurity levels at home so you can have a safe WFH experience.
Most Common Cybersecurity Threats WFH People Face
The main motivation of hackers that target people who work from home is cybersecurity negligence. Most people don't check on the latest security threats, and they don't even bother to set up defenses.
This opens up multiple doors for all sorts of malware and scams. The biggest issue that exists is phishing. Right up there with phishing, we can see ransomware, trojans, and all sorts of hidden apps that infect WFH devices all around the world.
Security Tips To Help You Create a Safer WHF Environment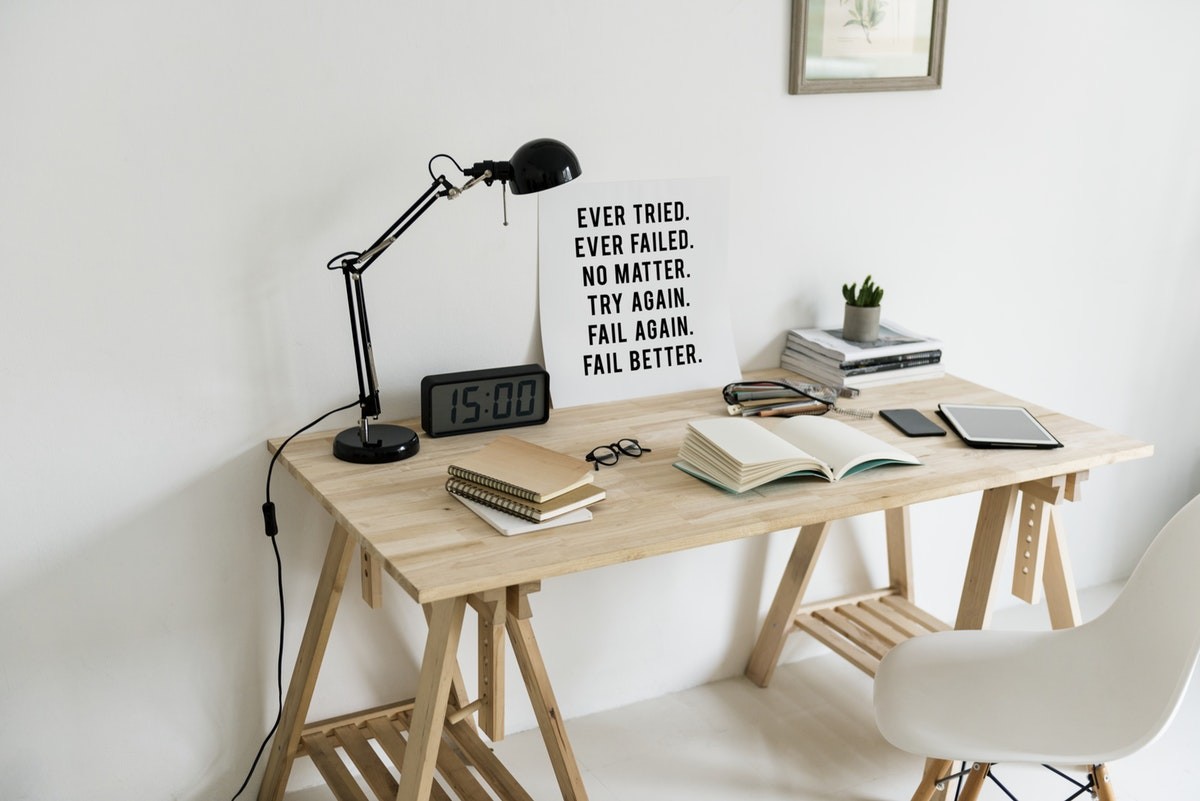 Take Good Care Of Your Credentials
The easiest point of entry for any hacker is your online credentials. Working from home makes us feel extra careless, so we tend to forget the basics.
Here are a few tips on how to keep your credentials safe from scammers: 
Create unique passwords and never reuse old ones.
Do not give out your credentials to anyone. Ever.
Change and update your passwords frequently.
Avoid talking about credentials with your colleagues through unsecured channels.
Don't Mix Business With Personal Info
Targeted scams (e.g., spear phishing) are rare. That's why internet villains rely on you spilling the beans somewhere. In other words, you should avoid mixing your business and personal info. With every bit of info you give out, you are getting closer to getting hacked.
On the other hand, keeping your personal and work lives separate will make you look more professional, no matter how much you want to complain about the new Slack update.
Set Up and Protect Your Home Network
Now, we're coming to some tech stuff that can significantly improve your cybersecurity defenses in a WHF setting.
The very first thing you should do as soon as possible (or as soon as you can spare half an hour) is properly set up your router. Start by changing the default name of the device, and proceed with locking your network with encryption (WPA or higher will do).
After your router is set up, go on and ensure your connection is protected as well. Common sense and caution will already get you far in terms of security, but hiding your digital tracks with a VPN is the real deal. Firstly, a VPN will make it impossible for eavesdroppers to listen in on your internet activity thanks to encryption, and it will also allow you to surf the web with no geo-blocking.
Create Guest Profiles Wherever Possible
This security method has both safety and productivity benefits. A guest profile will help you separate your personal life from your work life. Simply create a guest profile on your computer (both Windows and macOS have this feature) and put your work files and apps there. This will help you stay focused on your work and keep your work info safe from outsiders.
You should also create a guest profile on your router. People that connect to your home WiFi may infect your router with malware without even knowing it. But if they connect to a guest network, you lower the risks of their smartphones infecting your workstation. You can find this feature in your router settings under some variation of "Guest WiFi".
Safety Is All About Being Prepared
As you can see, working from home doesn't mean you'll be safe on the internet. It's actually the complete opposite. When you work from home, you have to play the role of both CTO and CISO to a degree.
Take care of your passwords, protect your network, use encryption, and keep your business and personal lives apart online. Stay safe and good luck!