Last Updated on March 8, 2022
Video has been something that has always just completely transformed businesses, and in terms of marketing, it's allowed to build human connection in a digital world, to attract the right people in. By the time somebody gets to a call with you, they already feel comfortable with who you are, the value that you can provide, they understand the process for your services. Just by implementing video into your sales process, you are able to go from a twenty-five percent sales close to an eighty-five percent sales close. You have to adopt video as soon as possible, but the next wave is live streaming. 

Live streaming has been an incredible game-changer in businesses whether you're launching a book, a digital program, a podcast, a website. But the problem is that people are just throwing out some social media posts, hammering their email lists. That's not going to work moving forward based on all of the changes that are happening in the online world right now. 
Live streaming is now becoming an important way to market products and services. 67% of viewers are more likely to make a ticket purchase after watching live video content.
For businesses, this translates into a golden marketing opportunity. Live stream allows them to directly connect, communicate, and receive feedback from their customers.
Until a few years back live streaming integration was limited by resources and was only used by large organizations. Recent advancements in the field have made it possible for almost anyone with a phone and internet connection to do a live stream. Making it a part of your marketing strategy can create opportunities for you to get more engagement.
4 Steps to Implement Live Streaming in Your Marketing Strategy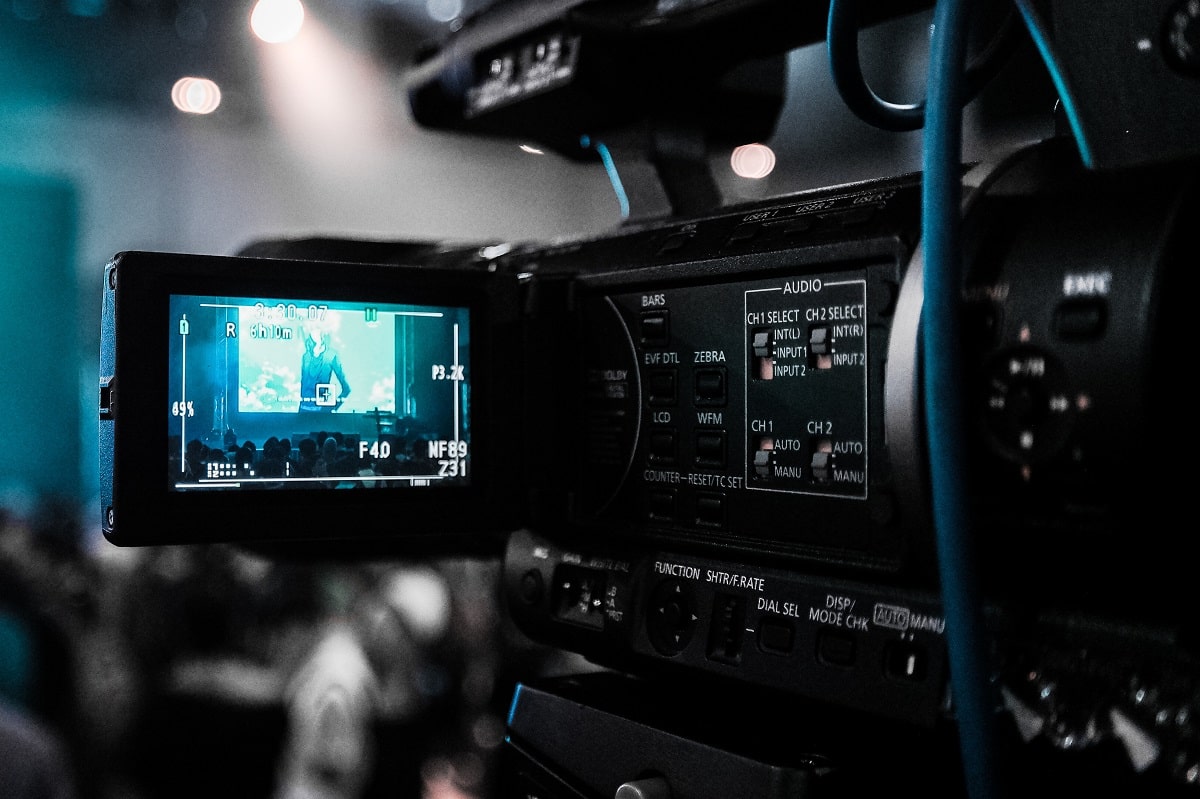 1) Identify a Live Streaming Platform
Before you can even begin planning or scheduling a live stream, you need to identify a platform to host your live stream. There are multiple live streaming platforms and the one that you select will depend upon the type of audience you want to connect with. For example, LinkedIn Live can be a great platform when your motive is to engage with a professional community. On the other hand, if you want to create an informal channel of communication with your consumers or make an announcement, then Facebook or Instagram Live will be great platforms.
A great way to get an idea about the right platform would be to see what your competitors are using. You can measure their engagement rates across different channels to identify the one that is getting the highest engagement. If you need some specific features for your streaming process then you might be interested in custom live streaming development.
2) Plan and Create Valuable and Engaging Content
The next step is to create engaging content for your live stream. While it is true that live streams are spontaneously and not rehearsed, you should still put some thought into planning the content. Be clear about what is your objective behind the live stream and if possible, break down the session into different sections. The most important part of the live session is the beginning. The first few seconds of the live stream will convey to the viewers what they can expect from it. Your intro should be impactful to keep the viewers hooked right till the end.
You can also keep a Q&A round at the end to allow the audience to engage with you. You can address their queries and add considerable value to the live session. The host of the live stream should have immense knowledge about the subject to ensure the question of viewers is rightly answered.
The closing section of the live stream should give out a clear call to action interestingly and naturally. It is extremely crucial to make your live stream a success.
3) Promote Your Live Stream in Advance
There is no point in doing a live stream if people don't know when and where you are doing it. You should share specific information about the time, place (platform), and the topic of your live stream. This will make it possible for a larger audience to join your live stream. You can also plan and release a teaser to create hype about the event. Many brands, especially those in the entertainment industry follow this approach.
A few days or months ahead of their scheduled launch or event, they release a teaser to garner the interest of the audience. The result is people start speculating about what they can expect in the event. The greatest example is that of Apple. They create amazing teasers to inform the world of upcoming live events for product launches and announcements.
You can also create a build-up to the event by posting some interesting information on your social media profile, in the days leading up to the live stream. Share information about your live stream across all your social media profiles and websites. It will help you reach out to a wider audience.
4) Get the Right Equipment
We have covered almost everything that is strategically important for your live stream marketing strategy, except for one – equipment. If you think you can go live with just a camera or a smartphone then you are mistaken. Live stream uses a lot of resources and requires sophisticated equipment, especially if you are doing a big event.
Depending upon the type of live-stream, you will need:
Full HD Cameras

High-end computers (minimum 8GB Ram and Quad-core processor)

Livestreaming software like VMix, Xsplit, Wirecast, OBS, or any other

Fast and reliable internet connection

Microphone and Audio Mixer
This will allow you to stream content in high-quality, giving a great experience to the audience. Low-resolution videos or bad audio can negatively impact the viewership of your live stream. According to research by TechRadar, 50% of viewers leave a live stream in between due to lower video quality.
Summing it Up
Having a clear objective in mind can help you follow allow these steps without any difficulty. Much like any other form of marketing, live streaming requires some planning. If done correctly, it will help you leverage the popularity of live streaming to fulfill your marketing goals.