Last Updated on April 10, 2023
For as long as I can remember, the word success has always been intricately linked with sacrifice. Be it your time, energy, love, effort, or your humanity, the consensus is that success comes with its fair share of sacrifice.
Some philosophers argue that many individuals are born into wealthy families and inherit success without sacrificing or working hard for it. This scenario forms the basis of their claim that success is not hinged on sacrifice.
However, there is a huge flaw in this logic. Take the case of a child born into a wealthy and influential family. Due to his financially buoyant background, he may not need to struggle or sacrifice much to succeed. However, at some point in his family's history, somebody would have had to make enormous sacrifices for the wealth and influence the family is presently enjoying. His grandfather might have had to dedicate hours of learning and practice to launch the business that created wealth for the family.
The point is, somewhere along the line, a sacrifice would have had to be made to achieve this immense success. For the sake of conceptual clarity, let us review the core concepts of success.
What is Success?
Like most concepts, success is subject to interpretation, and everyone views it differently. Success to a person may be having a good job, a nice family, and a place to call home. To another person, success could be the fulfillment they feel when tutoring students. As is often said, "one man's trash is another man's treasure."
With so many views on success, it won't be easy to provide a definition that resonates with everyone. However, it is possible to break down the core concepts of success. From there, you can easily reach a logical conclusion.
The foundation of success rests on two principles: achieving a set goal and overcoming a pesky obstacle. Whether your success rests in giving back to your society or providing a stable and proper upbringing for your children, it can be broken down into one of the core concepts mentioned above.
To truly understand what success is and properly define what it means to us, we need to view success through the lenses of others. Only then shall we be able to reach a consensus within ourselves. On that note, here are some of the most awe-inspiring success quotes you'd hear today.
Inspiring Success Quotes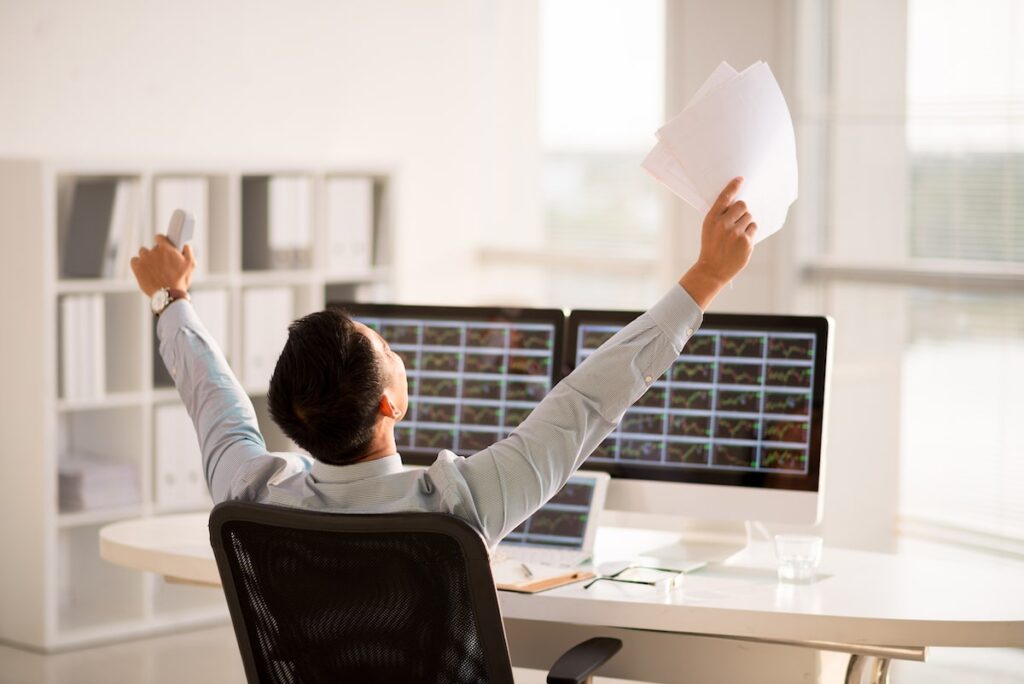 "Success is not final; failure is not fatal: It is the courage to continue that counts." – Winston S. Churchill.
"Opportunities don't happen. You create them." – Chris Grosser
"Never give in except to convictions of honor and good sense." – Winston Churchill
"Success is not in what you have, but who you are." – Bo Bennett
"Failure is success in progress." – Albert Einstein
"Behind every successful man there's a lot of unsuccessful years." – Bob Brown
"Success is not measured by what you accomplish, but by the opposition you have encountered, and the courage with which you have maintained the struggle against overwhelming odds." – Orison Swett Marden
"Many of life's failures are people who did not realize how close they were to success when they gave up." – Thomas Alva Edison
"Celebrate your successes. Find some humor in your failures." – Sam Walton
"Success is how high you bounce when you hit bottom." – George S. Patton
"Only those who dare to fail greatly can ever achieve greatly." – Robert F. Kennedy
"It does not matter how slowly you go as long as you do not stop." – Confucius
"Pain is temporary. Quitting lasts forever." – Lance Armstrong
"Ambition is the path to success. Persistence is the vehicle you arrive in." – Bill Bradley
"Success is no accident. It is hard work, perseverance, learning, studying, sacrifice and most of all, love of what you are doing or learning to do." – Pele
"The only place success comes before work is in the dictionary." – Vince Lombardi
"Success is not the absence of failure; it's the persistence through failure." – Aisha Tyler
"Belief in oneself is one of the most important bricks in building any successful venture." – Lydia M. Child
"There are people who make things happen, there are people who watch things happen, and there are people who wonder what happened. To be successful, you need to be a person who makes things happen." – Jim Lovell
"I've failed over and over and over again in my life and that is why I succeed." – Michael Jordan
"A person has to remember that the road to success is always under construction. You have to get that through your head. That it is not easy becoming successful." – Steve Harvey
"Success means doing the best we can with what we have. Success is the doing, not the getting; in the trying, not the triumph. Success is a personal standard, reaching for the highest that is in us, becoming all that we can be." – Zig Ziglar
"Do not be embarrassed by your failures, learn from them and start again." – Richard Branson
"Spend eighty percent of your time focusing on the opportunities of tomorrow rather than the problems of yesterday." – Brian Tracy
"Victory is sweetest when you've known defeat." – Malcolm S. Forbes
"The successful warrior is the average man, with laser-like focus." – Bruce Lee
"Don't let the fear of losing be greater than the excitement of winning." – Robert Kiyosaki
"Striving for success without hard work is like trying to harvest where you haven't planted." – David Bly
"Become so curious and obsessed with one thing that you forget everything else. Follow it, drink it, dive deep in it, master it. Remarkable results need remarkable actions." – Maxime Lagacé.
"What is success? I think it is a mixture of having a flair for the thing that you are doing; knowing that it is not enough, that you have got to have hard work and a certain sense of purpose." – Margaret Thatcher.
"There is only one kind of success that really matters: the success of transforming ourselves, transforming our afflictions, fear, and anger. This is the kind of success, the kind of power, that will benefit us and others without causing any damage." – Thich Nhat Hanh.
"Success is blocked by concentrating on it and planning for it… Success is shy – it won't come out while you're watching." – Tennessee Williams.
"Actually, your past successes are your biggest obstacle: every battle, every war, is different, and you cannot assume that what worked before will work today." Robert Greene
"Success is only meaningful and enjoyable if it feels like your own." – Michelle Obama.
"It is better to fail in originality than to succeed in imitation." – Herman Melville.
"The road to success and the road to failure are almost exactly the same." – Colin R. Davis.
"Success usually comes to those who are too busy to be looking for it." – Henry David Thoreau.
"Opportunities don't happen. You create them." – Chris Grosser
"There are two types of people who will tell you that you cannot make a difference in this world: those who are afraid to try and those who are afraid you will succeed." – Ray Goforth
"Successful people do what unsuccessful people are not willing to do. Don't wish it were easier; wish you were better." – Jim Rohn
"Success is walking from failure to failure with no loss of enthusiasm." – Winston Churchill
"I owe my success to having listened respectfully to the very best advice, and then going away and doing the exact opposite." – K. Chesterton
"Would you like me to give you a formula for success? It's quite simple, really: Double your rate of failure. You are thinking of failure as the enemy of success. But it isn't at all. You can be discouraged by failure, or you can learn from it, so go ahead and make mistakes. Make all you can. Because remember that's where you will find success." – Thomas J. Watson
"If you are not willing to risk the usual, you will have to settle for the ordinary." – Jim Rohn.
"The ones who are crazy enough to think they can change the world, are the ones that do." –
All progress takes place outside the comfort zone." – Michael John Bobak
"People who succeed have momentum. The more they succeed, the more they want to succeed, and the more they find a way to succeed. Similarly, when someone is failing, the tendency is to get on a downward spiral that can even become a self-fulfilling prophecy." – Tony Robbins
"Don't let the fear of losing be greater than the excitement of winning." – Robert Kiyosaki
"If you really look closely, most overnight successes took a long time." – Steve Jobs
"The real test is not whether you avoid this failure, because you won't. It's whether you let it harden or shame you into inaction, or whether you learn from it; whether you choose to persevere." – Barack Obama
"The only limit to our realization of tomorrow will be our doubts of today." – Franklin D. Roosevelt
"Character cannot be developed in ease and quiet. Only through experience of trial and suffering can the soul be strengthened, ambition inspired, and success achieved." – Helen Keller
"Your pain is the breaking of the shell that encloses your understanding. It is the bitter potion by which the physician within you heals your sick self. Therefore, trust the physician and drink his remedy in silence and tranquility." – Khalil Gibran
"The way to get started is to quit talking and begin doing." – Walt Disney
"There are no secrets to success. It is the result of preparation, hard work, and learning from failure." – Colin Powell
"Success seems to be connected with action. Successful people keep moving. They make mistakes, but they don't quit." – Conrad Hilton
"If you really want to do something, you'll find a way. If you don't, you'll find an excuse." – Jim Rohn
"I cannot give you the formula for success, but I can give you the formula for failure–It is: Try to please everybody." – Herbert Bayard Swope
"Success is not the key to happiness. Happiness is the key to success. If you love what you are doing, you will be successful." – Albert Schweitzer
"Success isn't just about what you accomplish in your life; it's about what you inspire others to do." –Unknown
Final Words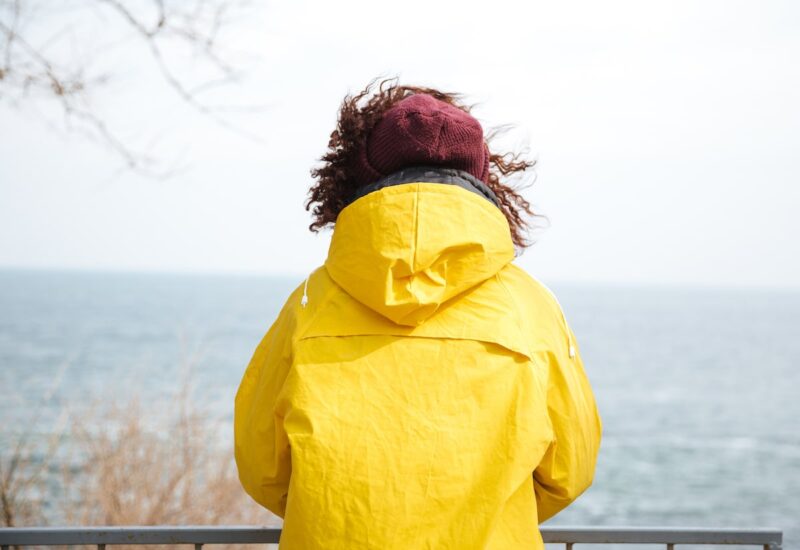 Ultimately, success is subject to our perception as the rare accomplishments of one man may be a regular occurrence for another person. Regardless of what success means to you, hard work, sacrifice, dedication, and focus remain of extreme importance. In the fullness of time, one thing remains true. The path to success is not set in stone. There is no guarantee that what worked before will work again. What then do we do? Keep an open mind, be ready to switch up your means and paths, but keep your eyes fixed on the goal at hand.