Whether you're an aspiring fashion designer, a designer working for a fashion company, or an artist who wants to sell a lot of merchandise, the importance of creating cool and eye-catching t-shirt designs is undeniable. It's not enough to rely on your intuition or some trends —  this issue must be approached fundamentally!
And before choosing incredible illustrations for future clothes on the MasterBundles graphic marketplace site, readers should study some of the most important tips for creating a stylish design and remember the basic information regarding typography on clothes. In the article, you will find all this and, of course, examples of excellent products that will be manageable when creating the design of things.
Guide On Creating Great T-Shirt Design
Of course, choosing stylish illustrations in the https://masterbundles.com/graphics/t-shirts/ tab seems to be the most interesting step in creating a design, but you need to spend time on other equally important nuances.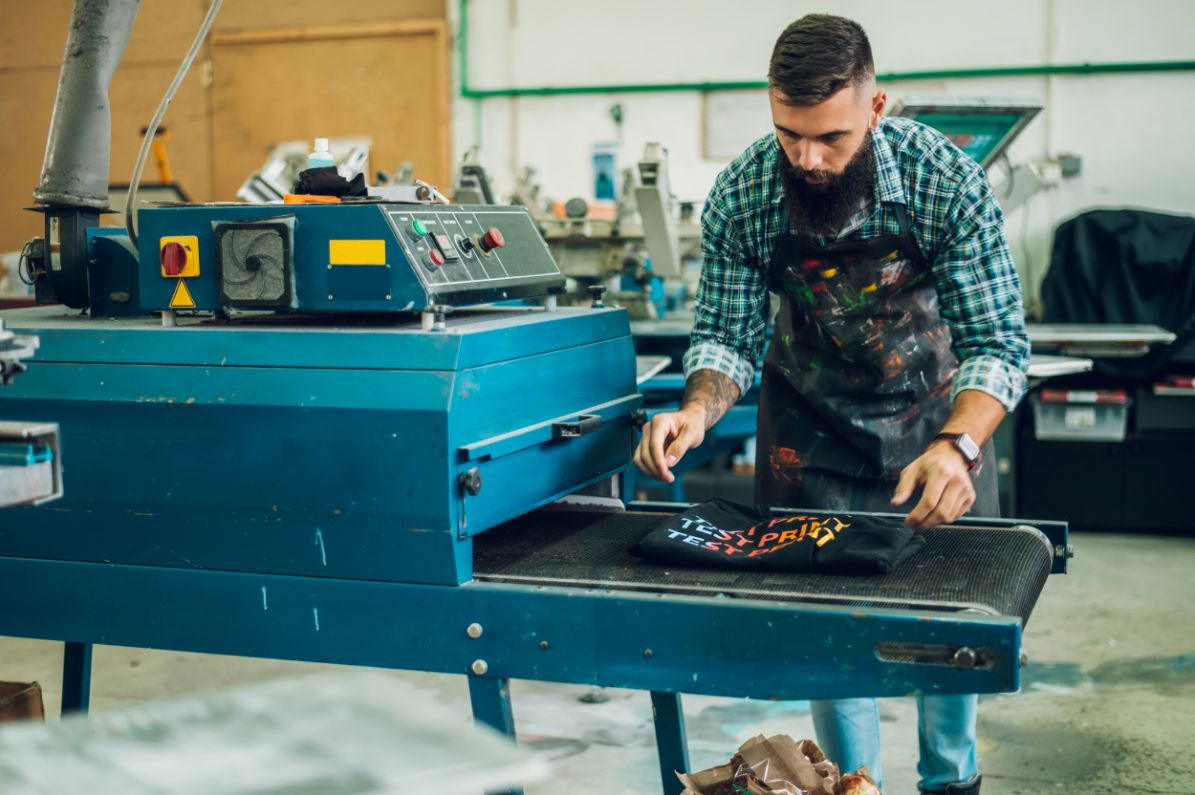 So, how to make the perfect print for clothes? Use these guidelines:
Creating an emotional relationship between the potential buyer and the design. A randomly purchased T-shirt can become a favorite piece of clothing and guarantee respect for the brand that created it. Therefore, it's necessary to develop a design in such a way that the thing can fit various events and allow future owners to see themselves in it in different social situations.

Do your research. First, look for the details that make you happy in T-shirts, and then conduct surveys to get more information about what prints your potential customers would be interested in. Additionally, it's worth studying the market and competitors in order not to make unclaimed designs or not to repeat them.

Get the best color combination. The more designers engage in design, the more they understand how certain shades interact with each other. This is very useful when creating a T-shirt print, and to make it even more convenient, buy a color wheel and keep it handy! Also, use applications and services that will help you find the best color combinations or give you ideas that will be trendy this season. For example, Cohesive Colors, Colourco, Colorblender, Paletton, Adobe Color CC, and so on.

Use Pantone colors. These shades are standardized (they can be reproduced by most printers) which will allow you not to be afraid of "surprises" in the form of another reflection of the selected color after printing on a T-shirt. It's especially important in mass production when it's important that all 10,000 units of a product look identical.

Analyze success and create a series of clothes based on especially great ideas. For example, if one t-shirt with a fictional character was liked by the audience, then it makes sense to draw inspiration from this option — create a small series of illustrations on the same topic or with the same character.
There is another essential key point — namely, typography, but we will devote a whole separate block to it.
Maximum Attention To Typography 
Now t-shirts with typography are very popular – sometimes you don't need to develop a concept illustration with a lot of details, just add a concise inscription to achieve a stylish look and good sales. So, it's worth discussing the features of typography.
Basic recommendations:
favor a modest typography size – size matters a lot in t-shirt design, so most lettering looks best in a minimalist design;

one size is unlikely to suit everyone — if, in addition to a T-shirt, you also have other items of clothing with a similar print, then its font size must be adapted to the size of the item;

consider the inscription placing — the best spot for locating a regular inscription on T-shirts is in the middle of the chest or the upper left corner, for placing the company slogan — is on the back or in the upper left corner;

choose a font that matches the concept — for example, if you have family t-shirts, then you definitely shouldn't choose fonts like "Batman" or horror text design;

the most important words or phrases should be the boldest;

avoid giant printed letters — it looks unaesthetic;

avoid putting text on top of the illustration, otherwise, it's almost impossible to read.
It's also worth thinking carefully about word wrapping and breaks because they help to read the phrase correctly.
7 Examples Of Nice Typography T-Shirts
We've talked enough about tips for creating the best t-shirt illustrations and designing typographic prints — it's time to get down to specific examples! The experts have selected some worthwhile products from the https://masterbundles.com/graphics/t-shirts/typography/ tab that can be used for t-shirt designs.
The set contains twenty different designs that are suitable for decorating t-shirts for adventure fans. This option may be interesting for companies that promote travel or camping trips or just groups of friends who are delighted with such a pastime.
New Year's clothing design, especially T-shirts, will never go unclaimed – themed clothing allows you to achieve that very magical atmosphere and inspired spirit. This bundle will help you find interstitial inscriptions to create a festive outfit.
This is another set that is relevant for a certain holiday — the favorite day of all lovers! Twenty options in this bundle will become part of stylish-themed t-shirts.
In addition to festive designs, T-shirts that have prints with quotes from famous people, such as Martin Luther King, are also popular. Fantastic patterns, color combinations, and semantic phrases will please the future owner of the clothes.
To create an original New Year's design for T-shirts, it is not necessary to take the usual combination of green and red, drawing snowflakes through every centimeter. Designers can make unusual and stylish prints with parts of this bundle, where different styles, colors, and concepts are used.
Kids often look forward to the start of the school year when they meet their friends again — so why not make this time even more enjoyable for them by creating stylish t-shirts with "Back To School" themed designs?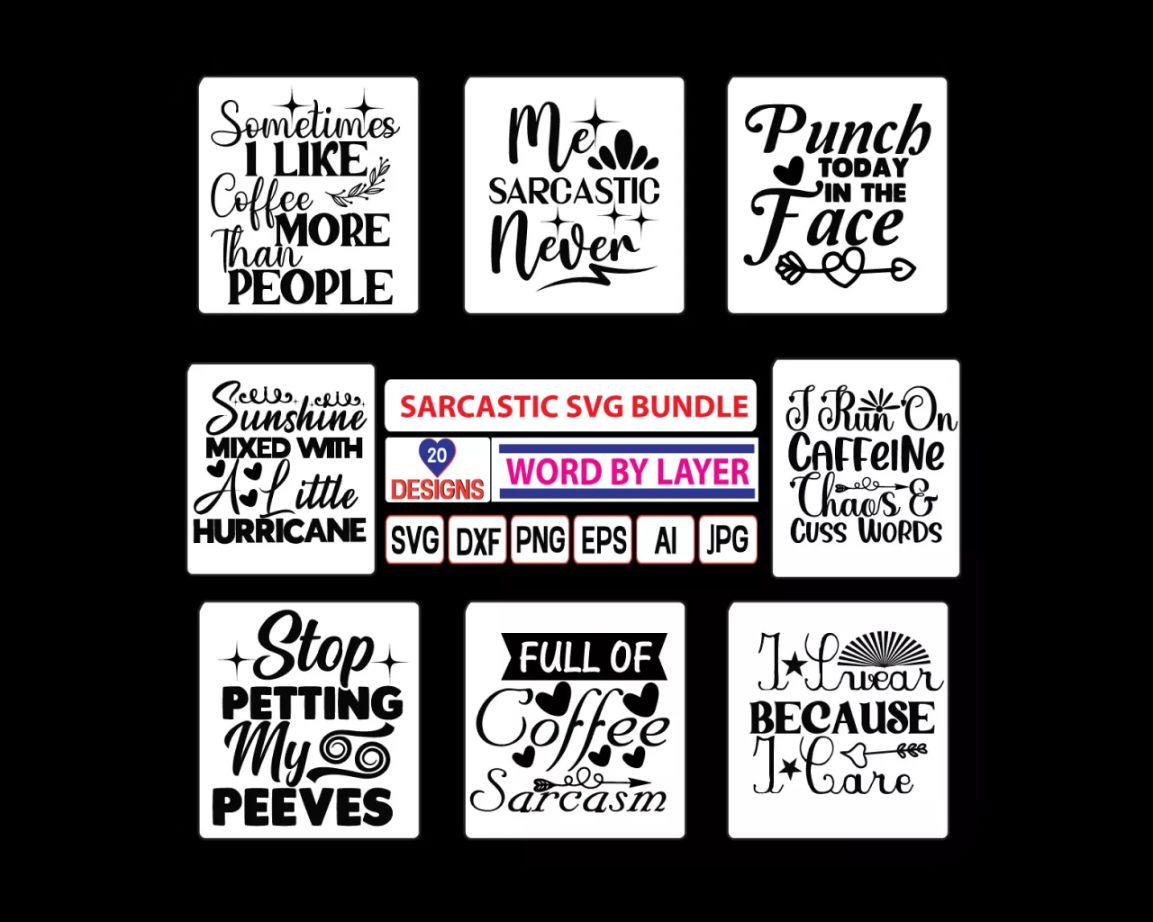 And t-shirts with sarcastic phrases are what often become an incredible gift for that very friend and colleague whose comments make the whole environment laugh and smirk! The bundle has twenty different files for any occasion.
Conclusion 
Creating a stylish design for a t-shirt requires attention to detail — the concept, color scheme, placement of elements, and, of course, typography. And when making prints for clothes, keep our recommendations in mind and check out the graphic marketplace website for cool products to enhance your designs!