Last Updated on March 8, 2022
Nothing is special as that feeling. To finally have a child that you can truly call your own, to watch that little bundle of joy blossom like a flower, growing bigger and stronger with every passing year.

Indeed, this is the kind of experience you'd love to keep in the warmest part of your heart. While every day with your child might have its own magical moments, there are days when you'd need to show some extra love.
One of the best ways to make your child feel special is by taking them down memory lane, and if you're going to be doing that, a slideshow is the only thing that makes perfect sense!
Now, you might have seen some awesome slideshows on YouTube or anywhere on the internet and have been wondering if it's something you can do. Well, the answer is a fat "yes!"
If you have the right tool, making a slideshow is as easy as rolling your eyes!
In this article, we will be putting you through the essential things you need to get right in order to get your slideshow right!
Sounds interesting? Let's hop into it!
When is a perfect time for a Slideshow?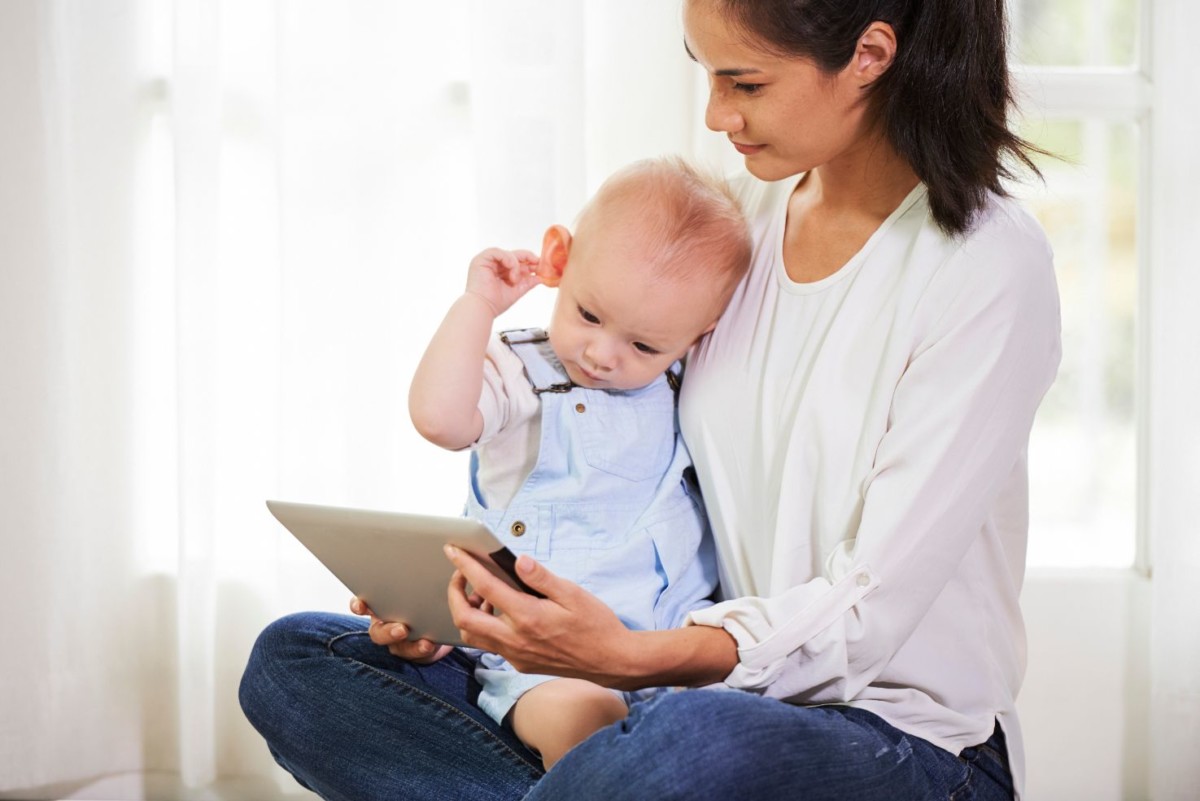 Unless you're that person desperately looking for ways to kill time, or starting your own kid's video channel, making a slideshow every day for your child is definitely not the most convenient thing to do. That is why it is best reserved for special moments. This way, the slideshow will still retain its value every time you get your child to watch it.
So, when should be the best time to make a slideshow for your child, we address them below. Feel free to add your suggestions as well! We'll be paying attention to your comments.
Birthdays
This one is a no-brainer because it is among the most special days in your child's life. You can make a slideshow for them on their first birthday and every other birthday, taking them back to the years before and all the memories they've made along the line.
Here's a beautiful slideshow made for a baby's first birthday!
School Graduation
Whether it is preschool or high school, creating a slideshow is an excellent way of celebrating your child's graduation and showing how pleased you are with their accomplishments.
Here's one cool slideshow.
This second slideshow here was made by a teacher for her pupils as they graduated from Kindergarten. I had to include it because it's so heartwarming, and it also sums up what we're saying.
On Children's Day
The international children's day is a day set aside to celebrate children all over the world. Since you'll be celebrating your child along with every other parent, this will be an excellent time for a slideshow!
Depending on where you're from here's a refresher on the different dates when Children's Day is celebrated.
Here's a nice slideshow example to wash it down!
https://www.youtube.com/watch?v=xjhTnHWsxl0
Age Milestones
Age milestones are very special to all of us because they represent certain points in life when we hit new levels of growth. Age milestones for your child may include their first year, their tenth year, their thirteenth year, and their twentieth year. These years represent their transition from childhood to teenage and from teenage to adulthood.
A slideshow will be a perfect fit for such occasions. It will melt their hearts and also make them open to any advice you'd like to give regarding life as they grow.
Here's a nice one.
https://www.youtube.com/watch?v=ndl9q-7bYNM&feature=youtu.be
Six Keys to making a Heartwarming Slideshow
Indeed, a good slideshow can bring your audience to tears. On the flip side, a lousy slideshow can bore your audience to tears!
To master the art of making a masterpiece, there are a few things you need to pay attention to. We discuss them below.
Timing
If your slideshow is too short, it will seem as though you didn't put in much effort. However, if it's too long, it is certainly going to get boring, and you will find your audience silently begging for it to end.
So how long is long enough for a child's slideshow?
A slideshow meant for this particular purpose is best when it's not more than six minutes. It's usually a perfect idea to fit it with the length of the song you've chosen, and this brings us to the next tip!
Song Choice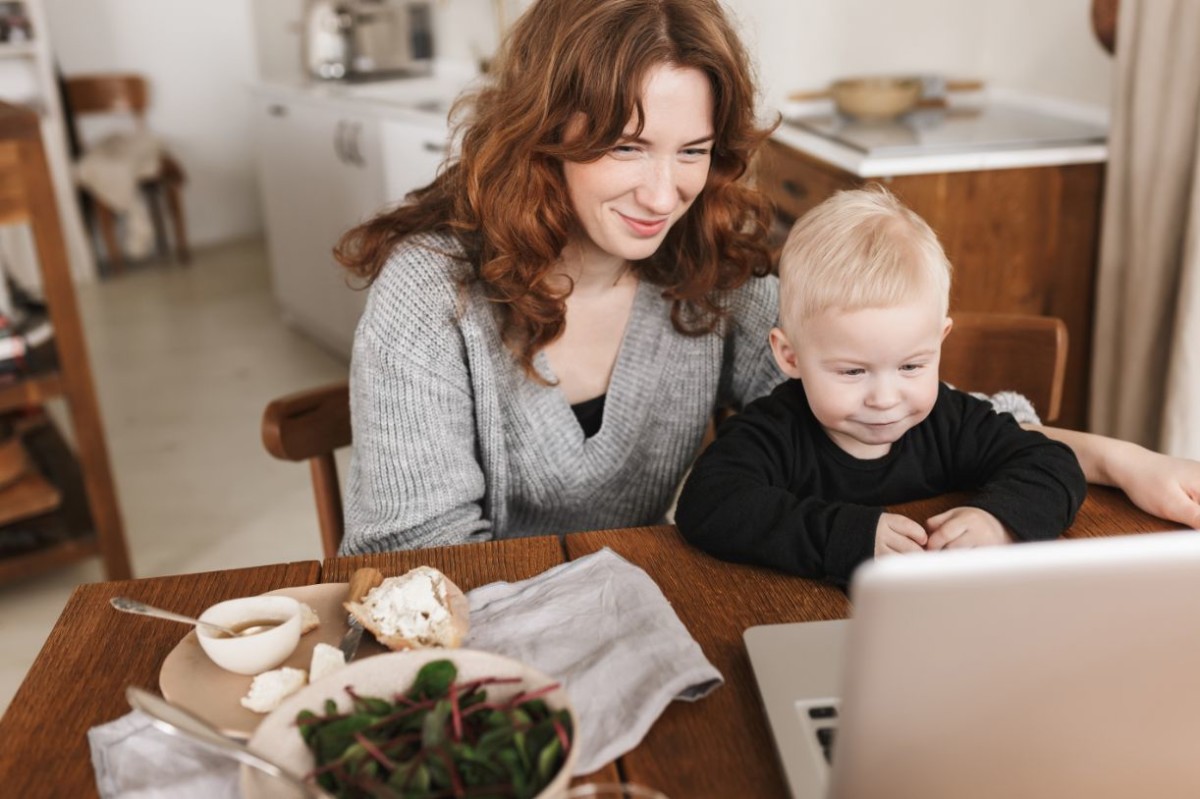 Of course, there are many songs suitable for making a slideshow for your child. Depending on how old your child is at the moment of creating the slideshow, the best songs are usually those that have a smooth and easy-going rhythm as well as suitable lyrics, and not some over-the-top track with loud instruments and jargons.
You can find some great song ideas here, or here!
Sophistication
Having some awesome effects and enhancements takes your slideshow from basic to high class in the blink of an eye. The great thing is that with the availability of cool software applications like Animotica, you can make a sophisticated and aesthetically impressive slideshow without breaking a sweat!
High-Quality Images
One thing you do not need in your slideshow is a low-quality image. However, if there is this old, special picture you really want to include, you can amp it up a notch using some of the enhancement features of your video editing tool. Other than that, always try to have high-quality pictures.
Texts
Throwing in some awesome lines of encouragement, advice, best wishes, and humor will always have its own way of spicing things up. You can always find great quotes on the internet. Here's a bunch to inspire you.
Your Work Tool!
In the end, it all comes down to what software you used. An excellent slideshow will always have another parent saying, "what software did you use to make this?"
If you have been making videos and slideshows professionally, you're probably aware of tools, such as Adobe Premiere Pro. So, I hope the ideas above are inspiring enough to get you started!
However, if you're fairly new, with little or no experience, then you may want to use something simpler. If you are using Windows 10, Animotica is just perfect for you. If you're using Mac, you will love iMovie.
I love to make all my slideshows with Animotica, and you'll love it, too.
Need something easy to grasp, but powerful at the same time? Check out SmartSHOW 3D. This software is perfect for beginners in slideshow making: it has a neat interface with all the tools at your fingertips. There are 600+ templates & effects, as well as ready-made slideshow presets for various occasions. If you want to learn useful tips, then check out this guide to discover more about baby slideshow and SmartSHOW 3D.
How I make Slideshows using Animotica
You might find this video tutorial helpful.
This is just a brief roundup of the entire process, but the whole thing is a cakewalk.
Using this Windows 10 video editor, you can make a masterpiece in seven simple steps.
Open the app and click on "New Project"
Select "Slideshow"
Add pictures
Add music
Set aspect ratios, background, and transition
Preview and add extra touches
Save, or share directly to YouTube
If you're ready to get your hands dirty, try the tool for free now! You can always access a bunch of tutorials if you need help making slideshows for other events such as a wedding, Fathers' Day, et cetera.
Parting Words
As parents, we always try to do our best to show our kids the love we had—or didn't have—while growing up. On special occasions, we always put in the extra energy to make them feel special,
Making slideshows is pretty easy, and with a software that allows you to do much more, you can easily get so good at creating visual content that you start making some side income from it!
Sounds interesting, right?
Perhaps, you've seen a lot of parents making waves—and money—on social media platforms with videos and slideshows they've made about their children. You can always be a part of the train.
In the end, all we want is for our children to grow up to be the best they can be. It is our mission and our destiny.