Last Updated on May 17, 2021
The number of people experiencing mental health problems has increased over the years, and many individuals seek out therapy as a result. However, traditional counseling is not always an option for everyone due to location and other factors. Consequently, online therapy was introduced to reach more people in need of mental health assistance.
Some online platforms with the collaboration of specialists have taken the responsibility of offering therapy online. We have identified and reviewed two of the best online therapy sites to help people acquire assistance from reliable sources.
About Talkspace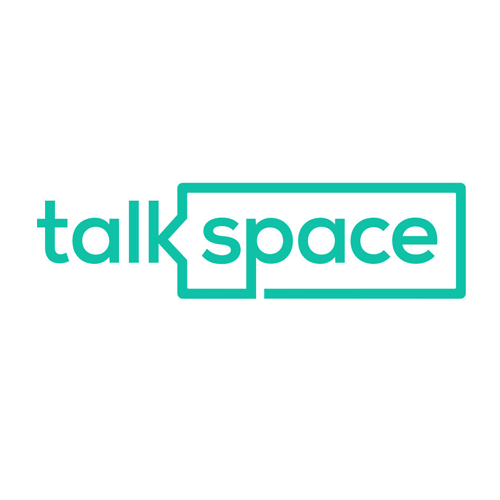 This platform has enjoyed a lot of success in delivering online therapy, and it has even been featured in various publications. The company boasts of having helped more than a million clients through the thousands of licensed specialists on its platform. You can access the platform by visiting it online or through the mobile app.
How to Acquire Counseling from the Platform's Specialists
To get assisted, you first go through a simple sign up whereby you create a customer account. You only need a name, email address, and password. You are allowed to use a nickname when registering if you prefer preserving your anonymity.
The next step is talking to a consultation expert who asks you some questions concerning the issues you might be facing. They will explain how the platform works and then provide some recommendations regarding your online therapist. The consultation specialist provides several options for suitable counselors, and you are free to pick whom you prefer.
The platform requires you to put down at least one emergency contact they will reach out to in case of an emergency. Matching does not take long, and clients get in contact with their counselors within 24 hours.
Their professionals assist with issues like;
Anxiety
PTSD
Addiction
Eating disorders
LGBTQ
Relationship issues
Depression
The platform provides treatment to adults and minors aged 13-17 provided there is permission from their parents through a video message. TalkSpace also offers couples counseling for financial problems, infidelity, parenting, and chronic health problems.
Pricing
There are diverse online counseling plans available for clients using this service. The charges are paid monthly. The unlimited messaging plus package costs $260 monthly, which is about $65 weekly. Also, clients can cancel their plans at any time.
This platform is among the few that support paying through insurance and employers. The service has partnered with various health plans to help employees acquire counseling through employee assistance schemes.
Customer Service, Flexibility, and Security
The firm has good support staff, and clients usually receive timely responses to their queries. The platform offers a lot of flexibility, including the capability to acquire counseling from anywhere. Furthermore, Talkspace allows clients to pause their subscription for some time without having to opt-out of the service. The service also complies with the HIPAA guidelines to secure the interests of the patients.
Calmerry: Everything Explained
This platform is a more recent site that offers e-therapy, and it shows a lot of promise. Calmerry has attracted numerous licensed specialists to grant the mental health assistance that individuals need. With this platform, clients also receive access to an extensive network of professionals that individuals might use, such as social workers.
How to Receive Help from a Specialist
As a new client, the first thing you would do is to create an online account. Here, you pick a name and a password for your account. You can use an alias to conceal your identity. You'll also require a valid email to complete registration.
After creating the customer account, you will answer some questions in the form of a brief survey. They will be basic questions about yourself, your reasons for considering online counseling, and what you aim to accomplish with their specialist's help.
You'll be connected to a suitable professional in a process that takes less than 24 hours. The company uses an algorithm to link clients with eligible counselors based on their requirements and their preferences.
After getting connected with a specialist, you can begin sessions. The patient and specialist first have to agree on the suitable times for holding sessions and even the communication mode they intend to use. Clients have the option of choosing among message chat, calls, and video calls. You can even choose to combine the methods. Each session lasts 30 minutes.
Price of Therapy and How to Pay
With Calmerry, there are various plans that a client can select depending on how much they are willing to pay. Higher plans have additional added features. The basic price for therapy at the platform is $45 weekly. The site accepts payment via all major credit cards. However, unlike its competitor, you can't use insurance to pay for the counseling. They also don't work with employers.
Confidentiality, Security, and Flexibility
You don't need to sign up using your real credentials. Also, you can use an alias when communicating with your online psychiatrist. However, clients need to include emergency contacts when using the service. The platform abides by the HIPAA guidelines that govern therapy. Moreover, every professional attached to the platform follows the regulations set by the American Psychiatry Association.
Client information is well protected and kept confidential. The site is flexible when it comes to sessions because a client can carry forward any uncompleted sessions. They can also pause their accounts when they are not acquiring the services. The platform allows any client to switch their online therapist when they feel the need to.
Pick the Best Specialists to Get a Long-Term Solution to Your Mental Issues
The two platforms are among the best online therapy providers. So, choosing between them can be tricky. Both of them are reputable, and clients have very positive things to say at both ends. So, choosing one will rely on your needs and preference.
For example, the former accepts insurance as a means of payment, while
the latter does not. On the other hand, Calmerry is significantly cheaper. However, they are both legit services with good reputations from clients.