Last Updated on March 30, 2023
Technology is always changing. Stone tools led to metal tools, ships led to airplanes, and the abacus would one day lead to the calculator. At times, technological progress has been slow but at other times, it has advanced at a head-spinning rate.
In the last 60 or so years, with the advent of the computer and the rise of nanotechnology, the rate of innovation has been incredible. It took humankind 1,875 years from the beginning of the modern era to create the first telephone and for 100-plus years, the phones we used still resembled that first phone. Now, just 20 years into the 21st century, we are all walking around with pocket-sized supercomputers that resemble that original invention in name alone.
The rate of technological advancement in the 21st century has been incredible in all industries but the medical industry has benefited more than most. The rapid development of medical devices in the last 20 years has helped improve healthcare efficiency, made medical professionals' lives easier, and improved patient care. It has even helped save lives in a once-in-a-lifetime global pandemic.
With the leaps and bounds technology has taken in the last two decades, it can be difficult to wrap your head around which were the biggest and most important advancements. To help illustrate the amazing tech the 2000s have ushered in, here are the key medical device developments of the 21st century.
1. The Internet of Things
The Internet of Things is a broad category of devices that are connected to the internet for the purposes of sharing data or "communicating" with other devices. It is often referred to as smart technology. We see IoT devices everywhere now in the 21st century from our TVs to our doorbells but these devices have benefitted the medical industry as well.
The idea of internet-connected machines goes all the way back to an internet-connected Coca-Cola vending machine on the campus of Carnegie Mellon in the 1980s. The IoT moniker was coined in 1999 but experts believe that the internet of things wasn't truly born until more things were connected to the internet than people. That happened sometime in 2008.
In medicine, IoT devices have made it much easier to monitor patients from afar which has made care and treatment more efficient. Remote IoT glucose and heart monitors collect and report patent data in real-time. Smart pills can help doctors know when a patient takes medicine and a smart inhaler can provide data on why and how frequently asthma attacks happen.
2. The Rise of SaMD
Software has many uses in many industries and provides many benefits to its users. In the 21st century though, software became a medical device unto itself. Software as a Medical Device (SaMD) is any software that provides users a medical benefit without the need for another medical device to work.
According to Orthogonal, SaMD has seen its most intense acceleration over the last two decades. It is now something you see being used for all types of medical applications, for both medical professionals and patients alike. It has made medicine more affordable, more accessible, more efficient, and has helped make medicine more personalized for patients.
Examples of SaMD technology include things like an app that calculates drug dosage based on your vitals or software that uses your phone's microphone to detect sleep apnea. It can even be used to scan X-rays or CT scans to pick up on things that a doctor may have missed. These types of devices give patients more agency and control in the healthcare process and allow medical professionals to stay involved long after that patient has left the office.
3. Robotics and Artificial Intelligence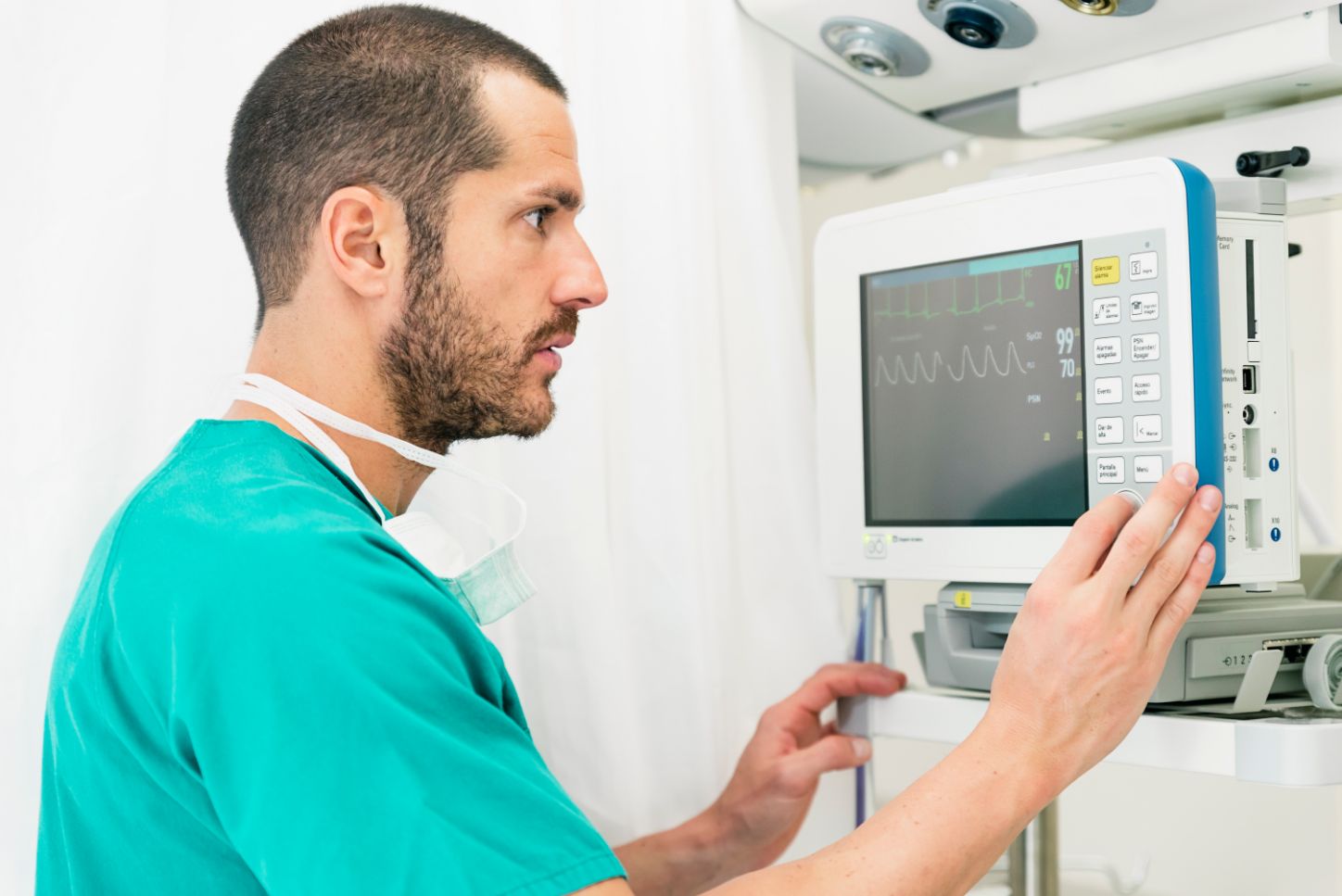 In the last century, there were science fiction books written about the year 2020, and some of them painted "the future" as a time when intelligent robots would rule the world. Now that we're into the third decade of the 21st century, we know the robot overlords haven't taken over yet, but that doesn't mean we aren't using robotics and AI to help make medicine better.
In 2010, the first-ever robotic surgery was performed in Montreal, Canada at the McGill University Health Centre. A surgical robot called DaVinci and an anesthesia robot known as McSleepy worked together – with humans at the controls – to remove a patient's prostate.
In addition to robotics, machines in the healthcare industry are using artificial intelligence and machine learning to help medical professionals perform complex jobs that are difficult for humans to do. These intelligent machines are pouring over massive amounts of data, finding anomalies, spotting disease markers invisible to the human eye, and ruling out issues to make diagnoses.
4. The Possibilities of the 3D Printer
The medical devices above are devices that are directly used to provide medical benefits for patients or doctors. The last device on this list doesn't have a specific medical purpose, per se, but what it does offer is the ability to create almost anything the medical profession needs to lower costs, improve outcomes, or even create more medical devices.
Using a CAD or 3D model, 3D printers can create three-dimensional objects faster and cheaper than traditional production methods. They can also create very complex models. This technology has developed rapidly in the 21st century and, in the 2020s is now becoming more cost-effective for large-scale production.
In the medical industry, 3D printers offer an opportunity for medical professionals to create all types of unique medical products including other medical devices. Right now, 3D printing is being used to make patient-specific surgery models, more affordable prosthetics, and rapid prototyping of new medical devices.
As technology continues to develop over the rest of the 21st century, the possibilities are seemingly endless. Doctors and scientists are currently working to use 3D printing devices to create biological material like 3D printed organs or human tissue. If medicine can create this life-saving biological material with a medical device in the future, that would be a true game-changer.
Conclusion
We are only 20 years into the 21st century and there has already been an incredible number of developments and breakthroughs in the world of medical devices. IoT technology, SaMD, robots and AI, and 3D printers just scratch the surface of what is done and what is being done with medical devices. At this rate, who knows what is possible in the next 20, 40, or 80 years?