Last Updated on May 17, 2021
The vast amount of alternatives can make choosing one of them quite daunting. Even the availability of a vast amount of protein powder brands is also not different. Things become even complicated when you don't know much about them and start using any random product based on your limited perception.
For example, protein powders available for both losing and gaining weight. One simple mix-up and you might end up losing weight instead of gaining, or vice-versa. That's why it's important to know not only how to choose a protein powder but also about the different options available in a particular class.
Read on to learn everything about protein powders and the ways to choose a best tasting protein powder, and best ones to gain weight, lose weight, improve athletic performance,  build muscles, or for overall wellness.
Protein powder types and their usage
Before going for a brand it's important to learn about protein types that are available as protein powders. Here is a glance of top proteins that brands use in their powdered products.
1. Whey Protein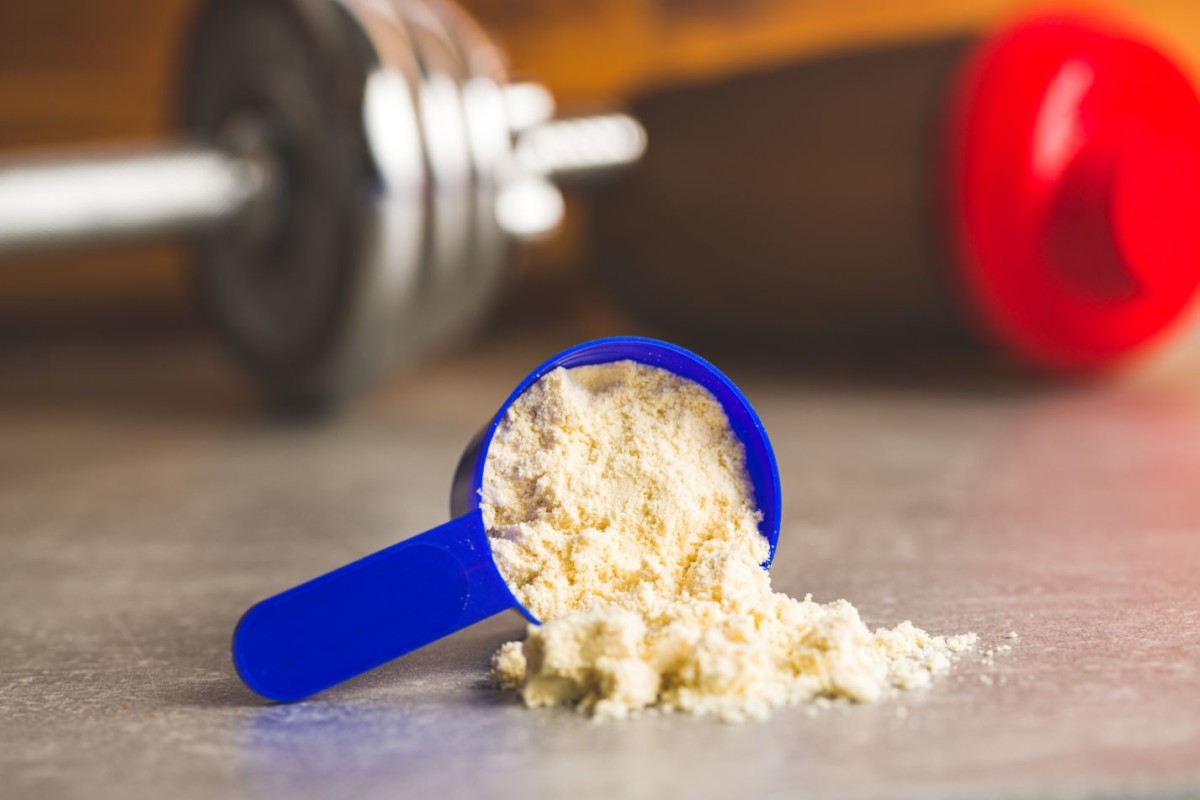 It's the most common protein available in the powdered form. It comes from milk. It's a perfect fit for day-to-day consumption. With all-important amino acids (branched-chain amino acids) and it works well with regular metabolism and is easy to digest.
Whey protein boosts the overall energy and reduced stress level, making it a perfect fit to take after working out.
You can take Whey protein powders if you are looking to lose fat weight and gain lean mass. Because it digests very easily, the amino acids in Whey promote overall muscle growth and quick recovery after physical activity.
It's a perfect supplement to maintain overall lean mass among obese individuals as studies have also found that when reduced appetite much more than any other form of protein.  As a result, it also reduces heart issues by controlling obesity.
2. Soy Protein
Soybeans are one of the few sources of nutrients available in multiple forms. They can be consumed as tempeh, soy milk, tofu, and even as dairy and meat alternatives. One such form is protein powder. It's a perfect alternative for vegetarians, vegans, and those who are lactose intolerant.
Soy protein is good for men as well but is more popular among women because of its multiple effects. It not only helps to ease off the symptoms of menopause in women but also prevents osteoporosis, which women are often venerable to. It also helps in regulating the cholesterol in both men and women.
Though is not a perfect alternative but can be a good replacement for people who can't take whey protein due to lactose intolerance and other reasons. It likewise promotes muscle growth and maintains lean body mass. Interestingly, experts suggest combining soy with other proteins for best results.
3. Egg protein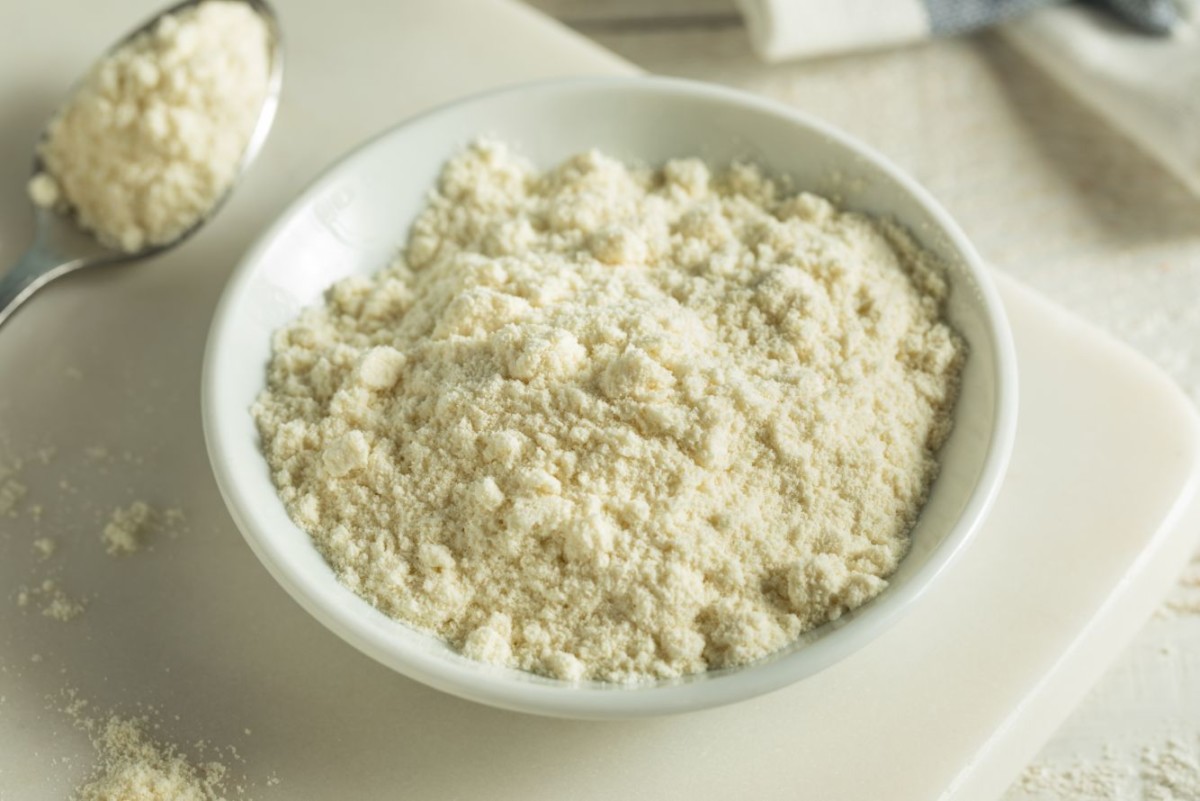 Of all kinds of proteins and protein powders, egg protein is the biggest source of protein digestibility-corrected amino acids (PDCAAS). That means, eggs are the exceptional source of top-quality protein that is also digested very easily. These are second only to Whey protein in terms of the richest source of leucine, an Amino acid that promotes muscle health.
Studies have also found that egg protein powders also reduce the appetite and helps you control your diet to lose fat weight. Egg-white protein powders are made only after removing the high-fat yolks, which makes these powders suitable for lean muscle growth and fat reduction at the same time.
If you have a dairy allergy, Egg protein powders could be your best supplement to Whey. It is animal protein and a dependable source of nine vital amino acids that our body doesn't make by itself.
Such protein powders act as a perfect supplement with carbs and help in the overall growth of athletes.
4. Pea Protein
If by for any reason, you can't use other forms of protein, Pea protein could be a suitable supplement among vegetarians, vegans, egg-allergic people, and others with lactose intolerance.
Pea protein powder is made from yellow split pea, which is a well-known source of high-fiber legume that contains most of the vital amino acids.
Pea protein has the highest concentration of BCAAs. Various experiments have found that Pea protein promotes muscle growth at nearly the same rate Whey does. Some studies have also found that it also helps in decreasing the blood pressure in people with high blood pressure.
Pea protein powders show promising expectations, not many studies have been done to confirm some of the claims. However, it is a fact that pea protein promotes fullness and promote muscle growth as effectively as other animal and dairy-based proteins
5. Brown Rice Protein
Brown rice has always been considered as a rich source of protein. The protein powders made from Brown rice are not new but have always been considered inferior to that of whey. It's because rice protein is low on Lysine, which is a vital nutrient for complete protein diet.
However, rice protein contains all other essential amino acids and we cannot deny the fact that it's best when it comes to digestion and gluten-free intake. In fact, if you have gastrointestinal issues, other protein forms might not be in your interests. That's where you can rely on high-quality rice brown protein powders.
These protein powders are suitable for young adults, and the people who can't intake other forms of proteins for any reason. If you are looking to make muscles, but cannot take animal protein, dairy protein, and other plant proteins, Brown rice protein powders are your best bet.
Don't purchase without reading this- Isolate and Concentrate
Now that you know about the richest and best-tasting protein powders on the market, it's also important to understand their variants. Protein powders are not fully protein but made generally in combination with other ingredients.
Based on protein concentration, there are two variants of protein powders in the market. Irrespective of the types we discussed above, top protein powders are sold in isolated and concentrate forms.
The concentrate variants are cheaper in cost. They contain 30%-85% protein. While the Isolate variants contain over 90% protein and are generally expensive.
When buying a protein powder for yourself, always check the percentage of protein cited on the label. It will help you to get not only the best tasting protein powder but also a healthy substitute for the nature of bodybuilding you are aiming for.