Last Updated on April 2, 2023
Jewelry making is a very old industry that dates back thousands of years. People made jewelry out of gold, silver, and precious stones in the past. With the advent of technology, we have seen a shift towards plastic and other cheaper materials. 
Today, one can make a necklace for just $10! But the most important thing about jewelry today is how much money they cost and the design. For example, if you go to a mall, you will find necklaces ranging from cheap to expensive. Some may be made of plastic, others may be made of glass, and yet others may be made of wood or stone. 
Jewelry making is one of those industries where technology keeps evolving. New techniques keep coming out every day, and each process changes how we make our jewelry. CNC machining has revolutionized this industry. These machines allow us to cut intricate designs in metals without going through the tedious process of hand cutting them.
CNC machining is a process that uses computer-controlled machines to create jewelry. It is possible to build complex designs with CNC machining, make many copies of a design, and produce jewelry with great accuracy using this technology. Jewelry makers use precision CNC machining services to create various jewelry pieces, including rings, earrings, bracelets, and necklaces.
The advantages of using CNC machining in Jewelry making
Precious metals can be utilized in a variety of ways in manufacturing processes. For example, casting molds for metal injection molding (MIM) processes may indirectly involve additive and subtractive manufacturing. MIM processes use castings instead of directly melting the metals. Casting methods produce less waste than direct melting, but they take longer and require additional equipment.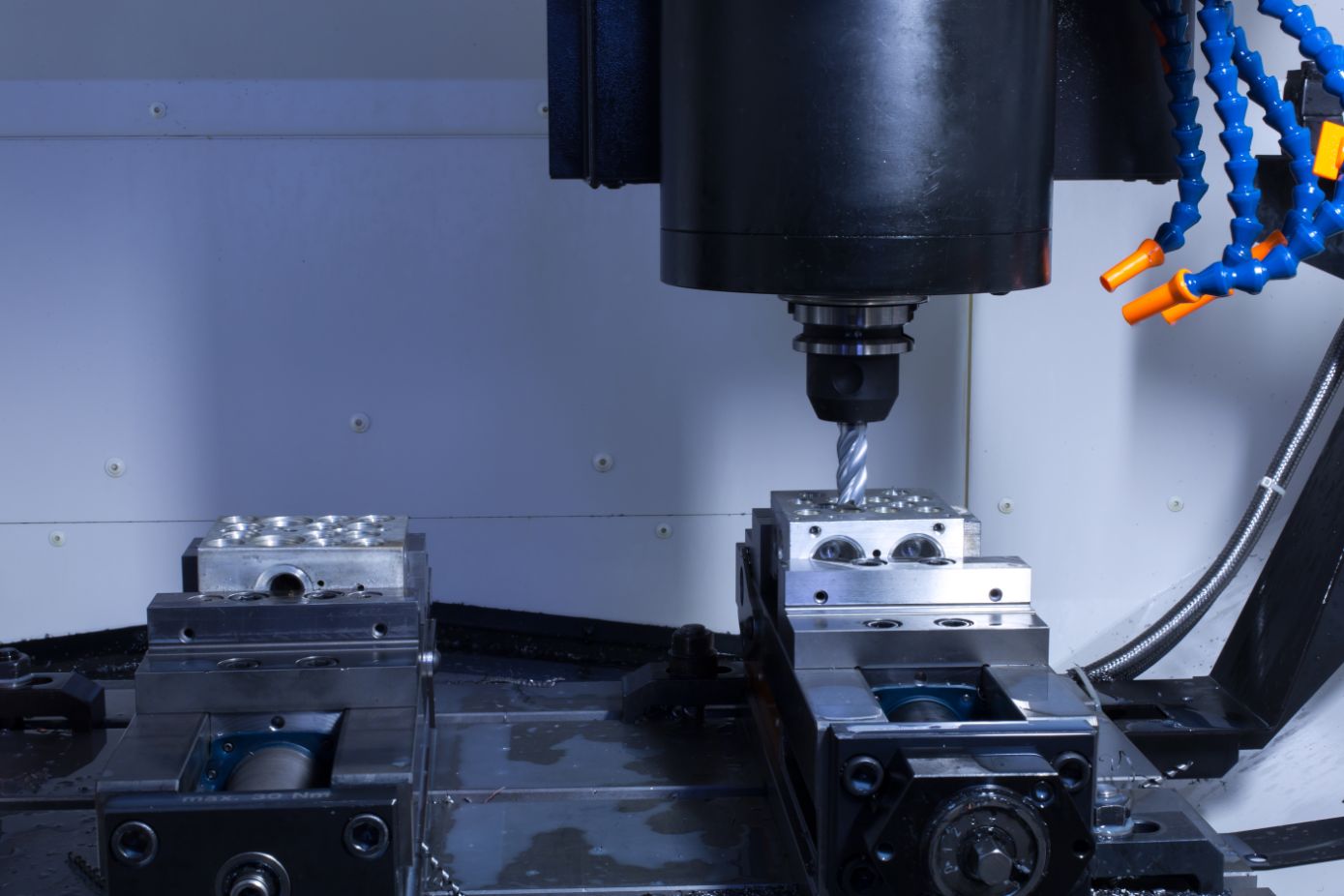 CNC machining has changed the Jewelry Industry
We have summed up some advantages of using CNC machining in Jewelry making.  
1. Increased accuracy
One of the main advantages of using CNC machining in jewelry making is its increased accuracy. CNC machining allows for precise cuts and shapes, which is essential for creating intricate jewelry designs.
2. More Versatile 
Precious metals like gold and silver aren't all that different from other metallic elements in manufacturing. In truth, they aren't all that different from what we've seen previously. So the procedure is no different than usual. However, sometimes CNC machines can produce more waste, which could concern manufacturers. But this technology offers optimum aesthetic value, which is the primary concern of this industry. 
CNC machines can be precise and versatile, allowing them to engrave and cut into materials such as wood, metal, plastic, glass, etc., without requiring external peripherals
3. Increased speed
Another advantage of using CNC machining in jewelry making is the increased speed at which it can be used. CNC machining can produce jewelry much faster than traditional methods, which can be a major advantage when trying to meet tight deadlines.
4. Increased flexibility
 With CNC machining, jewelry makers can create a wide variety of designs and shapes that would be difficult or impossible to create with traditional methods.
5. Eliminates Human Error and Additional Machinery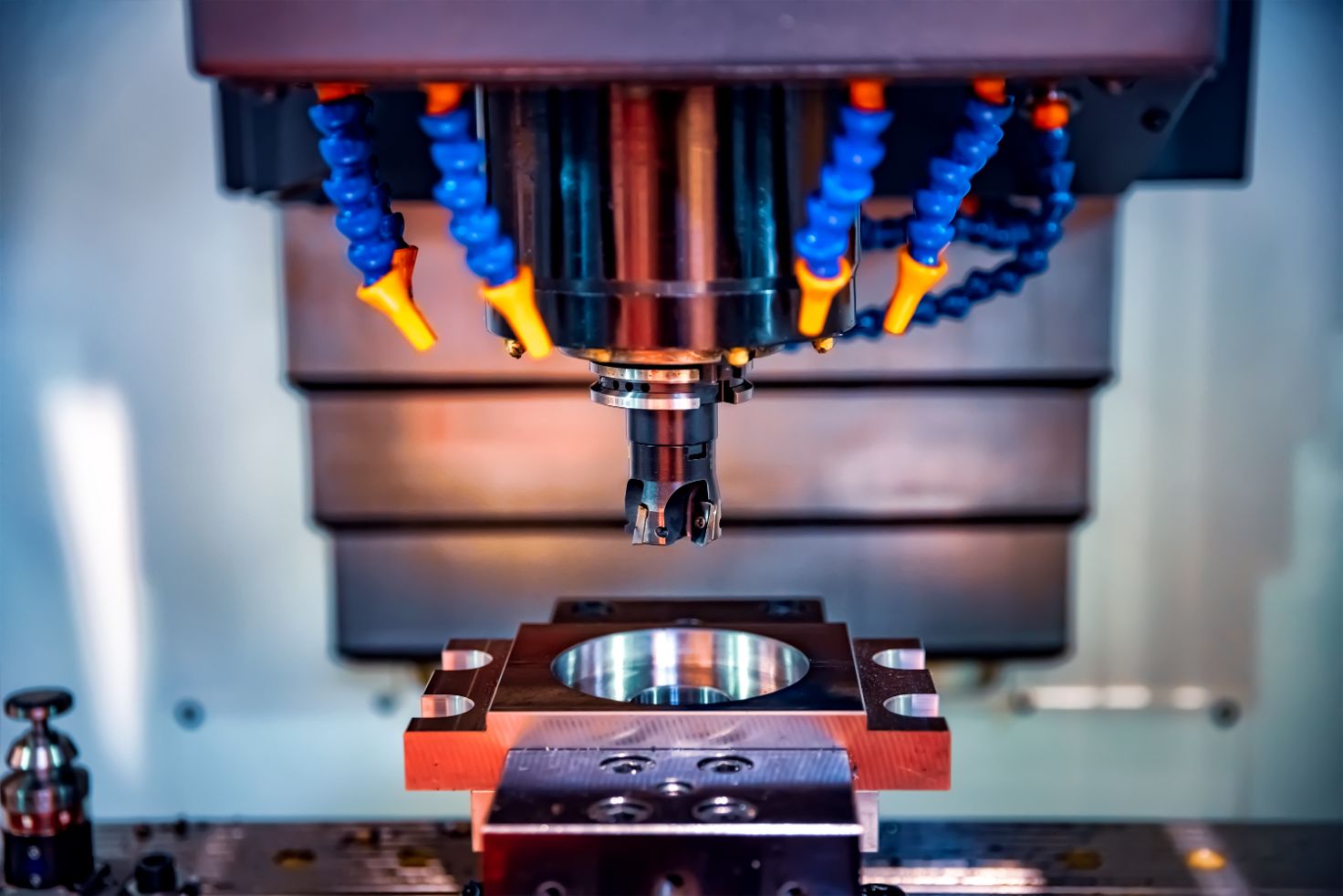 Human error is something you can not deny in any industry. It can happen to the most experienced person. CNC machining decreases the possibility of human error while also reducing the requirement for extra machinery. Accurate replication makes it easy to copy items, which is difficult with hand-crafted parts.
6. Increased Durability
Another advantage of using CNC machining in jewelry making is the increased durability of the jewelry. CNC machined jewelry is typically much stronger and more durable than jewelry made with traditional methods. This can be a major advantage if you are looking for jewelry that will last a long time.
Material waste is a common problem with CNC. Smaller pieces are better suited to CNC milling, but it is also possible to reduce waste by fabricating the part as close as possible to the final product. This isn't as much of a problem when working with cheaper metal blocks or wax, but it can get expensive when working directly with Gold or Silver.
Conclusions
The combination of CNC machining and jewelry making is a match made in heaven. Just think about it for a second… A jewelry maker can now have a machine to create pieces for them to sell that are perfectly identical to their handmade pieces. They also have the ability to create production runs of items to be sold for a fraction of their handmade costs. This is because a CNC machine can create pieces much faster than a human can. This allows jewelry makers more time to create more intricate pieces.