Last Updated on May 24, 2021
CBD, Hemp, Marijuana, and the States
The past decade has seen the rise in the legalization of cannabis throughout numerous states in the United States of America, and with it came the growing interest in the benefits of cannabis and its variants.
The legalization of cannabis has meant many things for various people. For some, it meant that they can now recreationally consume marijuana without fear of being arrested and that they can now purchase recreational weed from their local dispensaries. For others, it meant that it's now easier to access medical marijuana for the treatment of their ailments. On the other hand, it's also provided lucrative opportunities for entrepreneurs who enter the cannabis industry.
Another cannabis product that has been gaining more and more recognition is Cannabidiol, better known as CBD. CBD is mainly derived from the hemp plant, which is generally known to be a cousin of the marijuana plant. Unlike marijuana, CBD does not have psychoactive effects. This non-psychoactive property of CBD makes it a perfect alternative for medical marijuana, as it gives a variety of benefits such as pain relief, alleviation of anxiety and depression, glowing skin, and even easing of cancer symptoms.
With all the products that can be derived from the cannabis plant, there seems to be confusion as to what is legal and what is not, especially since the Agriculture Improvement Act of 2018, more familiarly known as the Farm Bill, was passed. The Farm Bill removed hemp and hemp seeds from the statutory definition of marijuana and removed it from the DEA schedule of Controlled Substances. This has resulted in the spike in interest in CBD oil and other CBD products that are derived from the hemp plant. But still, it would be difficult and confusing to check all the pertinent laws to see which cannabis products are legal. What's the difference among them, in the first place?
Cannabis, Marijuana, Hemp, and CBD, What's the Difference?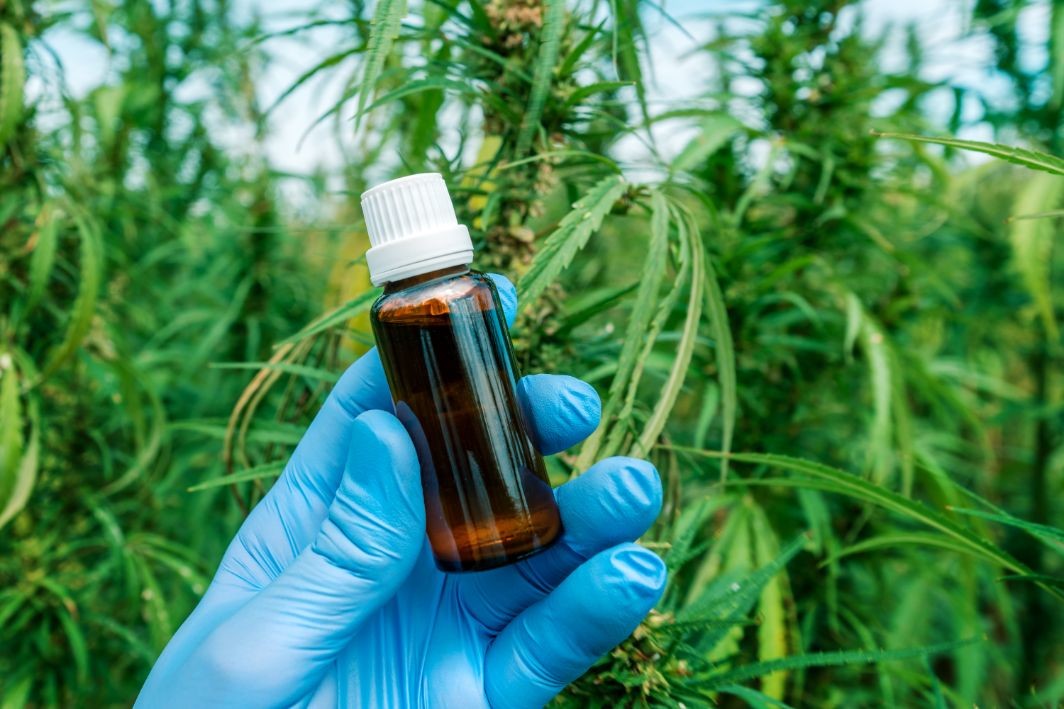 Cannabis is the general term for the genus of plants in which marijuana and hemp belong. Within the scope of cannabis is marijuana and hemp which are two distinct varieties of the cannabis sativa plant. The marijuana plant is what is more generally known as weed. This is where recreational and medical marijuana comes from. Marijuana can be mainly distinguished from hemp in that marijuana, whether recreational or medical, generally has considerable amount tetrahydrocannabinol, also known as THC, which is the compound that generates the high that marijuana is known for.
On the other hand, the hemp plant is a variant of the cannabis sativa plant that has very little to no THC, with the maximum possible amount of THC in the plant being 0.3%. Both the marijuana and the hemp plant contain CBD, the component that produces health benefits, but CBD oil and other CBD products are mainly derived from the hemp plant.
What is the Prevailing Law?
The Controlled Substances Act is the law that lays out the federal drug policy of the United States and declares what drugs are to be deemed illegal. Under the current Controlled Substances Act, marijuana is listed as a Schedule 1 controlled substance, along with other drugs such as heroin and ecstasy.
Schedule 1 substances are described as those that have a high potential for abuse, no currently accepted medical use in the United States, and a lack of accepted safety for the use of the drug under medical supervision. This remains the subsisting law today and strictly speaking, marijuana is still a Schedule I controlled substance.
Marijuana is still considered by the federal government to be illegal, and we just have the respective state governments of the different states where it is legal to thank for legalizing it. According to webmd.com, federal law enforcement officials have just not been using their power to swoop in and shut down marijuana operations in states that have legalized it. Whatever may be the case, the matter of whether or not the state laws which legalize marijuana are legal is a matter that is outside of this discussion.
What does the Farm Bill Mean for Hemp and CBD?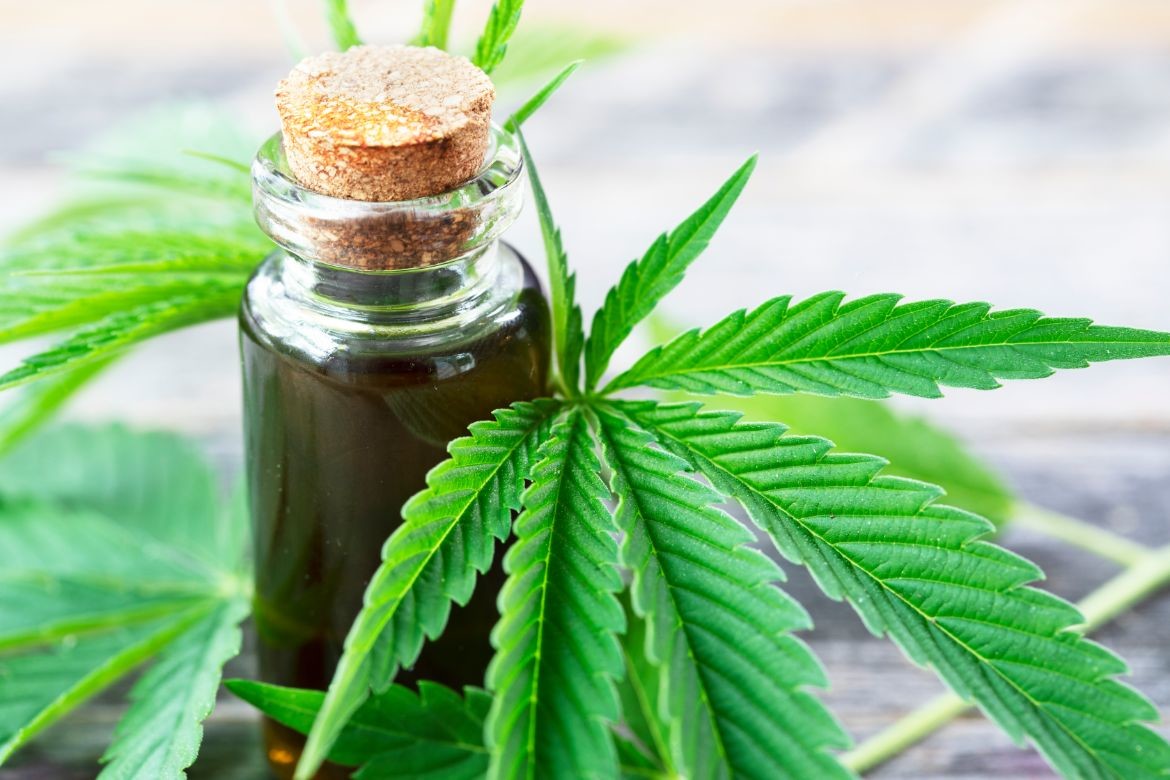 The Farm Bill removed hemp from the controlled substances of the DEA, which resulted in the CBD craze that we have now. NBC News has reported that it has been estimated that the US CBD market will be worth billions in the 2020s. However, this does not mean that CBD will be as common as apples and oranges.
Although hemp is now considered to be an agricultural commodity and the Farm Bill has clarified the legality of hemp-derived CBD, the growing and processing of hemp, and therefore the production of CBD is still under strict limitations. Industrial hemp can only be grown under specific conditions like state pilot programs, and individual state or local governments can still impose stricter limitations, which means that CBD is not yet fully accessible nationwide.
States can still have varying laws and tolerance regarding the various products of cannabis. There are still states which consider CBD legal but medical marijuana illegal, as well as states where medical marijuana is legal but recreational marijuana is not. Also, the legality of CBD and medical marijuana may still be subject to restrictions such as the requirement of prescriptions.
Given that, here is a classification of the states based on their laws reflecting the legality of cannabis products as of September 2020, according to theextract.com.
States Where Only CBD is Legal
CBD only is legal under certain conditions in Alabama, Georgia, Indiana, Iowa, Kansas, Kentucky, Mississippi, North Carolina, South Carolina, Tennessee, Texas, Virginia, Wisconsin, and Wyoming.
States Where Only Medical Marijuana is Legal
Medical marijuana and CBD are legal in Arizona, Arkansas, Connecticut, Delaware, Florida, Hawaii, Illinois, Louisiana, Maryland, Minnesota, Missouri, Montana, New Hampshire, New Jersey, New Mexico, New York, North Dakota, Ohio, Oklahoma, Pennsylvania, Rhode Island, Utah, West Virginia, and West Virginia. In these states you´ll need a medical marijuana card to get access at state dispensaries.
States Where Marijuana is Fully Legal
You are allowed to use recreational and medical cannabis as well as freely purchase CBD in Alaska, California, Colorado, Maine, Massachusetts, Michigan, Nevada, Oregon, Vermont, Washington, and Washington D.C.
States Where All Cannabis Products Are Illegal
Medical and recreational marijuana, as well as CBD, remain illegal in Idaho, Nebraska, and South Dakota.