Nurses are vital and integral members of a hospital's medical team. 
They provide care to patients, administer medications, and maintain records. Nurses also help with basic health tasks such as bathing, feeding, and dressing. Nurses also educate patients about their conditions and teach them how to care for themselves during the recovery process.
Nursing is a fast-growing career field that offers many ways of practicing: in a hospital or in private practices; working in surgery or on an ambulance; treating patients with different kinds of chronic diseases or the elderly population; serving children or the mentally challenged population.
Nursing Specialties Explained
This is a very tough field to work in, and nurses have to be prepared for the challenges that await them. 
Nursing has been described as a "calling" or a "vocation." Those who understand and follow their calling will feel fulfilled by their work. 
People choose nursing because they want to help others, to make a difference in the lives of patients. Nurses see patients at their best and at their worst, from pregnancy through to old age, and they continue to offer care despite heavy workloads, high patient volume, and stressful situations.
Some of the most popular nursing specialties include:
Pediatric nurse

– working with children and children's health services

Women's health nurse

– helping women and their families with gynecological issues and with breast cancer screenings and family planning

Emergency care nurse

– caring for patients in hospitals when they are injured or have an emergency

Patient care specialist

– helping patients access the services they need to maintain their health

Palliative care nurse

– providing supportive, comforting care for people who are dying

Neonatal nurse

– caring for ill and premature infants in NICUs (neonatal intensive care units) during their first critical 24 hours of life

Oncology registered nurse

– working with cancer patients to ensure they get the best possible medical treatments, including chemotherapy and radiation therapy
What You Need to Know About Nursing
Nursing is a tough job, but you can make it easier on yourself by following these tips:
Decide Where You Want to Practice
There are many different kinds of nurses, each with their own specialties. You may want to work with children or pregnant women, or you may prefer working in the operating room or with cancer patients. 
If you aren't sure which specialty is right for you, spend time talking to nurses in a variety of fields and learn about the various medical options you have. 
Do research on the internet and talk to people who work in nursing as a second career (retirees or people who worked at another job while they were going through nursing school).
Prepare for Clinicals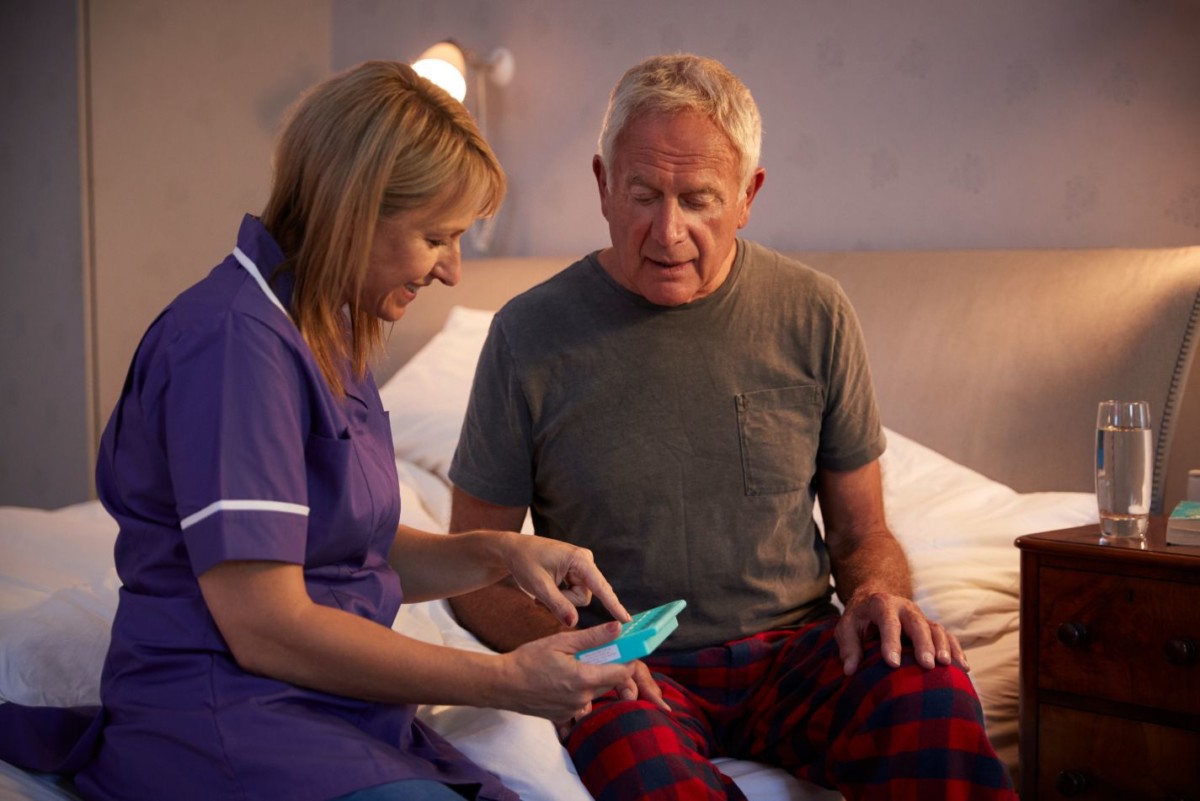 If you go to nursing school at a community college or university, you will likely spend anywhere from one month to a semester in a hospital clinical setting.
You could work in a nursing home, emergency room, or other facilities. 
Be sure to find out if you'll be working in special units, such as the NICU or the oncology unit. 
Often the first hospital experience is new nurse orientation, where nurses brief you on the policies and procedures at this particular institution.
Get into the Right State of Mind
Be sure you are thinking about nursing as a long-term career. 
Nursing is not an easy field, and it can be very difficult. Nurses work very hard, demand high levels of professionalism from themselves and other members of their teams, and don't always get a lot of appreciation for their efforts. 
If you think you will "try nursing for a few years to see if I like it," think again. You need to be willing to commit to the job for the long term. If you aren't ready for that type of commitment, you may want to pursue another line of work instead. 
Get a Good Night's Sleep
Working nights or weekends will be part of your job. 
Concentrate on getting good sleep whenever you can. You need to be in good shape for all-night calls, and many nurses find themselves constantly working during their first few years. 
If you are overwhelmed with work and stress, or if you have a medical condition that makes it difficult to get restful sleep, discuss the situation with your supervisor. 
Buy the Right Supplies
Sometimes the most basic supplies and equipment can make all the difference. 
Hospital pedometers are great for getting a reading during long patient procedures. Good thermometers and supplies to set up a high-tech drug-free hospital environment are still considered essential. 
Most employers will expect you to have must-have items ready, such as rubber gloves, shoe covers, gowns, masks (if you do home health), or sterile scrubs. 
Get familiar with these supplies before you begin working in a hospital setting and learn how to use them effectively during your clinicals. 
Learn to Ask for Help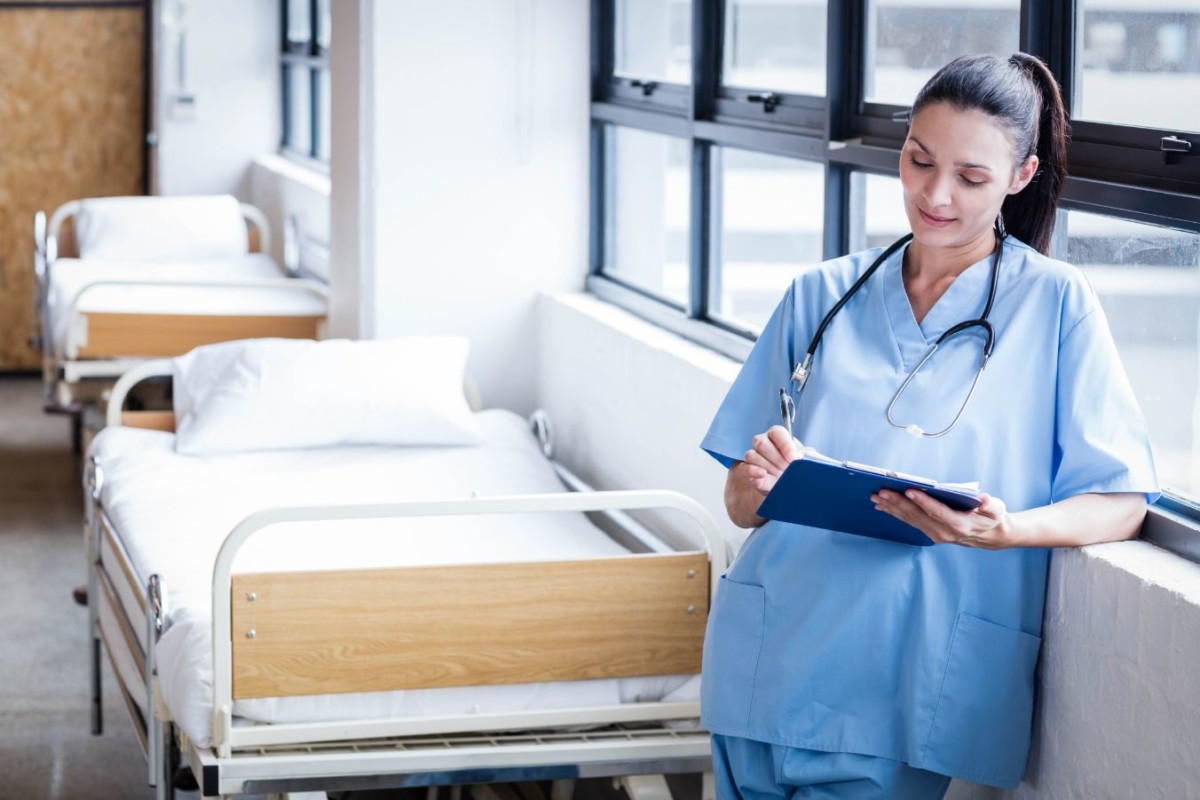 Nursing is a demanding career, but there are many ways to make it easier for yourself. 
Try to get along with your co-workers and remember that you are only one part of a larger team. 
Talk to other nurses who work in the same unit as you and ask for advice on how to get through those sleepless nights and stressful days. 
Join and Network with Other Nurses
As a new nurse, you will have to develop and maintain relationships with your co-workers. 
Be sure to join the right professional organizations, including the ANA (American Nursing Association) and local nursing groups. 
You'll want to let your friends and family know about your new job; photography is a great way for them to understand what exactly you do all day. 
Set Up a Time to Talk
Be sure to make time to talk with your supervisor or a mentor as often as you can. 
Ask questions that will enable you to become a better nurse. 
As soon as you get your license and job, find out about how much clinical work you will be doing, what kinds of procedures are common in your unit, and how the hospital is run. 
Continuously Learn New Things
Nurses often get stuck on a particular procedure or medication. 
Don't! 
Be the kind of nurse who never gets attached to one specific technique, skill, or medication and is always willing to learn something new. 
Learning to do something new or embrace a new procedure is hard, but it's the best way to go about becoming a better nurse. 
Be Careful of Your Attitude and Your Patients
Sometimes the hardest part of being a nurse is keeping your emotions in check. 
Always remember that you are working with sick people who are having a hard time coping with their illnesses and treatment. 
If you treat your patients with respect and warmth, they will respect you back and be more likely to let you know if something isn't right.
Common Nursing Student Challenges (and How to Overcome Them)
The road to becoming a nurse is not always easy. 
Nursing students must learn to balance clinicals, study for difficult exams, and prepare for their future careers. 
Here are some of the most common challenges nursing students face and how to overcome them:
Nursing School Is Hard Work
Becoming a nurse requires you to put in a lot of hard work and dedication. 
You will have long days in class and long nights studying for your exams. So, before you even begin your program, take a good look at the syllabus and think about what getting an education really means to you. 
You need to be ready for this kind of commitment from yourself.
You'll Have to Get Used to Long Hours
Nursing is a job that requires long hours, and some days you may have to work a double or even triple shift. 
Be prepared to work hard, but be sure you are also getting the sleep you need. 
You'll Have to Adjust to Different Clinical Settings
If you are taking clinicals at more than one hospital, you may find that each one is run very differently. 
From the kind of equipment and supplies that hospitals stock to the way doctors treat their patients, each setting will have different rules, policies, and regulations. 
It's important to learn how to work in different clinical settings early on because you may have to work in lots of different hospitals as a nurse. 
You Will Have Many People Watching You at Work, Including Yourself
The best way to get better at your job is by keeping a close eye on your own work habits and asking others for feedback when you are unsure about something. 
Being patient with your progress and not taking it personally when others offer helpful suggestions is a good way to make this process easier. 
You'll Have to Accept Criticism About Your Work and Yourself
It's important to accept help and feedback, but also remember to take pride in your own achievements. 
If you can't immediately accept criticism and keep working toward improvement, it may be time to consider another line of work. 
Hospitals and clinics are constantly looking for nurses who can be trusted with patients' health and safety.