Last Updated on April 2, 2023
Have you ever heard of Gatlinburg, Tennessee? It's right next to Pigeon Forge. It's an attractive vacation destination that your whole family should enjoy.
The cheap prices are one reason why families like visiting there. You will not pay anywhere near as much for a hotel, meals, or to check out some of the shows as you would if you went to a major city like Chicago, Los Angeles, New York, etc.
Gatlinburg is a hidden gem that you should learn more about right now. We'll discuss it in detail in the following article.
What You Can Do There
Gatlinburg has many things for you to do, even if you have individuals in your traveling party from several different generations. If you like shows, you might choose to check out the Country Tonite Theater. They run shows every day, featuring live music, fanciful costumes, and audience interaction.
Maybe you'll want to check out Dolly Parton's Stampede Dinner Show instead. Dolly Parton is undeniably an American icon. This show gets a ton of positive feedback from families who like to experience a little Americana in a fun and relaxed atmosphere. The show features live animal acts and much more.
What Other Shows Can You Find There?
Maybe you have some kids in the group that love magic. You might go see Steven's Best Unbelievable Magic Shows. These shows also feature audience interaction, and your children won't believe their eyes when they see objects float or disappear.
The Redneck Comedy Bus Tour is a little like Jeff Foxworthy's act, but you get to experience it on a bus that tours Gatlinburg. The tour guides crack jokes as they point out some of the most noteworthy sights that the city has to offer.
The Pirate's Voyage Dinner and Show is another popular favorite. Almost everybody likes pirates, and this show features an easy-to-follow storyline, some swashbuckling adventures, and dinner for everyone who attends. They even have a vegetarian option if you have someone in your party who doesn't eat meat.
Where Can You Stay?
You'll want to stay somewhere nice while you're in Gatlinburg, and you have many options there as well. The Clarion Inn Dollywood Pigeon Forge should definitely be on your radar. They have a pool with a waterslide that loops down directly into it. It also has a bar with signature drinks and a restaurant nearby.
The Rodeway Inn Pigeon Forge is another possibility. They have simple, basic accommodations and affordable rooms. You can get rooms with single beds if you're there with a spouse or partner. You can also get rooms with twin beds for the kids if they're coming along for the ride.
The Wild Bear Inn by Westgate Resorts has one of the nicest outdoor pools in the area. You can lie on a towel and soak up some rays while the kids splash around. They also have a fitness center where you can lift some free weights or spend some time on the treadmill if you've enjoyed one too many desserts during your trip.
You can also look into options like the Sunrise Ridge Resort, the Econo Lodge Sevierville, and the Americana Inn and Suites Pigeon Forge location. They're all usually pretty booked in the summer, though, when the city attracts a lot of tourist dollars.
If you plan to stay at any of these hotels or motels, try to book well in advance. Two months out should be fine, though you can certainly book earlier than that if you can lock in a flight or you know you're going to take some time off from work to drive there.
What Else Should You Do While You're Visiting?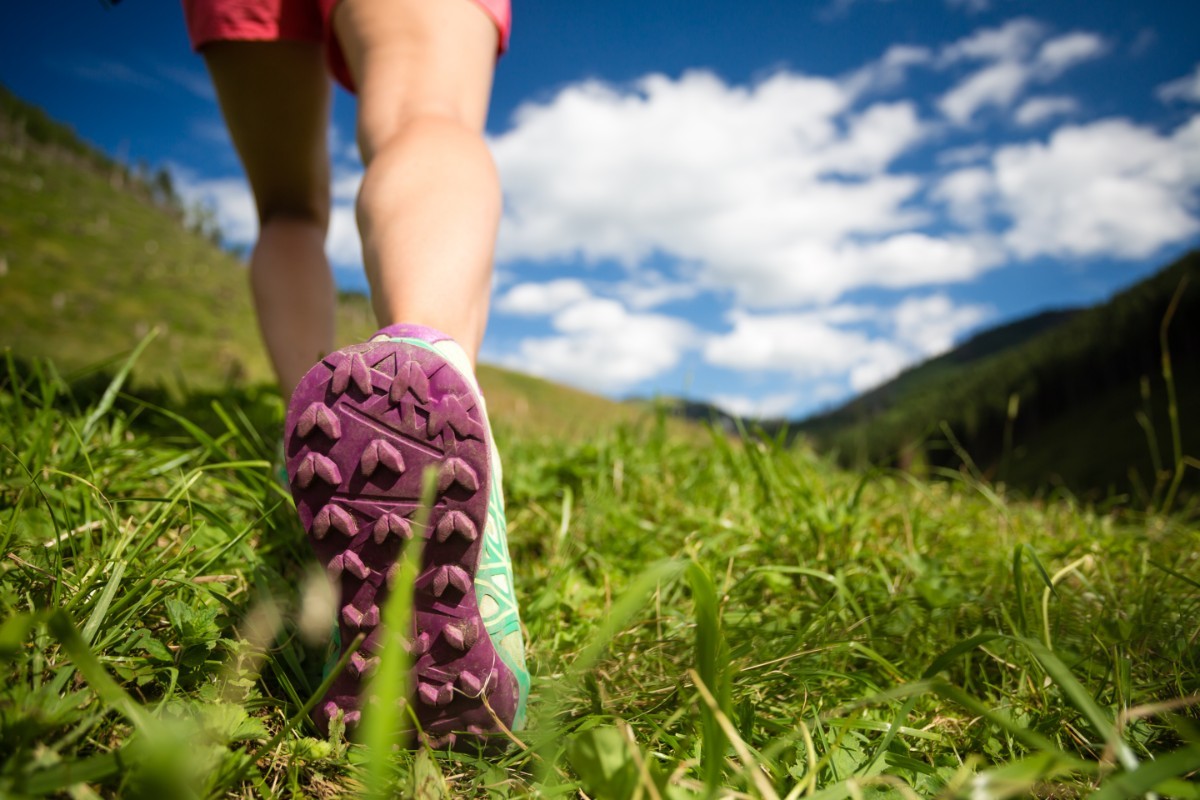 You might also decide that you want to go for a hike in the Great Smoky Mountains while you visit Pigeon Forge. They rise majestically close to the city, and you can almost taste the fresh air when you get close to them.
The Great Smoky Mountains present some incredible flora and fauna that you should enjoy if you're a nature lover. You can find black bears there, but make sure you stay clear of them. They are not particularly aggressive, but they can turn temperamental if they ever feel cornered or threatened.
You can also spot coyotes, wild turkeys, and gray squirrels. White-tailed deer are everywhere, and you can spot salamanders, frogs, and crayfish in the creeks.
The streams and rivers are full of fish, including bass, trout, darters, shiners, lampreys, and others. Altogether, you can find 67 fish species from 12 different families in the mountains. You can also find watercourses all over the place, as some 2,100 miles of streams splash through the region.
If flora interests you more than fauna, keep an eye out for flowers like the granny's bonnet, also called columbine. Four-leaf milkweed is everywhere, as is seersucker sedge. You can sometimes see blue cohosh as well.
What About Deals?
If you want to get the best deals while you're in town, you can check out the different show websites. Sometimes they will feature buy one, get one free deals on tickets. The Country Tonite Theater does that sometimes, as does the Rocky Top Alpine Mountain Coaster.
You can sometimes find buy one, get one free deals for the Sounds of Soul in the Smokies show if you like soul music from the 1970s. The Elvis and Superstars Pigeon Forge show does two-for-one deals on certain days if you're a fan of the king.
The Rowdy Bear Smoky Mountains Alpine Coasters features two-for-one deals on tickets, and it has a pair of roller coasters that will get your heart racing. You can try out either the Ski Lift Shootout Coaster or the Avalanche Snow Coaster. The timid need not apply.
What Other Shows Attract a Lot of Attention in Pigeon Forge?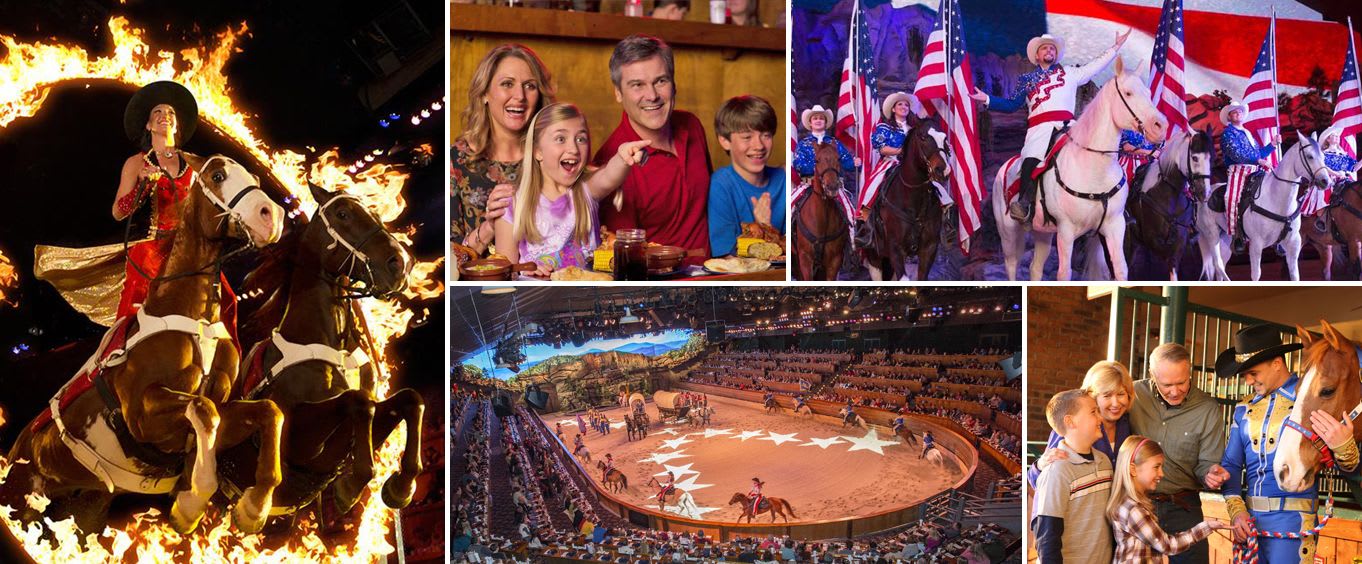 The shows at Pigeon Forge constantly try to outdo each other with their pageantry. The pirate and magic shows remain popular, and anything involving Dolly Parton does well because of the name recognition. She has some serious fans who love checking out her shows in Branson, Gatlinburg, or anywhere else she sets up shop.
The Hatfield and McCoy Dinner Show is a sleeper favorite, though. The real-life Hatfield and McCoy feud was a pretty grim affair, but the dinner show version is a lot more lighthearted. It is suitable for children of all ages and features a lot of madcap fun, including dance-offs.
It's handicap accessible if you have anyone in your party without full mobility. The show lasts for a couple of hours, so it's a nice way to wind down a day of walking around in the woods or browsing in the gift shops.
You also have several dining options, such as creamy vegetable soup, feuding fried chicken, open pit pulled pork BBQ, mashed potatoes, and many other popular country favorites. You can eat a sumptuous meal while watching the antics of the two feuding families that made history with their shared enmity.
A Few Last Words About Pigeon Forge
You can check out Pigeon Forge reviews online, and you're sure to see that the city has a lot of positive feedback. It's hard to argue with checking out a vacation spot that's more affordable and a lot less hectic than some of the larger American cities.
If you want to spend some time in nature, you can get a hotel closer to the edge of town. You might rent a bike and tour the city that way, or you and the family can go on walks in the woods if you want to get away from the rest of humanity for a bit.
When you're ready to see what the city has to offer, you might start by getting tickets to Ripley's Aquarium, where your kids can get up close to all kinds of fish and other aquatic life. Maybe you'd prefer to hit Splash Country Water Park. You'll find that Tennessee can get pretty hot in the summer, and bringing a bathing suit to cool off is practically mandatory.
You can go with a fancy hotel, or you can get a more inexpensive, rustic cabin if you feel like reconnecting with nature. You don't need to abandon civilization, though. You'll find that the Pigeon Forge Hotel or other popular favorites have free Wi-Fi and air conditioning. You might feel like you'll need it after a few hours of tramping through the woods.
Take some time to plan out your vacation, and talk to your family members about what they'd like to do while they're there. You might give each family member a chance to pick an activity. That way, you'll know everyone can make some great memories, and you can look back on this trip fondly for years to come.
Many families and individuals who visit say Pigeon Forge casts a spell on you. You might want to come back year after year once you establish this new tradition.