Last Updated on June 18, 2023
You finally have the chance to visit London, and you couldn't be more excited. There's so much to see and do, and you only have so much time to make the most of it. So, if you want to experience London as soon as you set foot in the city, it is advisable to store your luggage in the center with a company like Stasher.
To help you decide what to experience on this first visit, below is a list of seven top sites and experiences to get you started.
London Transportation
But before jumping into the best things to do while in London, let's get acquainted with how to get around the city. London has a subway system, called the Tube, which will take you all over the city. This is the best and easiest method of transportation.
Taxis are everywhere as are designated taxi stands, but these can be expensive.
If you will be in London for several days, your best option is to obtain an Oyster Card, a smartcard you can add funds to as you need them. You can use it for rides on the Tube as well as other transportation options such as buses and trams. If you have time, order one of these before your trip. If you don't, there are a few other places to obtain them.

London is a pedestrian-friendly city in many areas, including along the Thames River. So, be sure to bring along good walking shoes.
Also, consider obtaining a London Pass, which you can download to your mobile phone, or you can have mailed to you. Another option is to pick one up once you arrive in London. You can choose a pass for 1-10 days, and it will provide access to approximately 80 different attractions.
Now, let's get to the list. Here are the top seven best things to do in London for first-timers.
Visit the Tower of London
The Tower of London is a must-see, even if you aren't the biggest history buff in the world. There are several towers, not just one, and their history spans well beyond 900 years. In the center is the White Tower, built by William the Conqueror.
The Tower of London has served as a fortress, a palace, and even a prison at one time or another. Kings and Queens used to send their prisoners to the Tower to await their executions. This is where Anne Boleyn, second wife of Henry the VIII, was beheaded. Many other prisoners were hung.
Schedule at least an afternoon, if not all day, to roam the Tower. The best time to go and beat the crowds is when it first opens in the morning, however. This way, you can see the Crown Jewels without a long wait.
Tours are provided by the highly identifiable Beefeater tour guides.
Experience Buckingham Palace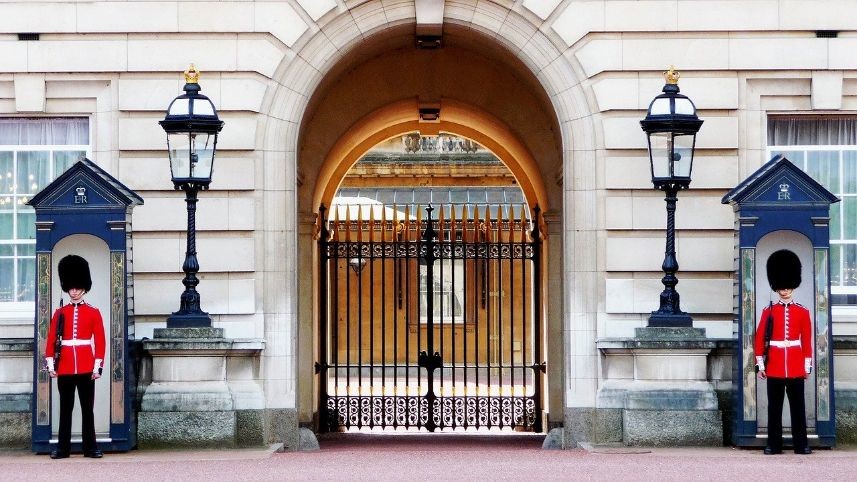 Buckingham Palace is none other than the official residence of the British royalty. It contains over 700 rooms, each highly decorated with art and furniture from the Royal Collection. You won't get to see them all, of course, but the State Rooms are open for tourists to visit.
You'll also want to relax outside the Palace and watch the infamous Changing of the Guard.
Tour Westminster Abbey
At the heart of London sits Westminster Abbey, the 700-year-old church. Royal weddings are held here, as are royal funerals. Over ten monarchs are buried here in the Abbey as well.
Be sure to visit the Poet's Corner, where the celebrated literary writers and poets are celebrated and remembered. Many are also interred here, including Charles Dickens and Geoffrey Chaucer. Other greats are featured in memorials, such as William Shakespeare, CS Lewis, Oscar Wilde, and Jane Austen.
Admire Tower Bridge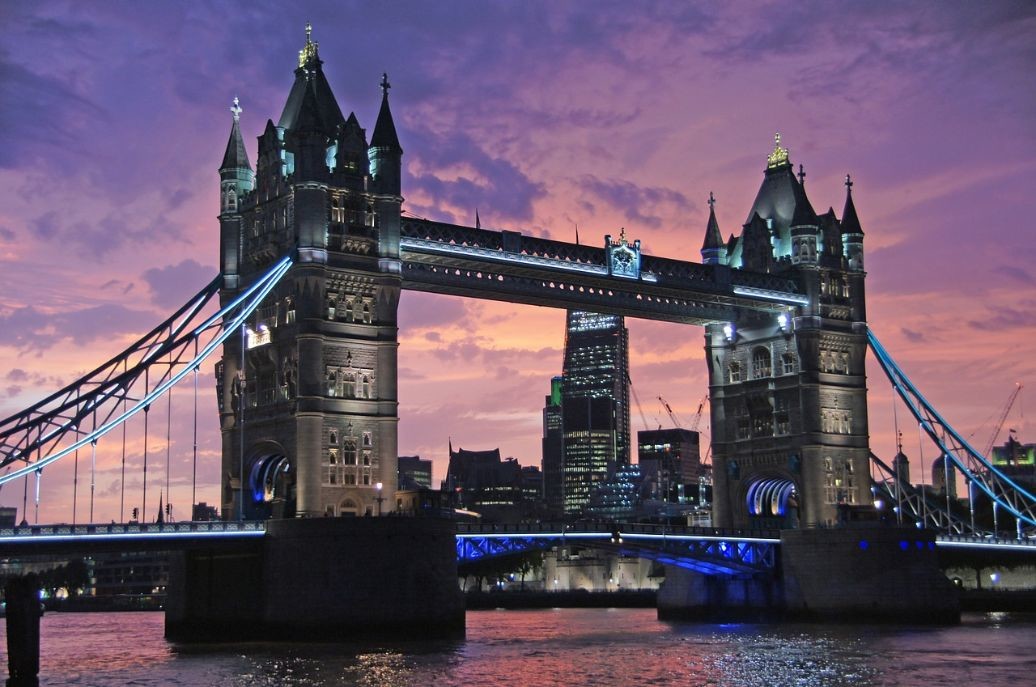 For a unique experience in London, be sure to explore the historic Tower Bridge, which crosses over the River Thames.
Tower Bridge has a great Exhibition not to be missed. The walkways atop the bridge, covered and reopened in the early 1980s, are worth a visit. You won't regret heading upstairs for spectacular panoramic views of London.
Ride the London Eye
Another way to gain a panoramic view of London is to make your way to the giant Ferris Wheel, called the London Eye, on the South Bank of the city.
The London Eye has 32 capsules, holding up to 25 people. It takes approximately 30 minutes to make your way entirely around the wheel while taking in views of famous landmarks, including the Houses of Parliament.
This may seem a bit touristy to some. Still, when it comes to your first visit to the city, this is a way to appreciate how the city is laid out, from royal palaces to bridges, churches, and even green spaces.
You can follow this up with a relaxing walk along the South Bank of the Thames, admiring even more landmarks.
Enjoy a Uniquely English Food or Drink Experience
If you feel a bit overwhelmed with all the beautiful historic sites and you're on sensory overload, it may be time to stop and have a uniquely English experience. What better way to do this than with food and drink?
There are many ways to experience English food and drink, and customs, including the following:
Stop for afternoon tea and snack on "dainty sandwiches" or English cookies (scones, or biscuits). You may even want to try something called clotted cream and jam. A classic English tea can be had at The Dorchester Hotel, although a bit pricier than found at many other locations throughout London.
Grab a pint at a local pub. Pubs often enjoyed by first-timers include the Lamb & Flag and the Olde Cheshire Cheese for their centuries-old charm.
Eat a lunch of Fish & Chips. You can have these along with your pint at many local pubs.
Attend a Musical
London is synonymous with incredible theaters and musicals. Even if you don't believe yourself to be much of a theatre enthusiast, it's worth the experience while in London.
There are many theaters, and there's bound to be a show you will enjoy. You can find several theatres in the city, including:
Royal Court Theatre, located in Kensington and Hyde Park
Almeida, located in North London
Donmar Warehouse, located in the West End
If you haven't planned in advance and purchased tickets, venture into Leicester Square at the heart of the city. You will find several discount ticket booths there with last-minute tickets to purchase. Or you can purchase last-minute West-End tickets online as quickly as you would buying them from the booths.
There are so many marvelous things to experience while in London. So much so that you'll want to start planning your next trip before you even leave the city.